Happy Holidays everyone!!!
Did you break the bank doing Black Friday Shopping?  Small Business Saturday shopping?  Cyber Monday shopping?  Giving Tuesday?  Cyber Week shopping?
Well I didn't participate in any of the above…with the exception of buying a couple of dvd's for the kids from Walmart.com I didn't throw my hat in the ring this year for Black Friday.
Why?  Because the weekend before we were in Charlotte for the Carolina Panthers vs. Washington Redskins game where the Panthers won and went 10-0!!!  Now it's after Thanksgiving, which means the Panthers are 11-0 after beating the Dallas CowgirlsCowboys on Thanksgiving Day.  If you didn't already know…I'm a Carolina Panthers fan and have been since they became a team and this is our year we're going to the Super Bowl!!!
So when you know that you're going to be travelling the weekend before, you accept the fact that there will be no Black Friday shopping for you in 2015.  And that's okay.  To be honest, there wasn't much on my list for big ticket items this year, but I did want to be able to gift myself the Canon T5 DSLR that was on sale at all the stores and on QVC.  Another deal at another time I kept telling myself.
We had a lot of fun in Charlotte.  It was the kids first time going to the city and it was all of our first NFL football game.  It was mind blowing and surreal to say the least.  Like I know I was there but it feels like a dream… a very cold, chilly dream…but a really good dream.  And with every time my husband and I visit Charlotte, we always come away feeling like we belong there.  We must go in the Spring!  Each time we've gone before it was cold.  And now that we've been bitten by the NFL game bug…we must make this a regular occurrence!!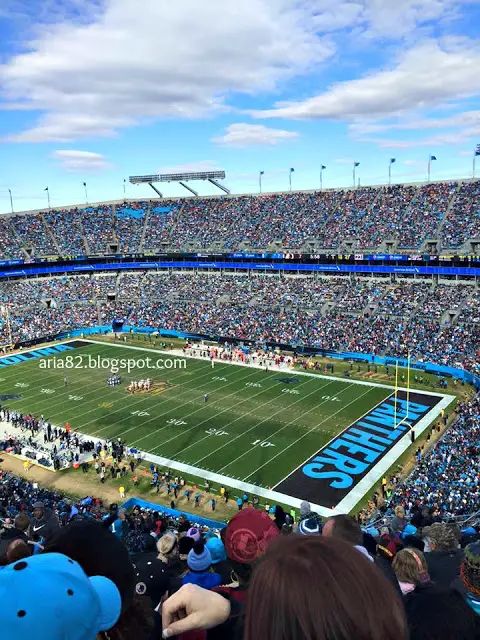 Next time I want to be at least a section lower…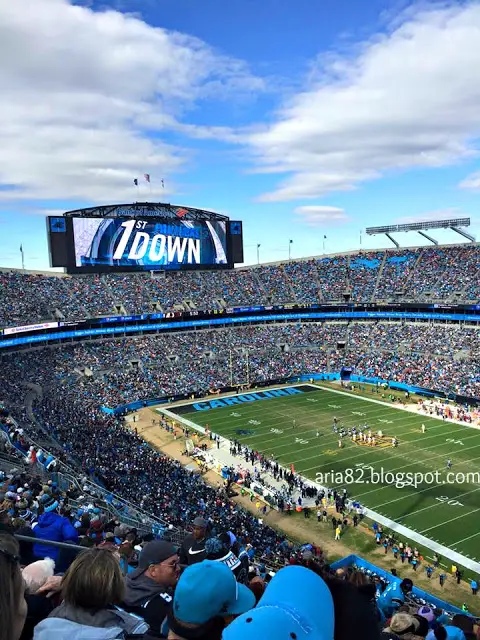 The ECU Marching Pirates performed at halftime!

 That's my Alma Mater if you didn't know : )



I scoped the halftime show as well as the entrance of the players over on Periscope.  I'm @Aria82 pretty much everywhere that I am on social media so when I do get the whim, follow me on Periscope!  I'm also on #Katch which allows you to watch anything I've ever scoped, except my first one, any time you want.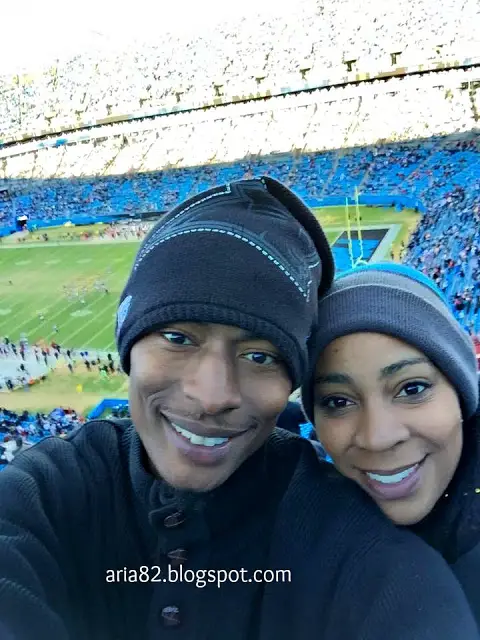 Hubs and I after the win!!!
 We stayed at the DoubleTree in Uptown Charlotte.  It was nice.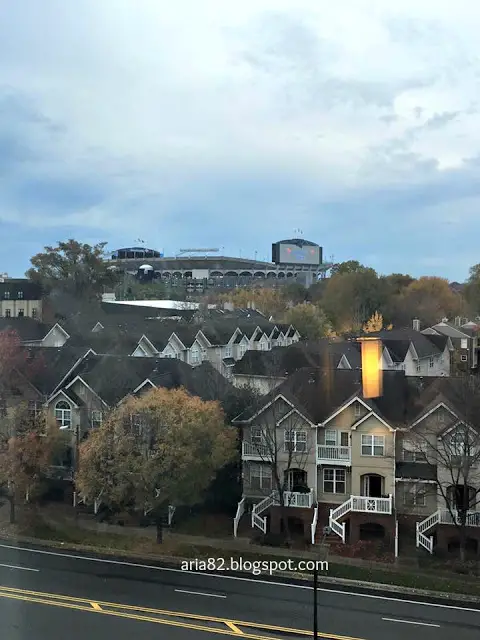 Our view from the hotel…that's the Bank of America Stadium, home of the Carolina Panthers.  Oh how I am so looking forward to my DSLR…
 This is Brianna at the American Girl Store.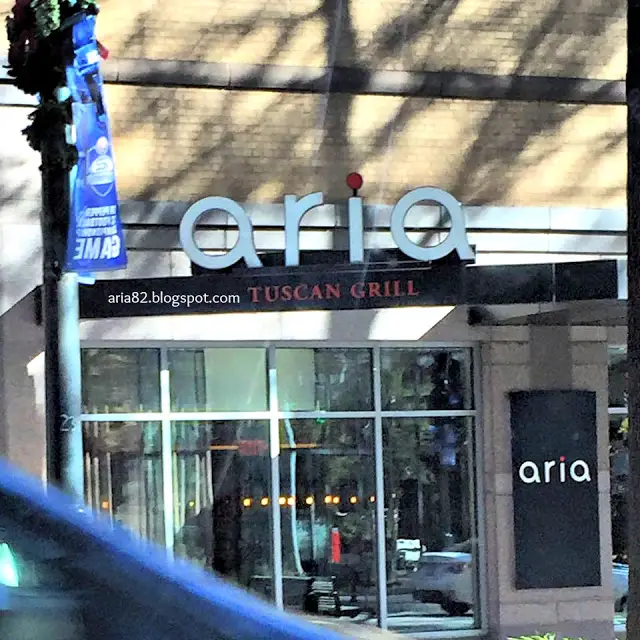 Check out my restaurant!!! lol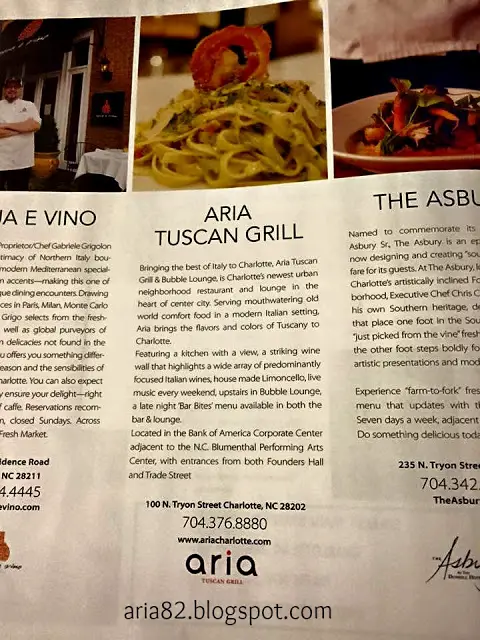 Until next time Charlotte!!!
Oh and since I'm a major procrastinator…as of the posting of this post on Sunday night…the Carolina Panthers are now 12-0 baby!!!! #KeepPounding #PantherNation  : )