Guys I've been so slack with my blog.  Sorry.  I have been binge watching a show and if you're a binge watcher you definitely understand where I'm at in my life right now! Haha
*this post includes affiliate links for your shopping convenience, you can read more about affiliate links by reading my Disclosure*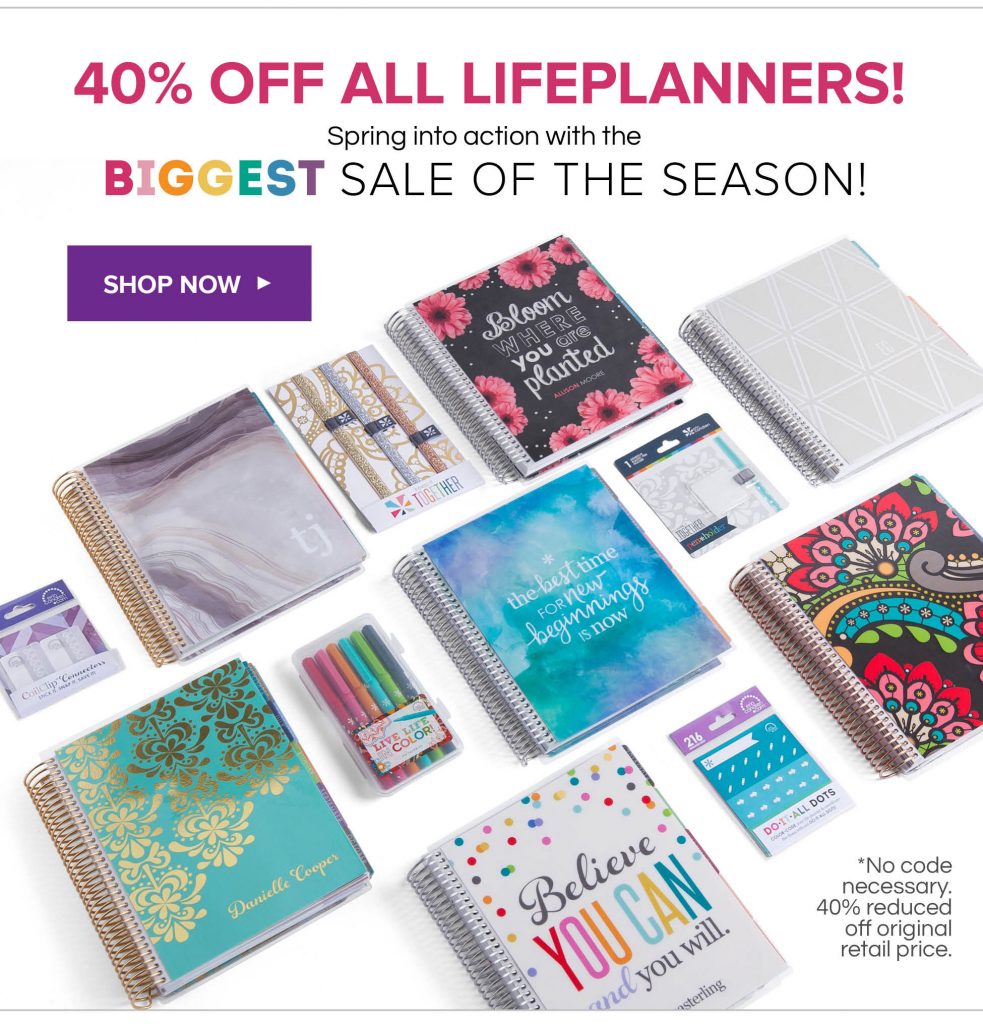 But before I let next week arrive I had to share a sale that Erin Condren is running right now.  As you may know, I am a planner girl and I really love my Erin Condren Life Planner or ECLP for short.  Right now the Life Planners are 40% off!!! Which is freakin awesome!!! I'm debating getting a blog planner but I've struggled to pull the trigger.  Why?  Because it's something for myself.  40% is really too good to pass up if you've been thinking of trying an Erin Condren life planner.  They are available in vertical (the one I have), horizontal (the one I'm debating), and hourly.  So head over and check them out if you're interested.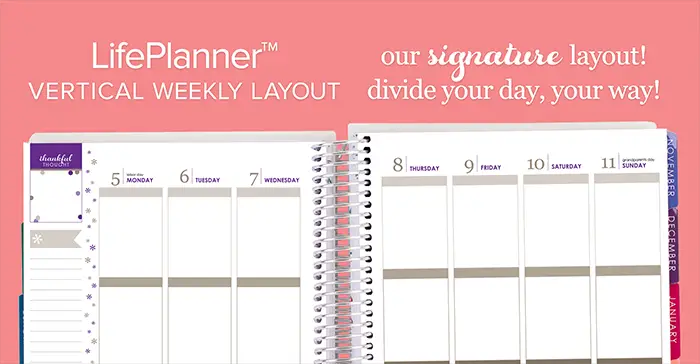 Erin Condren has recently revamped their notebooks and they are also on sale.  I really wanted to get my hands on one of the older versions of the notebook but I just never got around to ordering one.  It's not like it was high on my priority list, so oh well.  In place of the previous notebooks they have introduced a new notebook and journal option.  They are very similar; both available in a smaller and larger size, and both available with lined or dotted pages.  The key difference is the notebook is spiral bound and the notebook is book bound.  I prefer the notebook and really want to get one.  If you know me, you know I'm a notebook fein.  I have so many notebooks…none of them that cost more than $6.  But this (these) notebook(s) will be for something special or important.
The notebooks and journals are on sale for 25% off!!! 

It ends on 4/3.

  That's why I had to come and post this quickly!!  I've looked online and through my emails and I haven't seen a date listed for the end of the Life Planner sale.  If/when I find one I will let ya'll know.
Oh and I almost forgot…if you are a new ErinCondren customer and want to save $10 on your purchase, yes even on sale items, then click here and register through my link.  You will receive an email with your code for $10 off your purchase!!!  Sweet!!!
I think that about wraps it up… back to my binge watching : )
*all pictures from ErinCondren.com