Today I'm still cleaning out my pc in preparation for the new school year and today I'm posting one of my favorite hairstyles for my daughter.  This is such a classic little girl style…the two braids going back.  Just by adding more detail and longevity by doing the "fishhook" braids.  I honestly can't recall the official name of these braids…it's fish something lol.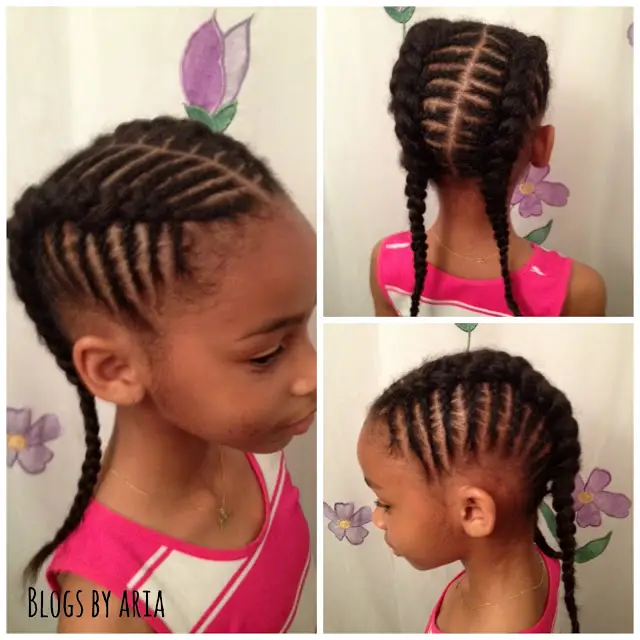 There are a few things I don't like about doing this style.  1) parting isn't always symmetrical.  2) I almost feel like I need to blow dry or flat iron the hair left out for the larger braids.  Right in the middle of the braids her hair is extremely thick and it's a real pain to get the braids neat.  3)  It seems no matter how hard I try, I can't get the front of the braids to go in the same direction, again about being symmetrical.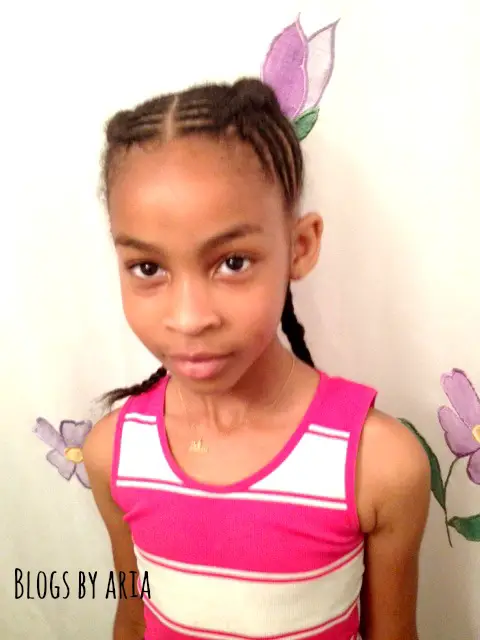 Otherwise, this is a great go-to style for us.  I've done it several times so I will try not to post this same style again.  Next time I will ensure that I wash her face before we take pics! Lol What are ya gonna do when your baby just wants to eat and you just want to take her picture?!?