What is LIKEtoKNOWit?
LIKEtoKNOWit (LTK) is an app that allows you to shop my Instagram feed.  But there's a bit more to it than that.  It's an app that lets you shop what I share in a picture.
How to use LTK?
There's a few ways to use it:
Screenshot – If someone you follow has a LTK (Like to know it) enabled picture you can screenshot the pic and once you're signed up for LTK you'll be able to see everything that was linked in the picture.
Get the app – Follow your favorite bloggers on the LTK app and you can shop any picture they upload into the app.
On the blog – You're in the right spot!  Here on this page and also in my sidebar I have my most recent posts from the app.  You can click on an image and it will pull up everything that is linked.
In a nutshell it's a shopping app that answers the question…where can I get that shirt?  or how much is that pillow?
In addition, I like to share in app exclusive content!  So you're not going to see everything I share on my Instagram or even here on my blog.  I think that's an incentive to follow me over on the Like to know it app.  You can follow me here https://www.shopltk.com/explore/BlogsbyAria
Looking for something I posted that you don't see below?  Click here to see everything I've shared on my LTK ♥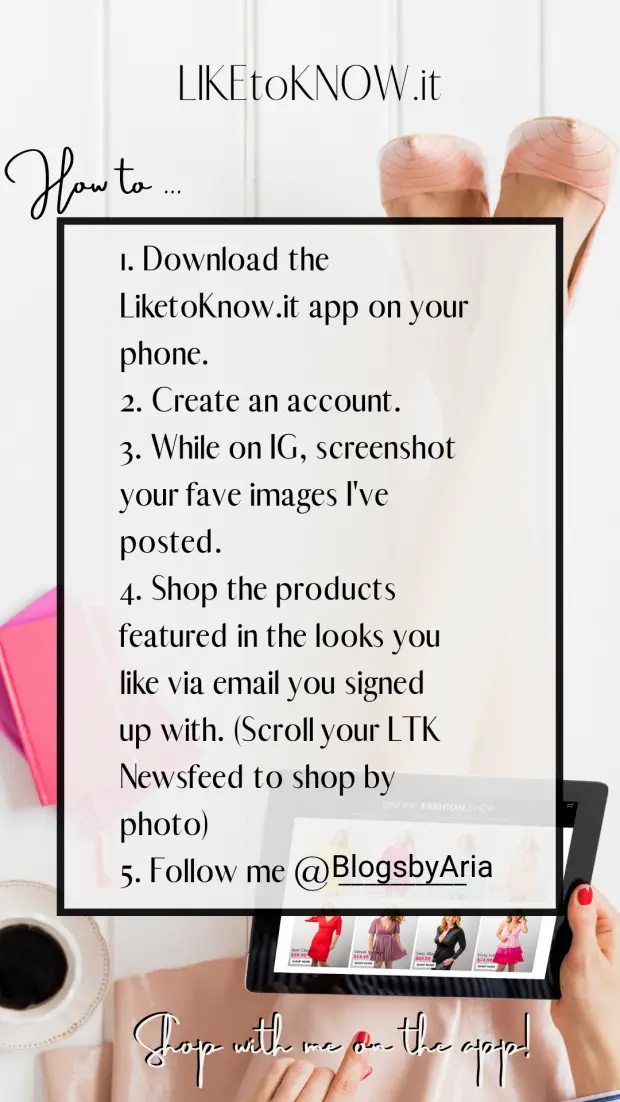 Shop my LIKEtoKNOWit