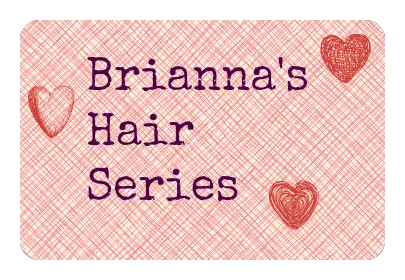 I really like the look of fishbone braids.  They're pretty easy to do, just takes some time.  I think they are so pretty and I just wish I could make them last longer in my daughter's hair.  That's mostly on her part tho.
I decided to do a side ponytail because Bri likes her hair going to the side.  In between each section of fishbones, I did a single cornrow.  Just to add a little something different.
I wanted to add some variation, so on the right side I did three cornrows.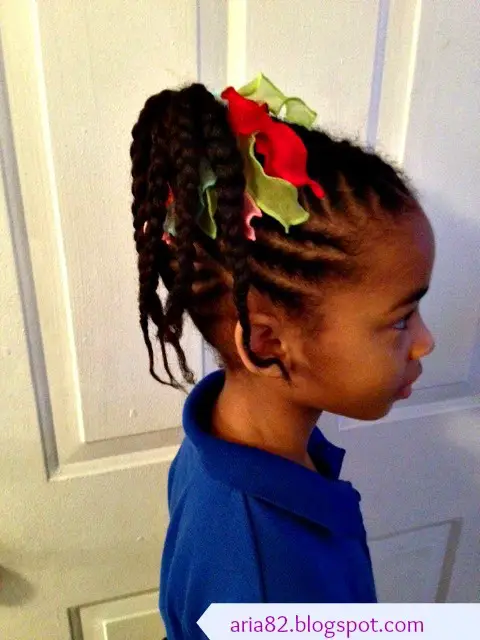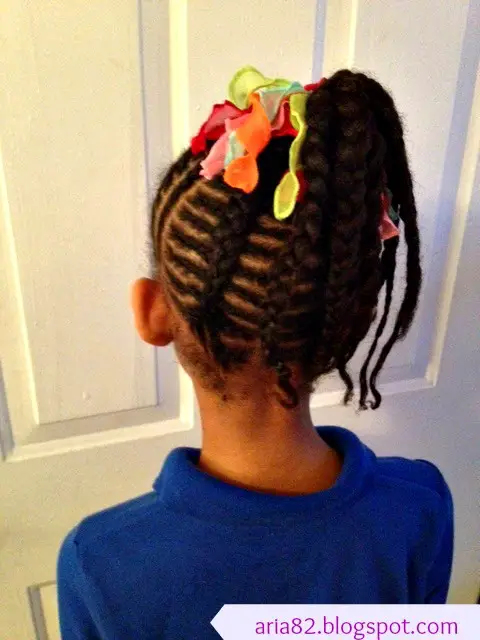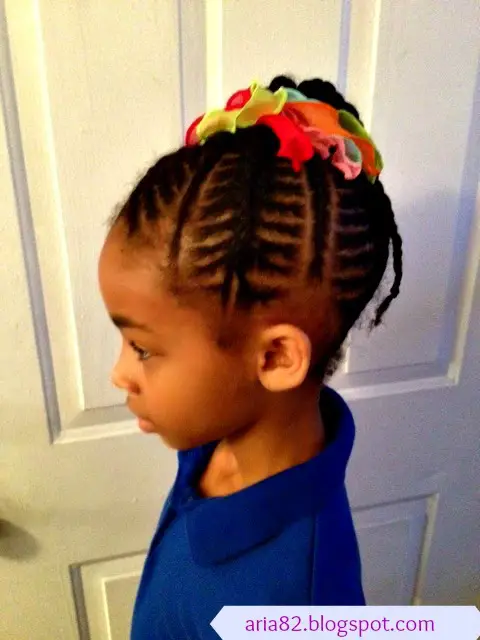 On a random note:  I am very over beads and barrettes right now.  I wish I wasn't but I am.  So for far too long now, all of Bri's styles have been sans anything extra.  From time to time, I do a decorative hair bow, like above, but yeah.  Just thought I'd share in case one was curious.  I'm just tired of finding barrettes everywhere and never finding the ones I want when I need to.  I'd love to do more with beads but I need a better organization system for them.  I'll add that to my do list.