Recently I gave my entryway a little refresh after the holidays. If you're looking for ways to decorate a small entryway table then keep reading for a simple entryway refresh.  I picked up a few new finds from Target and figured why not restyle my entryway table!
*this post includes affiliate links for your shopping convenience, you can read more about affiliate links by reading my Disclosure*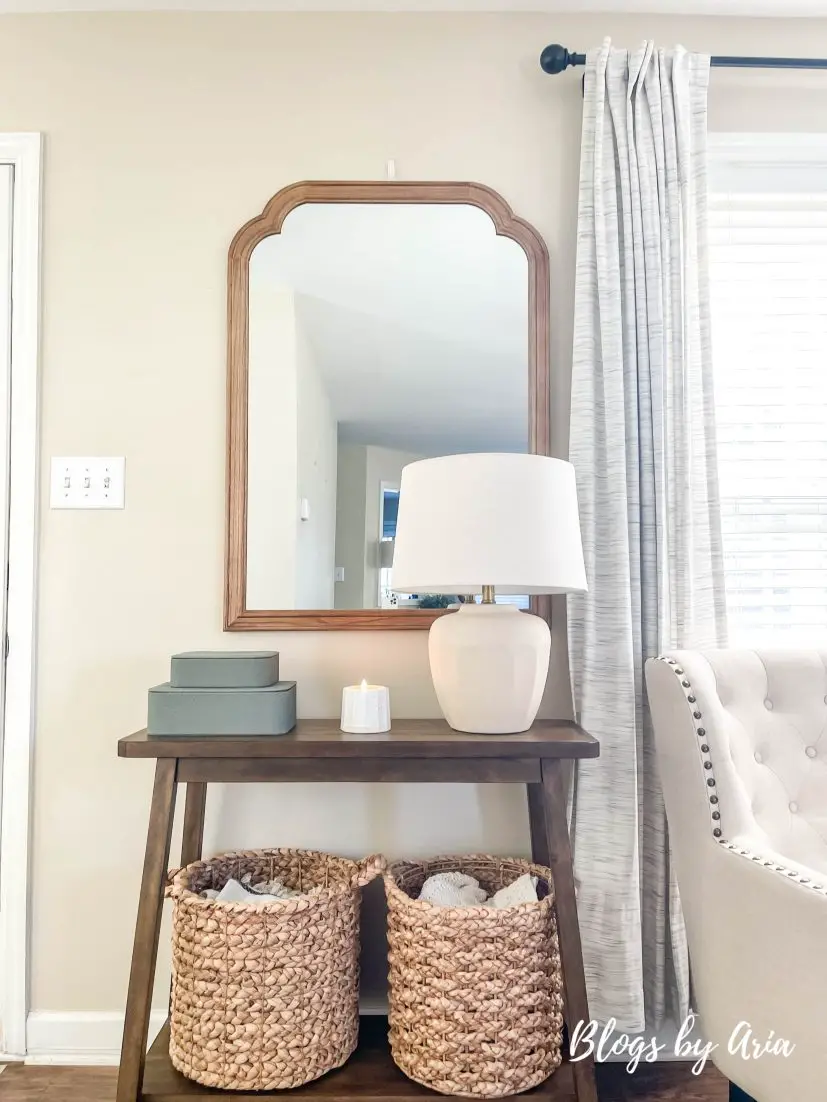 entryway table • entryway mirror • stacked boxes • table lamp • woven baskets • candle
You know how you get that itch to decorate after the holidays but you don't want to do too much?  Well, that was me and why I decided to give my entryway a little update.  I filmed a reel and snapped a few pictures after.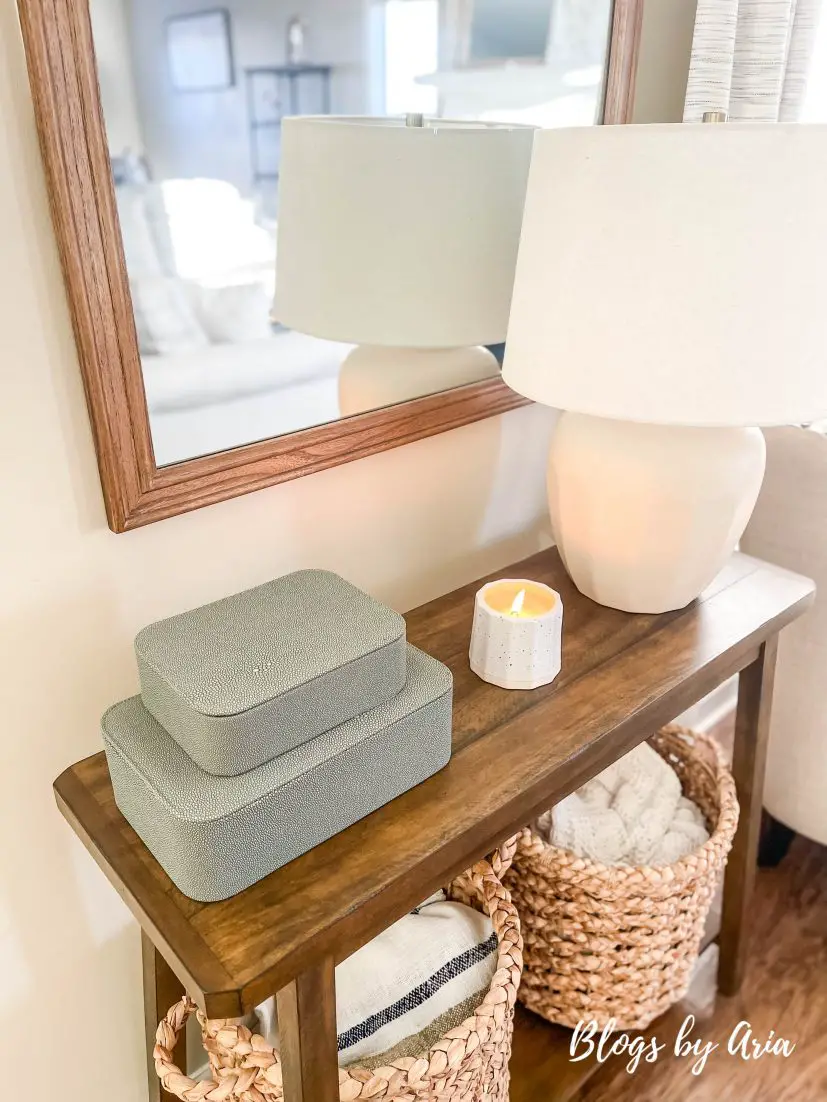 Plus I wanted to play with my new toys, umm I mean, decor.  These stacked boxes are from the new Studio McGee collection.
It's times like these when I would really love a larger space to accommodate a larger console table.  I've had this entryway table on my wishlist for years now and I can't wait to be able to get it when I have the space for it.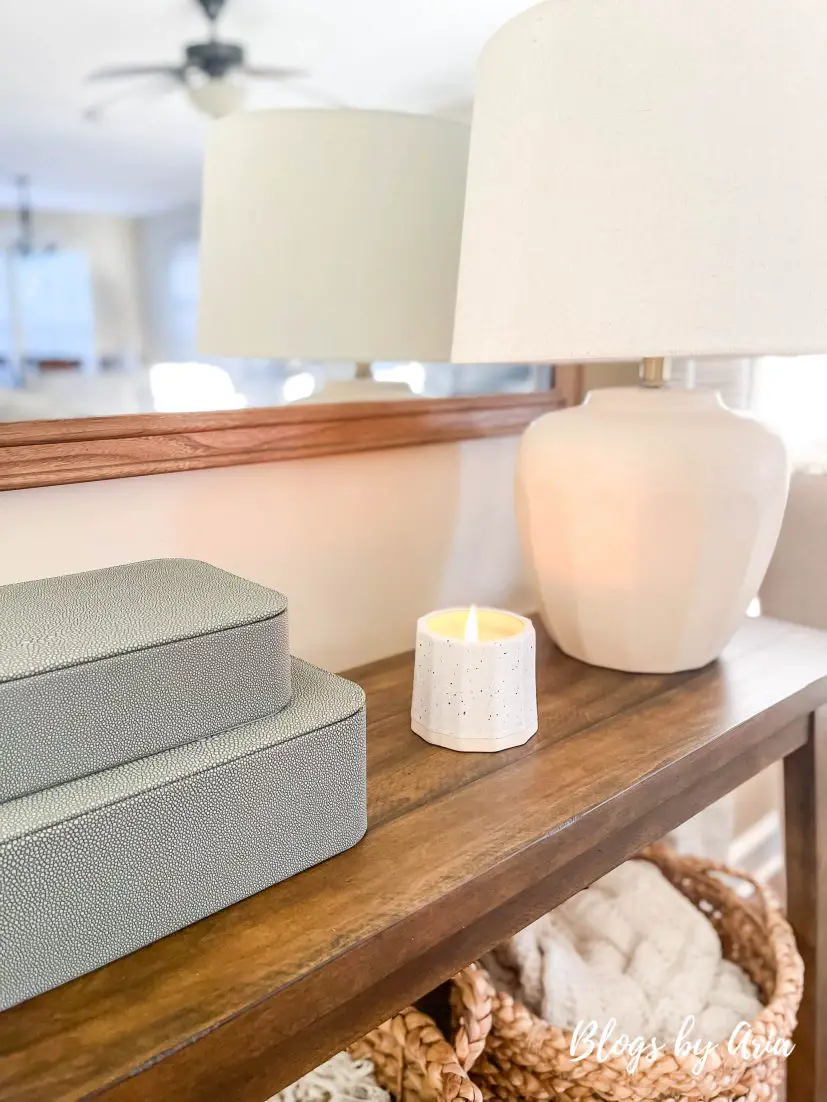 You can get a better look at the texture of the faux leather boxes from this shot.  As well as the candle.  I'm a new convert to Hearth & Hand candles now!  They smell so good and have such a great throw.  Definitely a great value!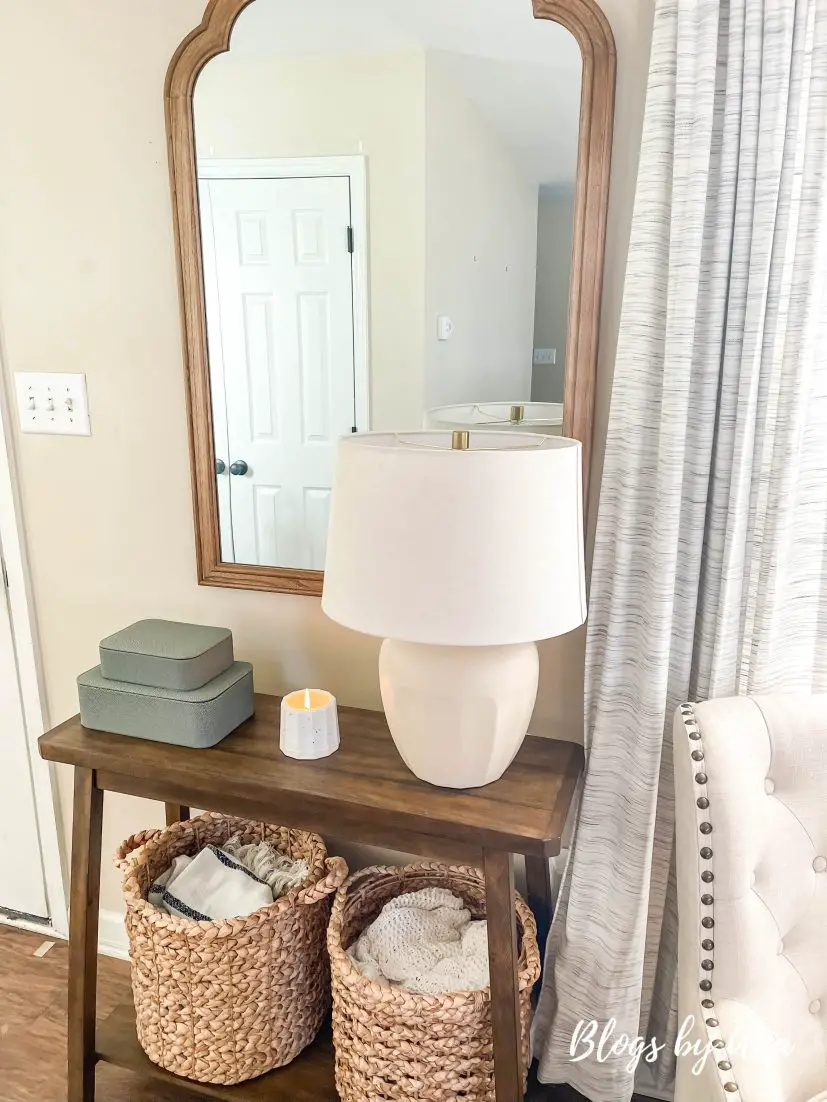 Another new piece I wanted to decorate with is my new table lamp that is from the new Hearth and Hand collection.  I love the lamp!  What do you think?
I think it would work better on a side table instead of my entryway table.  Only because it's a smaller table.  But that works well in my small entryway.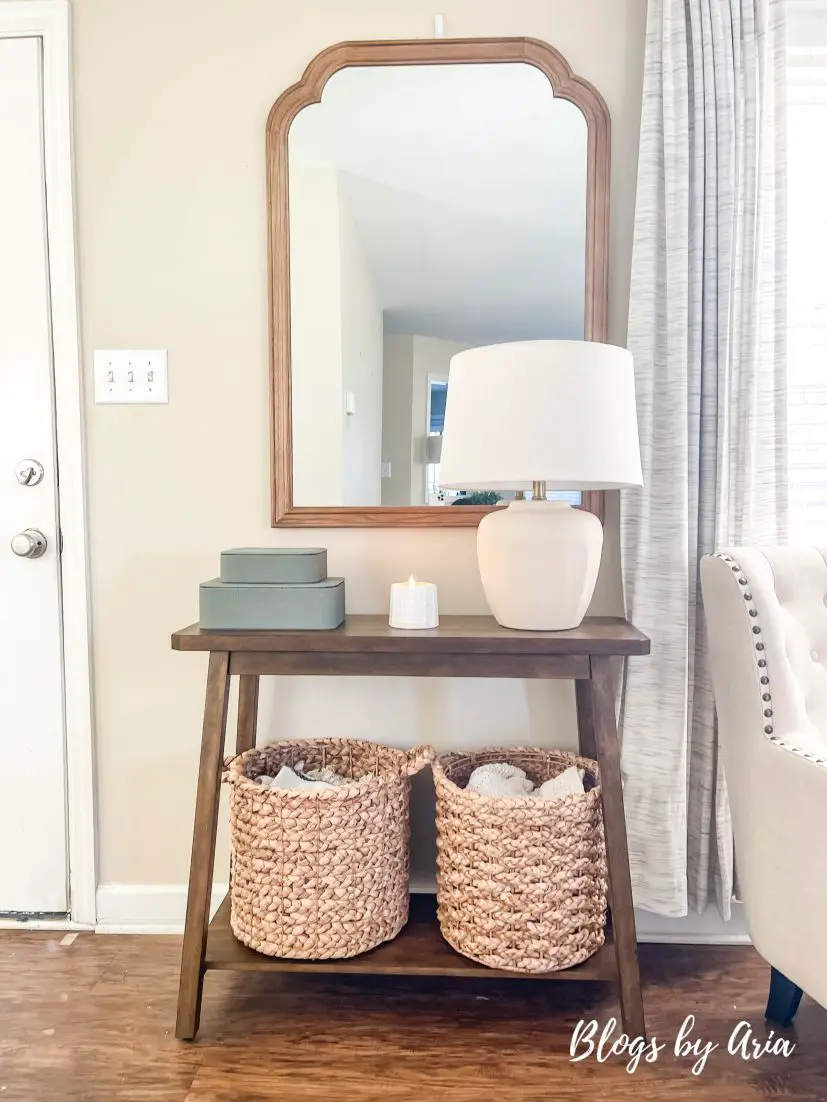 When in doubt I tend to use my woven baskets on the bottom of my console table.  Again, this was just a quick decorating switch to kind of get myself back into the groove with decorating.
It has definitely helped because now I'm excited to give my whole space a decorating refresh and then decorate for Valentine's Day.
So fun!  Can't wait to share even more with you soon.
Until next time friend, thanks for spending time with me today ♥
If you'd like to get even more home decor, fashion finds, sales and all things random be sure to follow me here: