Friends!! I've missed you all so much 🙂  I have some fun things to share with you.  Starting with a small Erin Condren haul.  There was a recent sale for 25% off that I decided was too good to pass up so I grabbed a few things.
*this post may include affiliate links, you can read more about that by reading my Disclosure post*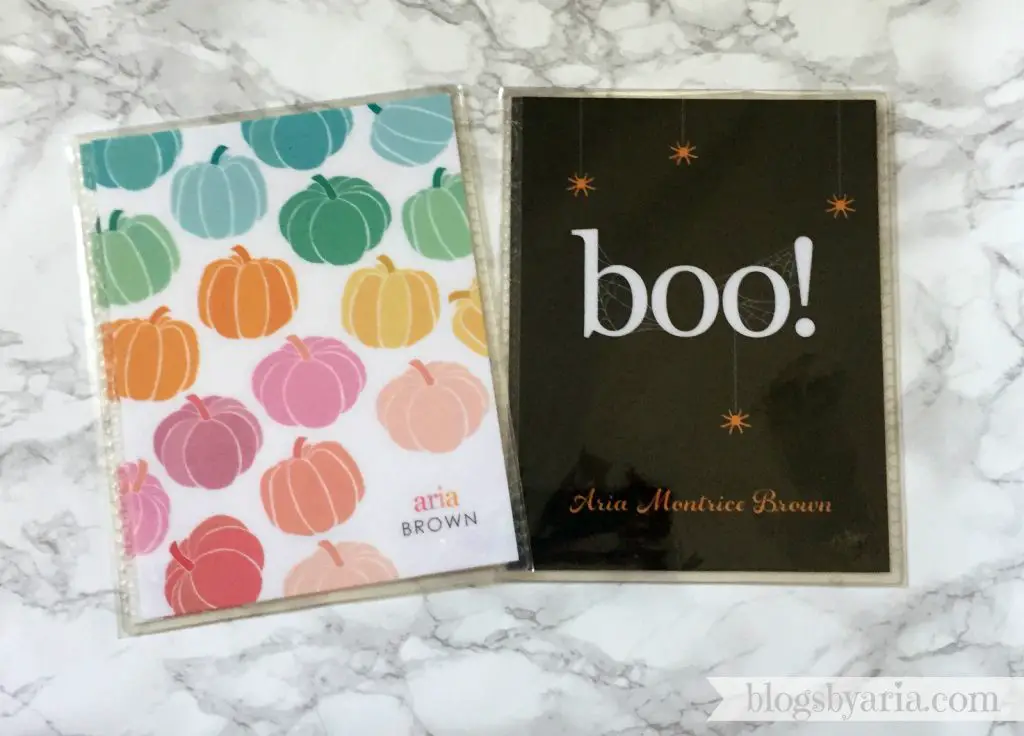 I was swayed by the sale to order these interchangeable planner covers.  They were BOGO free already and I really wanted to get the pumpkin one on the left.  When I saw the 25% sale included the buy one get one free planner covers I said okay okay you got me.  I've always had my eye on the boo cover so I decided now was a great time to get it, especially for free.  The pumpkin cover just came out recently and I think it's perfect for Fall.
Next in my haul I got a few planner accessories.  From left to right, the monthly adhesive tabs, and coil clips.  I've wanted the coil clips for a long time I just never got them.  Sometimes in your life planner order you get a couple to try out and I really enjoy them.  They're great for adding something that you want to keep in your planner like concert ticket stubs, a wedding program, birthday invitation and so much more.  I got the monthly tabs for my Erin Condren Deluxe Monthly Planner that I use for my blog.  Unlike the Life Planner it doesn't come with tabs to show each month so I got this for next years monthly planner.
For a while I've wanted a different style of notebook for my church notes.  I know my planner fits in my purse so I have wanted to get the Erin Condren notebook.  I don't like bound notebooks which is what I tend to find when I find one that is pretty but i don't like writing in a bound notebook.  I prefer a coil.  And I know that these are sturdy enough to stand the test of time.
It gives me plenty of space to write notes in Bible Study and Church and that's exactly what I wanted.
I am absolutely loving this cover on my planner it makes me smile every time I look at it! 🙂   That's it for my Erin Condren Haul today.  Not too big of a haul for sure.  I will be ordering my 2018 planners next month and then I'll stay away from their website for a good while! 😉
Get $10 off your Erin Condren Life Planner here!