Lately I've been doing a lot of shopping on Amazon.  A lot.  By my standards anyway, you may shop on Amazon more than me.  Today I'm sharing my Amazon haul along with my hits and misses.  Spoiler alert: almost everything was a hit!
*this post includes affiliate links for your shopping convenience, you can read more about affiliate links by reading my Disclosure*
I realized after I shared my home decor updates that I wasn't loving my blue striped pillows anymore.  They seemed a bit too bold for the look I wanted.  And they were bigger than I wanted.  Plus they were down pillows and I was starting to get poked by the feathers.  Not a fan of that.
So I sent them off to Goodwill and decided it was finally time to buy pillow inserts and pillow covers.  For the pillow inserts I wanted to get both a down alternative and a standard fill.  So far the ones I have are these down alternative 18×18 inserts.  They come as a set of two but when they arrived there were four.
I haven't purchased the standard fill inserts yet but I still will because I want both stiffer pillows, perfect for laying on and taking couch naps, and softer pillows for decoration.
My vision is to have a few standard pillows that I can use all year long, with a couple of textured pillows and then I can add in a few seasonal pillows here and there.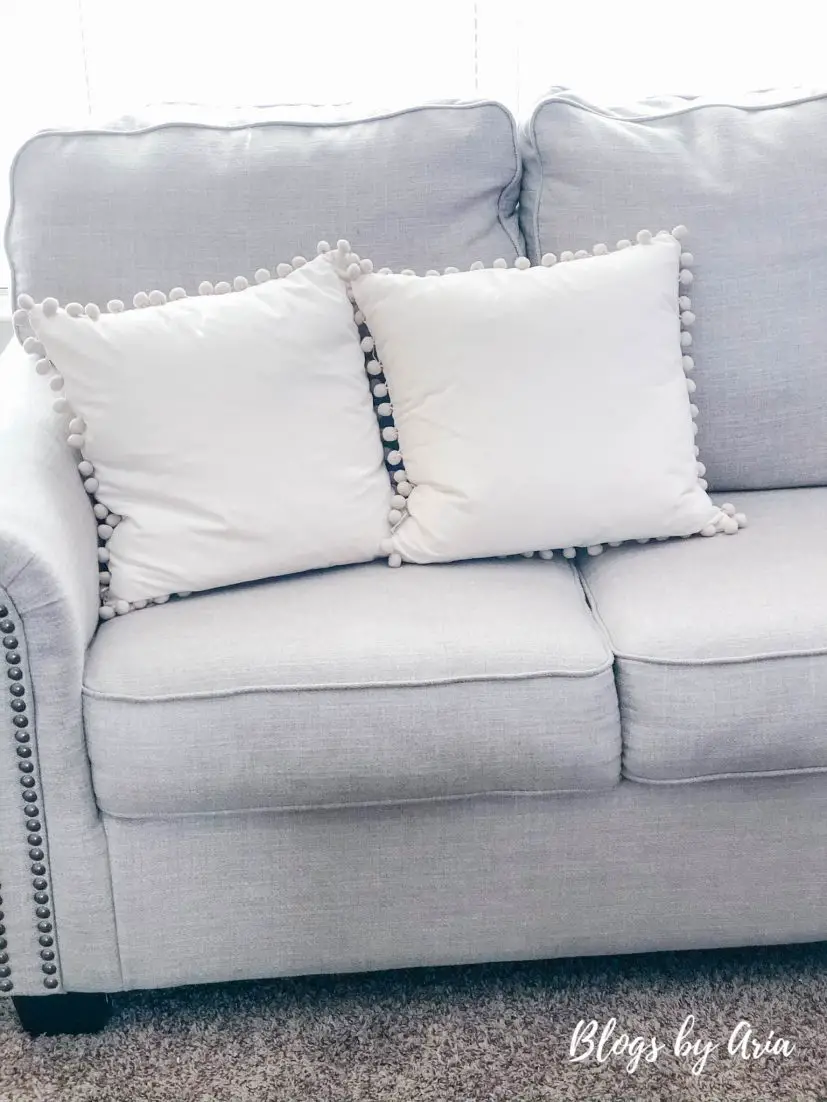 These cream pom pom pillow covers are definitely a hit!  They're super soft and I love how the pom poms add a little flair to an otherwise basic pillow.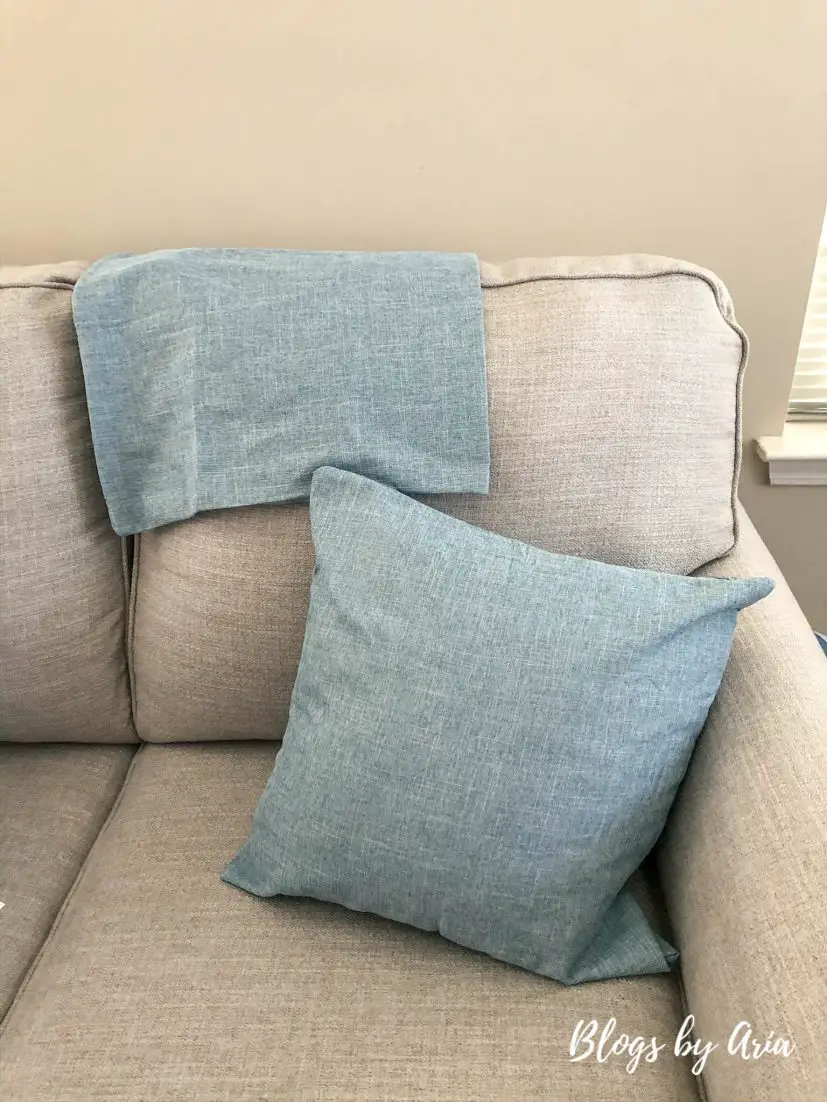 Unfortunately these linen burlap pillow covers were not a hit, they were a miss.  Not due to the quality but the color wasn't what I was really going for.  I would have purchased another color but they don't currently have another color that would work in my space.
Another pillow I got is this boho neutral textured pillow cover.  Now technically this could qualify as a miss because the picture online makes it appear more white and that colors are all the same.  In person you can see there are different shades of white, cream and beige.  I still like the pillow so I'm keeping it.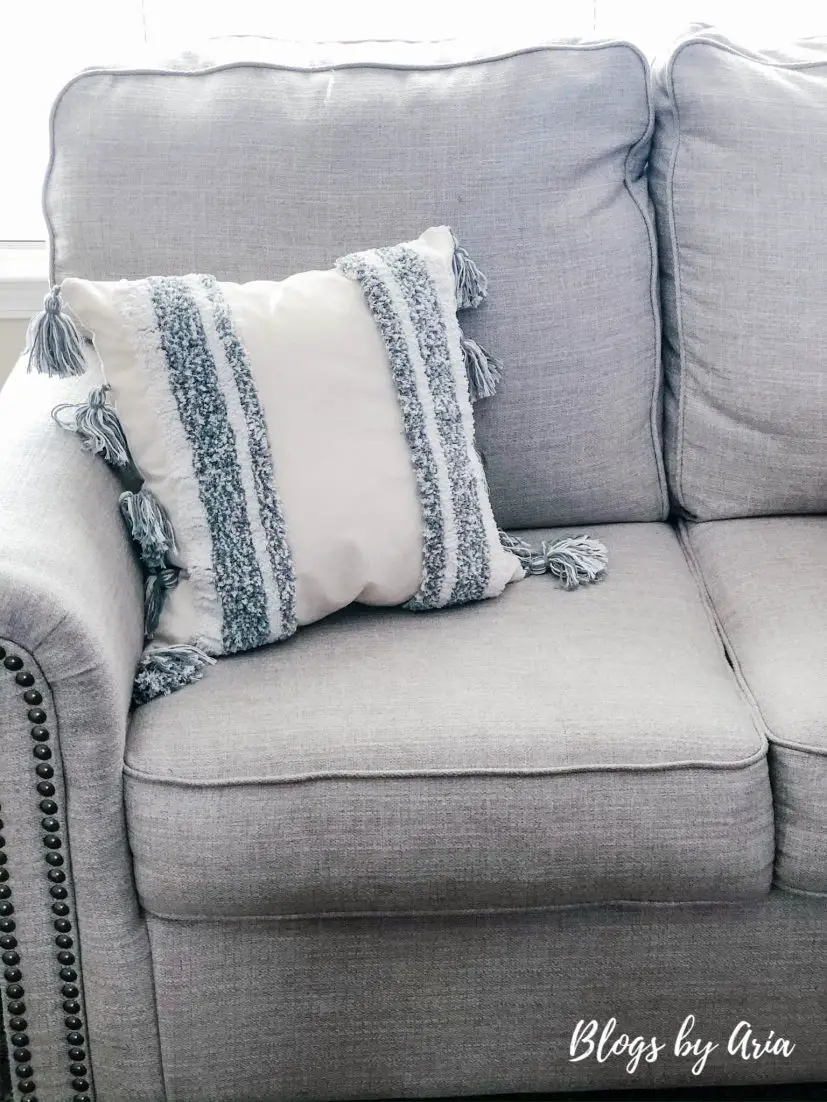 The last pillow I purchased is this woven tufted pillow cover.  I love the look but the pillow cover itself has a burlap feel that I wasn't anticipating.  Again, I'm keeping it because I like it.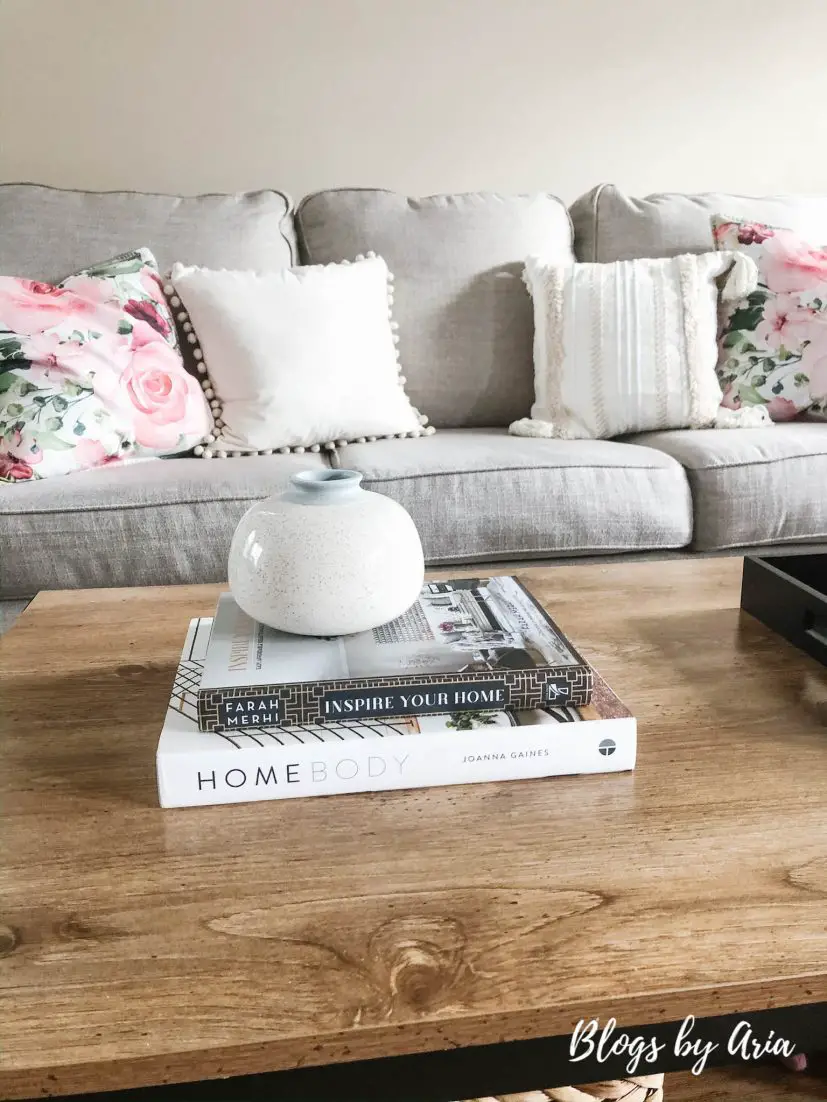 I did get a few things from Amazon that aren't pillow related 🙂  The coffee table books that I already had were in bright colors that don't really bode well with my decor.  I still love them and want to keep them, but I wanted to get a couple of coffee table books that had more neutral covers. (I snapped this pic while I was trying out these floral pillows…the verdict is still out if I'm going to keep them or not)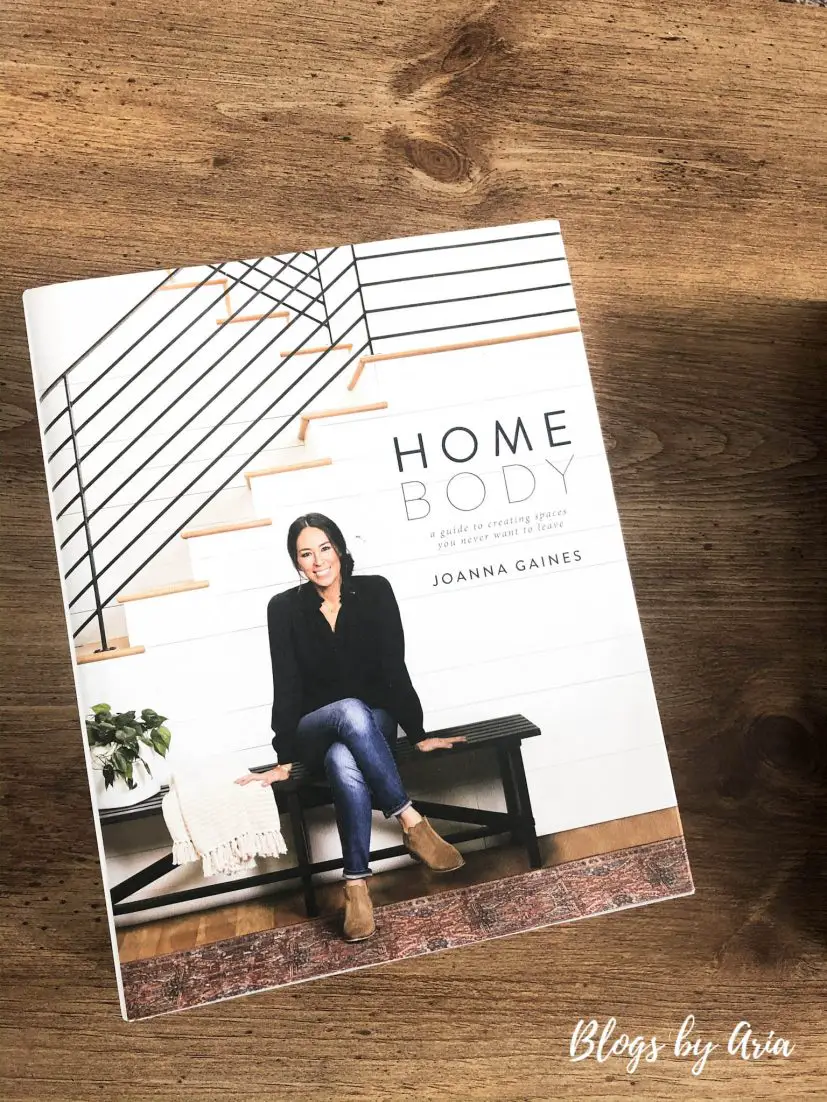 Of course that meant I had to get the Homebody book by Joanna Gaines the queen of farmhouse!  I'll let you in on a little secret…I'm not really a fan of the whole farmhouse thing.  I know it's really popular right now and I have decor pieces that are in the farmhouse category…but if you look at my style versus someone who is full on farmhouse you'd see that's not me at all.
Doesn't mean that I don't still watch reruns of Fixer Upper!  Anyway, of course I haven't been able to read this book in it's entirety.  Does anybody read coffee table books from cover to cover?  But what I have read, I've really enjoyed and I'm so glad I finally got my hands on this book.
Another coffee table book that I recently got is the Inspire Your Home book by Farah Merhi.  Now if you don't already follow Farah on Instagram at either her Inspire Me Home page or her personal page, then you're missing out!  I love following Farah and she has inspired me in so many ways!  So of course I knew I wanted to support her and buy her book.  Definitely an Amazon hit!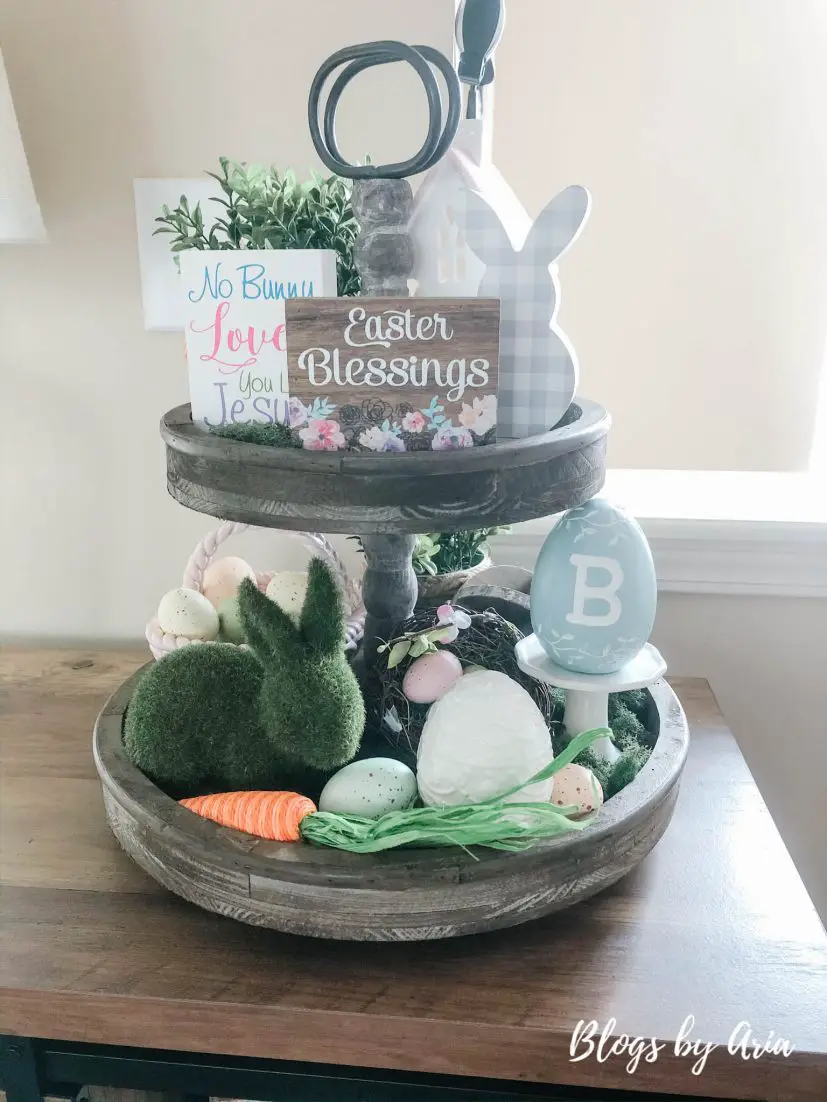 For a while now I've wanted to get this rustic tiered tray and I just could never pull the trigger. (I forgot to take a picture before I decorated, so you're getting a sneak peek at my Easter tiered tray decor)  I finally decided that because I couldn't stop thinking about it, that I really had to have it.  Of course I still like the black tiered tray I have in my kitchen, but I wanted a wooden option that I could put somewhere else.
This tiered tray was easy to put together and I love the look of it.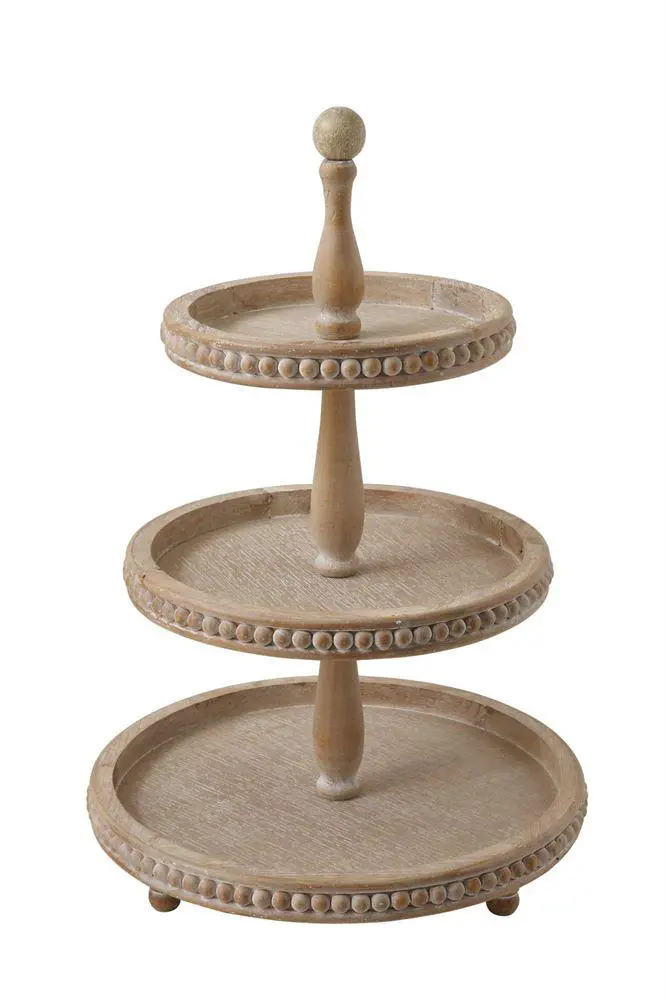 I also have my eyes on this beaded three tiered tray that again costs more than I'd like but, I think with the two trays I have now I'm good for a while.  I think…  The one I am linking is from Walmart but it is hardly ever in stock.
The same company who makes my rustic tiered tray that I bought makes this one too.  But when you click on it in their Amazon store it doesn't go to the tiered tray, it goes to this single tray.  Which is super cute by the way.  You'll see when I share more decor, that I have a similar beaded candle holder that I picked up from Hobby Lobby.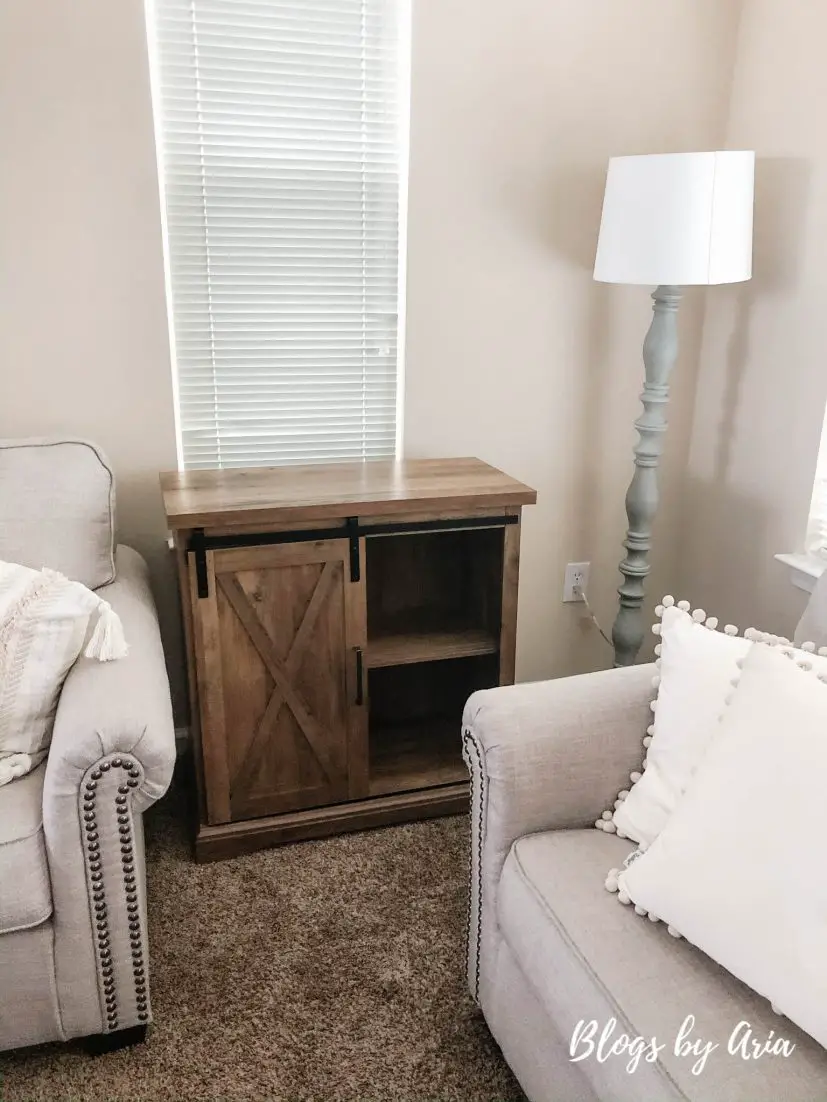 I think the biggest Amazon buy in the past few weeks is this sliding barndoor accent cabinet.  I shared in a recent post that I was really thinking this would be the best option to put beside my couch next to my new floor lamp.  I went back and forth debating if I should get it and again I finally pulled the trigger.
It actually didn't end up working out in this space, so I did some rearranging and you'll see how I worked it out in a future post.
I love this accent cabinet for so many reasons!  One, it's super functional for storage.  I've decided to put my planners and planner sticker organizers here because I am usually planning on the couch.  Two, it gives me more surface area for decor.  And three, it can be used as I have it now but in our next home it can be used in a number of ways depending on what our needs may be.  I've seen it used as a coffee bar, an entryway table, even a TV stand…and I love that it's a multi-purpose option.
Oh and I almost forgot that I did buy something that has nothing to do with home decor.  Shocking, I know.  But I bought a new scale.  The scale that I've had for years has been crappy for years.  But recently I realized it gave me completely different weights based on whether I stepped on the scale left foot first or right foot first.  And I don't mean a few ounces different…I'm talking several pounds!
I had had enough of that scale.  Because I have a Fitbit already I was thinking of getting the Fitbit Aria scale (not just because it's my namesake) and while I was looking at reviews online this Zoe Touch smart scale popped up and it was a whole lot cheaper with great reviews.
This scale is definitely a hit.  I liked that it's bluetooth and syncs to it's own app but it also syncs to the Fitbit app but I have yet to get that to work.  Not only does it give me my weight, my bmi, body fat, bone density and more; (in the app, the scale just shows the weight) but it also has a baby weight option which I thought was nice for new moms who are tracking their baby's weight in between doctor visits.  I am a fan of this scale for sure so if you're in the market for a scale I'd recommend it.
Those are my Amazon hits and misses from the last month.  I'm putting myself on a no spend at Amazon for a little bit!  My husband has been doing a lot of shopping on Amazon lately because he got a new car and wanted to get a few things for it.  You just can't beat that Prime shipping you know!
Have you purchased anything that's an Amazon hit or miss lately?  Let me know, I may break my no spend for it 🙂