Whew!  What a week!  I've never been so happy to finally see Friday.  My kids started school this week remotely and let me just say…I'm tired.  As I'm sure many parents are these days.  I've been sharing a lot of fall content lately but today I just wanted to chat.  Can't say it will be a regular series, but figured I'd share a quick Friday Five…a quick post about this and that and everything in between.
*this post includes affiliate links for your shopping convenience, you can read more about affiliate links by reading my Disclosure*
BACK TO SCHOOL
I know that so many states and counties and even school districts are doing things differently this year and it's a lot to take in.  My school district is doing what they're calling Plan B.  That means for the first nine weeks we're doing all remote learning and they'll revisit the situation at the end of that time and decide what the next step will be.
Last week I was running around like a chicken with its head cut off trying to find Chromebooks for the kids.  It was akin to trying to find toilet paper in March.  So I gave up the manhunt and signed up for the schools to provide the kids with a Chromebook.  We got them this week and I'm glad we crossed that hurdle.
I've officially crossed over into that stage of parenthood when I have to invest in a graphing calculator for my daughter.  It seems like it wasn't that long ago when my mom had to buy one for me.  Thankfully I found one on sale at Target.
What I am appreciating right now is the structure that comes with the kids being back in school.  Of course when this all happened in the Spring there was no real structure or routine.  They could do their assignments and then be done for the week.  Now there's a real schedule and this mama is really loving that!
INTERIOR DESIGN
Do you know your design style?  I would always say my design style is Pottery Barn! lol  There's a good design style quiz I took recently and turns out my design style is:  transitional, modern farmhouse and new traditional.  And you know what?  They're right!
The more that I've come into my own with decorating my home the more I've realized that I do like the design elements of modern farmhouse.  I've always known I like a touch of traditional in both furnishings and architecture with a dash of transitional.
NEW HOME DECOR
Speaking of decorating, we decided that we wanted to get accent chairs for our living room.  For so long I've had my heart set on a pair of spindle chairs.  I do still love them but I just couldn't bring myself to order them and even when I came close they went out of stock.  And those are the budget version, the ones I really want are these spool chairs.
Instead we found these wingback chairs and I'm impatiently waiting for them to be delivered!  They're nice and neutral and the nail head trim ties in nicely with our sofas.  We should have them in a few weeks.
Now the only thing left to complete our living room is curtains.  I've had my eye on these herringbone panels for so long I just have to bite the bullet and buy them.  Along with a curtain rod.
Once the living room is complete I'm moving on to our master bedroom.  I'll share all of the details when we cross that bridge, but I did mention before that we got a new headboard.  We did get a new comforter set because ours was falling apart but I really want to get white bedding.
I WAS INFLUENCED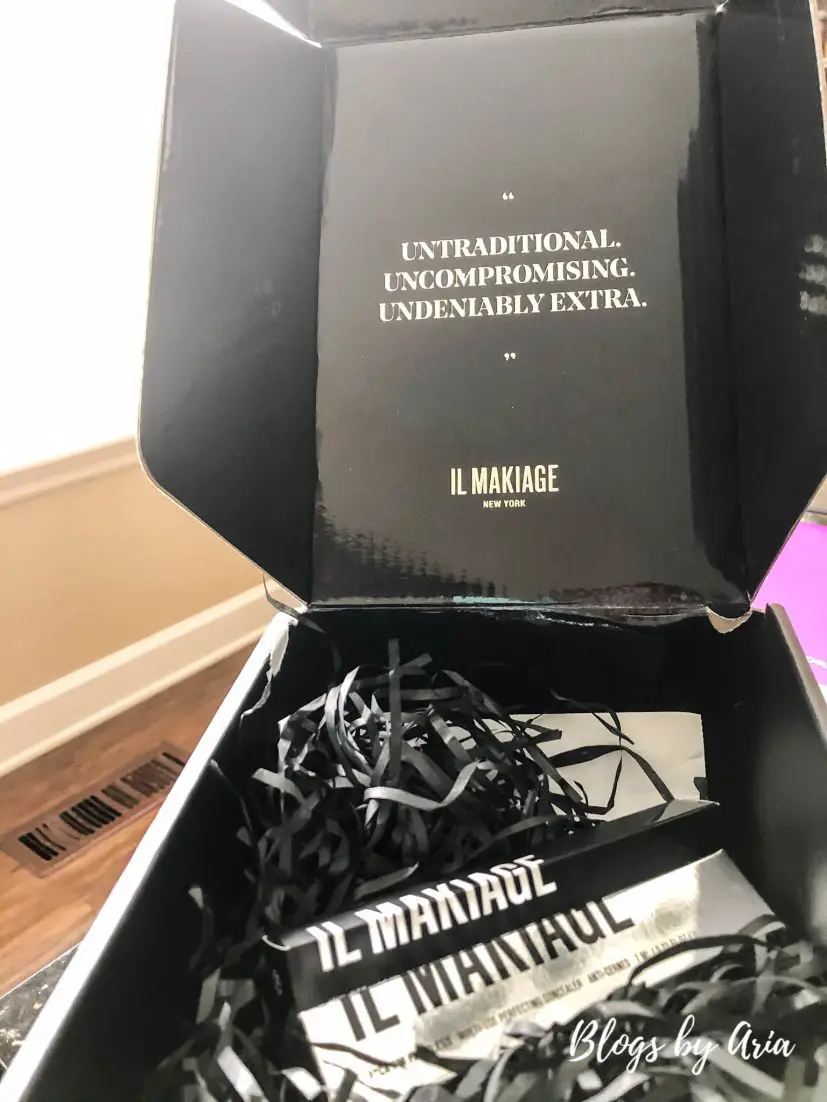 Have you seen the Instagram ads for Il Makiage?  I've been seeing these ads for months now and finally I decided to give it a try.  I answered a few questions on their quiz and they matched me with a really nice concealer that is the perfect match for me!
I did the "try before you buy" option where I paid $5 for shipping and they give you 14 days to try the product or send it back.  Well I won't be sending it back!  It's creamy and doesn't crease or cake up.  And I cannot believe it's the perfect color for my skin!
OTHER TIDBITS
I've added a few graphic tees to my wardrobe recently and they're all about my favorite show The Office.  My newest addition is this tee featuring my favorite character.
Fall weather is coming and even if I won't be going anywhere, I do want a new pair of fall boots.
Last year I got my first Bliss Plush Throw during the Nordstrom Anniversary Sale and this year I'm trying to decide what color to get.
This week we got a new faucet for our kitchen sink installed.  If you've been following along on Instagram, I shared how excited I was there.  Our sprayer didn't work and when they came out to fix it, turns out we really needed a new unit.  I'll show you the new faucet when I show you my kitchen, which at this point will be when I share my fall kitchen decor.
Netflix just announced that season 4 of The Crown will come in November!! I'm so excited for it to return!
If you're looking for a touchless forehead thermometer I got this affordable option from Amazon and love it.  Figured we need it these days and I have no idea where our old thermometer is.
Here's to a great weekend!  I am planning to makeover our dining room table.  Maybe put our grill together…that's up in the air.  Mostly I'm looking forward to a relaxing weekend and I wish the same for you.  ♥