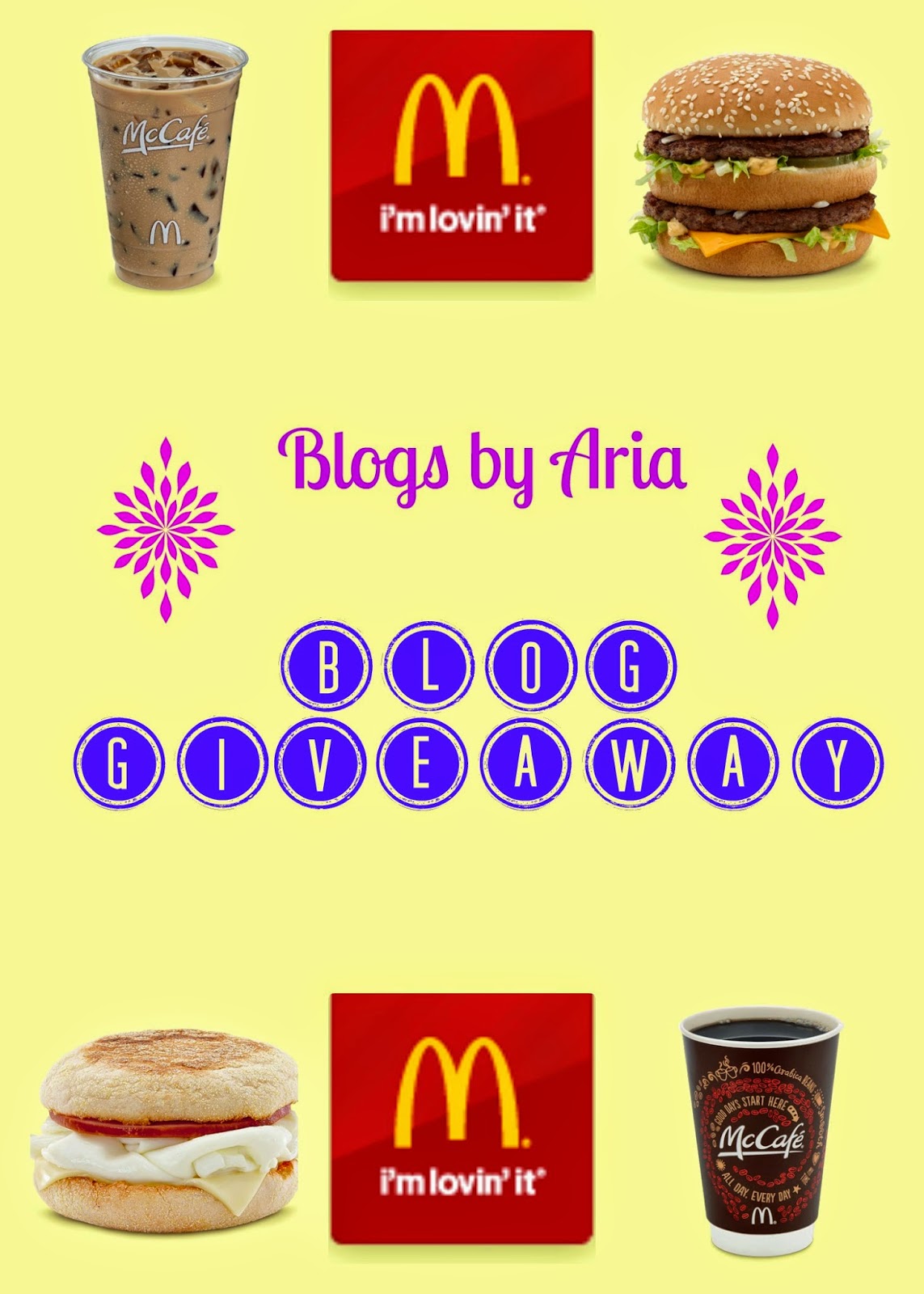 It's time for a long overdue GIVEAWAY!!!

As you may or may not know, I am a VIP Blogger for McDonald's.

Basically what that means is, when the McDonald's division for Eastern North Carolina comes out with different promotions or new products, they let me know to share here and on social media.  I also get vouchers to try out free products.  Sweet!  I don't get paid or anything for it, just sharing :-).  McDonald's was my first real job at the age of 15 so they hold a special place in my heart.

Anyway, I've been receiving a few vouchers here and there and I wanted to give them away!

ALL PRIZES ARE REDEEMABLE ONLY IN NORTH AND SOUTH CAROLINA.

Sorry folks, but read that line one more time before entering.  Would suck to win and you live in Virginia.  I would still send it to you tho!

As you see below there are a few ones to enter:

Egg white delight mcmuffin  (3 winners)
Any free sandwich of your choice (2 winners)
Iced or Hot small McCafe Coffee (3 winners)


The giveaway will run from June 1 – June 7 2014.  Midnight to Midnight EST.  Winners will be announced no later than June 10th with items being mailed same day.

Winners are randomly selected by Rafflecopter.

You can enter each giveaway if you like or the one you want to win.


a Rafflecopter giveaway


I hope you like this giveaway.  I have more coming up in the coming weeks but I wanted to get this out of the way since I'm a Queen Procrastinator.

Thanks to all for entering and Good Luck!!!


I am a VIP blogger partnered with Eastern North Carolina McDonald's.