I thought it would be fun to share my planning system with you.  In the planner community so many of us are using multiple planners to corral all of the aspects of our lives.  Different seasons of life call for different organizing and planning needs.
I've always known that I could be a multiple planner girl if need be.  Technically I am a dual planner girl and sometimes I think about adding on an additional planner.
For now that's just a thought.  But I use both of my planners regularly.
My planner style has evolved over the years.
*this post includes affiliate links for your shopping convenience, you can read more about affiliate links by reading my Disclosure*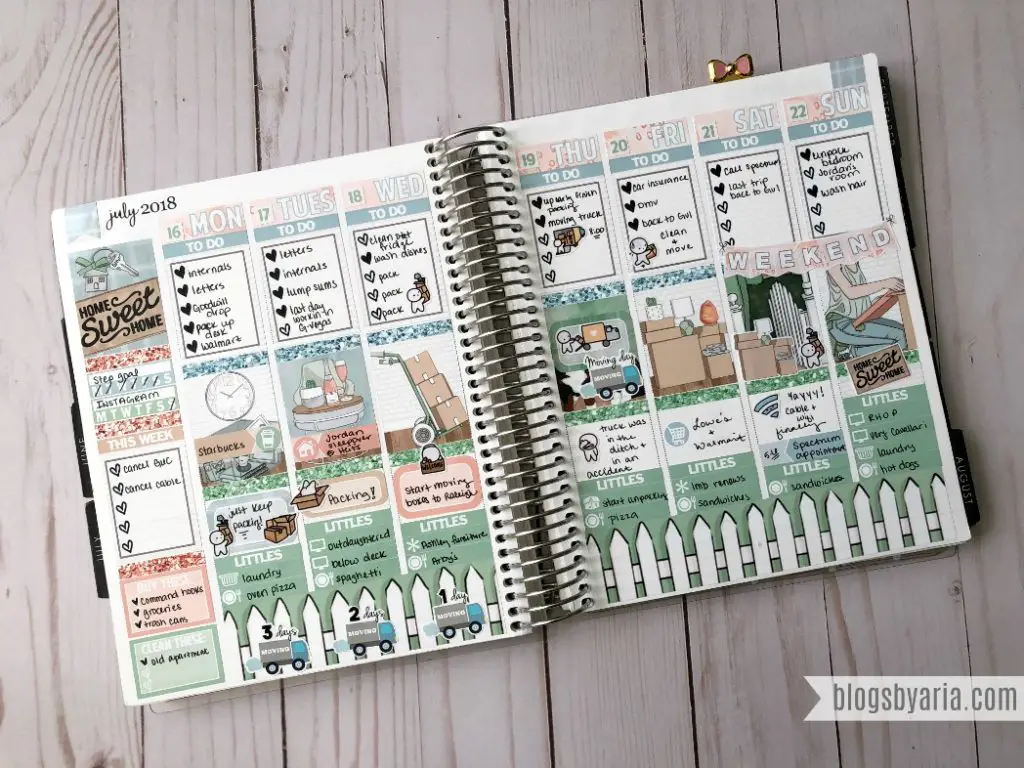 Summer Planner Spreads Round Up
My Erin Condren Vertical Life Planner is my everyday planner.  As you know, I use stickers in my Vertical Life Planner.  It's both functional and decorative and is something I really enjoy.
Erin Condren Horizontal Life Planner
The Erin Condren Horizontal Life Planner is my blog planner.  I thought about using stickers in this planner from time to time but so far it's mostly good old fashioned pen.
I've shared before how I've used the Deluxe Monthly Planner as my blog planner prior to getting the horizontal Life Planner.  I may do a comparison post in the future.
For now these are my two Life Planners, literally.  They are what I use to plan out my life.
HOW I USE MY LIFE PLANNERS
On Sundays I typically plan out my week in my primary planner.  I say Sundays but sometimes I'll do it Friday night or sometime over the weekend. I like to have an idea of what my week will look like and what is coming up for my family.
I usually tote a planner with me to work, and it just varies between my primary planner and my blog planner which one goes with me.  Then in the mornings I work in my planner (especially during the school year) planning out my day and filling in the previous day. If I can't do it in the morning I do have some planning time before I go to bed.
I plan out my blog planner week typically over the weekend too.  I just have one good long planner session usually while I'm watching The Office reruns or YouTube.  I write out things to do for the week for the blog or for social media, all kinds of things.  And then I reference it daily.  I tell you, I am loving this planner so much, I'm so glad I finally got it!
ADDING MORE PLANNERS TO MY PLANNING SYSTEM?
I'll be honest, sometimes I like the idea of adding in an additional planner.  I know I don't need another planner but it doesn't mean I don't want one.  Following all kinds of planner girls on Instagram and YouTube doesn't help right?  But it's inspiring and how I find out about a lot of new products.
A year or so ago I think I mentioned how I liked the idea of a Kikki-K ring bound planner.  I do want one but I don't currently have a use for it.  I'd like to have it in the B6 size.  I watch a lot of people who plan in the B6 format but they do it in a Traveler's Notebook.  That's not my jam but a B6 rings planner would be awesome.  Again…I don't have a need for it right now.
Of course I am a fan of the Deluxe Monthly Planner and could use it for something other than blogging.  It would make a great family budget planner or homemaking planner.  Endless possibilities honestly.
Want to see more planner goodies?  Check out my planner girl gift guide here.
Erin Condren Petite Planner Folio planning system
What I've really been debating, is the Petite Planner Folio planning system from Erin Condren.  Which yes, has TN (Traveler's Notebook) vibes, but hey, what can I say, I'm a woman and I can change my mind. 😉
There's so many options of Petite Planners with Erin Condren including a budget planner, meal planner, daily planner and many more.  You can keep them separate and even pop them into your Life Planner folders.  I really like the daily Petite Planner option because you can create exactly what you want it to be.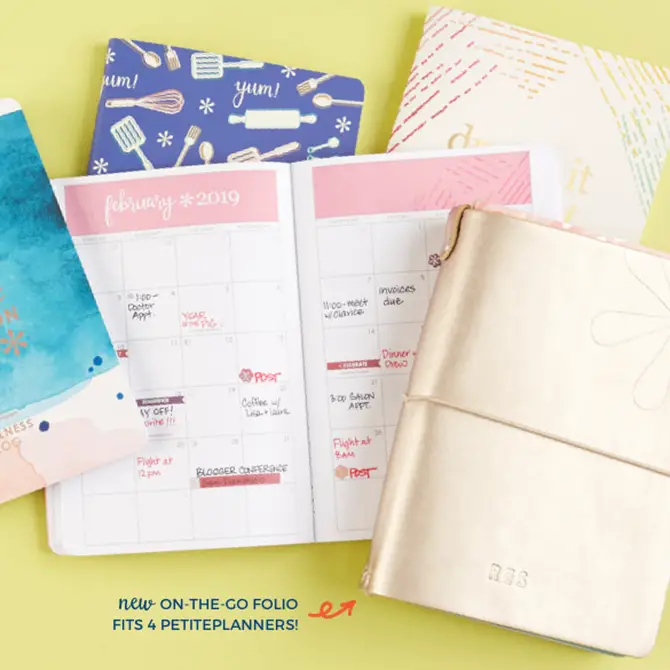 Or you can keep them banded in an On The Go Folio.  You can switch out the Petite Planners based on your needs which makes for a completely customizable planning system.
A lot of the planner girls I follow on Instagram who use the Petite Planner System take the On the Go Folio with them to work and use their Life Planner as their weekly planner.  The key to me is that this opens up a new world of options and that's a great thing.
I think for now I can do without an additional planner to add to my planning system.  I think…
FRIENDS & FAMILY SALE!!!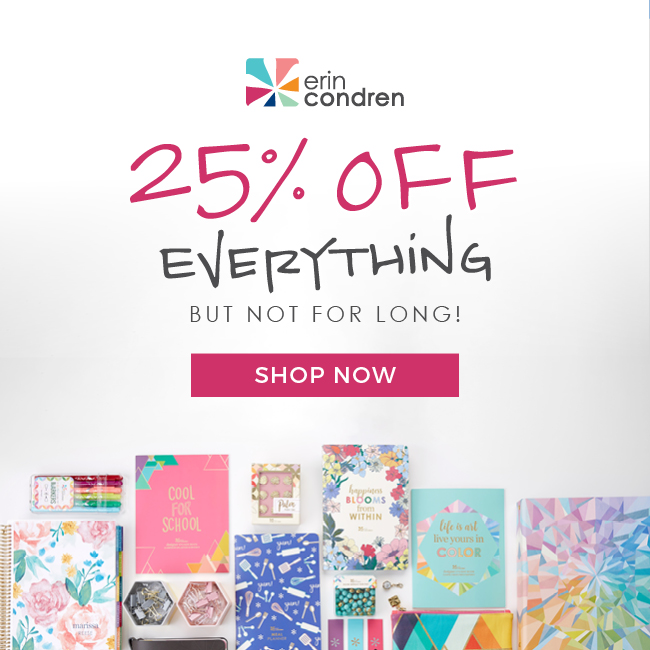 It's the Erin Condren Friends & Family Sale ya'll!! From today through 9/24/19 you can take 25% off your purchase!  Click on the banner or click here to take advantage of the Friends & Family sale and tell me what you got! 🙂
Enjoy the rest of your week my friends ♥