Summer is the perfect time to refresh your home decor and bring some coastal charm into your space. Whether you live near the coast or miles away, you can still create a modern coastal aesthetic in your home that will make you feel like you're living by the beach.
Modern coastal decor is all about bringing the calming and soothing elements of the ocean into your living space.
This decor style incorporates natural elements such as shells, sand, and sea-inspired colors to create a serene and relaxing atmosphere. Here are some modern coastal home decorating ideas for a fresh summer look.
*this post includes affiliate links for your shopping convenience, you can read more about affiliate links by reading my Disclosure*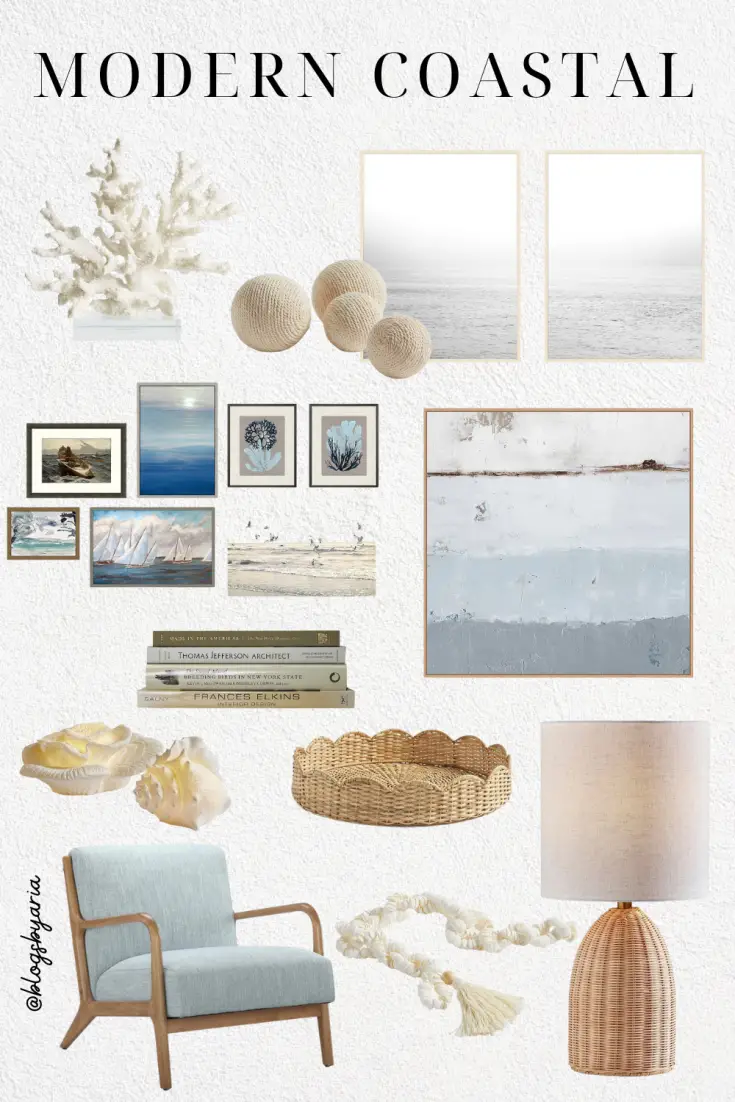 branching coral • rope decorative spheres • coastal calm wall art • classic coastal gallery wall • out to sea framed canvas art • colorstak book set • lit coastal objects • handwoven scalloped tray • ronaldo upholstered lounge chair • twisted shell rope • braxton rattan table lamp

EMBRACE NATURAL MATERIALS
Natural materials such as wicker, rattan, and bamboo are perfect for a coastal-inspired home. These materials add texture and depth to your space and give it a warm and welcoming vibe.
You can incorporate these materials into your furniture, light fixtures, and even your decor pieces.  Use wicker chairs, rattan baskets, and jute rugs to create a relaxed, coastal feel in your space.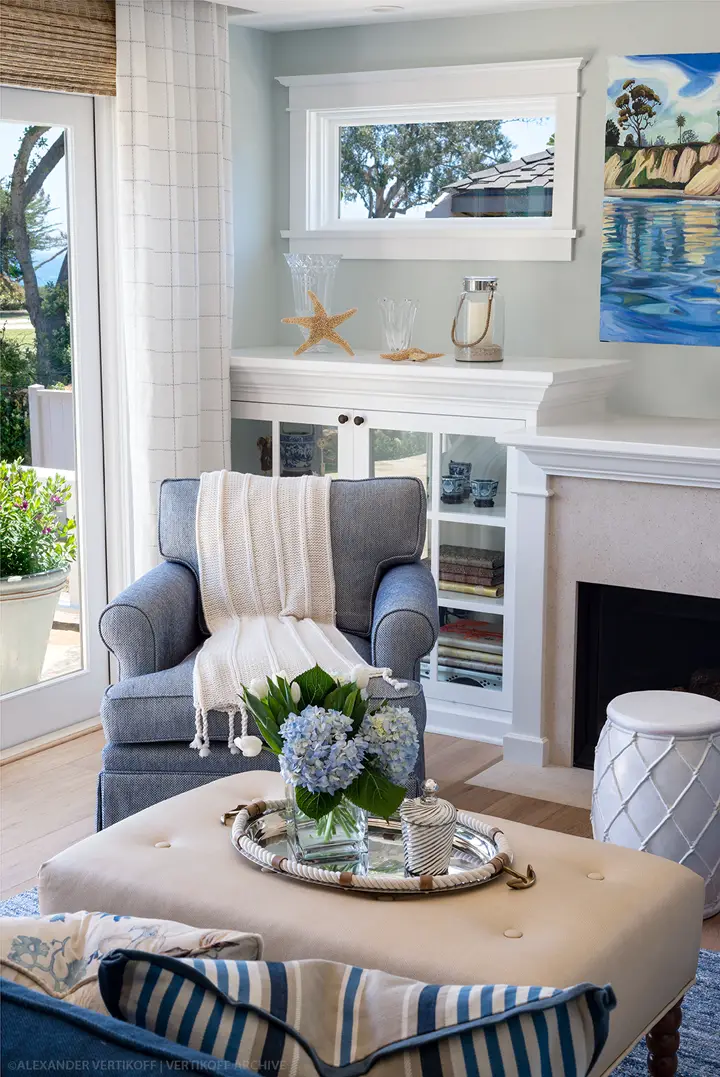 THINK LIGHT AND AIRY
When it comes to modern coastal decorating light and airy colors are key. Think of soft blues, greens, and beige to create a relaxing and inviting atmosphere. These colors can be used on your walls, furniture, and decor items.
You can add pops of brighter colors like coral or turquoise for a playful touch.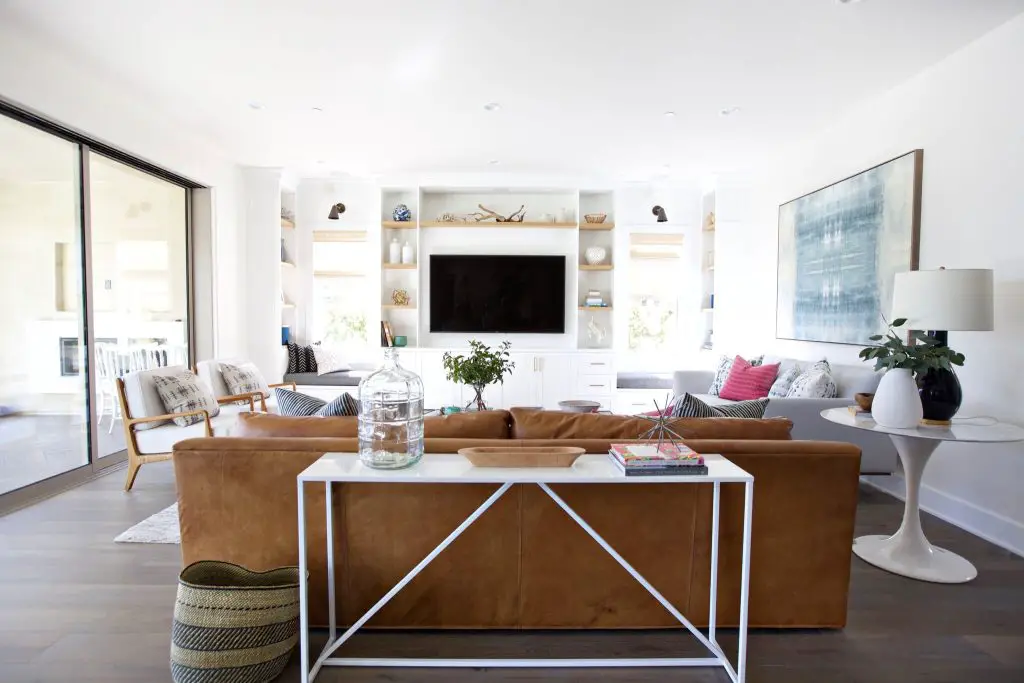 PLAY WITH TEXTURES
Textures can add a lot of interest to a coastal-inspired home. Mixing materials like jute, linen, and cotton can create a relaxed and comfortable space. You can also use textured pillows, throws, and rugs to add depth and warmth to your space.
These textures will also help to keep your space cool during the summer months.
ACCESSORIZE WITH COASTAL DECOR
Accessories are a great way to bring the coastal vibe into your home. Consider adding some coastal-inspired decor pieces like seashells, driftwood, or coral.  To stick to modern coastal, use them sparingly, and in unexpected ways.
For example, you can use a rope as a tieback for your curtains or create a statement piece by framing a collection of shells in a shadow box.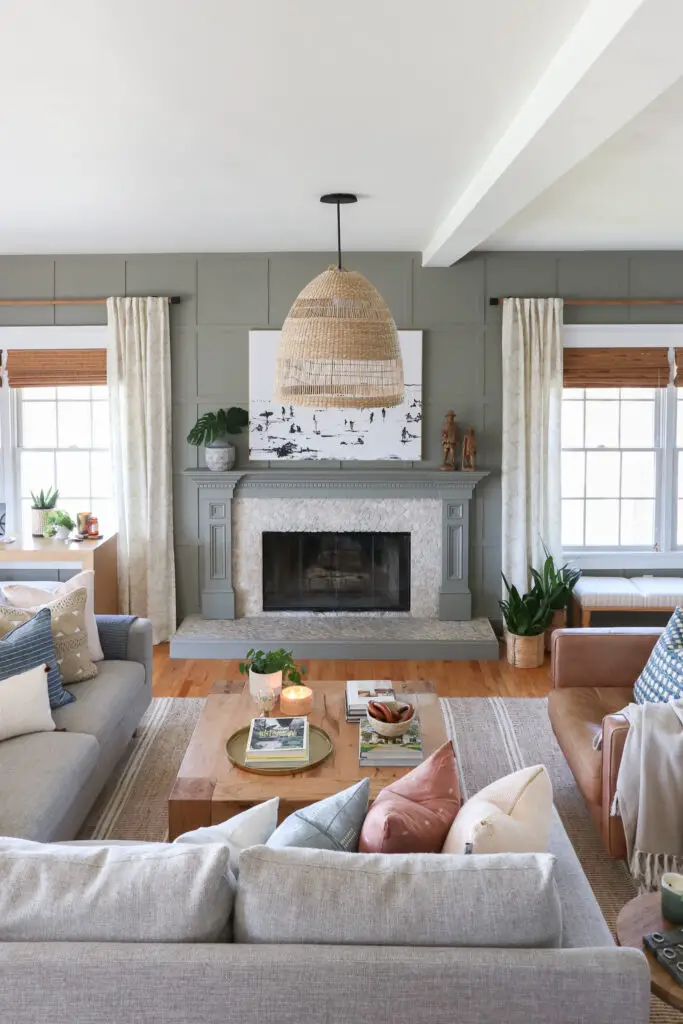 You can also use nautical-themed artwork or throw pillows with soft hues to add to the coastal feel.  Bring the beach to your walls by incorporating seaside art in your home.
Look for prints or paintings of seascapes, beach landscapes, or sea creatures. You can also display a collection of beach-inspired photographs in a gallery wall for a personalized touch.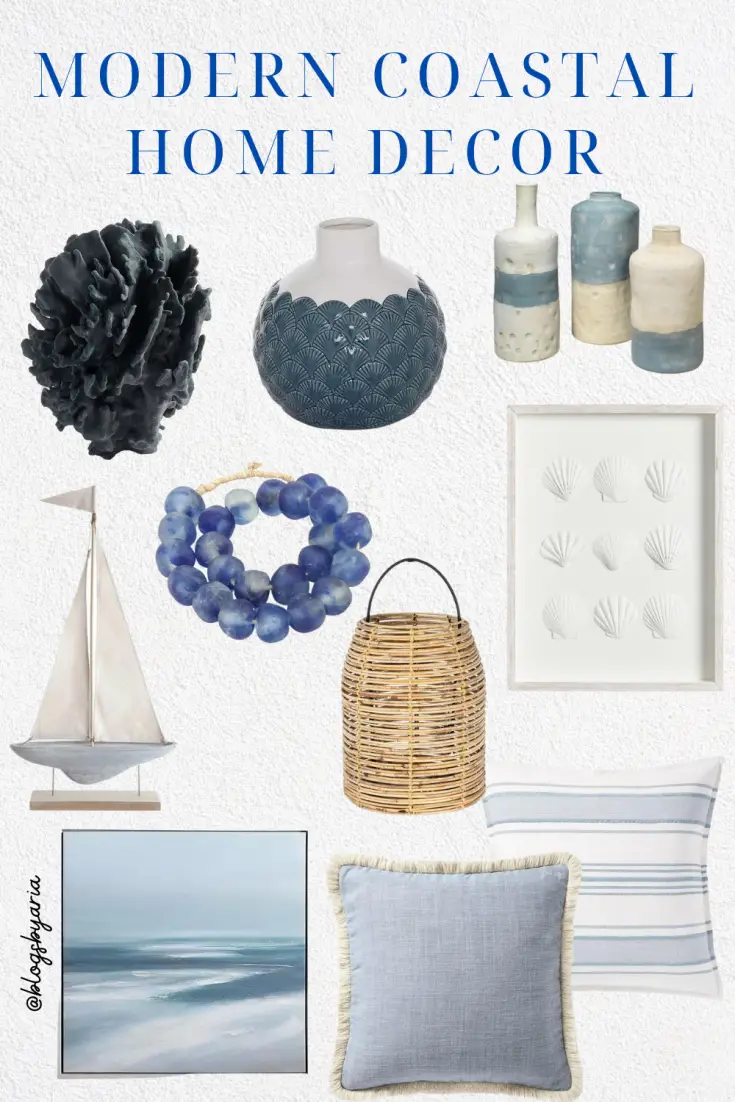 faux coral decorative object • white and blue coastal ceramic vase • buoy vessels • set sail sculpture • vintage sea glass beads • bamboo hurricane • coastal resin shadowbox • abstract ocean framed canvas • bowden pillow • milos pillow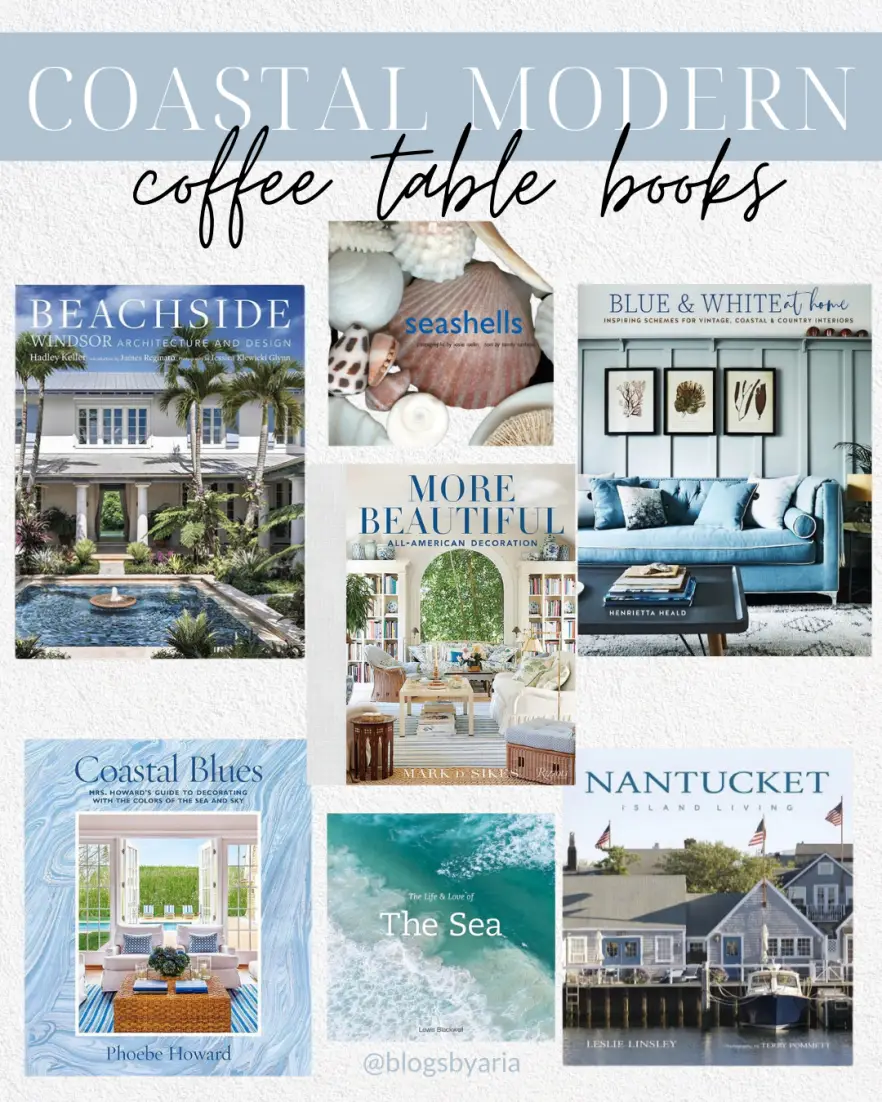 Beachside • Seashells • Blue & White at Home • More Beautiful • Coastal Blues • The Sea • Nantucket Island Living

Modern coastal decorating is all about creating a relaxed, beachy vibe in your home. By incorporating a coastal color palette, natural materials, nautical elements, seaside art, and light and airy textures, you can bring the beach to your home this summer.
So let the waves roll in, the sun shine bright, and the coastal breeze blow through your windows with these modern coastal decorating ideas.
I hope you got some great inspiration and modern coastal home decorating ideas today!
If you're looking for more beautiful spaces and home decorating ideas, here are a few of my favorites from the blog:
If you'd like to get even more home decor, fashion finds, sales and all things random be sure to follow me here: