Happy Monday friends!  I know there were crickets on the blog in the last couple of weeks.  I had some health issues two weeks ago that popped up and after fighting them off aggressively, I spent the rest of the week resting when I wasn't at work.  Last week was my and my son's birthday so it's been a lot going on around here.  But I'm back to share a post with you today.
My blog follows the flow of where I'm at in my life so I'm sorry if it's a bit planner heavy right now, things will take a turn eventually 🙂
*this post may include affiliate links, you can read more about that by reading my Disclosure post*
I'll be ordering my 2018 Life Planner soon and I know exactly how I'm going to get that.  So that's not the issue.  Where I am having a dilemma is with my choice of blog planner.  Now I currently use the monthly deluxe blog planner and I do like it.  But there's a few other options that I've been debating between.
Get $10 off your Erin Condren Life Planner here!
Why the need for a blog planner?
Well, honestly I don't need a blog planner.  But I do like to have one outside of my personal planner.  In my blog planner I keep track (or try to when I'm on top of things) of posts I've posted, a blog schedule, goals and stats.  I use my Life Planner for everything else going on from week to week, like bills, work tasks, appointments, school things for the kids and lots more.  So in a perfect world (the world where I don't work full time outside the home and my blog is my full time job) I would just use the one Life Planner to cover all bases.  There would be some areas I'd have to figure out a bit differently when it comes to that but I'll cross that bridge when I get there.
Let's look at what I'm thinking of for choices.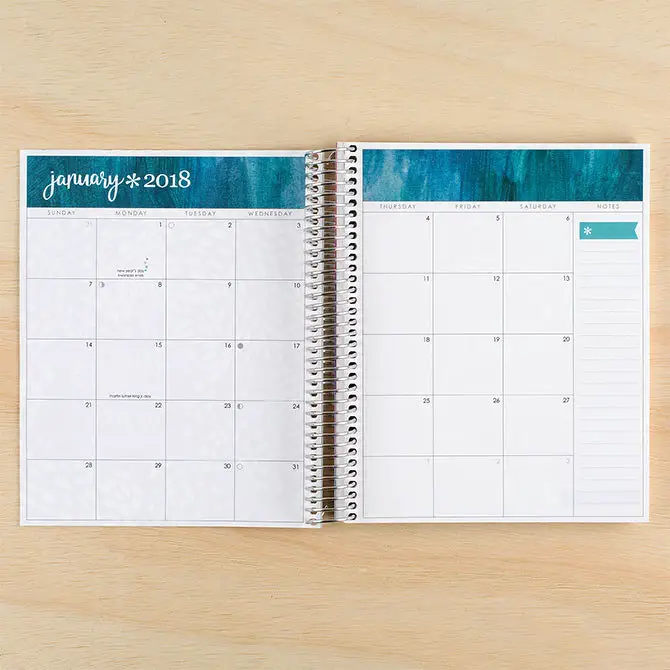 This is the planner I currently use for my blog and like I've stated I do like this planner.  But I don't gravitate towards it that often. (could totally be a personal problem not the planners problem)  Maybe because it is coil bound like my Life Planner I don't have the opportunity to carry it around with me.  When I do sit down to blog, I am typically not pulling out the planner.  Whereas my Life Planner is always within arm's reach.  It's like my phone.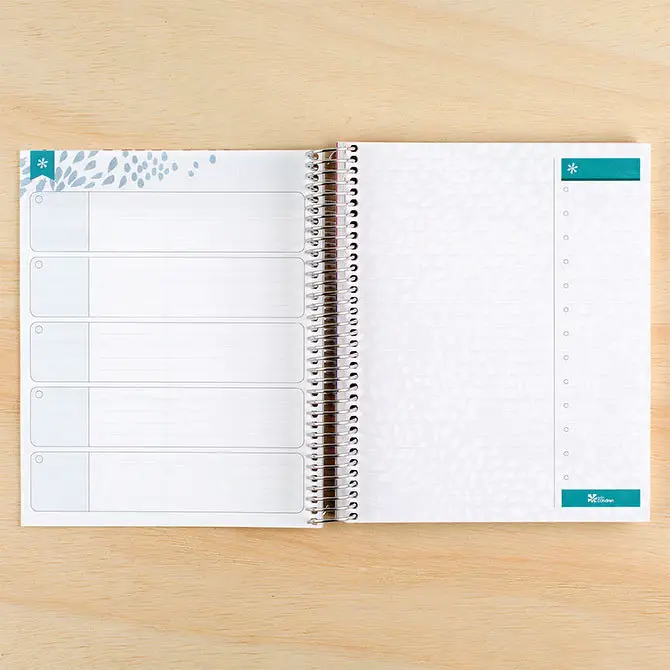 What I love about this planner is the space to write.  It's not cramped which is great and the monthly layout is the same as the Life Planner so I'm used to it.  It has a good amount of notes pages in the back but I don't use them all.  Or at least I haven't yet.  I like the productivity pages behind each month and I have become accustomed to using them.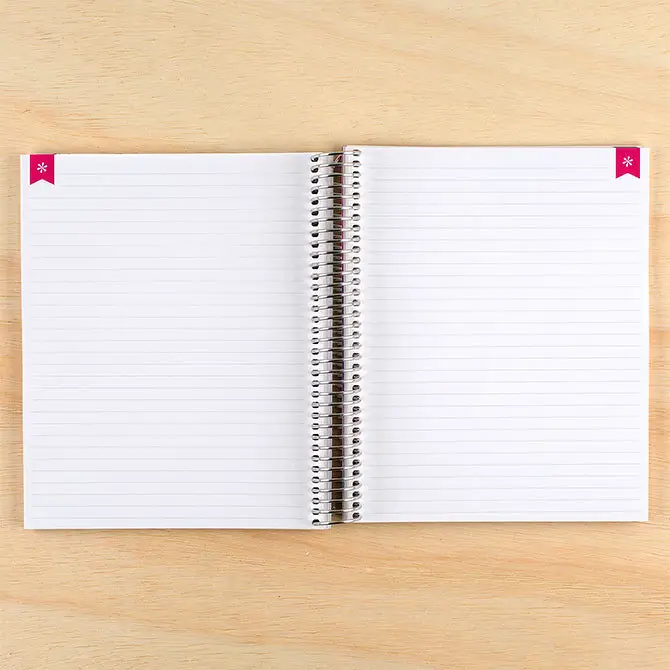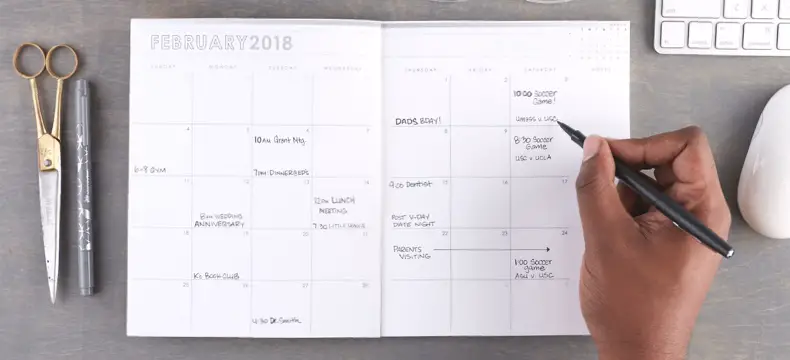 This is similar to the monthly deluxe planner except it's not ring bound and it's not thick.  What draws me to this option is that it seems like I can keep it with my life planner.  The pages between the monthly layouts are a tad different but I think I can get used to that.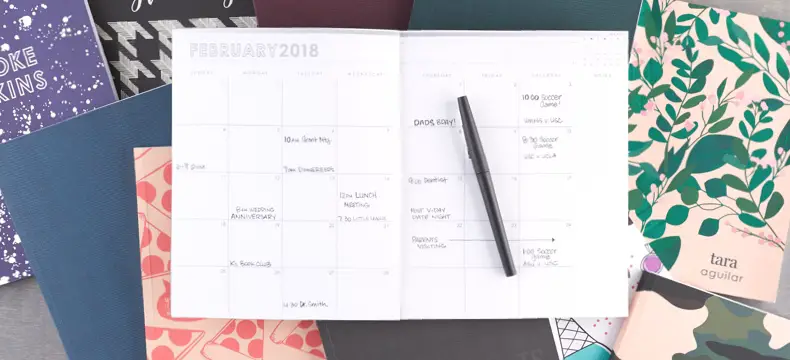 I'm drawn to this planner because I think it will be easy to use and portable.  I think, although I've never been great with dimensions, that it will be able to fit in or with my Life Planner.
Definitely smaller than the Life Planner (at least the one I'm referring to is) the hardbound Life Planner in horizontal is something I'm also debating.  I like that it's small and portable.  And I would get a weekly layout.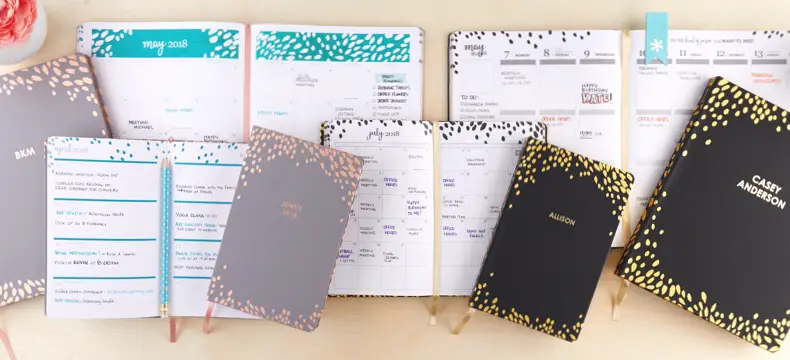 I'm not a fan of the monthly layout here, it's so small.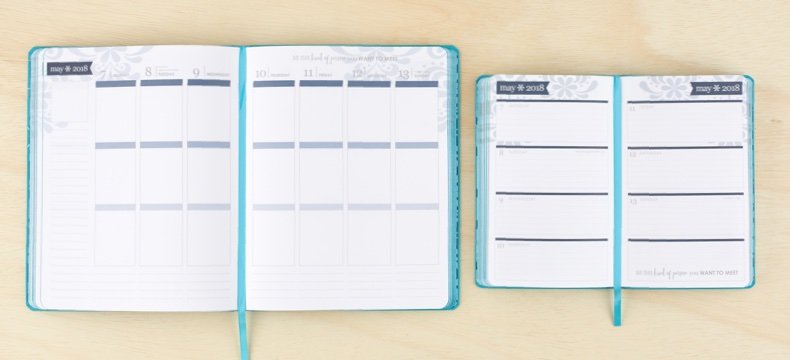 So I think maybe I should just take this off the list and not mull over it.
I also know that there are plenty of online options and apps for blog planning.  But just like I like having a physical planner I feel the same about my blog planner.  I always have lists running on paper and in my notes app but that's not even something always going to be in my planner.  I have an obsession with lists and sticky notes 🙂  If you have any thoughts to add to my decision making process leave me a comment below and share with me.  I'll be sure to come back and share which planner I went with!  I'll be ordering it in the coming weeks along with my 2018 Life Planner (I'm so excited!!).  I can't wait to get my hands on both of my new planners. 🙂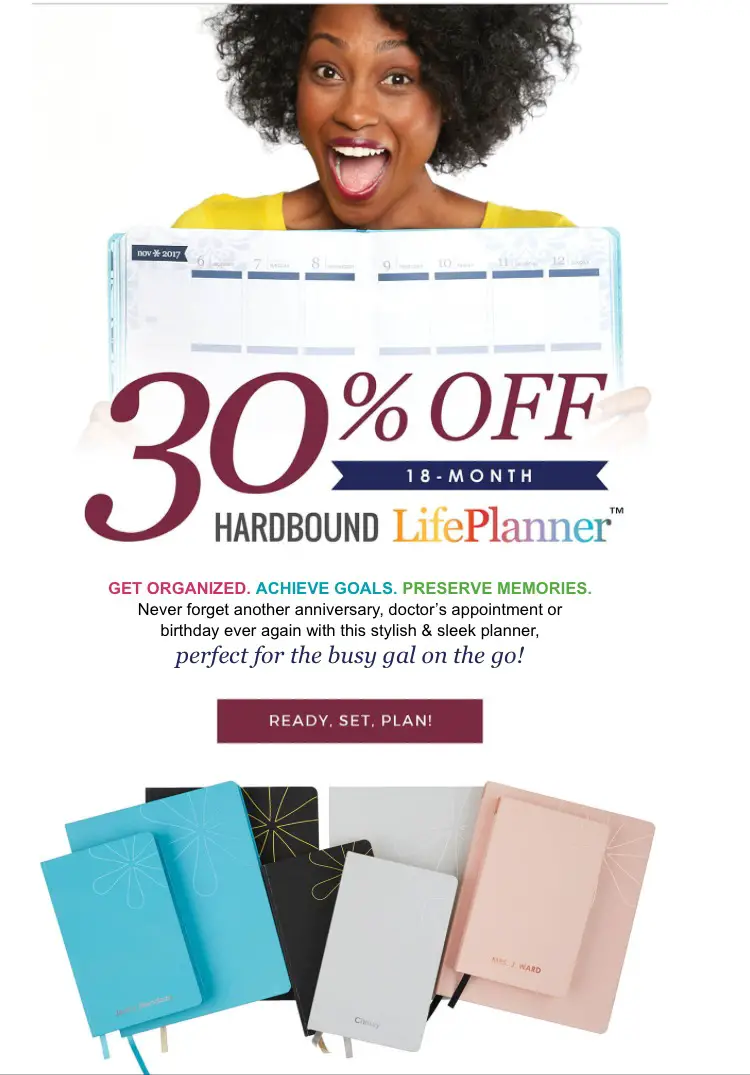 *all of the images in today's post are from Erin Condren*
Get $10 off your Erin Condren Life Planner here!