Happy weekend!!  After reviewing my top posts of 2022 I realized some of my most popular posts are my Weekend Watchlists.  So I'm going to give the people what they want!  If you're new around here, the weekend watchlist is where I round up a few of my favorite spaces I've come across recently.
I'm not going to promise I can make this a weekly thing because it's just me over here running this ship.  But I will aim for it at least monthly!
If  you're looking for kitchen design inspo, living room, bathroom inspiration and more, keep reading to see my favorite spaces of the week!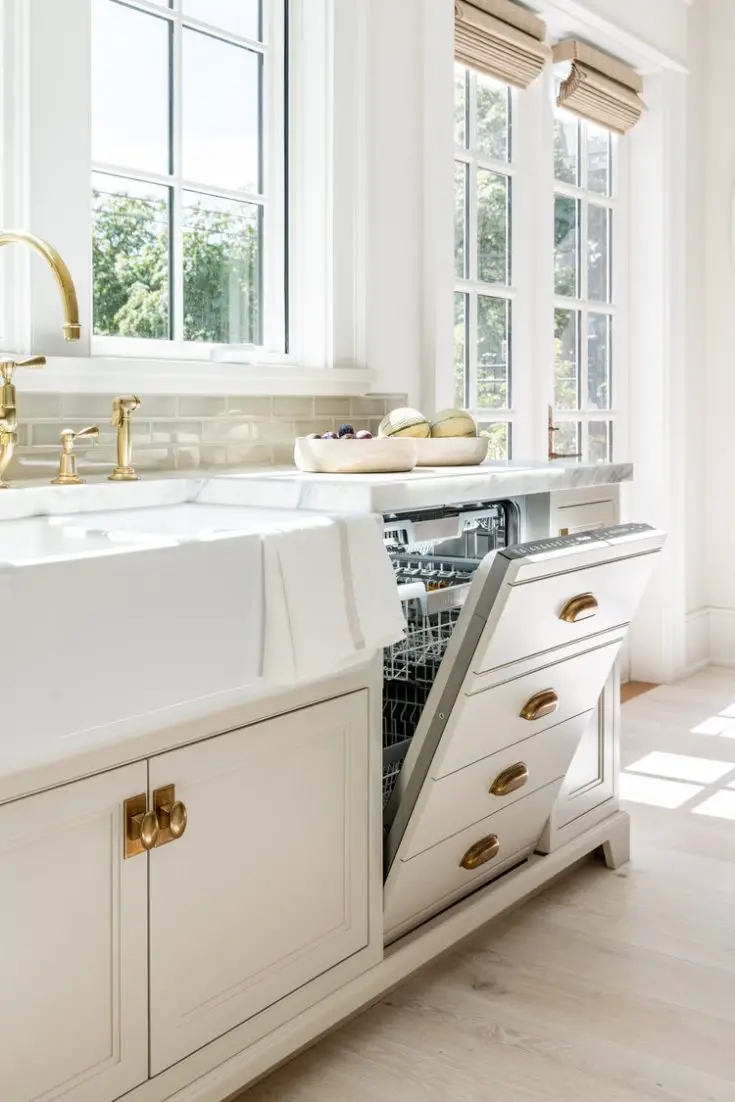 I don't always like covered appliances, but I do like how this dishwasher looks like a set of drawers which is a unique touch.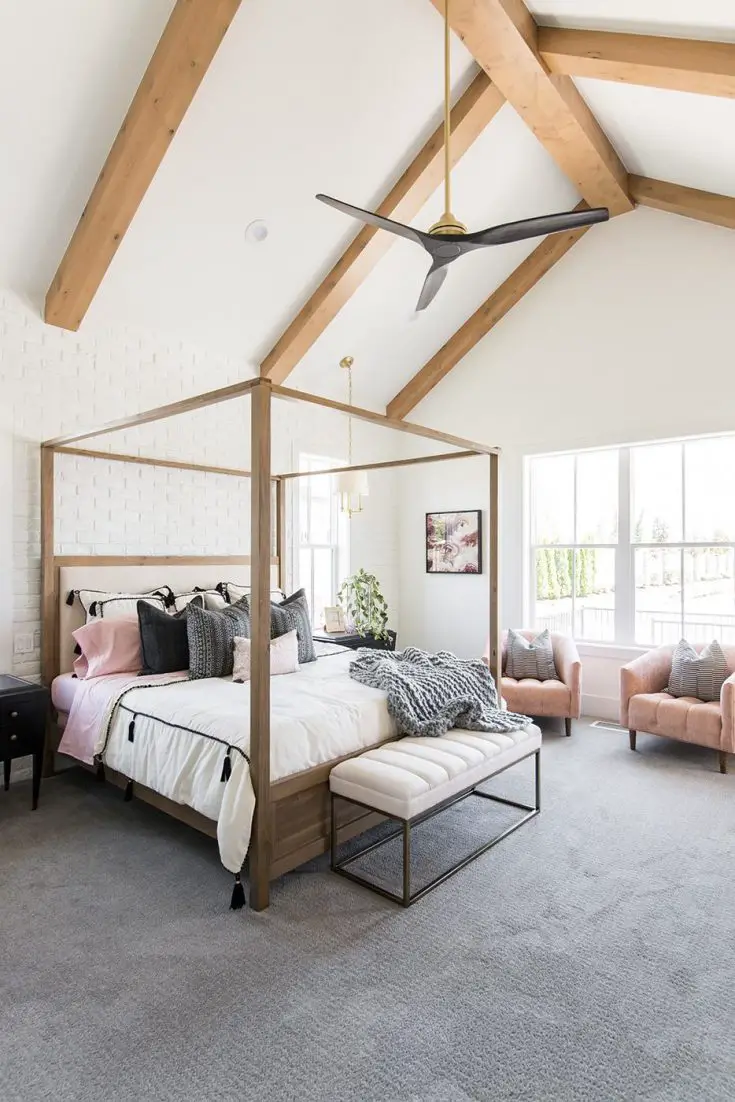 The perfect way to kind of ground a large bedroom like this where there are vaulted ceilings is to use a canopy bed.  Visually it just makes the room not feel too large by cutting into that open space.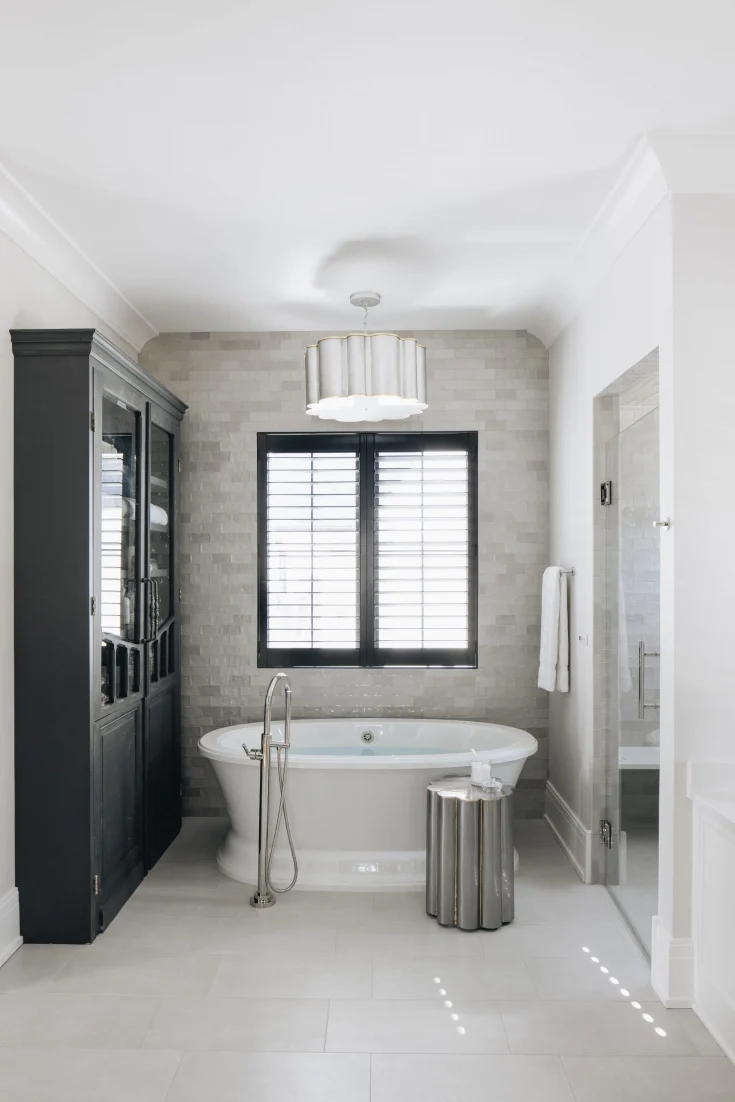 Having built in storage in the bathroom right next to the bathtub is quite convenient.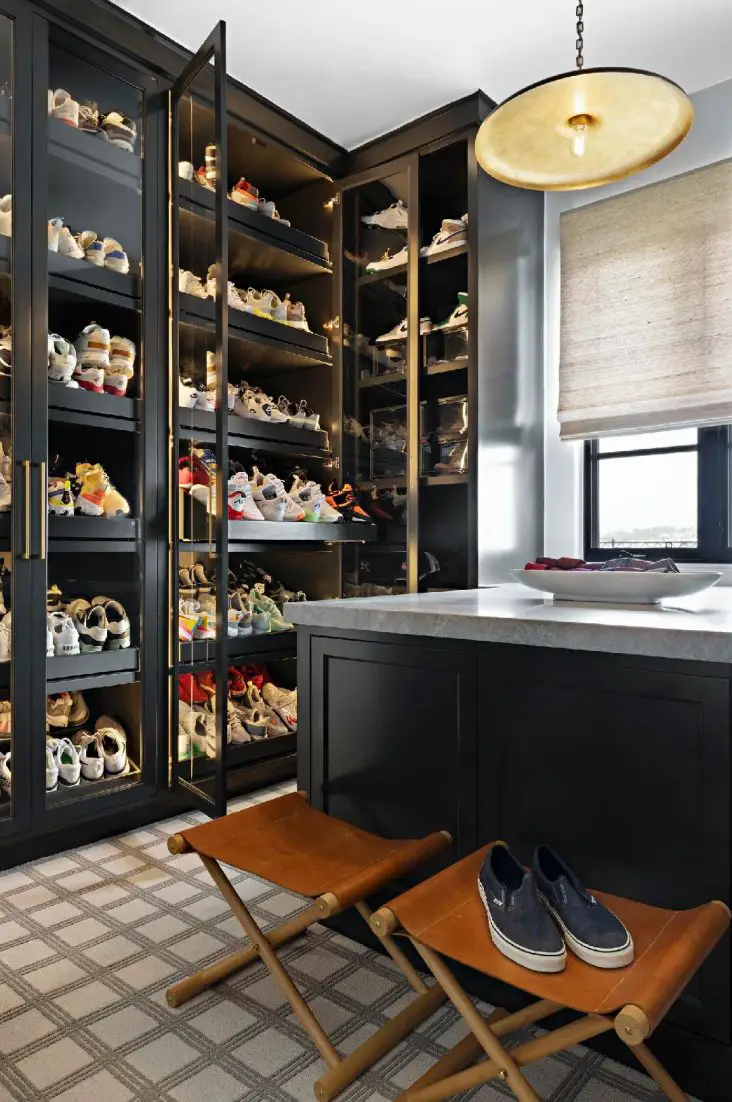 A sneakerhead's dream closet for sure!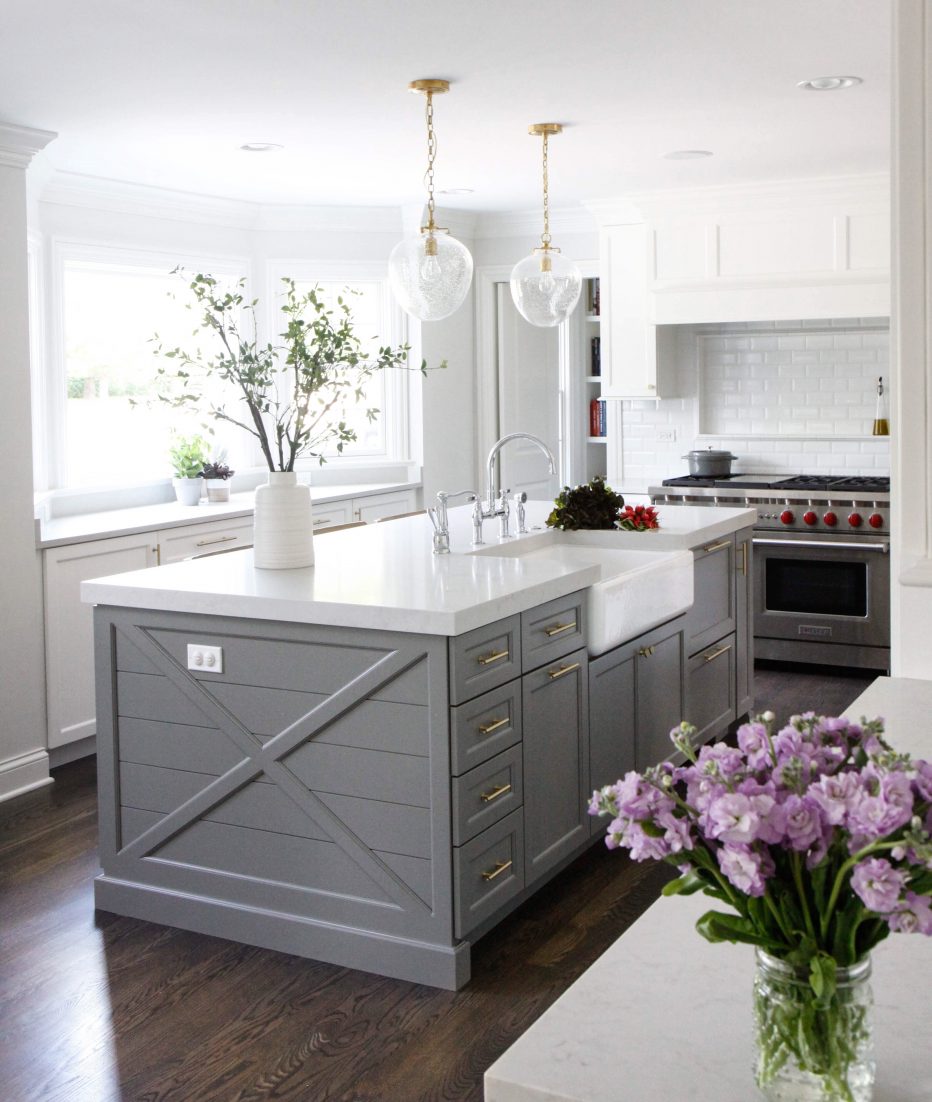 This modern farmhouse kitchen is a stunner!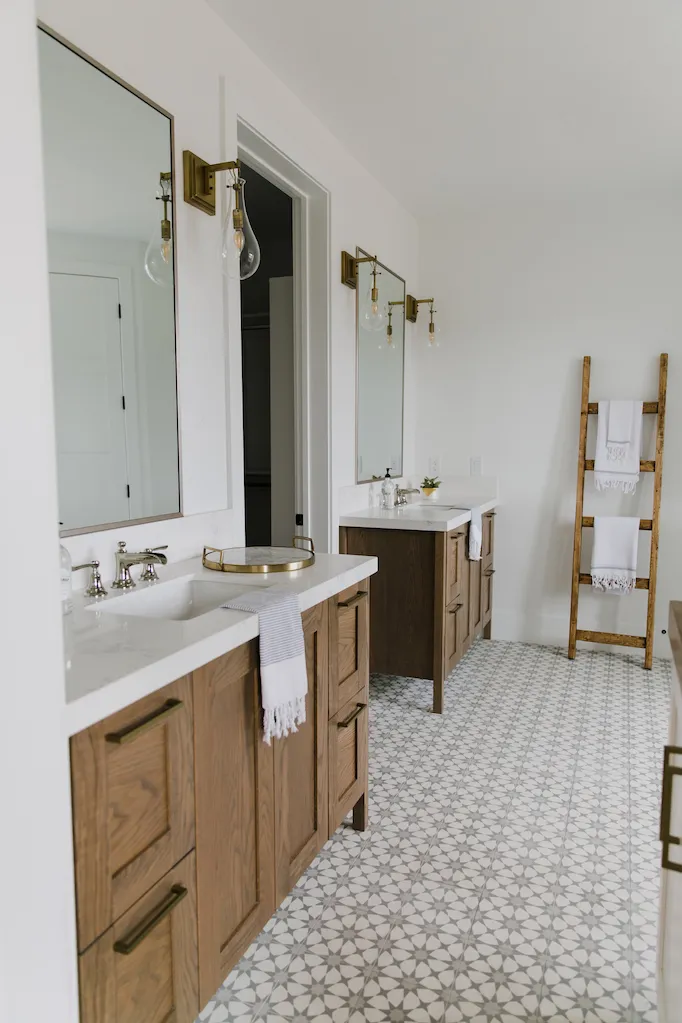 Clean lines and a mixture of pattern and texture really make this bathroom stand out for me.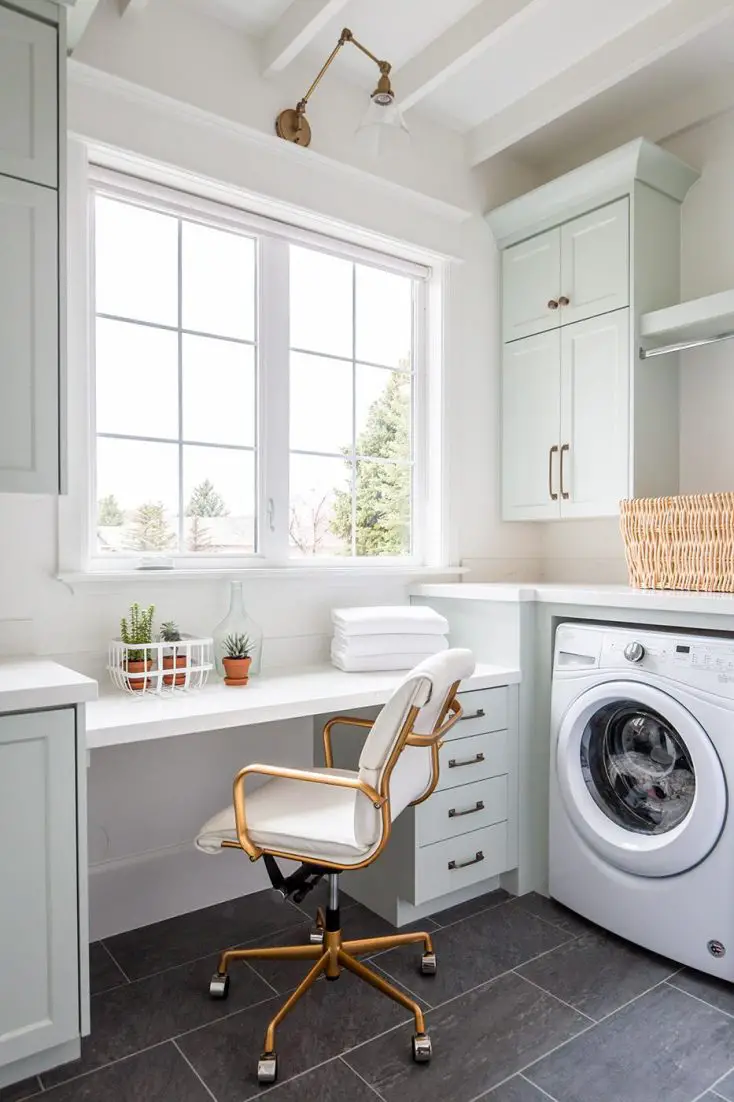 I like the desk in the laundry room.  It can be used for work or for folding.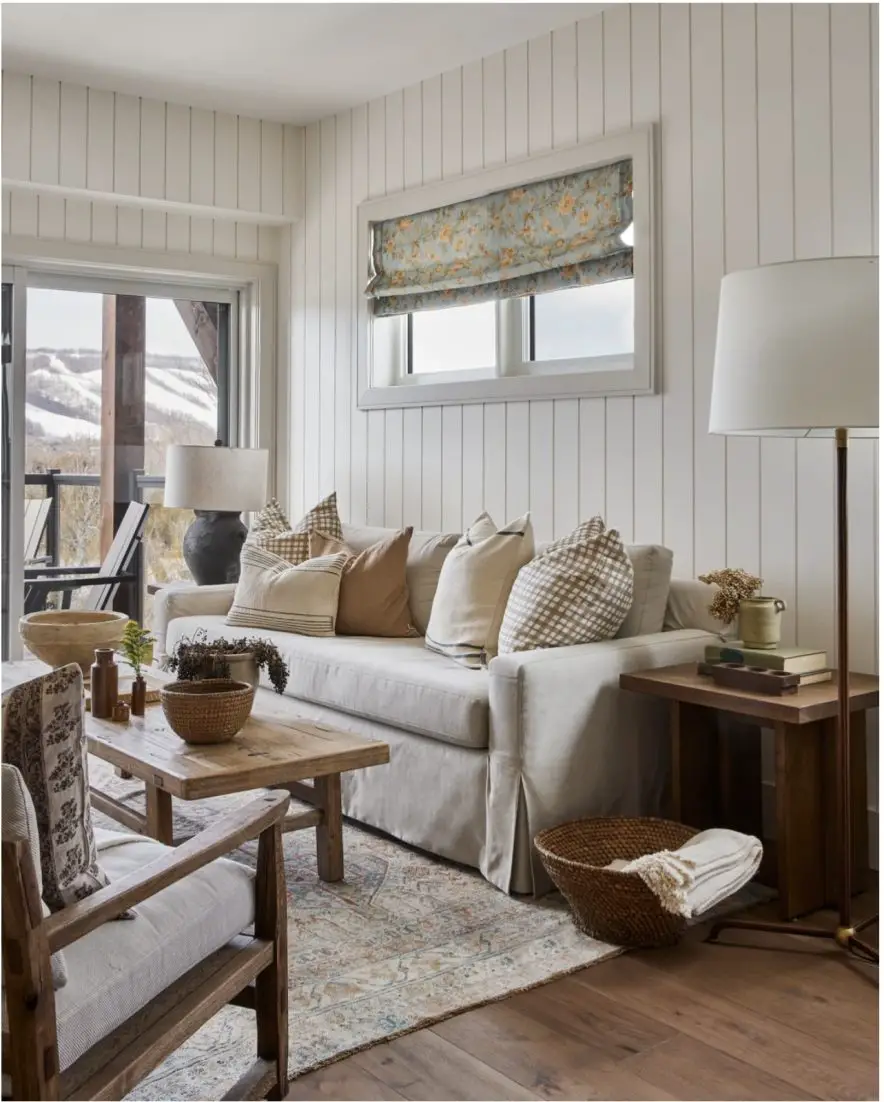 Anytime I find living rooms decorated with an assortment of pillows I get so much inspiration from it.  I struggle with pairing pillows so I'll take all the design help I can get!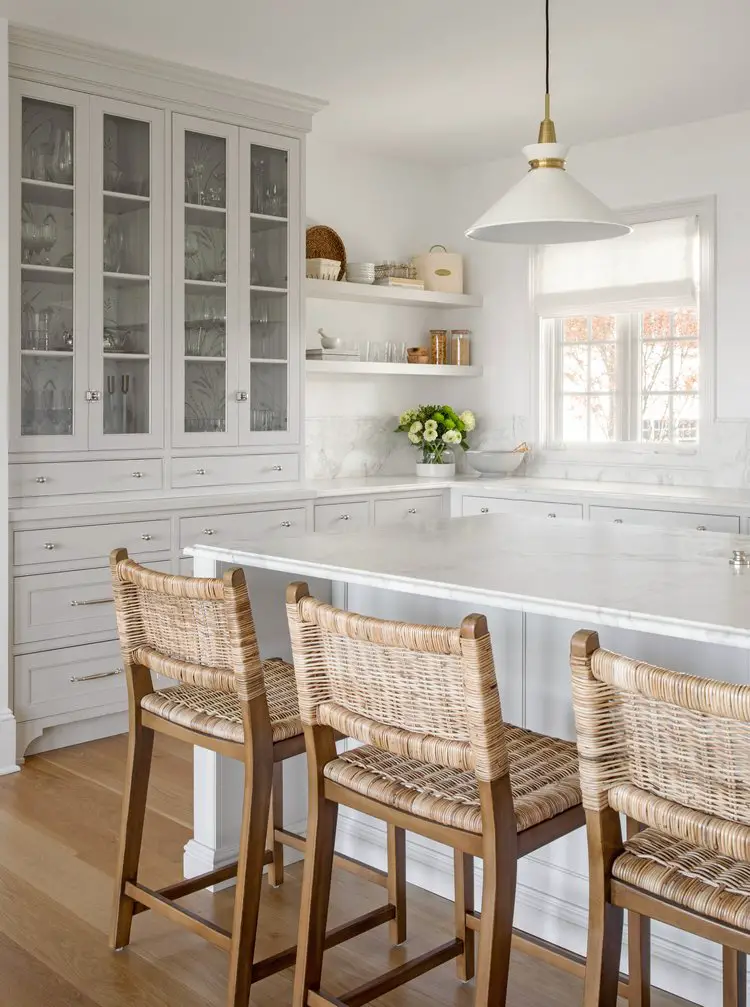 I love the built in china hutch to house and display glassware as well as the open shelving.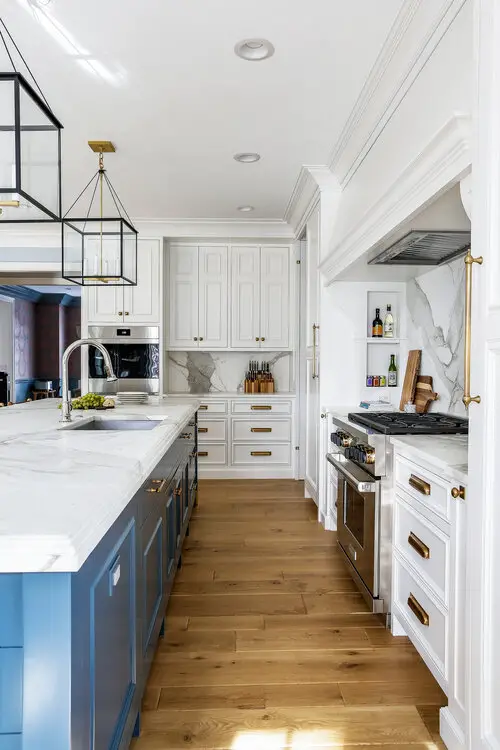 I love this blue island!  And you can see the details on the edge of the countertops.
Hopefully you got a lot of great design and decorating ideas with today's weekend watchlist post.  I'm excited to share more with you soon!
If you're looking for more beautiful spaces and home decorating ideas, here are a few of my favorites from the blog:
If you'd like to get even more home decor inspiration and finds and all things random, be sure to follow me here: