*this post may include affiliate links, you can read more about that by reading my Disclosure post*
I am beyond over the moon excited right now!!!  I recently ordered my very first Erin Condren life planner and it came this weekend!  I had never heard of an Erin Condren anything about a month or so ago.  I had watched a YouTube video of one of my old time faves Dulce Candy and she showed her Erin Condren life planner and I was instantly hooked.  In high school and college I was always best with my student planner and as I got out of school I just never could find a planner that worked as well as my student planners did.  I have tried to use my phone and it's great for so many things but not for the way I like to keep organized.  These are definitely worth the price of $50 in my opinion.  But before I get too far ahead of myself, let me digress.  Let's unbox my very first Erin Condren Life Planner shall we?!
These are very personalized calendars/planners and even if they weren't I still love the message they give each time you open it.  When I watched the video on YouTube, the calendars were on sale for $30.  I went to the website and they had so many cute ones to choose from and personalizations available.  They were on sale because, of course, we're already at that point, more than a quarter into the year.  I didn't buy at that time and probably a couple of days later when I went back to the site, they were all out.  I was pretty bummed that I had missed out and would have to wait until later in the year to order my planner for 2016.  I decided to sign up for their newsletter so that I would be kept in the know.
The other day, I got an email that there were some "Ready to Ship" or pre-made life planners available for sale now for only $25.  So I checked it out.  I wanted to be sure I wasn't being short changed.  I jumped on the deal pretty much immediately!  Yes it's pre-made, but that's okay.  I wanted it that badly because I only see my year getting busier and I want to be able to stay on top of it all.  It came with a coupon code for a free cover personalization which I thought was cool.  I will be using that for sure.
Because of how fast the last offer went, I decided to do something for myself for once.  I had planned to use my Ibotta money for holiday shopping, and I still will; but with how much I've been earning, I decided to transfer the balance to my PayPal and order my life planner.  I'm so happy with the decision and it gives me even more reason to use my Ibotta app  to make money so that I can treat myself from time to time.  I deserve it : )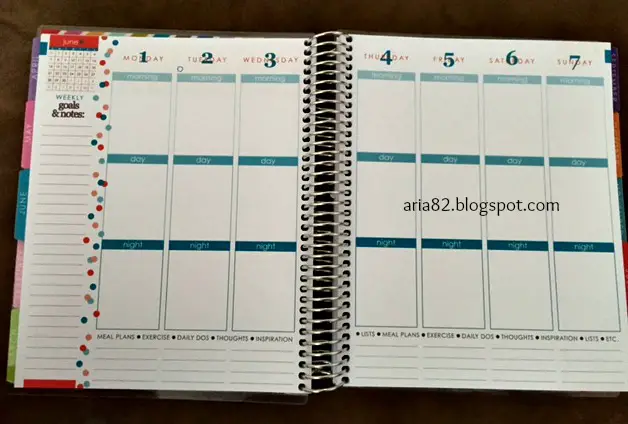 just a sneak peak at the typical layout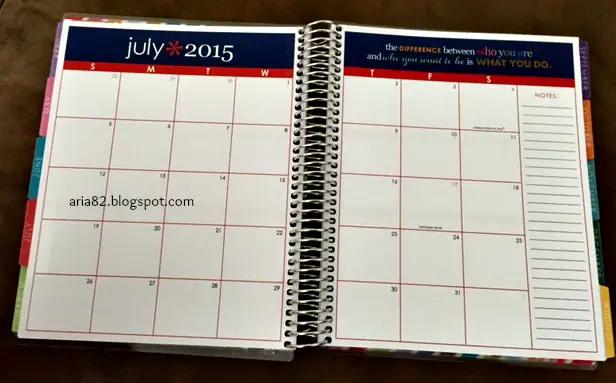 Here's a video from Erin Condren explaining the life planner.



To discover Erin Condren life planners and all of her goodies, click here to Get $10 off!!!
Right before I uploaded my post, Erin posted a detailed video about the 2016 life planner that launches on June 9th!!!
Now I must find me the perfect handbag to house my perfect life planner : )  I need a new bag regardless, and this is the perfect excuse!  I will probably do a post in a month or so, or when I'm ready to order my 2016 life planner, to show how I use my planner.  It's actually pretty crazy how I have seen people go all the way to the left in how they design their planner.  I am excited to get a few stickers from some shops on Etsy but that's where my creativity will stop : )