*this post may include affiliate links, you can read more about that by reading my Disclosure post*
About a month ago I shared that I was on the hunt for my new blog planner.  I pretty much had my mind made up that I would go with the Erin Condren Deluxe Monthly Planner that I used in 2017.  I liked how it worked for me (when I worked with it).  One day I was scrolling through Instagram and I saw a couple of planner girls showing their Erin Condren Monthly Planner.  I decided to be adventurous and I ordered the Erin Condren Monthly Planner.
Remember how I shared that I'm bad with dimensions?  Well yeah, for some reason I thought this would fit inside my Erin Condren Life Planner.  Which it doesn't.  But it's a good size and I think I can get used to it not having rings.  It does slip easily into my handbag. Let's take a look in the planner.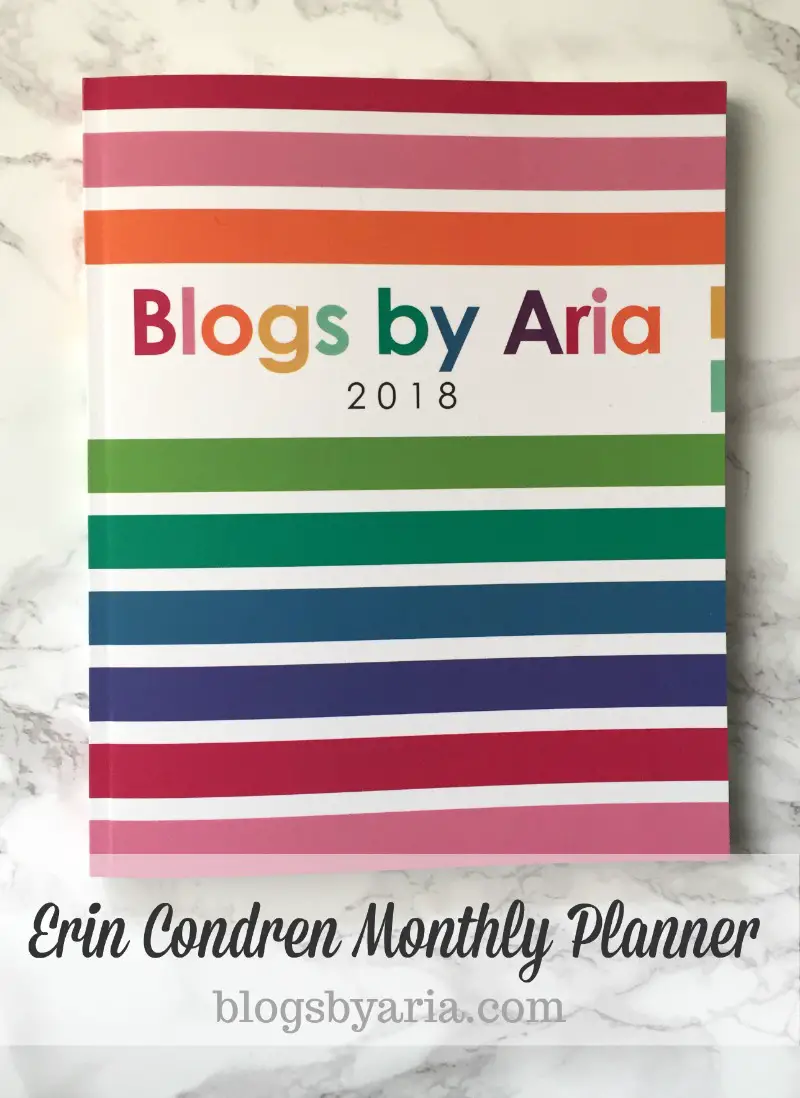 Before we can do that let me say that I absolutely love the cover!  I love the colors.
Like I shared in my post where I was debating which planner to get, I like the monthly view.  The boxes are large enough for me to write what I need to.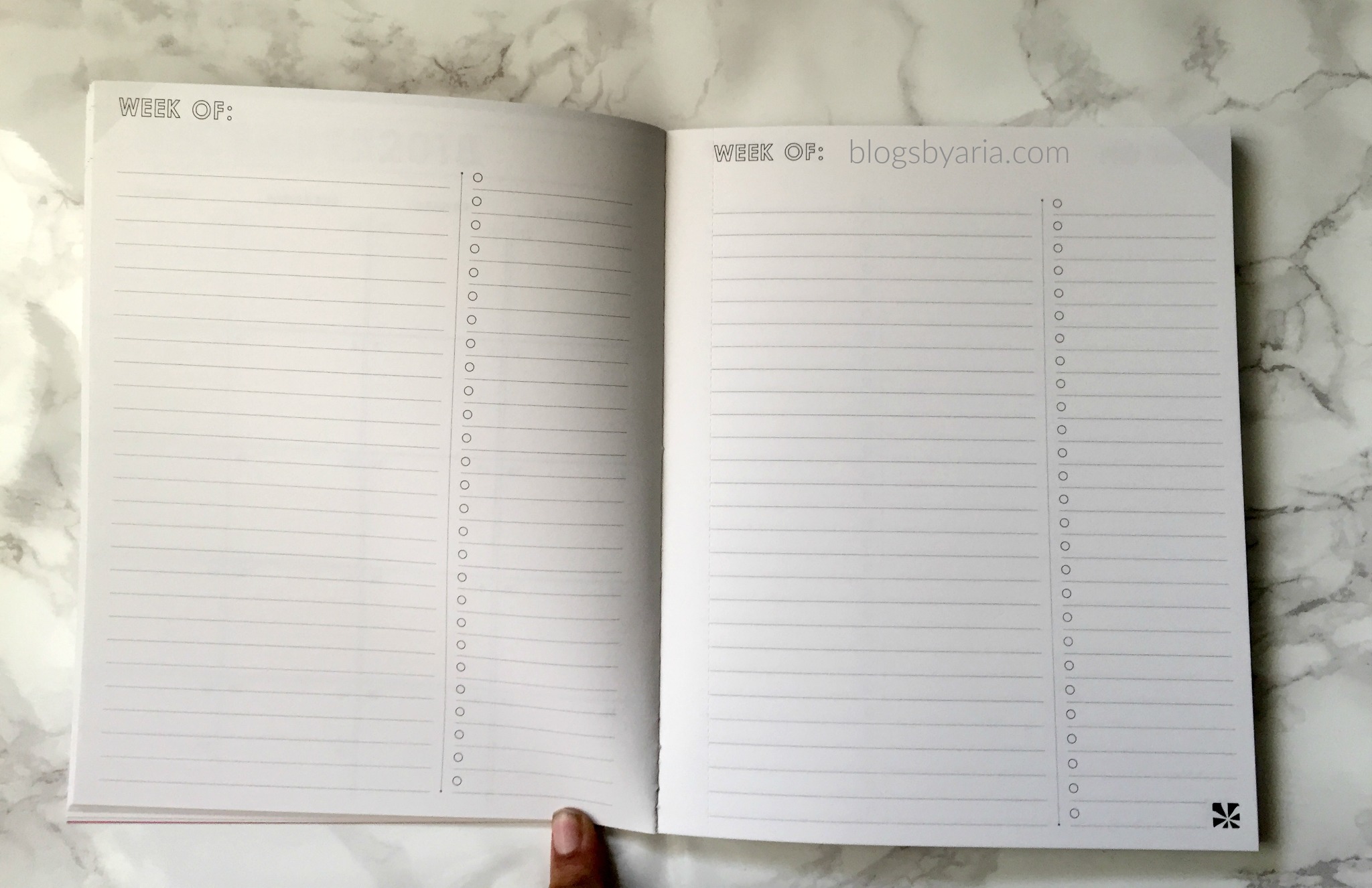 What I don't love is the way the notes pages are set up.  You can see how it's set up to make lists and it's taken me some time to figure out the best way to use this space.  Because these pages are after the full year of monthly pages, not immediately after January, if that makes sense.  I expected to have notes pages after each month instead of after December.
The good thing is that these pages are perforated so it's easy to take a page out if needed.  I use my notebook collection to brainstorm a lot of things for my blog, so I'm not sure how much I'll be using these pages in the planner.  I also am still using my previous blog planner, the Erin Condren Deluxe Monthly Planner, for the remainder of notes pages that I still have in it.
I've been using the Erin Condren Monthly Planner for a month now and I honestly go back and forth on whether to keep using it, or to buy the Deluxe Monthly Planner, or even to buy a mini horizontal Recollections planner.  The Recollections planner would be the cheaper route, but the cheapest route would be to stick with the planner I already have.  So that's what I've decided to do.  I'm going to keep at it with my Erin Condren Monthly Planner and make it work for me.
Get $10 off your Erin Condren Life Planner here!
Sometimes it can be hard to adapt to change.  I'm adapting with my Life Planner as well.  It's not always the easiest thing to do but it can be done.  I'm looking forward to growing into my blog planner throughout the year.  Until next time friends, I thank you for spending time with me today! 🙂