Friends today I'm sharing with you my Planner Boss Collective Sale haul.  I've mentioned before about the Planner Boss Collective (PBC) Sale before here and there, so when they had their most recent sale at the end of January I knew I had to grab some goodies.  Every time there's a PBC Sale I don't go crazy buying a bunch of things but this time there were some great discounts being offered by both shops I love and shops I wanted to try.  That's one of the reasons why I love the Planner Boss Collective Sale is it's a great way to try out shops that are new to me and do so at a discount.
If I had more to spend I would have shopped even more!  Of course right haha!  I didn't get to try every shop that I had planned to because I had to reign it in.  I do have other bills in my life unfortunately.  But I am really happy with what I did get.  So let's jump in with the goodies!  I've tried to not play with any of these stickers in my planner until I could get this post up 🙂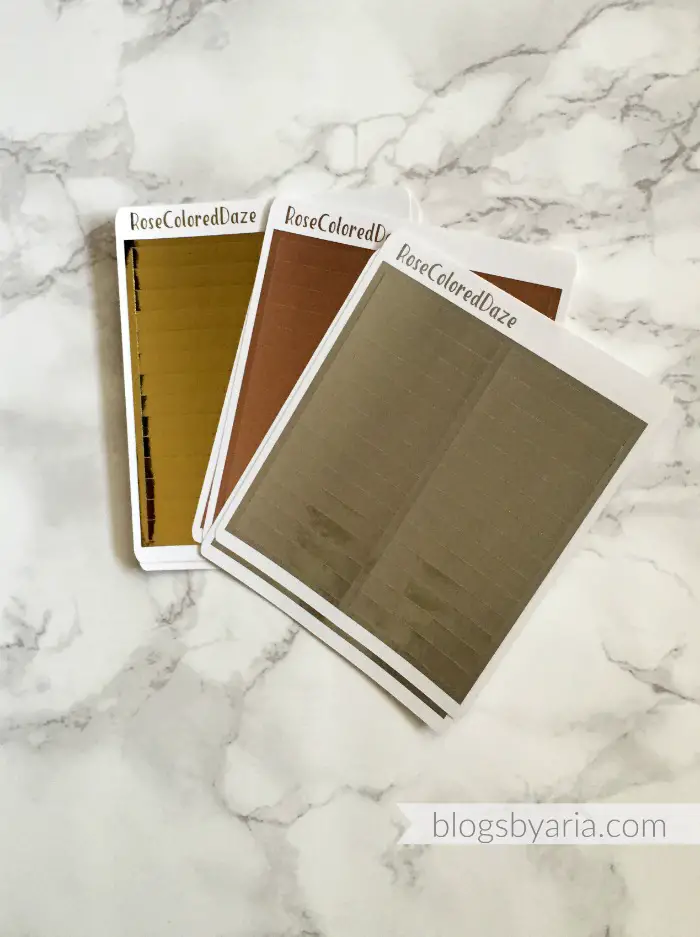 For some time now I've seen so many planner girls on YouTube and Instagram use all kinds of foiled stickers from Rose Colored Daze.  When I saw that she was part of the sale I knew I had to shop with her first.  I picked up a couple of sets of her foiled headers in gold, rose gold and silver.
I've been eyeing Hello Petite Paper for months and months.  What makes her shop so special is that she hand draws everything in her kits.  So you're not going to see her artwork/designs in other planner shops.  After I saw a few people share their planner spreads and plan with me's using her kits I was hooked.  The problem was that she's in Portugal.  I've even had items  from Hello Petite Paper in my cart in the past and then realized that she's so far away so I didn't buy from her.  Since she was featured in the Planner Boss Collective Sale I decided to pull the trigger and order from her.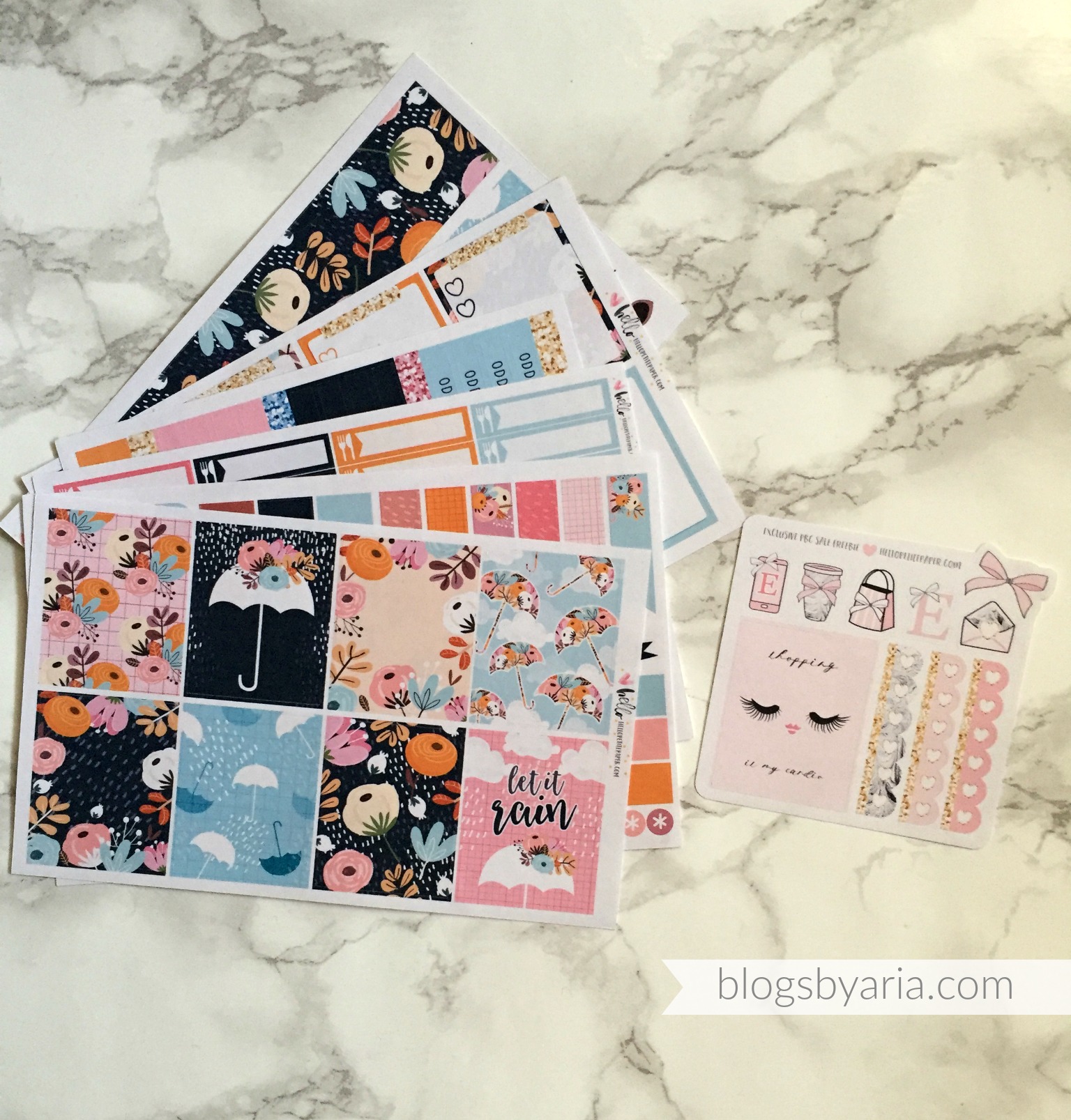 The kit I was drawn to the most was this Rainy Days planner sticker kit.  It's so pretty and unique.  This kit is on matte sticker paper and I usually will purchase matte versus glossy when it's my first purchase from a shop.  This matte paper is a lot lighter in weight than most matte paper so I'm not sure yet how I'll like that.  The next order I place will be in glossy paper to see how I like that from her.  This kit was only available in matte, in case you were wondering.
And I must say that the shipping wasn't bad.  I was afraid it would take several weeks and would arrive damaged.  It comes with tracking for their postal service.  I was able to track just like I would with USPS.  It showed when it arrived in New York and from the time it showed it arrived in the States I had it two days later.  So all in all, it took around 10 calendar days and I'm okay with that.  And it arrived in great condition.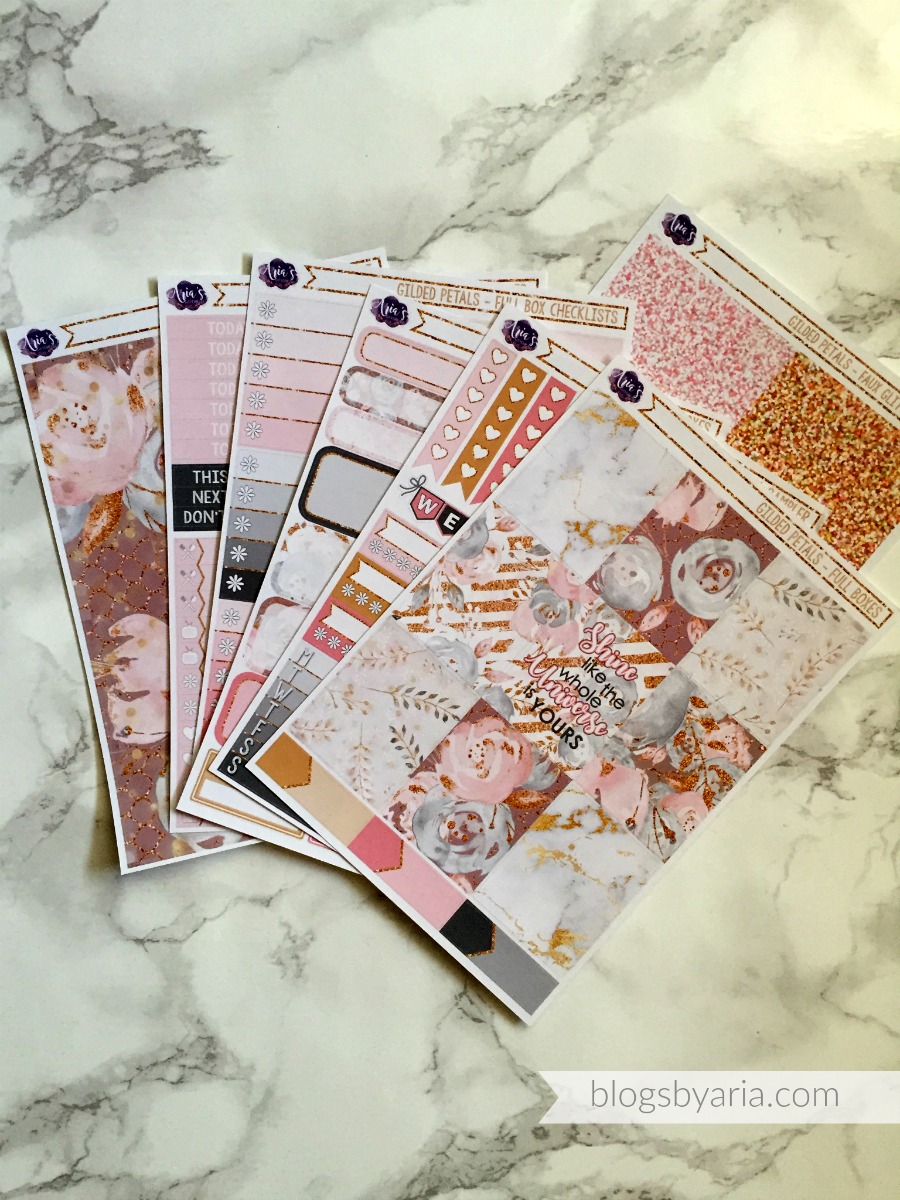 No, this isn't my planner sticker shop 😉  This was my first order from this shop.  It's a pretty kit.  One thing I don't like when I try new shops and new kits is when some things I'm used to being in a kit are missing.  But I'm sure I can work around that and be alright.
This was my first order from Planning Roses.  I follow Jenna on Instagram and YouTube but never pulled the trigger on purchasing from her.  I'm so glad I did.  I got two kits from her.  I couldn't choose between them.  I got this birthday girl kit to use for Brianna's birthday week.  One of the things that I love about this shop is that she offers different skin tones for the majority, if not all of her kits.  As a black woman that means a lot to me, because this is my planner and it should reflect me.  Know what I mean?
The second kit I got is called the Whole Hearted Collection.  I knew that I wouldn't have it in time for Valentine's Day and that I may not have it for the last full week of February.  But I ordered it anyway because it was too pretty not to.  I am going to use this kit for our wedding anniversary week in October.  This shop is located in Ontario, Canada so that's why I knew it wouldn't come in time.  It's actually the last order I was waiting on to be able to do this post.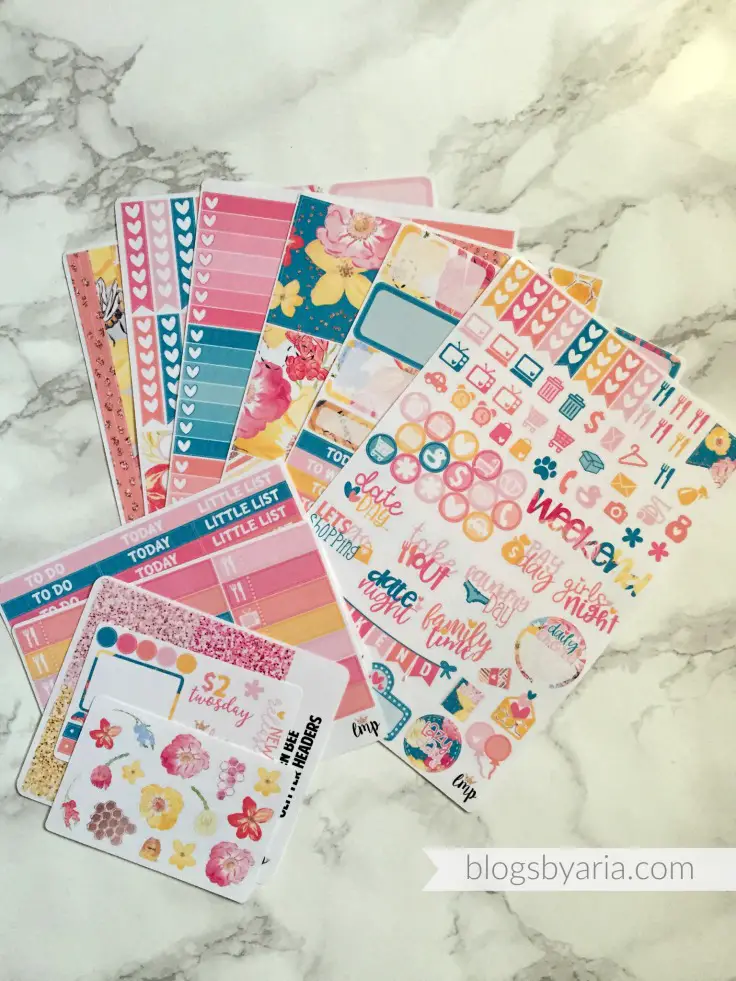 Last but certainly not least, my favorite shop Little Miss Paperie.  Of course I shopped with Brittany.  I ordered two kits from her and I got them both in glossy.  The first kit I was drawn to was this Queen Bee kit.  I am obsessed with these colors!  Makes me want to fast forward to Summer!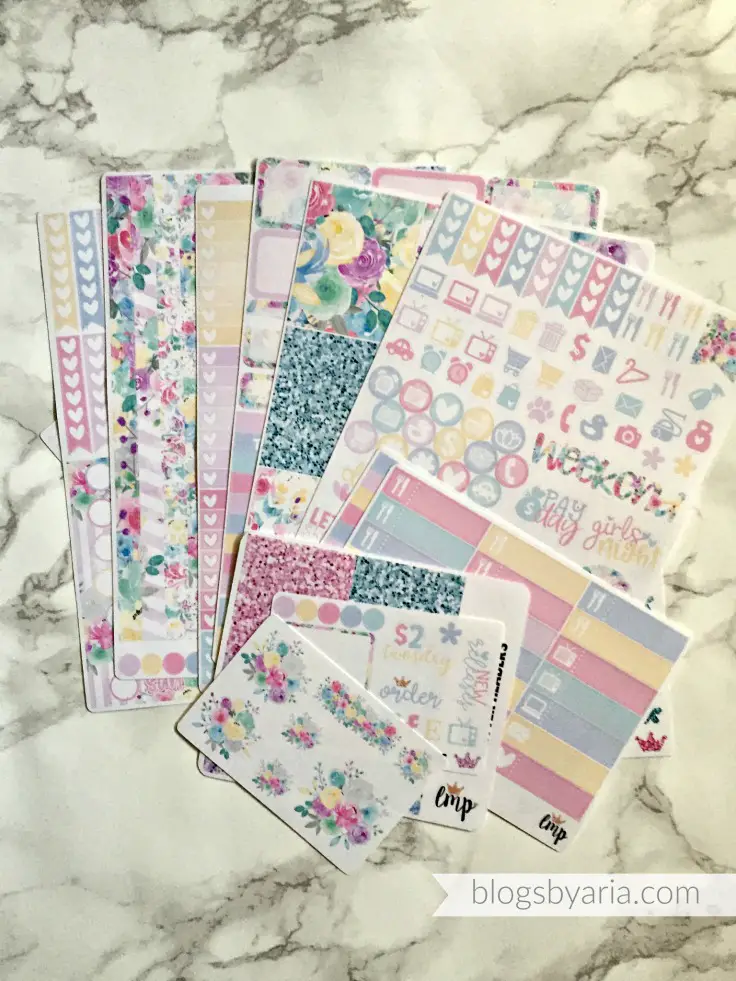 I love planning in the Spring because of all the florals in these planner kits.  I got this Hello Spring kit and I just love it!  I love the weekend banner too!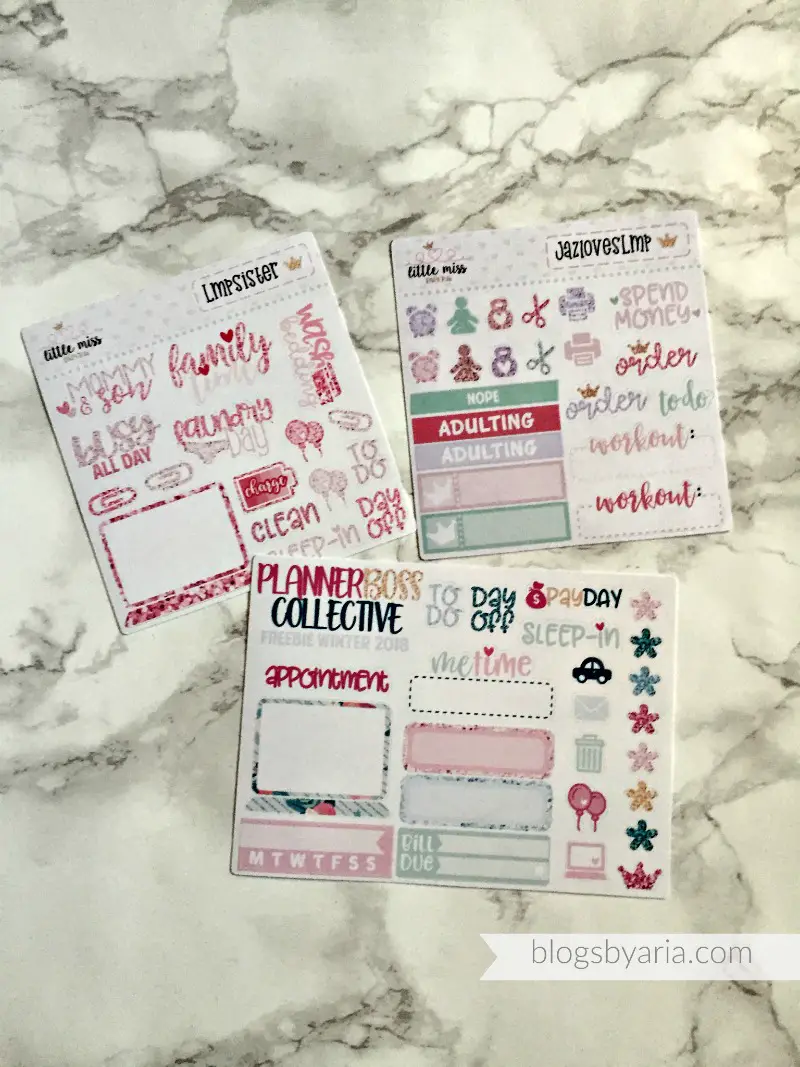 Lastly I wanted to show the samplers that I got with my Little Miss Paperie order.  She recently launched a PR Team and had it to where you could choose up to two PR girls codes and get their free sampler!  When it's not a big sale like the PBC Sale you can use their coupon code for a discount, so it's a win win.
That rounds up my Planner Boss Collective Sale haul.  You can find more about the PBC Sale here.  I've been on a no-spend ever since!  But it's completely worth it to me to get all of these gorgeous planner kits and shop with some new sticker shops.
I've been getting over sickness myself and in my household so I'm hoping to come back with more regular content.  I'm ready for flu season to be over!  Until next time friends, thanks for spending time with me today 🙂 I love you for it!