It's the time of year where we reflect on the year that's passed and start to look forward to the year to come.  What goals do we want to accomplish?  What didn't get done last year that we can work on next year?  It's a magical moment!  Now is the time to think about prepping your planner for the New Year.
*this post may include affiliate links, you can read more about that by reading my Disclosure post*
Ahhh! I am so excited to get into my new Life Planner!  As a planner girl it's one of the best feelings to get started planning in a fresh new planner. Today I'm talking prepping your planner for the new year.  As you know I am using the Erin Condren Vertical Neutral Life Planner for 2018.   It's exciting and yet a bit daunting at the same time.  The format is overall the same as previous years but there's a few changes so it'll be interesting to see if my style of planning will change.
I've mentioned before that there are gonna be a few changes I'm already intending to make.
no monthly spread kits — to save a bit of money and remove some bulk
stretch out some of my weekly kits into two weeks
instead of always using a full kit to incorporate more mini kits
organize all of my leftover sheets from kits to pull into future spreads
Now those are all personal to me…I'm a kit planner which means I like to use weekly planner kits when I plan.  That's totally a personal preference.  I know the paper for the 2018 Erin Condren Life Planner is thicker so I'm trying to be intentional about using less kits to avoid too much bulk in my planner.  Now that doesn't mean every week but just trying to be aware.  I know it will take some time.
Aside from that I am excited to get my planner prepped for the new year.  Let me show you what I mean.  There's a few ways you can get your planner ready to work for you.  And since I use the Erin Condren Life Planner that is the planner I can talk about.
Year at a Glance
This can be a very helpful area to stay on track for the whole year.  Depending on your needs this can be used to keep up with sinking funds, vacation days, days out of school, and so forth.  The way I had it set up for my 2017 year at a glance was with these translucent dots from Nicole Hutch Designs.  I have to find this sheet somewhere around here to set up 2018.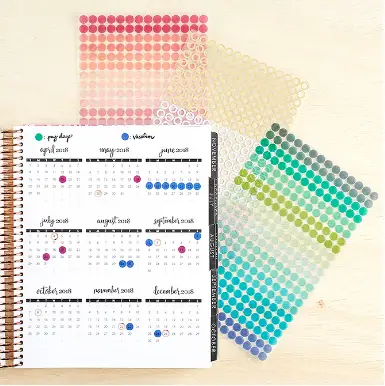 Erin Condren also has a colorful circles sticker kit.  Here's some more options from Plannertopia, Libbie & Co and Planner Kate.
Goal Setting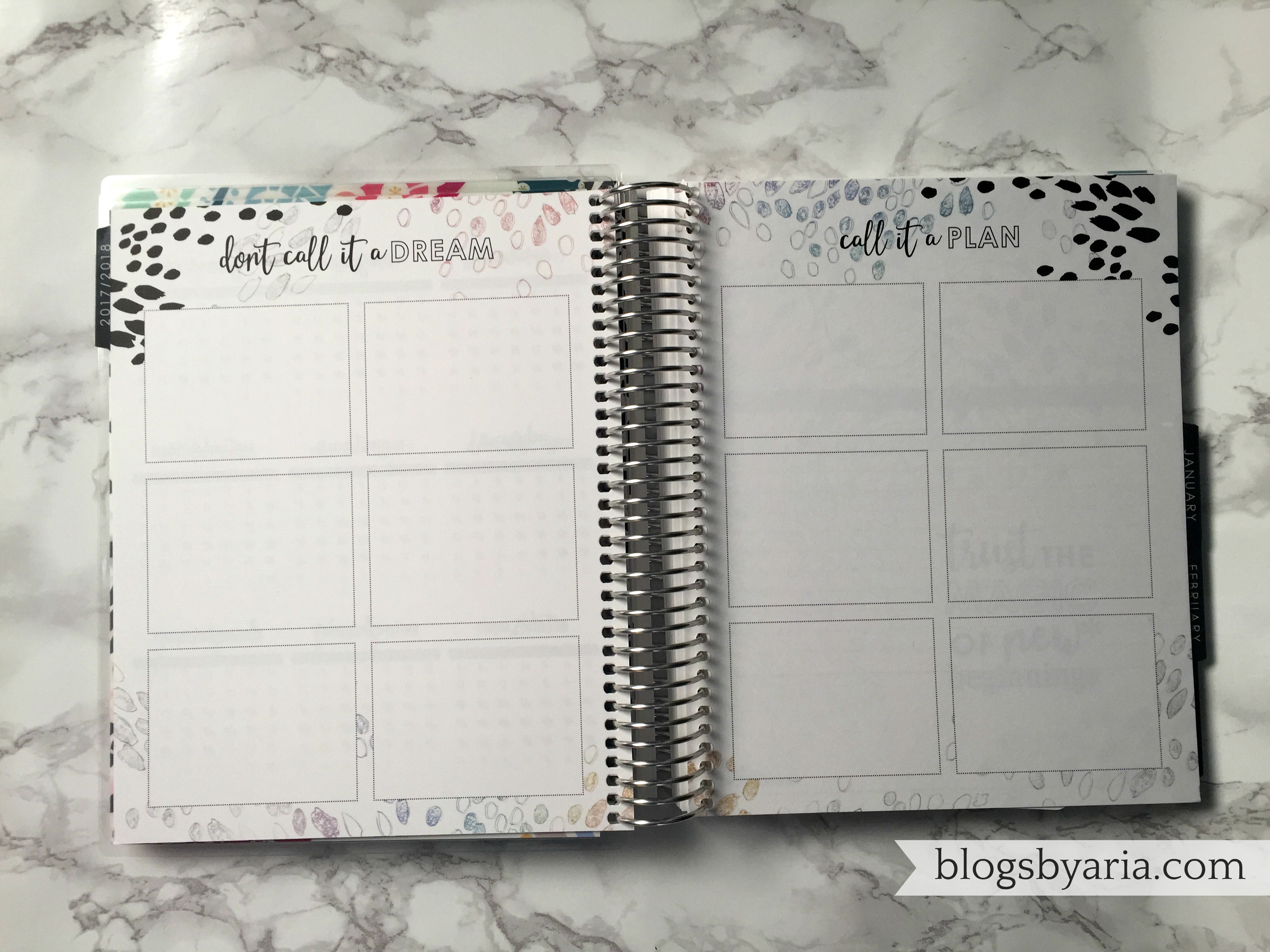 In the 2018 Life Planner you have these two sheets that used to be labeled by month but they removed the labels this year so your options are endless.  I have seen people use this for a savings tracker or debt paying tracker, weightloss goals/tracker or monthly goals.  To be honest, I've never actually used these pages in my planner.  I've wanted to but I never could bring myself to do anything.  Kind of like, planner perfection paralysis.  Yes I just made that up but that makes so much sense to me.
If you're like me and don't want to commit to writing something down, make photocopies and practice on that or sketch it out and you can try lots of options before deciding exactly what you want to do.
Monthly View
I use my monthly view to keep track of birthdays, anniversaries, bill dues and things like that.  When prepping your planner you can go ahead and mark birthdays and anniversaries either using sticky notes or the stickers in the back of the Life Planner.
Trackers
There are a few notes pages and dot grid pages at the back of the planner.  They're good for tracking things you are working towards or things you want to do and not forget.  You can make them yourself or of course "there's a sticker for that".  There's plenty of options.
I'm ordering this weight loss tracker sheet from Sweet Kawaii Design.  This is the one I used, or didn't use for 2017.  I'm focused tho, I have got to get back on track with my fitness.  To see some other trackers from Sweet Kawaii Design click here.
This is a pretty tracker for the 52 week savings tracker from Pretty on Paper Co.  You can see more of her notes page kits here.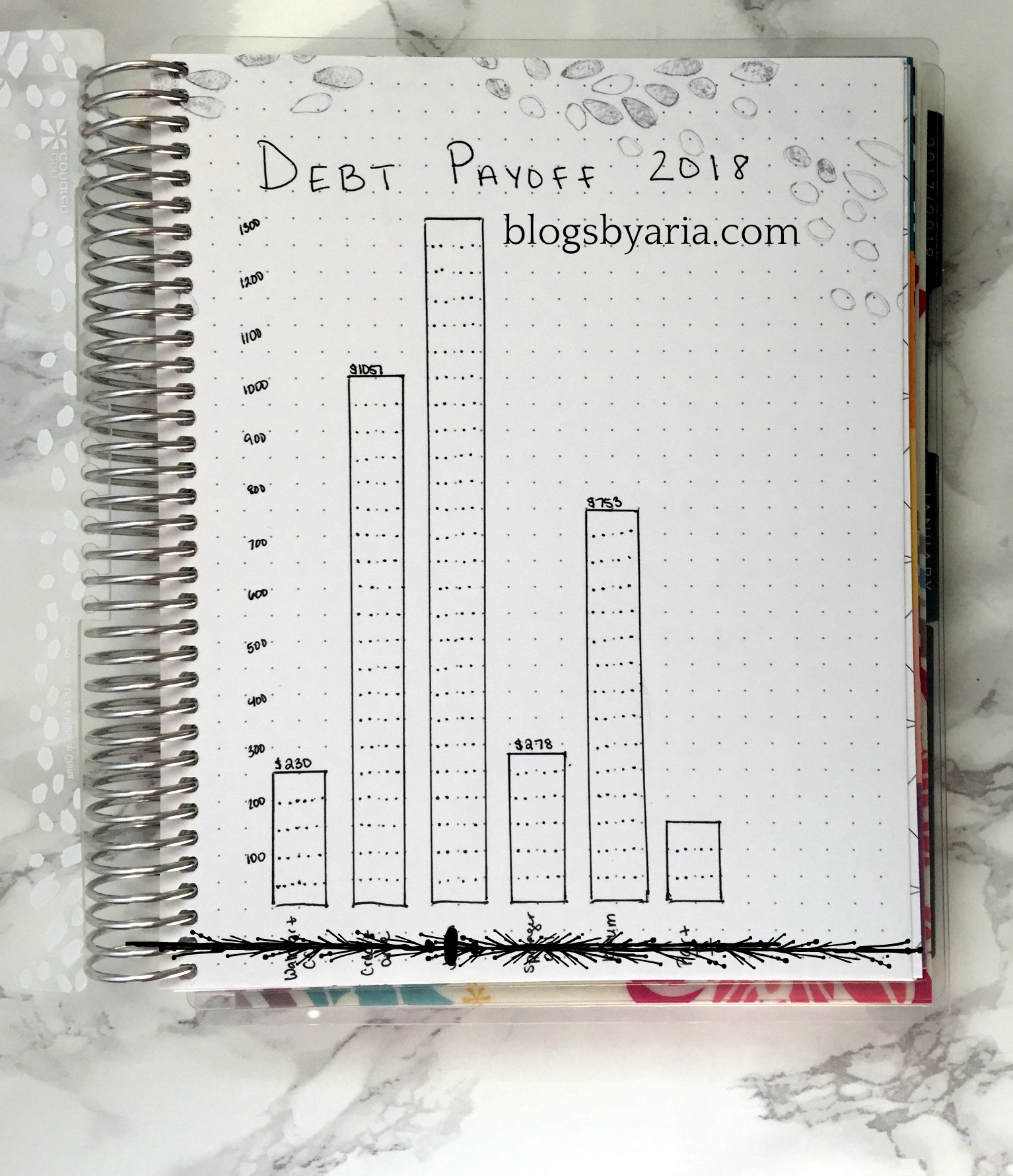 Now's the time to think about your goals and using your Life Planner can help you to stick with them.  I use sticky notes to keep track of things I don't want to forget the following year.  Like the dates of the State Fair or the Nutcracker Ballet or getting out holiday cards at the beginning of December.  The things that are on your mind now are easy to forget next year so go ahead and use a sticky note and put it in the month of December for example so that you'll be less likely to forget those tidbits.
I love getting ready to start a new year in my new planner.  I hope that I've given you some helpful tips and ideas to get your new planner prepped for the new year.
Get $10 off your Erin Condren Life Planner here!