Friends! We have a lot of catching up to do.  I'm sure I said that in my last post but it's true!  When I last posted it was shortly, two weeks after we moved in.  If you didn't know we moved to a new house.  Since then I've made some updates in the house I can't wait to share.  Next post I promise.
For now I just want to catch up on life and then we can dive into some decorating fun.  Today I'm sharing a bit of life lately, Brianna's high school graduation, a few home finds and a mini sephora haul.
*this post includes affiliate links for your shopping convenience, you can read more about affiliate links by reading my Disclosure*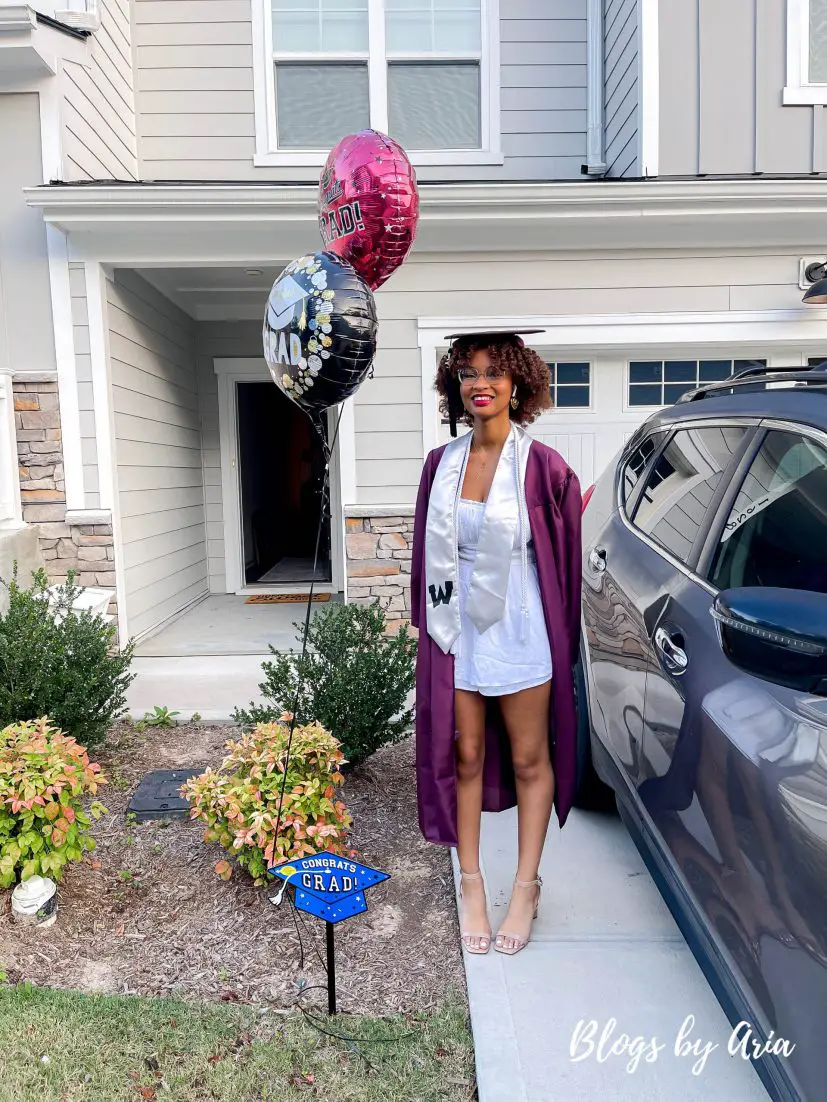 Brianna graduated last week!  It's so hard to believe but we're finally here, my first born graduating from high school and will be off to college in a couple of months.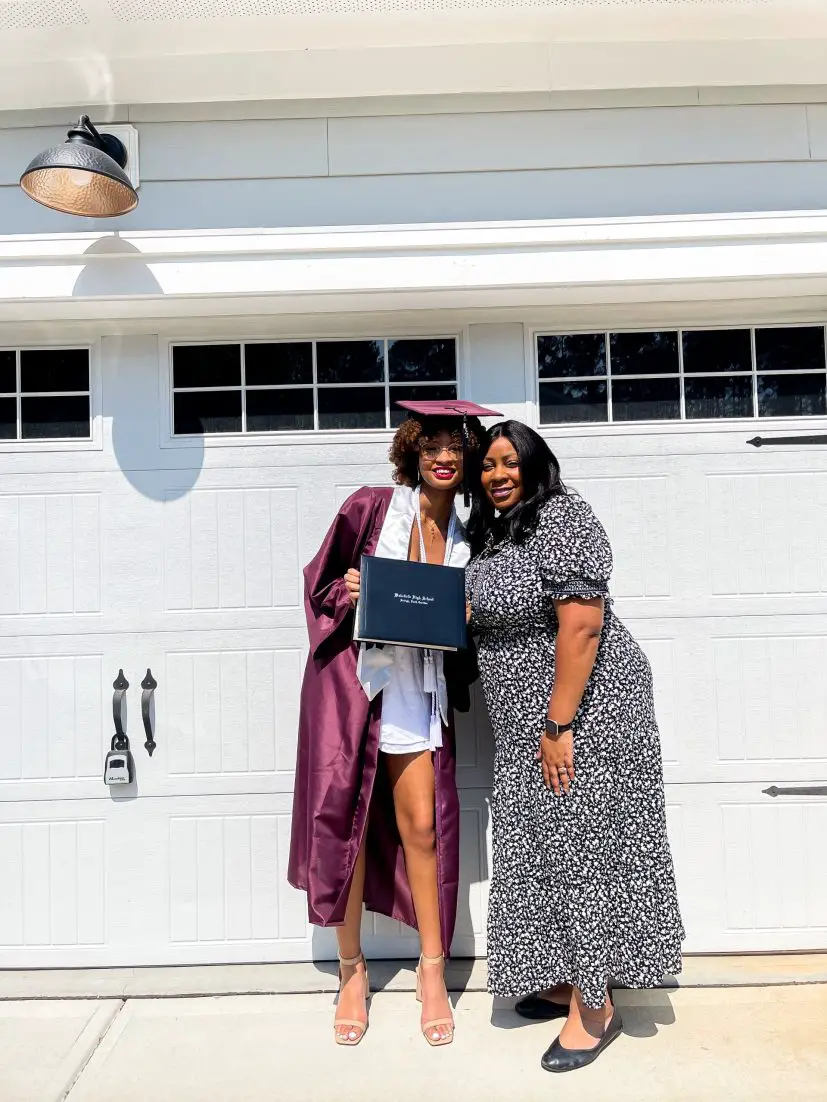 The sun was in my eyes so I look like I can't see!  We took a ton of pictures but I didn't ask my husband or son about posting them so I'll just share our pics instead.  Don't judge my shoes.  I hate them but I didn't want to buy new ones…not yet anyway.
You may recall I shared a guide to finding the perfect graduation dress.  And then I procrastinated with everything going on and was out and about at the mall trying to find her graduation dress.  We ended up coming to an agreement on this option from Hollister.
rectangular food storage • 7 cup glass round storage • 4 cup glass round storage
I was browsing around Target recently and got some new food storage.  All of the pieces I already own are smaller and I have been wanting some larger options.  I've already put the round containers to use and will buy one more of each.
performance plus bath towels • performance plus washcloths
Perhaps not the best picture but I also got a couple new towels.  I love the colors and these are the oversized options.  My favorite towels are from Costco but I like these too especially at this price point.
This weekend Brianna and I went to go see The Little Mermaid.  We went to the Paragon Theater at Fenton in Cary.  Fenton is a new mixed use area in Cary.  If you're in the Raleigh area it's similar to North Hills in Raleigh.  I didn't get a chance to take pictures because it was hot and we were rushing but it's such a nice area.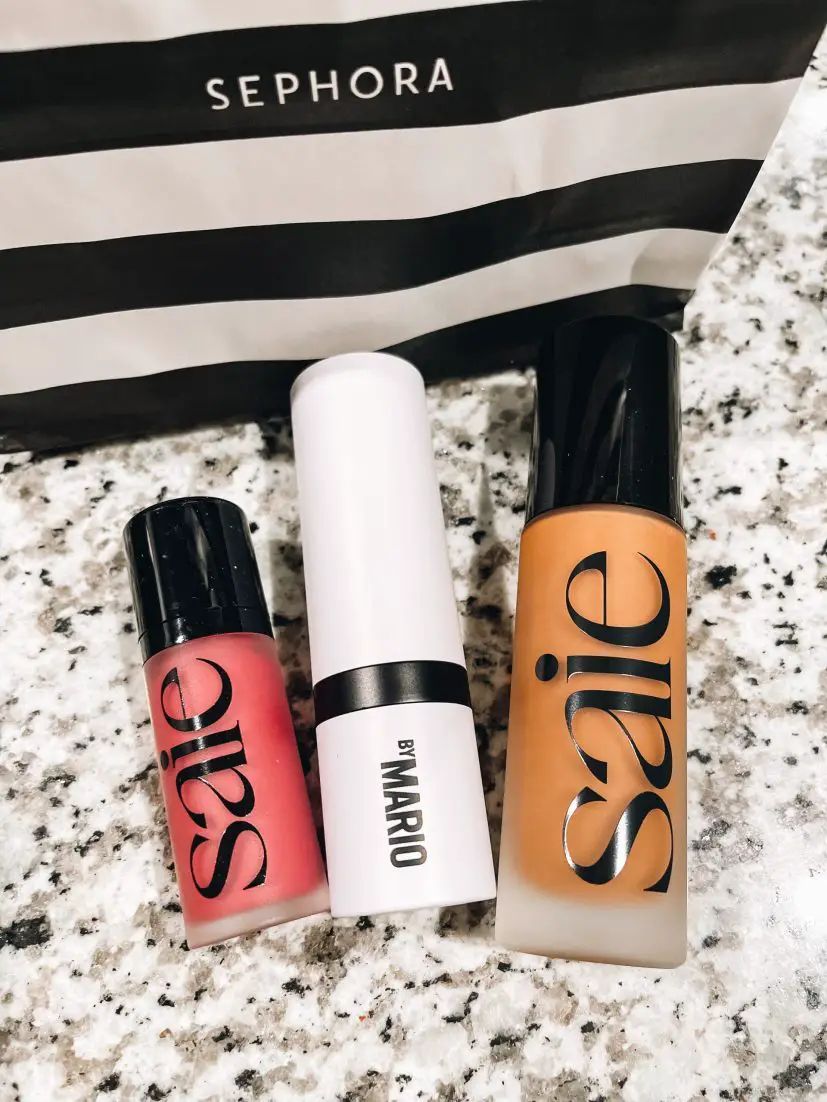 Saie dew blush liquid blush • Makeup by Mario soft sculpt shaping stick • Saie glowy super skin foundation 
While we were there we popped into Sephora and I finally put my gift card from Christmas to use.  There's a handful of foundations that I want to try that are all at Sephora.  I decided to start with the Saie glowy super skin lightweight hydrobounce serum foundation (talk about a mouthful) in shade 27.
I want to try the Makeup by Mario foundation but picked up the contour stick instead for now.  And I've wanted to try a liquid blush for awhile so I got the Saie liquid blush in dreamy.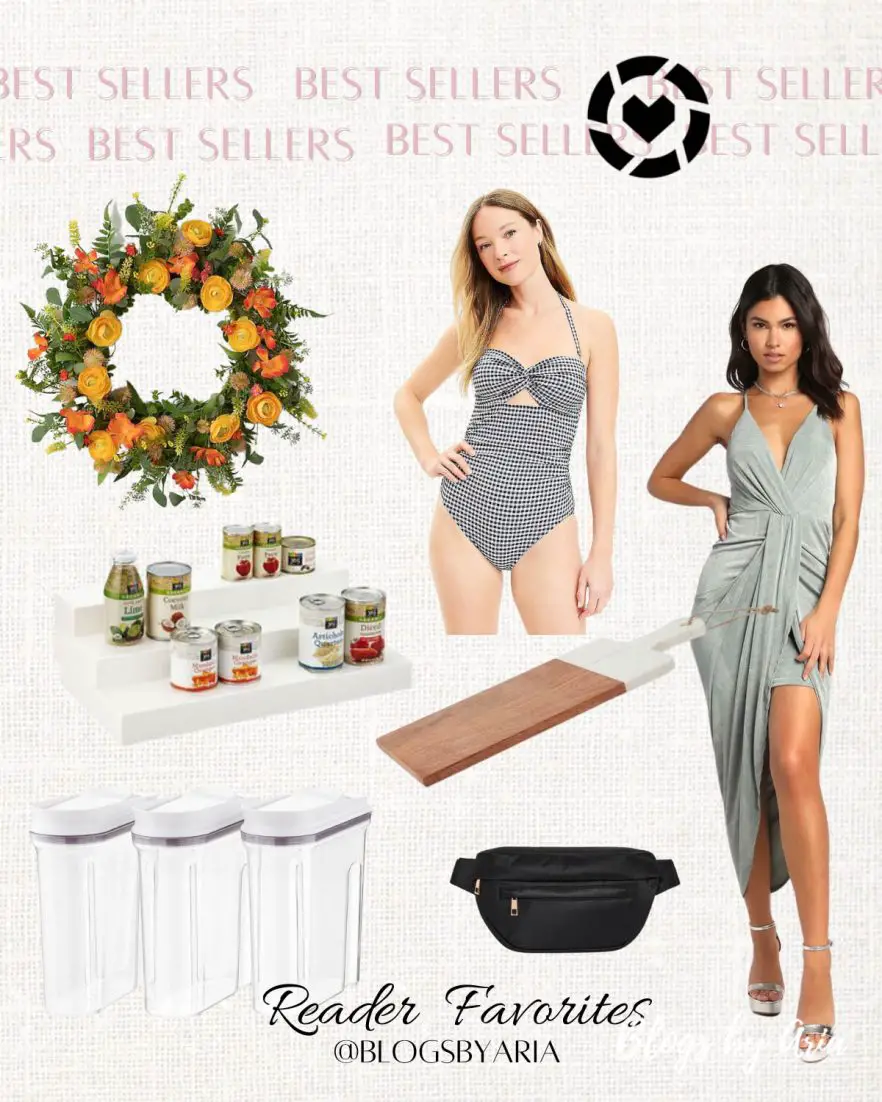 summer blooming ranunculus thistle wreath • beach gingham seersucker shirred swimsuit • marble and wood serving board • large expand-a-shelf • OXO medium cereal dispensers • athleisure belt bag • dreamy date surplice midi dress
It's been awhile since I've shared my weekly bestsellers in general with everything going on but now that I'm finding my footing I'm adding it back into my weekly routine.
Thanks for spending some time with me today getting caught up.  I have a lot that I'm working on now that the kids are out of school.  I'll be sharing my living room and kitchen decor next so stay tuned!
If you'd like to get even more home decor, fashion finds, sales and all things random be sure to follow me here: