I decided to do a blog post of my current favorite makeup brushes.  I say current only because that's exactly what this is…current…they change from time to time, but these are pretty much my mainstays when it comes to my makeup brushes.  I have a few more that I would like to add to my collection, but mainly this is it, and if anything I would just dupe up everyone of them!  These are all favorites, not one more than the other, so let's get started.
*this post includes affiliate links for your shopping convenience, you can read more about affiliate links by reading my Disclosure*
Note:  this post was updated on 6/1/19 with updated links to the products.
FAVORITE FACE MAKEUP BRUSHES
Let's start with face brushes.  My all time favorite staple is my Coastal Scents Synthetic Buffer Brush Large.  It's been mentioned in my blog before.




It is the perfect brush for both liquid and powder foundation, and probably cream too, I wouldn't know for cream because I don't use cream foundation.  But this brush is absolutely the best brush ever!! I am going to get another one, but I will be getting the Sigma one instead.  


It is the Sigma Flat Top Synthetic Kabuki brush – F80.  It's $25.00 and belongs in my collection!



The next brush is a basic kabuki brush.  It's by Bare Minerals and my friend gave it to me.  I love this mainly for my MAC Mineralize Skin Finish Natural, but I haven't been using that much lately.  I don't currently use a bronzer but this would be great for bronzer.


Here is another example…this is the Sigma Buffer-F45 brush $19.00.  The brush I have is a lot fuller, but I don't know what it looked like brand new, so I am not able to compare, but just wanted to provide a picture without going thru the process of uploading a picture from my camera.


My next favorite face brush is new to me because it's an eye brush.  It is the Sigma Tapered Blending – E40 brush (SS224) $17.00.  This brush is what I use for applying my MAC Select Cover-Up concealer.  It is perfect for diffusing the concealer under my eyes.  It makes a world of difference!  I must get another one of these!
While we're on this brush I might as well talk about it for eyes too, because it is a favorite for my eye makeup.  It is  a blending brush and it is the perfect fit for my eye.  It blends beautifully and I want to get a couple more for backups.  Two for my concealer and three for my eyes would be nice!


Last of the face brushes is the Sigma Duo Fibre Powder/Blush -F50 brush (SS187) $23.00.  This brush I originally used for liquid foundation.  It worked ok with my MAC StudioFix Fluid liquid foundation but didn't work well with my Revlon ColorStay liquid foundation.  What I use it for now is for blush.  I use several brushes for blush, but this one is best for mineralized blushes like my MAC Mineralized Duo Blush in Buddy Up or with highly pigmented blushes like my NYX Single Blush in Mocha.
FAVORITE EYE MAKEUP BRUSHES

Another one of my favorite eyeshadow brushes is the Sigma Large Shader – E60 (SS252) brush $14.00.  This brush is more flat and is large enough to pack color onto the lid.  I use this mainly with my more shimmery shadows and metallic shadows.  It's great for cream shadows or for using to spread an eyeshadow base like a MAC PaintPot or NYX Jumbo Eye Pencil on the lid.  This would also be great for pigments wet or dry.  I haven't branched out into pigments yet but I look forward to doing so in the future!  Once again I need a few of these bad boys too! I'm lazy when it comes to cleaning my brushes so I need a lot of the ones I use regularly.

The next brush is the Sigma Pencil -E30 (SS219) brush$15.00.  I use this brush to apply a highlight on the inner corner of my eye or to apply a dark color on the outer corner of my eye and to smudge shadow on the upper and lower lash line. This brush I only want one more of, one for darker colors and one for the lighter.  I don't use this everyday but when I'm doing a more defined look or going out to dinner or out with the girls, that's when I use this brush.
Last on the list is the Sigma Small Angle – E65 (SS266) brush $12.00.  This brush I use for applying my Maybelline Eye Studio cream liner.  I also use it sometimes to apply a dark shadow as an eyeliner.  It can also be used to fill in the brows.  It is a synthetic brush, all of the other brushes, except the duo-fibre, are natural bristles.
So there you have it…these are my favorite makeup brushes.  I have a few that I would like to add to my collection.  And if I ever actually get back on Luuux to start posting I want to get the Sigma Premium Professional Kit which retails for $149.00 and frankly I am not willing to spend that kind of money! I didn't mind spending $89.00 on my original Complete Brush kit that I purchased from them but I would rather get the Premium Professional kit thru Luuux bucks.  Aside from that, however, there are some other brushes I would like to add, and I want to get a travel set from them too.  I ♥ Sigma brushes and I'm glad that I learned about them last year  and did a lot of research on them and have been happy with them for a long time now.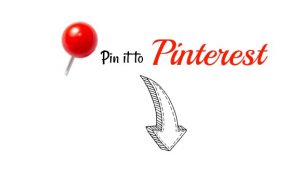 {SHOP THIS POST}