Hey friends!  I hope you're doing well! I've been M.I.A. thanks to a virus that has had me pretty sick and I've been working a lot.  Not really the best combination but after a couple of days of resting I am ready to get back at it.  I figured I'd share a bit of what's been going on with life lately and a few decor updates I've made around the house.
LIFE LATELY
I've been sick for over a week.  I typically get sick in January.  It's an annual tradition. 🙁  But I really was hit out of the blue with what felt like strep throat but was a virus which means, no antibiotics, it just had to run it's course.  Not a fan. You may recall I got my tonsils removed last year and was told basically the whole being sick with sore throat life was a thing of the past.  I guess I proved them wrong.  On top of being sick my job was offering overtime.  Which is really rare so I had to take advantage
Needless to say, it's been a doozy of a week, or ten days, but who's counting?
Enough about me, let's talk decor updates, that's the fun stuff 🙂
*this post includes affiliate links for your shopping convenience, you can read more about affiliate links by reading my Disclosure*
MAIL STATION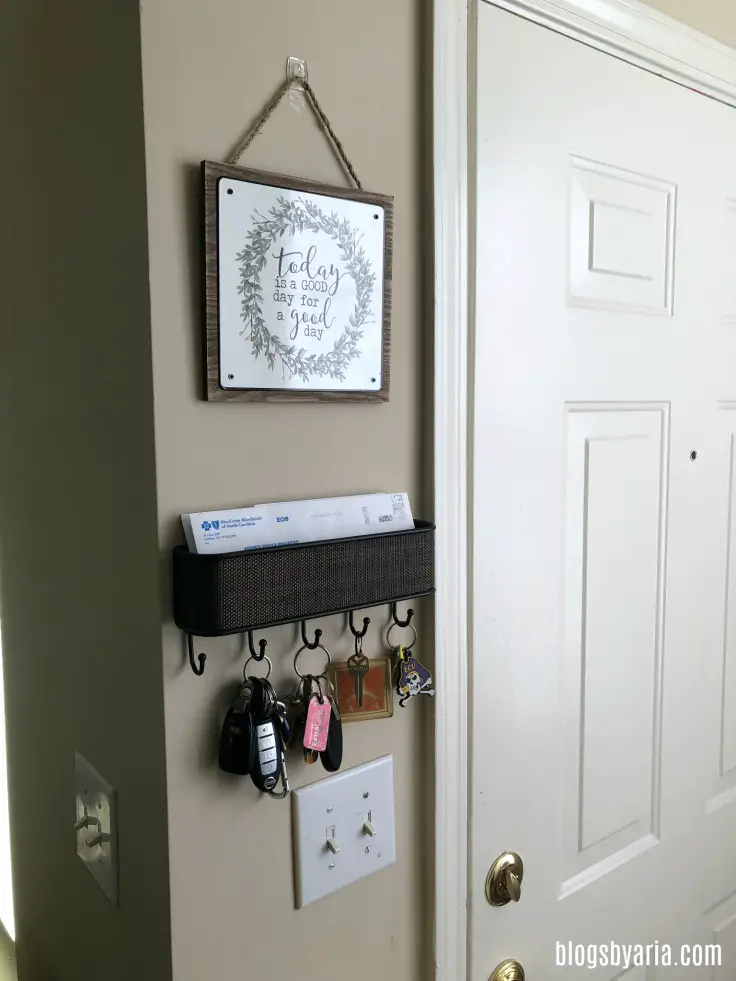 You may recall the entryway organization post I shared a while back where I shared a few mail holders I was trying to decide between.  I finally made the decision and went with this mail organizer.  I really debated between the double holder or the single holder.  It was a much harder decision than it should have been.  But I think this will work the best for us.
I actually envisioned putting the mail station behind the door but it fits in this space next to the door perfectly.  I added one more of my small command hooks to support it and I like that they're clear and don't detract from the decor.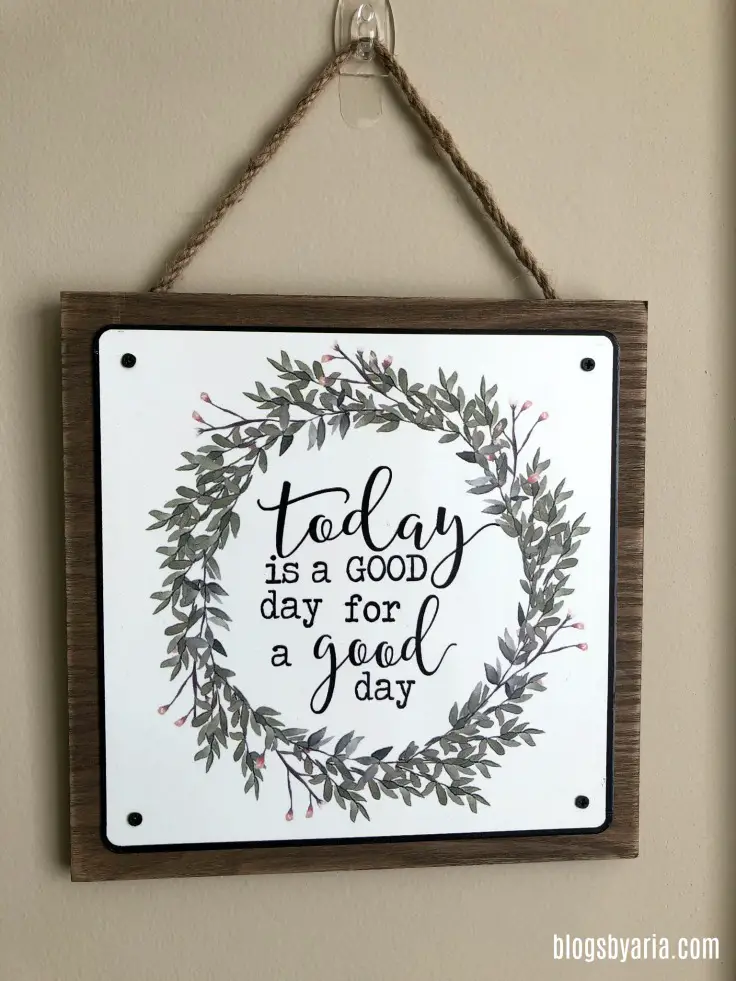 I got this sign from Hobby Lobby.  It's also a perfect fit for the space.  And it serves as a good reminder on the way out the door for the day.
POP OF COLOR
Recently I discovered At Home stores and decided to venture out to my local one.  I know they're inexpensive which is nice.  I saw this pillow online and looked in store to see if I could find it in either this coral color or the yellow.  I'm having a hard time deciding what color scheme to focus on with my decor.  Eventually I want to get a new sofa and love seat but for now I don't know if I want to work with grays or teals or darker blues or what.  When we got this furniture about 13 years ago, I was more into reds and now that's the farthest from what I like now.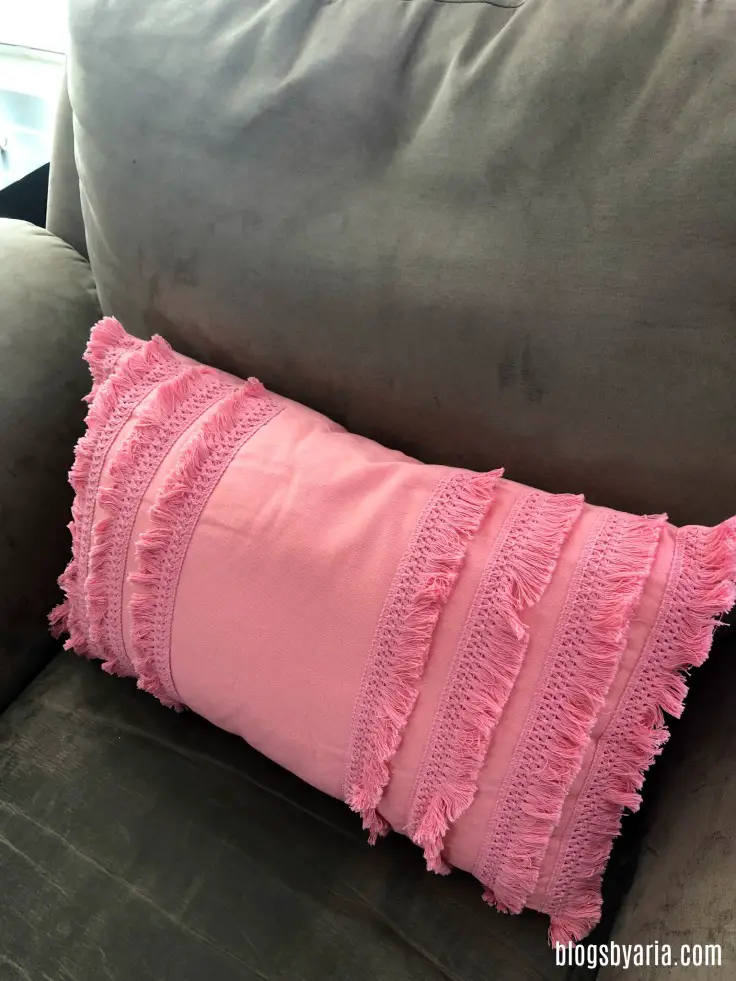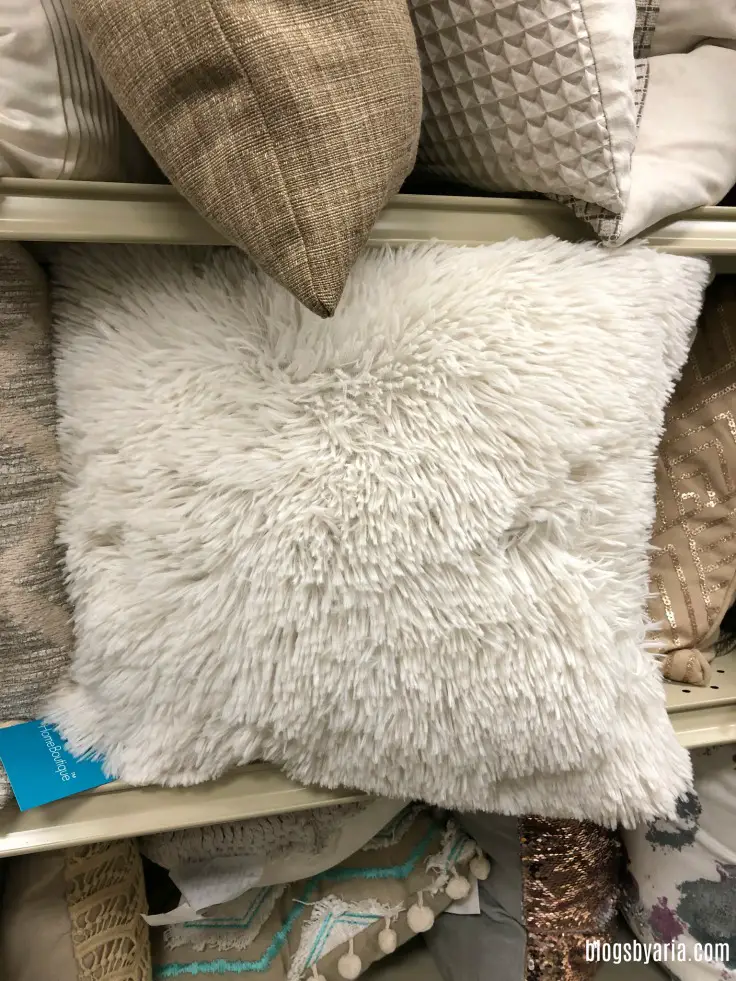 I thought about getting this pillow, it was only $10 but it didn't spark joy for me.  And at the end of the day I don't want to just buy "stuff" you know?  I'd rather wait to find items I truly love.
I know a lot of people have been watching the Tidying Up show on Netflix by Marie Kondo.  I have and really enjoy it.  Aside from it impacting how I look at things I already have, it makes me think twice about anything that I want to bring into my home.
Moving on…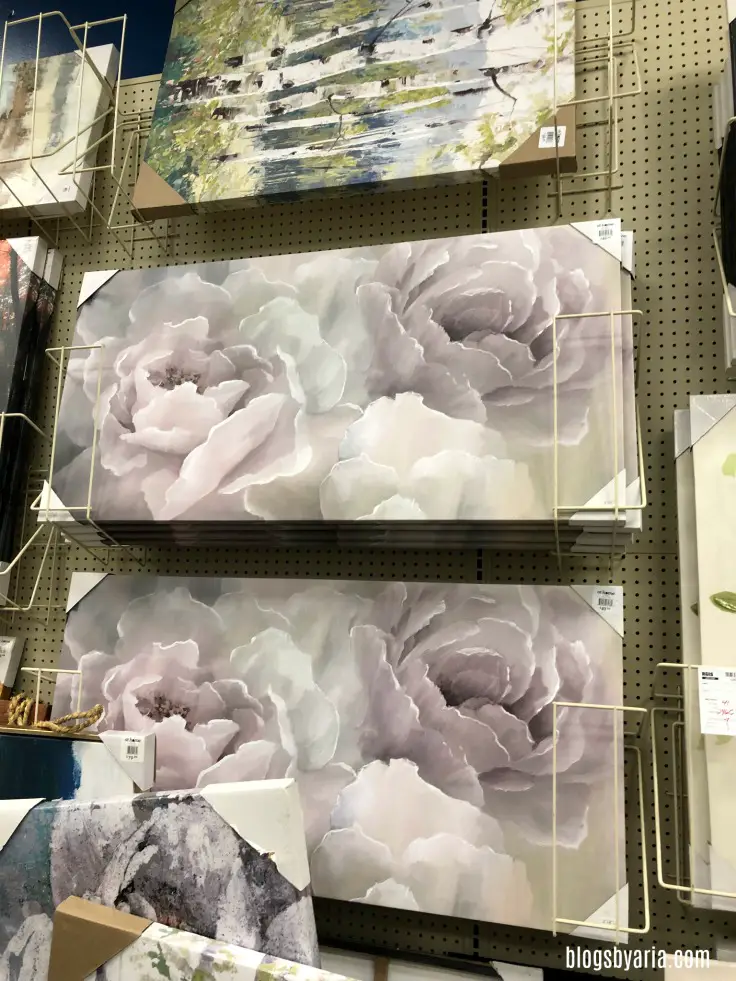 DH really has been pushing me to decorate more.  He especially wants me to find something for the wall space over the couch.  I guess I can find that item first and use that to help me pick pillows and throws and whatnot.  What do you think of this floral canvas?  He says he doesn't care as long as it's something there.  I told him I'll find a nice beach piece and see if he still feels the same 😉
LIVING ROOM INSPIRATION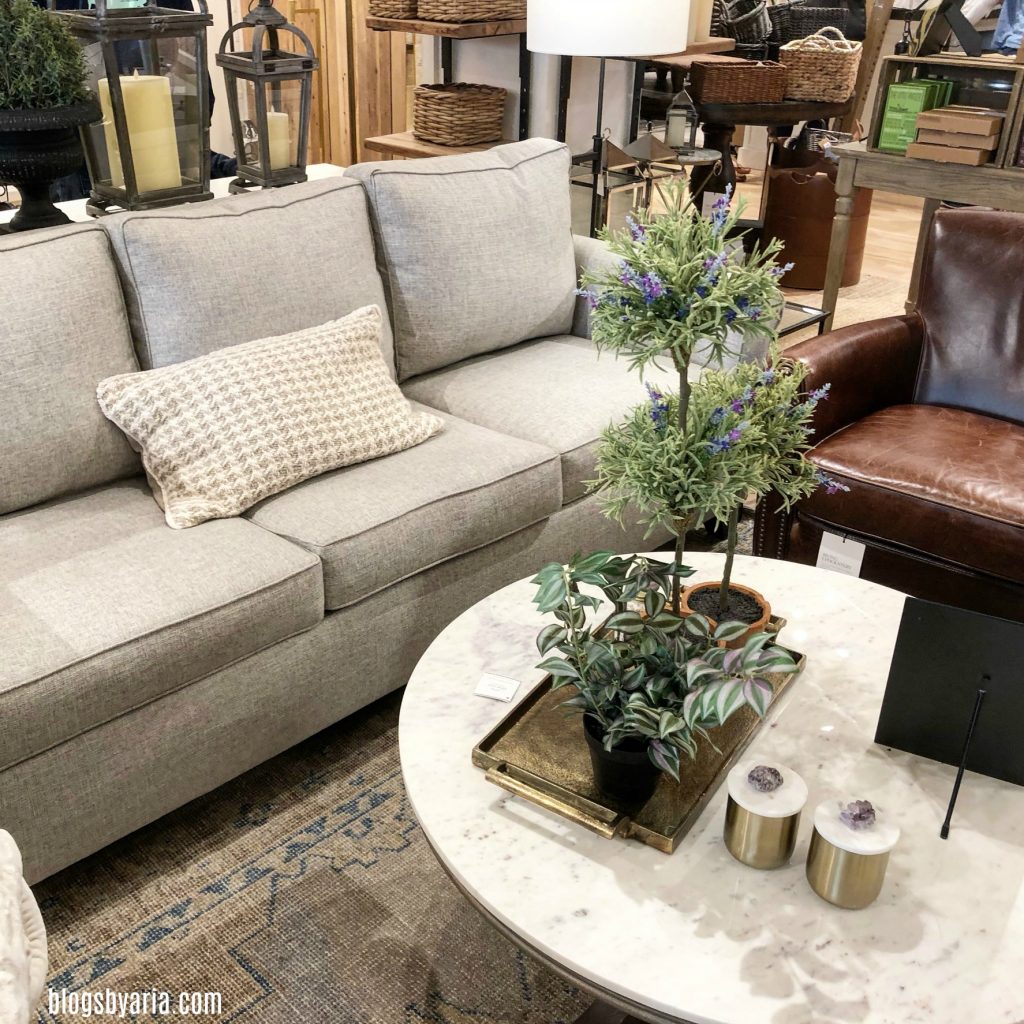 The other weekend I went to the Pottery Barn in Durham.  There's another one closer to me but we were in the area and decided to stop by.  This isn't my dream couch from Pottery Barn, that one was being occupied by a bunch of fabric samples and people looking at them.  But this is my inspiration for the living room.  I like a neutral colored sofa like this one.  (I don't remember which sofa this is but it was not comfortable at all)
With a neutral color like this, you can add any color pillows to it and it works.
That's all I'll share for now.  Mainly because I've let the day get away from me without taking a picture of the other thing I wanted to share.  And because I'm watching the playoffs and can't focus!
But I have a lot of projects I'm working on and will be sharing them sooner rather than later.  I hope you enjoy your week friends.  I know I'm looking forward to a healthy one 🙂