Before you know it January will be gone and I'll look down and see the same gut that I see now.  With that in mind, I decided to make a list of the things that I need for my workouts.  I have all of the basics to get back on it but there are some items that I really need and some that I just really want.  I decided I'd share with my readers.  Getting prepared to workout doesn't have to be intimidating.  Just like neither does turning to a healthy lifestyle.  It takes commitment and the right tools.  All of the tools don't have to cost and arm and a leg and you don't have to have them all at once.

On to the list…


The Right Shoes
The best investment you can make when it comes to your workouts are your shoes.  This is something that I have a hard time with.  I am flat footed and have found that even when I am in a class setting, I can't do my Turbo Kick wearing sneakers.  But now I have to find a shoe that I can do it in.  I know I have damaged my feet along the way and I have to pay that price.  So my advice to anyone trying to get started is…if you don't invest in anything else…invest in a good pair of shoes.
The downside is that shoes can get really pricey.  Really pricey.  And they have to be changed out often.  So depending on your level of activity and the type of activity, this is something you want to keep in mind.  I suggest Kohl's as a great option to find some good workout shoes.  They always have a sale that will make you feel better about spending that money.
These particular shoes are only $79.99 retail at Foot Locker.  That's a reasonable price in my opinion, and then I get it on sale : )
The Right Bra
Another great investment that I personally loathe.  It's hard enough finding the right bra but then to find the right sports bra…you want support but you don't want to be smooshed…ugh!!!
We have a Dick's Sporting Goods store so I checked out their website and fell in love with their sports bra selection!  Like omg!!!  So many to choose from!  Here's a few that caught my eye…they're all on my wish list : )
Dick's Sporting Goods
Workout Clothes

I workout at home but I still like to look cute.  I also like a little push and inspiration.  So outside of basic workout clothes I get from Old Navy, Target and Walmart; I also have seen some others that I really want to get.

I'm pretty sure I could learn how to make these kind of shirts on my own…and I probably will after I remember I hate to pay retail.  But just a couple of examples…


And then I want to be able to wear booty shorts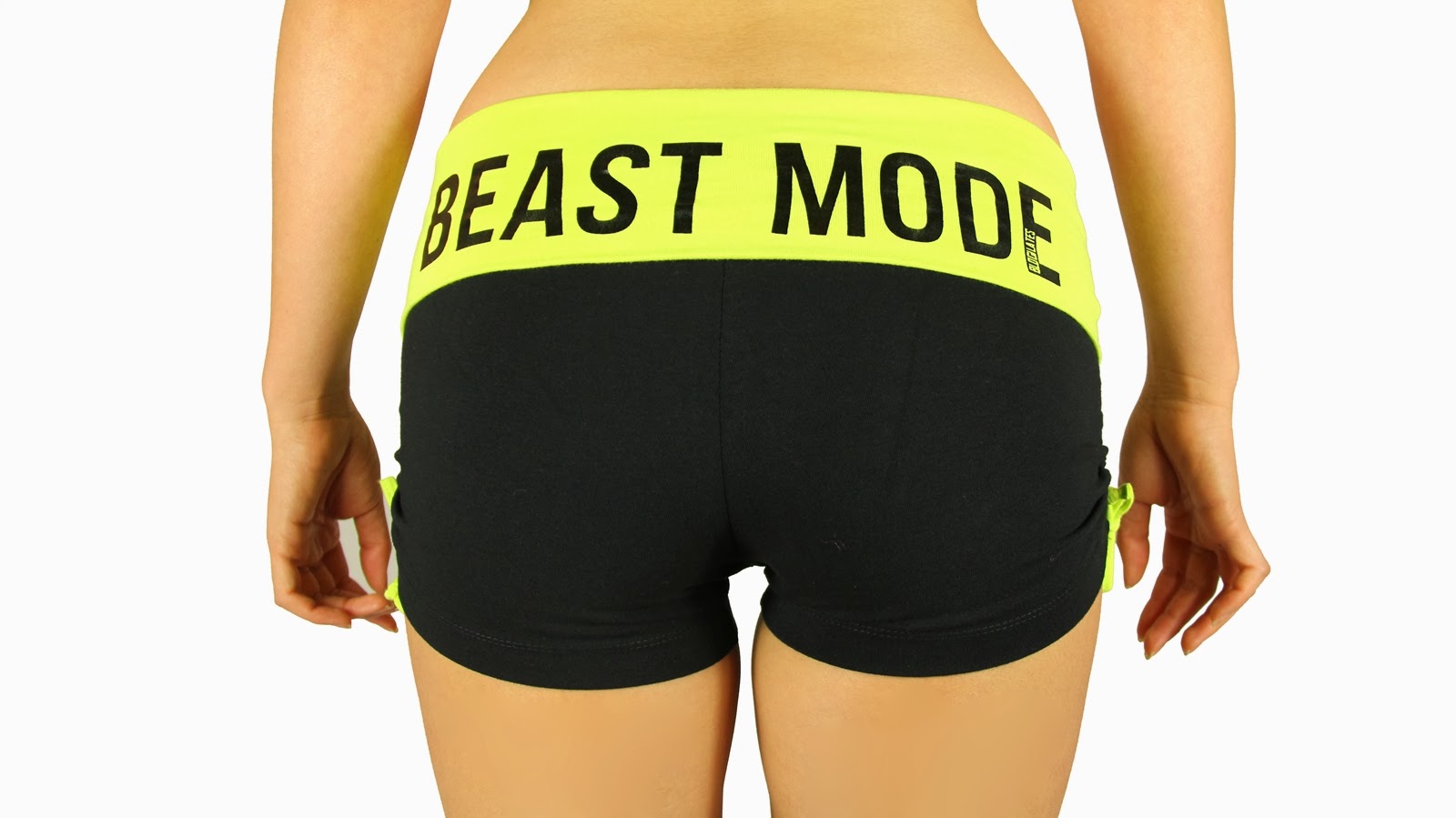 Workout Accessories


Because I do lift weights, I really want and need some weight lifting gloves.  I just picked these as an example.  I want gloves that of course protect the palms of my hands from callouses but also I want something that will support my wrist.  As I lift heavier weights I can feel the strain it puts on my left wrist so I need to do something about that. 






One thing that I have wanted since the holidays was the Fitbit Flex.  A few years ago I wanted the Body Bug which you would wear on your upper arm to get your calories burned.  It was over $200.  Thankfully technology has allowed for a smaller, less expensive option for me.  The Fitbit Flex runs $100 and since the holidays I've seen offers with a $20 gift card.  I'll wait for that to come around again but this is definitely on my Must Have list.  It looks like a faceless watch.  You wear it on your wrist and it's not bulky.  It tracks your steps, distance and calories burned, even tracks your sleep and you can connect it to an app on your phone or on to their website.  I gotta have it!!!



When I was on their website looking at the Flex I stumbled upon a scale with my name on it…literally.
It's called the Aria Wi-Fi Smart Scale.  And I swear I want it because it has my name on it.  And it's a pretty cool tool too.  It tracks your weight, body fat percentage, and BMI and it wirelessly syncs your stats with an online graph and mobile tools to help you stay on track.  It's a pricey $129.  I haven't seen it in stores, just on their website.
My current scale does my BMI but if I were to upgrade my scale in the future…it would be with this baby.
Supplements
Supplements are a part of weightloss success.  And I'm not referring to taking a weightloss pill.  I'm talking about supplements that are meant to keep you performing at your very best.  That will vary for you based on your own body's needs.  I have tried a sample before of the GNC vitapaks and am willing to get their membership solely for the purchasing of these VitaPaks.
The VitaPaks range in price from $30 – $60 for a one month supply.  For now I've started with other vitamins that I take.  Protein powder is something I will be looking at next.  I think smoothies will be my next step…just gotta wrap my brain around it is all.
These are the items on my list in the near future.  My list of things I need to help me reach my weightloss goals.  I'm committed to making these changes and I'm tired of making excuses.  With that being said, stay tuned for many updates to come.  I have to keep myself accountable.  I have my friends in the know and you my readers.
Have you tried anything on my list?  Do you have something I should add?  Share with me in the comments below 🙂