McDONALD's IN EASTERN NORTH CAROLINA OFFER FREE COFFEE FOR TWO WEEKS
Customers can enjoy a FREE small McCafé coffee during breakfast hours and a FREE small McCafé Iced coffee after breakfast hours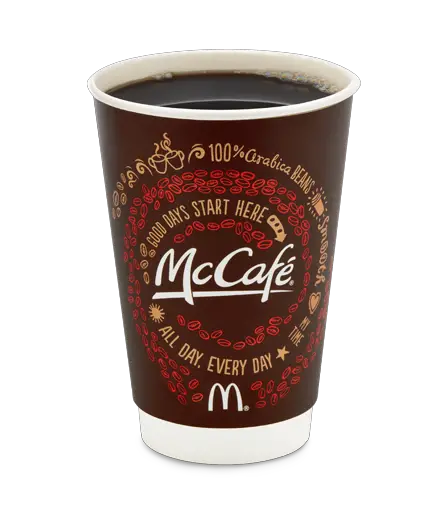 Not only do I love coffee… I love free coffee!!!
I apologize for not getting this up earlier this week but better late than never!
Starting this  past Monday, participating McDonald's restaurants in Eastern North Carolina are offering free coffee to customers over the next two weeks from March 31 through April 13.
With this free coffee event, customers will have the opportunity to not only enjoy McDonald's hot McCafé coffee during breakfast hours but can also sample and experience complimentary McCafé Iced coffee after breakfast hours.
I like this opportunity because when McDonald's first came out with their additional coffee offerings, I was not a fan.  I was looking for something at the time to help me save money on Starbucks and Dunkin Donuts.  At the time, I did not like the taste.  But now I have a slight addiction to their Mocha Latte and Caramel Mocha Lattes!! I must admit.  So I think this is a great opportunity to check out a McCafe coffee without spending any money.  Trust me, you'll see what the hype is about!
"Serving fresh coffee is a universal way to show appreciation and we're thrilled to share our McCaf

é

 coffee with customers for free," said Eastern NC McDonald's Owner/Operator, Hugh Caison.  "No strings attached – just visit McDonald's and enjoy a FREE small hot coffee during breakfast hours or a FREE small iced coffee after breakfast at one of our many restaurants in Eastern North Carolina."
I am a VIP blogger partnered with Eastern North Carolina McDonald's.  This is a sponsored post, I am not paid to share this information with my readers.