Happy weekend!  If you ask me it takes about a full week to get on track after the time change.  How about you?  I've enjoyed sleeping in this weekend and now I'm excited to share with you my weekend watchlist.  My weekend watchlist is where I share what has caught my eye this week, specifically in the world of interior design.
*this post includes affiliate links for your shopping convenience, you can read more about affiliate links by reading my Disclosure*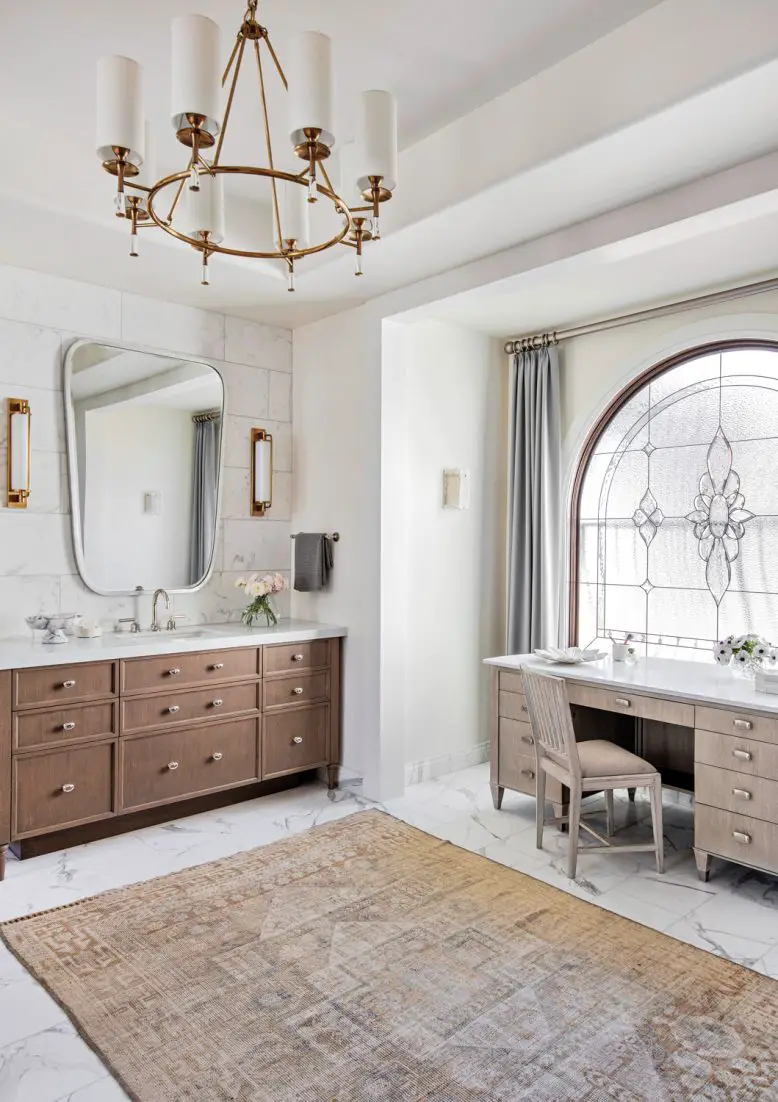 Isn't this such a beautiful bathroom?  Separate sinks and a full vanity are just perfect!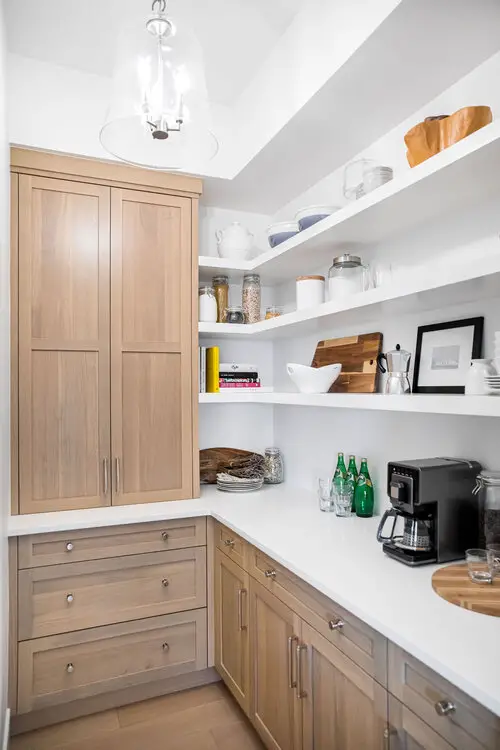 When a space combines both function and beauty it's a good thing.  This pantry provides both open shelving as well as drawers and cabinets.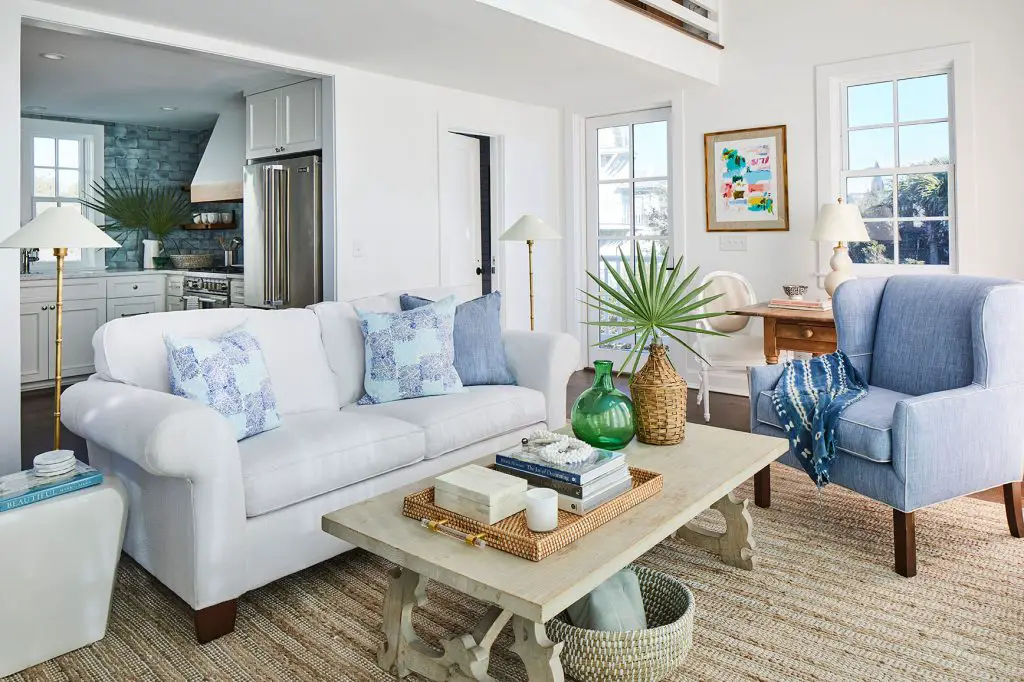 Ashley Gilbreath Interior Design
There's so many aspects of this modern coastal living room that I'd love to incorporate into my own home.  The textures of the coffee table tray, vase and basket and of course I love all things blue.  Can I have the blue accent chair please?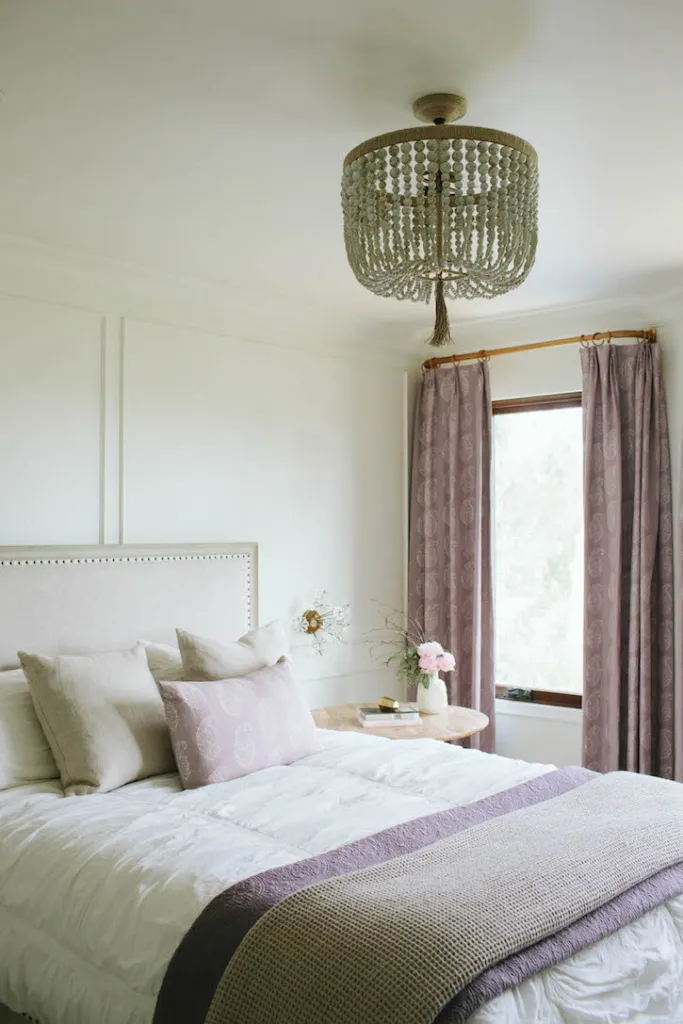 This bedroom is soothing and serene with the muted tones.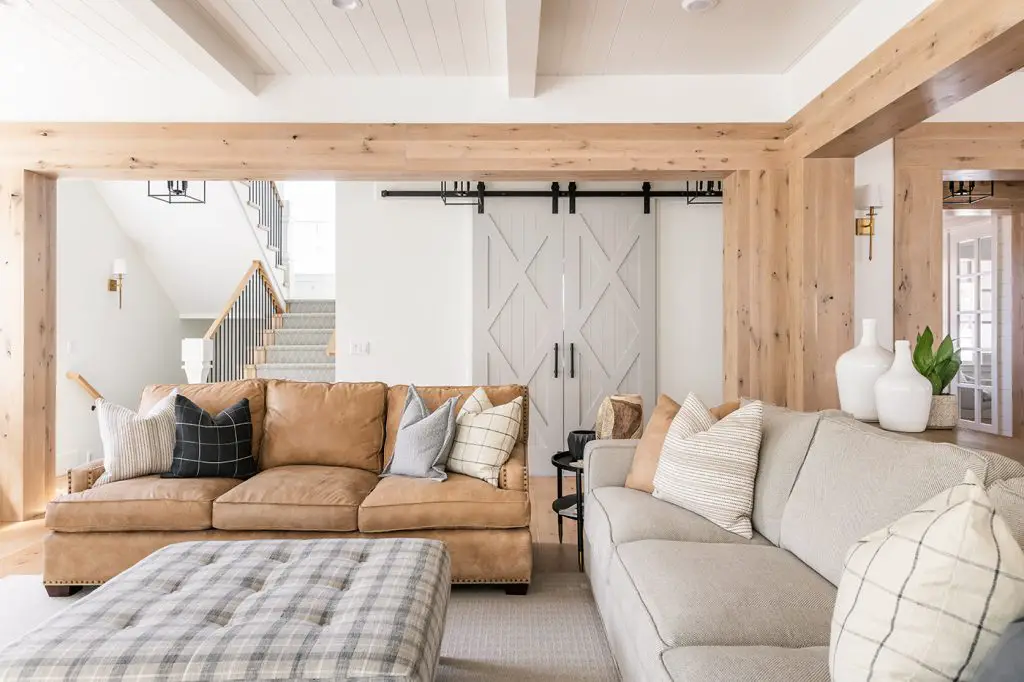 I love the warmth of this space accented by the white oak stained trim.  This feels like a cozy place perfect to relax with the family.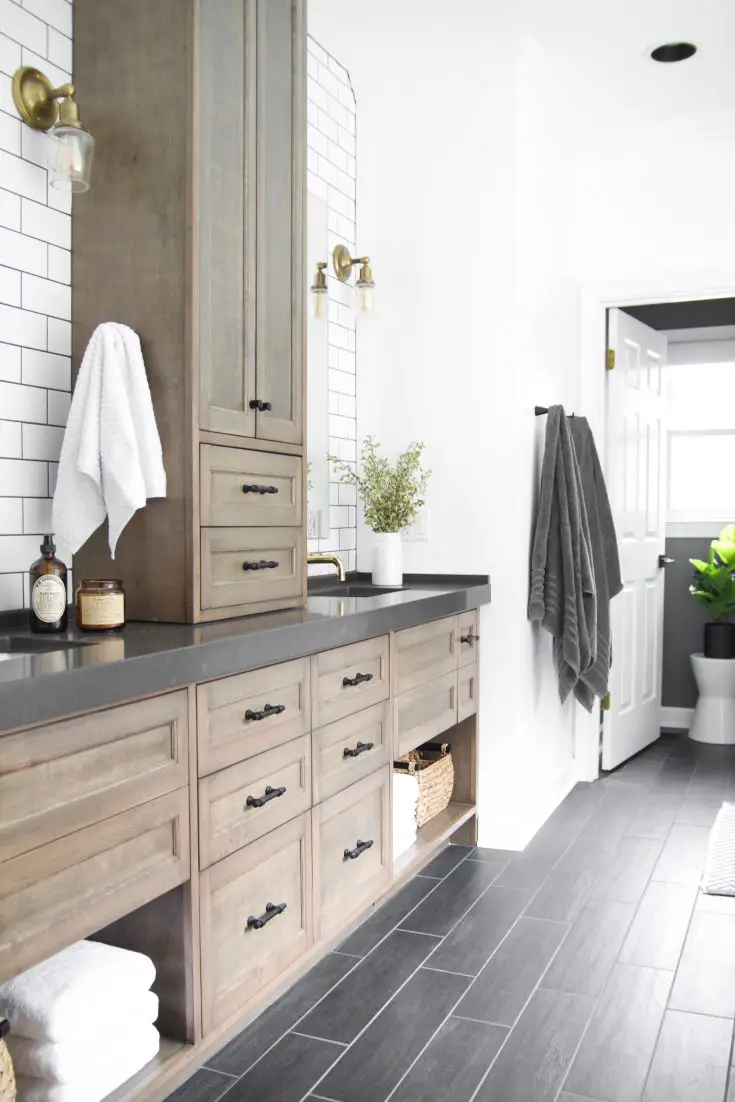 The wood tones and dark floors really work in this bathroom.  The subway tile with dark grout is perfect in this space and the light walls and natural light help to keep the bathroom from feeling too dark.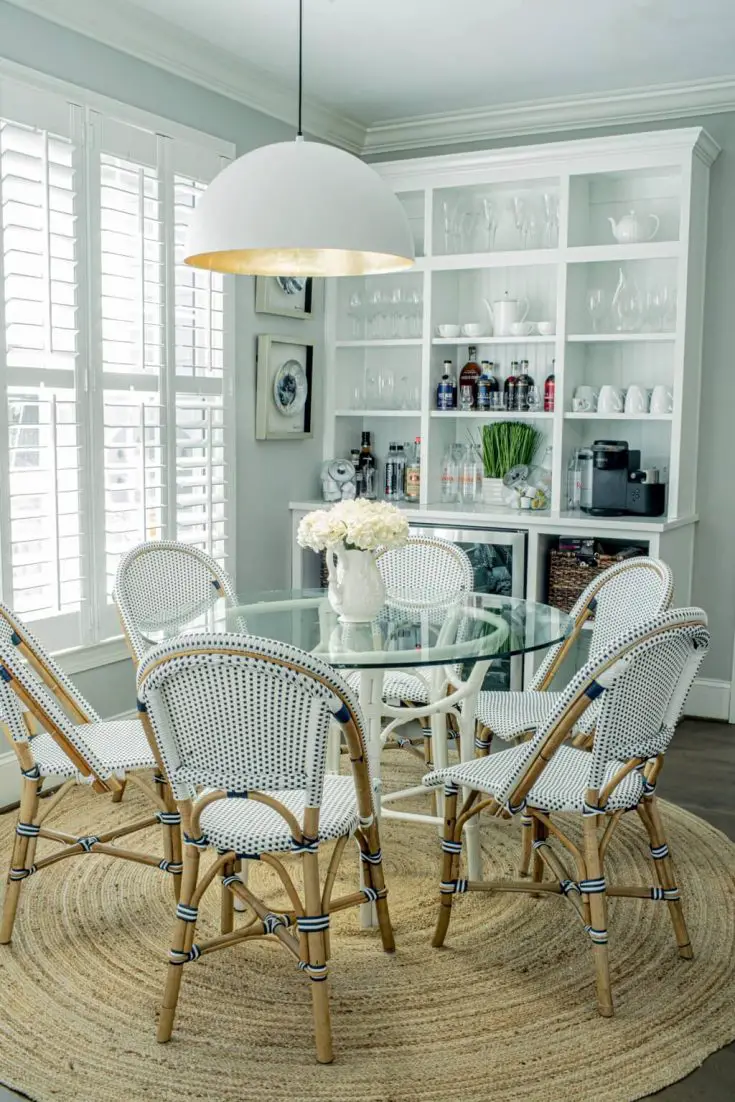 Everything about this breakfast nook I love.  Well almost everything, I'd prefer a non-glass table but from the round jute rug, to the Serena & Lily chairs, plantation shutters and the buffet server…I love them!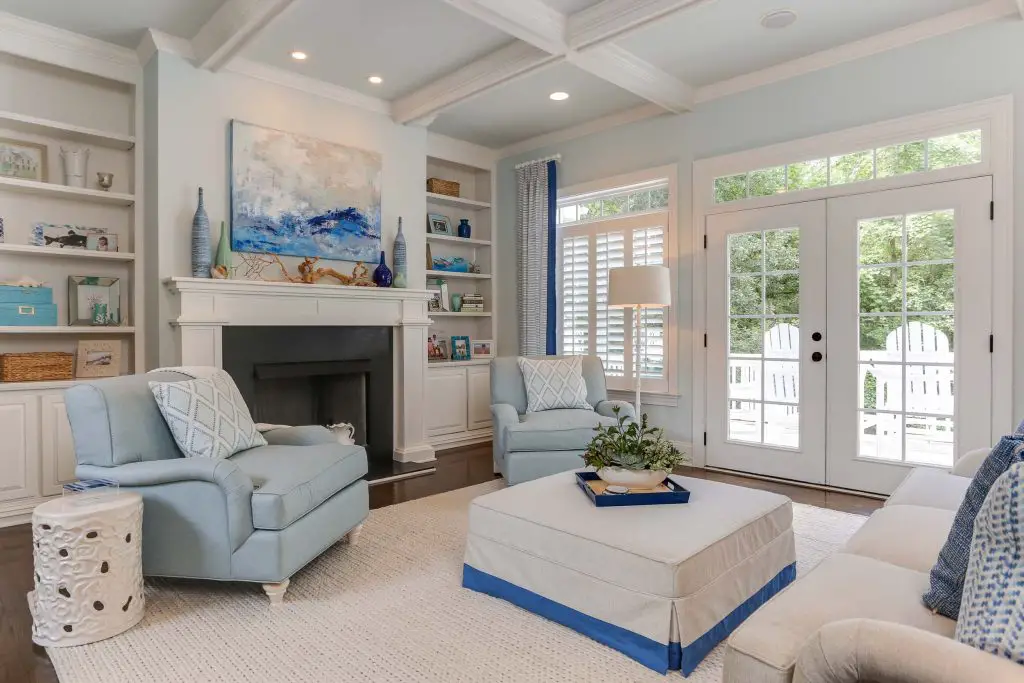 Can you tell I'm feeling the modern coastal aesthetic? I'm naturally drawn to blues when it comes to my own home decor.  One aspect of decorating that I both love and struggle with is shelf styling.  So I enjoy seeing how the professionals do it.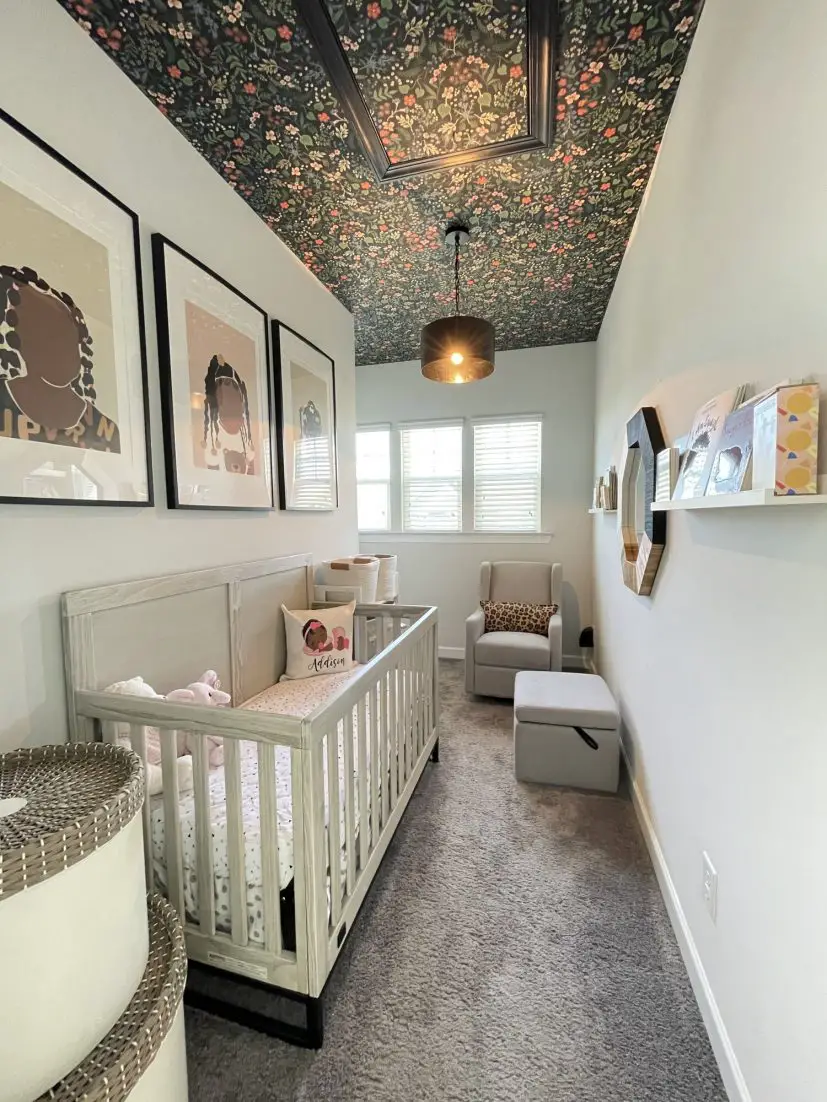 I've been looking for interior designers to spotlight locally and when I came across Niki McNeill's blog and saw this darling nursery she designed for her baby girl I had to share it!  Isn't is so pretty?  Definitely check out her full post to see how she converted her office to a nursery.  She's a local black interior designer so if you're in the Raleigh area be sure to hit her up!
A formal dining room ready for a Summertime dinner party!  I love how light and bright this space is especially with the popular gleaming primrose mirror from Anthropologie.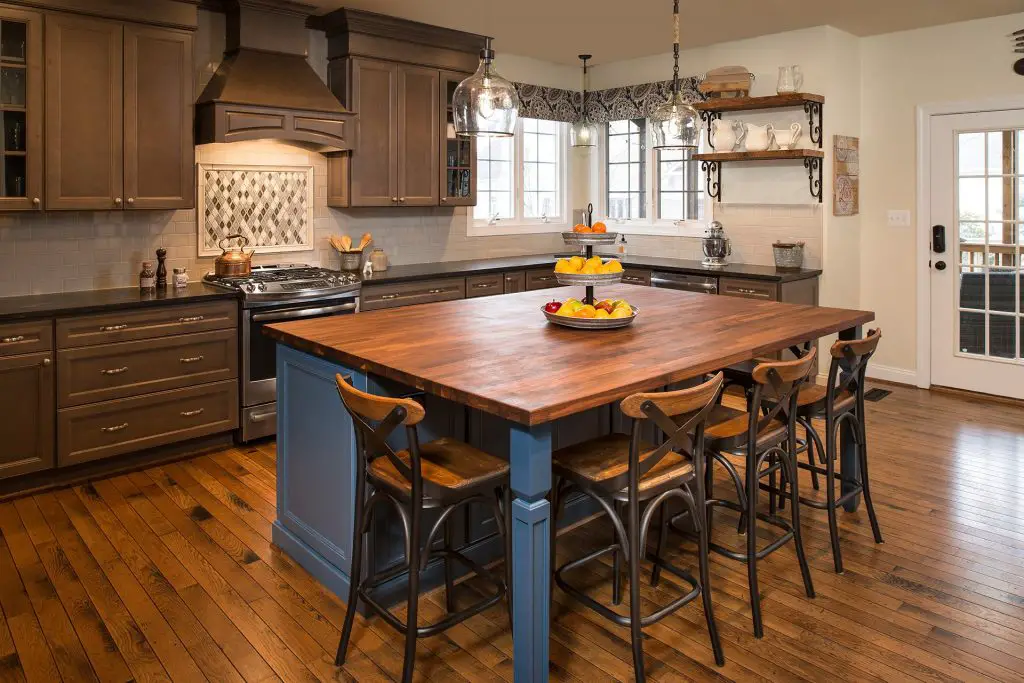 There was a time when I loved a dark kitchen.  I'm not there anymore but I do love this kitchen.  I'd want to change the flooring and island color to keep the kitchen from feeling too dark.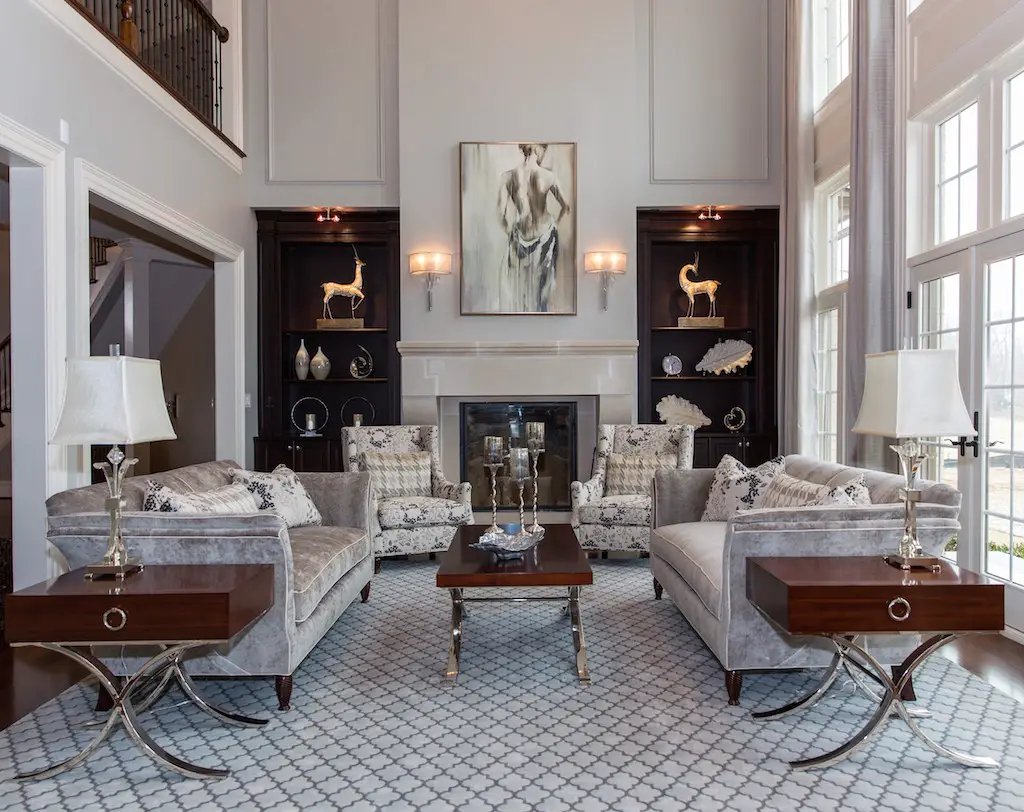 This formal living room is so elegant!  What I love about this space is the contrasting dark built in shelves.
Pulling together all of this home decor inspiration is so much fun!  I hope you enjoy these posts as well.  Especially when my own decorating is at a standstill, I like to be able to share what I'm loving with you.
Catch up on previous installments of my weekend watchlist series: