It's the morning of our last full day at the beach.  It's my favorite place to be.  It is my sweet spot.  Nothing could be finer than to be in Carolina…beach that is!  I guess everyone has their favorite beach.  For me it's here at Carolina Beach.  I think it's the perfect combination of beautiful beach, laid back atmosphere and kid friendly.  If you're looking for a party every night and the club atmosphere this place is not for you.  If you're looking for not too many crowds then I say hey welcome to my haven!!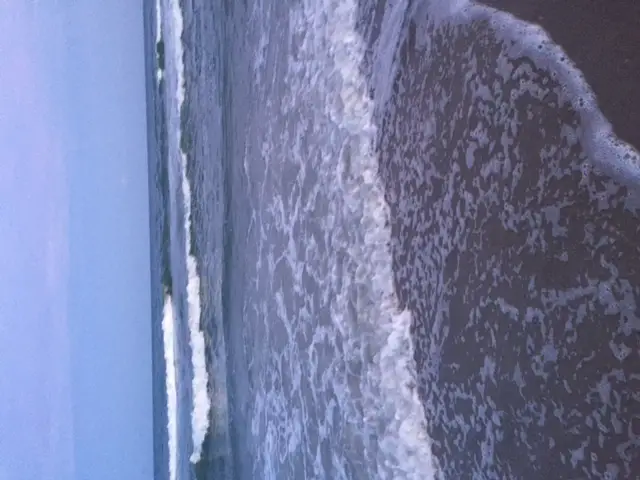 I brought my laptop to attempt to break out of the blog slump but it's not until the end that I am even the slightest bit inspired.  I guess I should've said before that if you want to see the highlights it would've been on my Snapchat 
(only1aria)
.  Yes there, not
Instagram
or
Facebook
and certainly not here.  I love my blog but quite frankly, as you can see I haven't been here much.  This week was my week to forget about work…that thing that keeps me away from my blog.  When I get off work the last thing I want to do is open up my laptop and do anything.  Not shop, not browse, not anything.  That's how stressful my job is and how draining.  I don't even want to go there, I am on vacation after all.
What I love about Carolina Beach is that it's the place where I can just unwind.  I can wake up in the morning, have my coffee and then go to the beach or the pool.  Over and over again.  I wouldn't change it for anything. 
I'd say we're pretty spoiled because we're usually beachfront.  But this time we weren't even planning a beach vacay.  We decided last minute to stretch a few days into a week and I'm certainly glad we did.  This time we were ocean view and we had a nice unit but it was three stories up and a good walk to the beach and pool.  I love love love the beach, but I spent more time at the pool because that's where the kids wanted to be, but also because the waves were assaulting! I got knocked down a few times and I was like, I've had enough! To the pool we go!
On the way home we stopped by Wings on the way out of Carolina Beach.  Good thing we did because it was their end of season sale and everything was half off!! So if you live in one of the beachtowns where they're located I'd say to hop to it and get the good stuff for great deals.  I got a cute Carolina Beach bag and my coveted CB car magnet.  I've always wanted one but I've seen them for closer to $10 that the $2 I got it for.  All is well!!!
I could stay at Carolina Beach all summer and would be so happy!!! On my life goals list is to own a beach house, nowhere else but here, where my heart smiles : )