After having highs near 70 and then snow last week, here in Eastern North Carolina we have been bracing for the BIG SNOW STORM for the past few days.  I had the day off Monday January 27th so I used that day to prepare and get the last few necessities in case the forecast would be true and we had to be at home for several days.

Can I just say that we never get snow AFTER I get paid.  It's always right before.

But the Lord is blessing me to provide all of my needs.  I made a quick list and headed out with my Jordanhead to Harris Teeter and Walmart.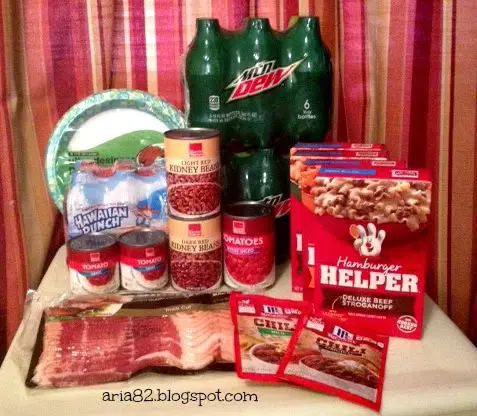 I made a quick list that included very cheap drinks, the bacon was on sale so was all the fixings for chili.  I got the HH because my high value coupon was about to expire.  I spent $16.53 saved $25.49 at 61%.


I ALWAYS feel like I overspend at Walmart.  This time I had to get what I had to get and what I knew would get us thru this week.  Sooo many people were at Walmart.

I got what we needed for several cold weather meals and snacks for the kiddos and hubby.

People always ask why do you get eggs milk and bread before a storm hits?  Well my answer is, it's not those items specifically.  It's the fact that they are necessities. Staples. The basics. I didn't need milk but I needed bread, sugar, chips, drinks, bottled water, etc.  Say what you want about us in the South but I'm not driving on any icy road to go to the store that I should have gone to when the weatherman said it was gonna snow.

So that was Monday.

On Tuesday (Monday night) this is what my app showed: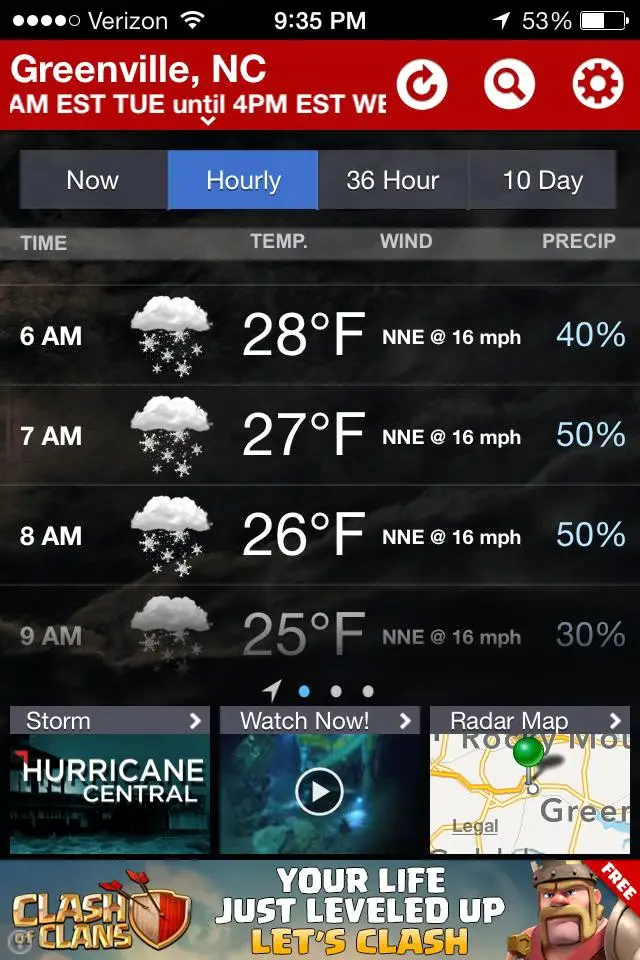 And so me and the kids (school was already cancelled) waited and waited and waited for the snow.

And waited some more.

The forecast was for 8-12 inches.

Now I don't like snow.  Anybody who knows me knows that. But even I got excited at the prospect of 8-12 inches of snow!!

First came the sleet and the freezing rain, that was before the kids went to bed. Never once did any of the stations mention anything about sleet and ice.  That's what we usually get when they call for snow.  They never once said to expect a "wintry mix" they said snow and lots of it.

I woke up around 2 am and saw the snow had finally came!!

We ended up getting around 3-4 inches.



Layered up in sooo many layers!!  They both have on 3 layers of pants and shirts!
My buddy boy is such a great helper!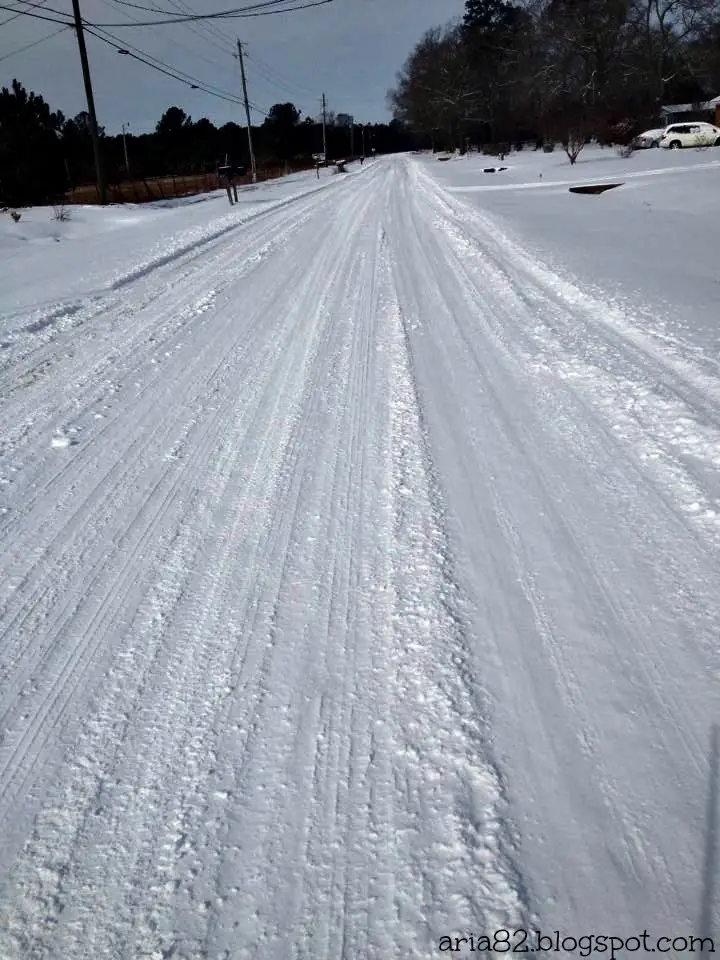 Our roads haven't been plowed.  I live on a country road.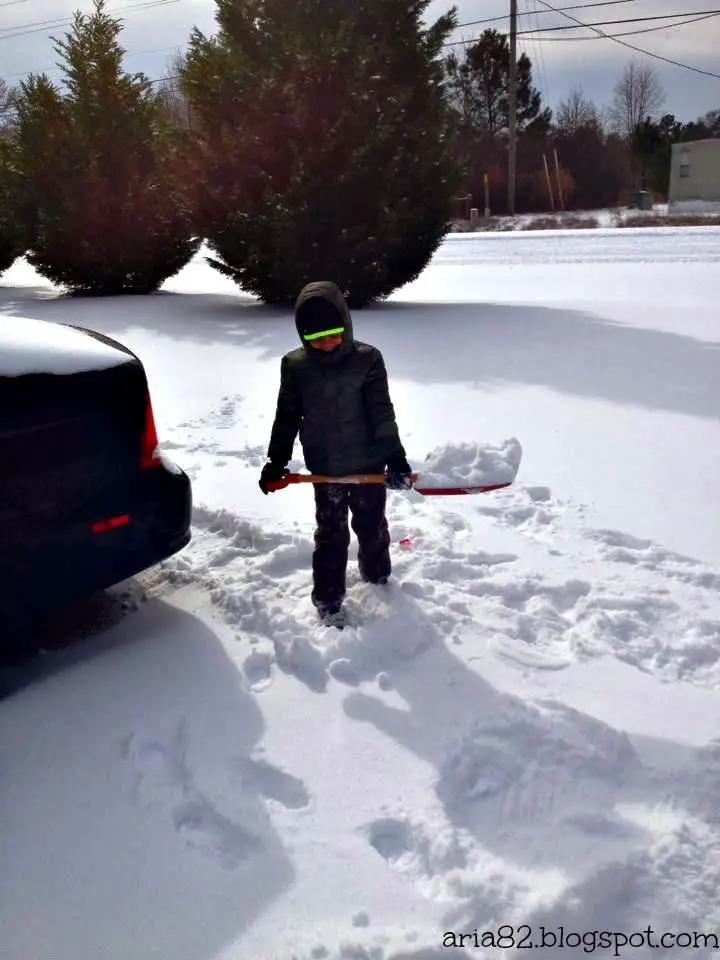 Shoveling = fun and it explains why I'm so hungry and perhaps a little sore, shoveling = work!
I want my hubby to get another job.  He's part of the "Emergency Crew" at our local University so he still had to work today 🙁
Look at my beautiful snow angel!  I made her 🙂
And the highlight of my day…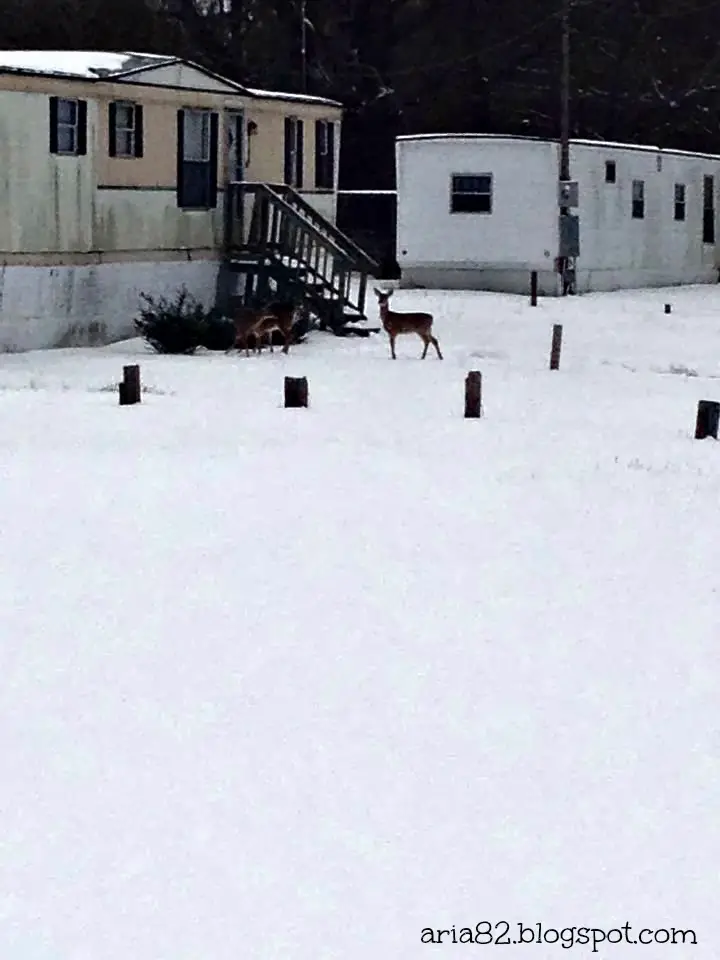 I had the front door open and out of the corner of my eye I spotted two deer.  I ran into the street and took a pic with my iphone and posted on facebook.  I came back inside and then noticed a third…so I got even closer.
They probably are like who is the crazy chick running towards us without a coat on and just wearing her Tims?
Pause…that makes it seem as if I was naked, I had on clothes, just no coat and I slipped on my Timberland's so that I wouldn't fall and bust my arse trying to snap a pic of some deer!!
Quick!!! Let's get away from her!!!
And off they went into the thicket.  lol The word seemed appropriate.
Because my pics come from my iphone, I always touch them up but I felt like that was ruining the quality of the deer! lol So I left the touch up off of this last pic.  A DSLR is in my near future I tell you! 
By tomorrow I will be completely over the snow.  I made my snow angel and had a mini snowball fight with the kids.  I'm done.
I don't mind not having to go to work of course 🙂
I made chili for my DH to come to a hot meal, only for him to just text me and say they want him to stay another hour or so…oy vey.  I made it earlier than I would regular dinner.  I realized an hour or so ago that my tummy was grumbling so I guess I will go ahead and eat some chili and wait for him to come home so I can give him a big hug and tuck him in as snug as a bug in a rug. I know he's soooo cold 🙁  Poor bubby.
What do you do for a snow day?  Especially if it's not something you're used to?