Long time no see friends…I took an unintentional break from the blog last week.  I had too much on my plate.  I'm back and really wanted to share some highlights from our Carolina Beach Vacation this year.  I get asked a lot why don't we go anywhere else on our vacation.  To be honest Carolina Beach is my happy place.  I don't need a passport to get there.  I don't need an airline ticket so I can pack however I want.  And I don't have a job where I get tons of weeks of vacation.  Sure I get some good vacation days and those include being sick or the kids being sick or snow days and the like.  So when I get that week that I take each summer, there is truly no other place that I'd rather be than Carolina Beach!  🙂
Carolina Beach is almost like my second home.  One day I hope to have some rental property there and we can spend weeks on end in our beach home.  I love the laid back, family friendly environment, it's just perfect for me.
This year we didn't do too much that was out of the norm but this was the first time we stayed in a high-rise condo.  I felt like I got the lazy way out with the elevator!  I'm not complaining 😉  But even if we are never out as much as I love, having that view each day is priceless.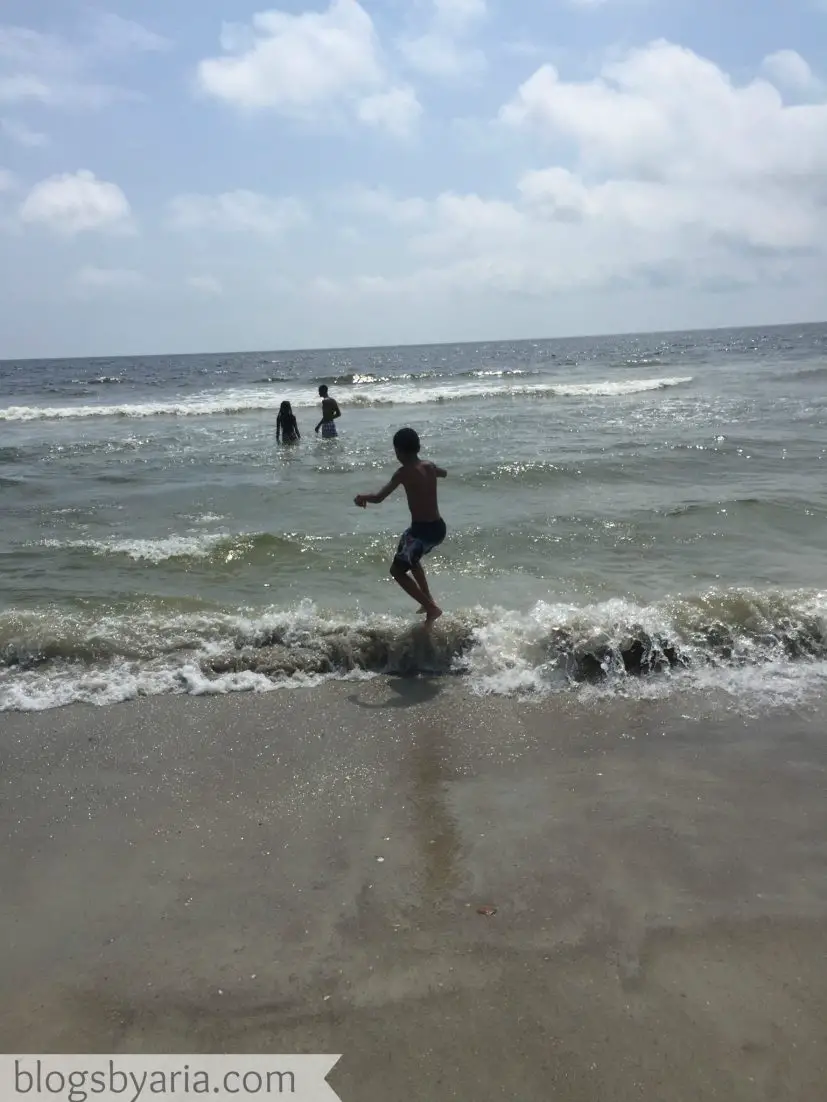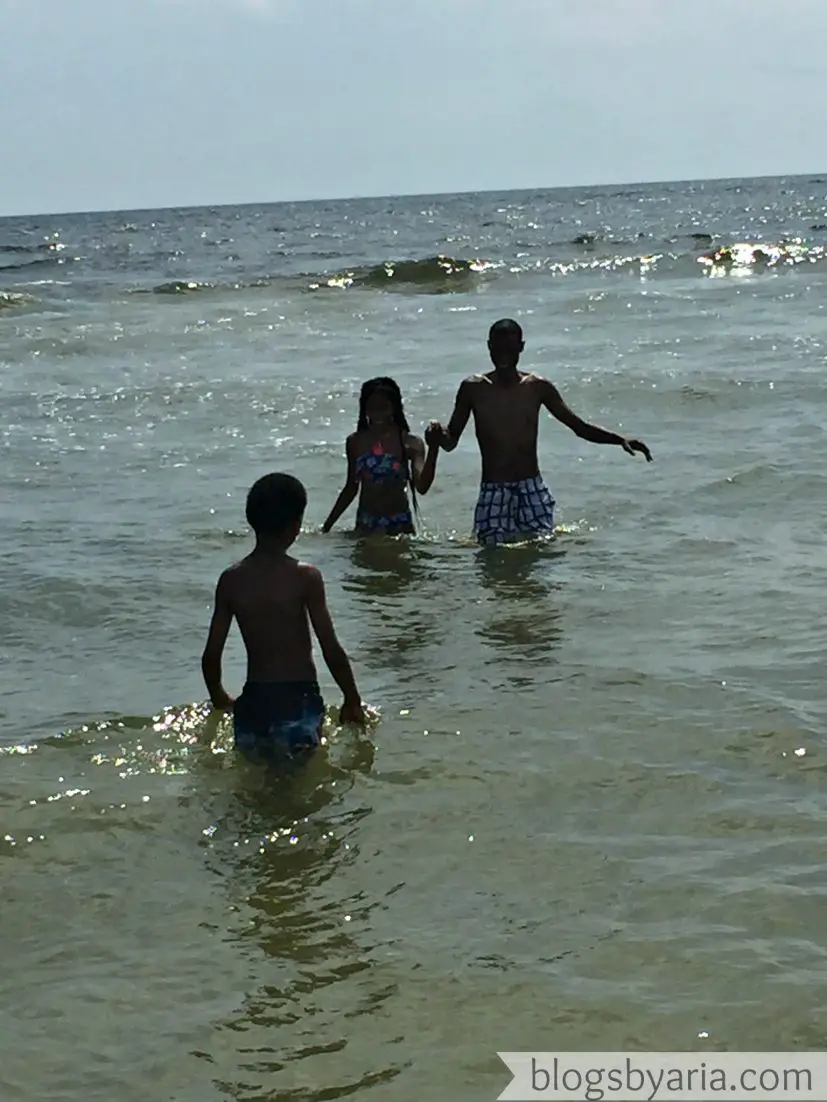 I love the beach and the kids love the pool so there's always some compromising.  DH prefers to literally go to the beach for a bit and the pool for a bit and he's over it.  Makes no sense to me but I don't let his party pooper mood affect me at all lol.  He's happy to be in the bedroom with the remote and his laptop and his sports podcasts and I'm happy with that. 🙂
So aside of our days being filled with the beach, pool and repeat, we enjoyed nights out for most of the dinners.  We played a card game called Phase 10.  Have any of you heard of it?  It's a hoot!  My stepdad plays it all the time so he taught us all how to play and it's a long game but very competitive.  I usually bring a deck of cards and UNO cards for that one night it seems to rain but I completely forgot to pack them this trip.  So having the Phase 10 game worked out great.
We always take a day out of the week and head to Myrtle Beach, SC.  We go to Crabby Mike's and play miniature golf and go to the outlets.  This time we took the ferry from Fort Fisher (down the road, past Kure Beach, which is past Carolina Beach) to Southport to head to Myrtle Beach.  The kids really enjoy the ferry and it's been a while since we took it.
On Thursday we head to the boardwalk to go to the carnival.  The carnival runs daily but we go on Thursday nights because they have fireworks.  Unfortunately they cancelled the fireworks due to lightening that was a ways off.  I get it, safety first, but it was a bummer not seeing the show.  The kids went on two rides that really had them scared.  The second ride they got on had these cages that as the ride went around you had to use the wheel inside the cage to keep you upright.  As soon as the kids were headed to the ride I said I didn't think they should get on the ride.  They wanted to and DH felt they'd be fine.  As soon as the ride started, I had flashbacks to my own time on a ferris wheel when I was Bri's age that had those same cages with that same wheel.  My cousins and I were way too weak to keep the cage from staying upright so we were upside down the whole time and I was so so scared.  And the same thing happened to my babies.  I was freaking out and crying and thankfully the guy who was operating the ride stopped it so my kids could get off and then started it back up for the other people on it.  My babies were horrified to say the least and we held each other so tight.  Such a scary experience.
On Friday we headed to historic downtown Wilmington and had some ice cream from a cute shop there called Kilwins.  And we went on a Cape Fear riverboat tour that was quite interesting.  I learned so many fun facts that I'm sure I'd win in a trivia game! 😉  But it was fun learning such cool things about my state.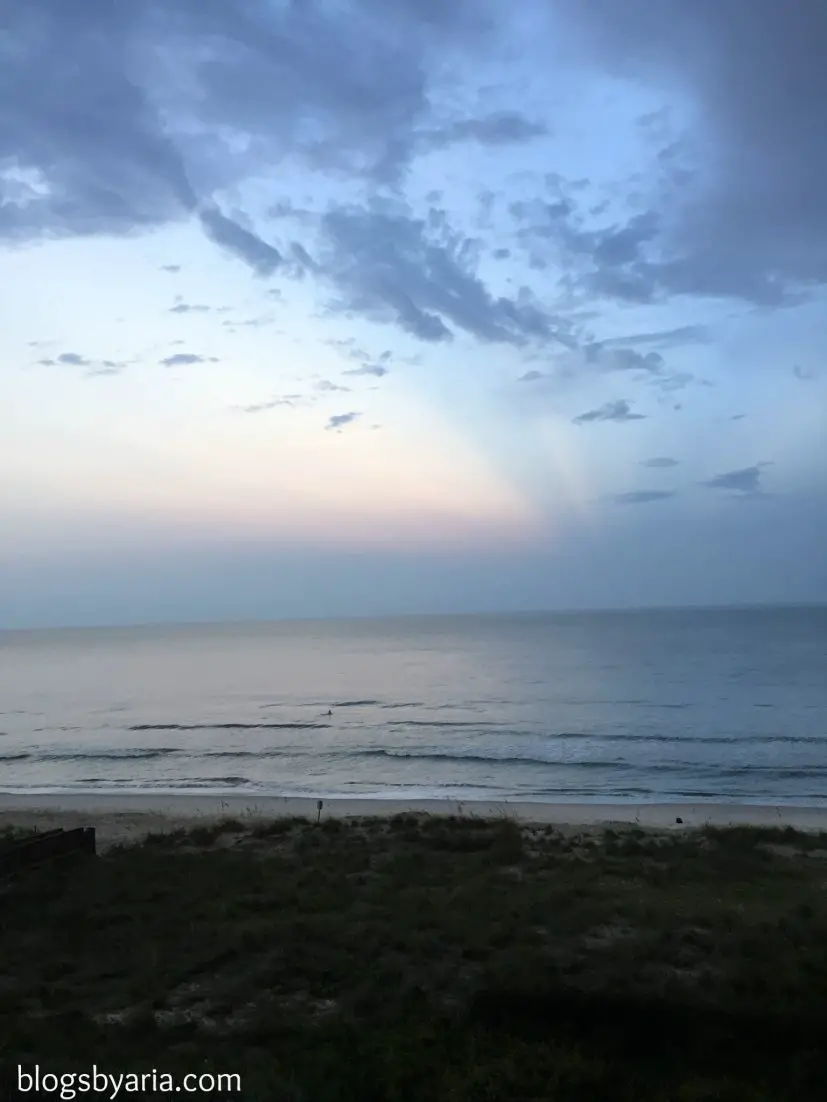 By Saturday it was time to leave.  The beach rentals are from Saturday to Saturday so we packed it up and headed home.  I always feel like I could use another week or two instead of coming home.  But it's something I look forward to every year and I feel like it's my place of escape.  My home away from home.
I really do want to do some more traveling soon as a family.  I want to visit my other side of the family in Philly.  I want to take the kids to Disney World and I'm dying to go to Maui.  I want to visit so many places but that's just a few that are high on the priority list.  Anyway I really appreciate you all for spending some time with me today.  Nothing like the beginning of fall to recap the summer vacation lol.