Summer is perfect for getting caught up on reading some good books.  Today I'm sharing 7 books you must read this summer.
Summer is here!!! Unofficially, but it's still here! (Now that my main TV shows are on hiatus and school is out for my kiddos)  And I don't know about you but for me, summer time means it's time to read.  I used to always be an avid reader but as I've gotten older, I just don't have that kind of time.  Only in the Summer and I think that is because a lot of my TV shows are on hiatus and I just have some time freed up.  Last Summer I didn't read at all.  That was maybe the first time that was the case.  I was binge watching The Good Wife all Summer long.  I started the show in May and watched all seven seasons by Labor Day.  It was sooo good and I want to re-watch it soon but more than that I want to really get my reading game back up.
So today I decided to share a few books that are on my list of must read books this Summer.  Maybe you'll see some that you may want to try out.  And if you have any suggestions leave them in the comments and I'll be happy to add to my list.
*this post may include affiliate links, you can read more about that by reading my Disclosure post*
Okay so I am an avid listener and fan of The Breakfast Club and Charlamagne hyped this book up before it was released so much and at first I wasn't that interested.  But as I heard him interview about the book and see that the hype was real, I was like okay I'll get the book and read it this Summer.  So I knew it would be at the top of the list.  It's a New York Times best seller so I'm excited to dive in.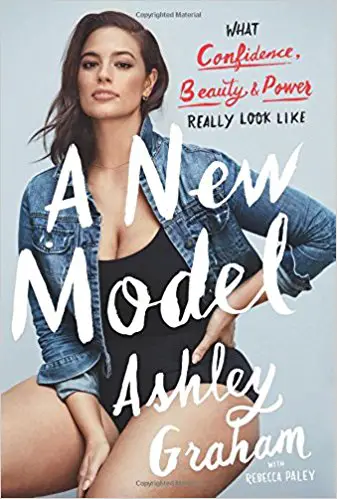 I really like Ashley Graham.  She's such a down to earth girl and I think her book would be great for Summer reading. I've heard her interview quite a few times and I'm excited to check out her memoir.
A few summers back I read this book and I really enjoyed it.  I think I got it from my local library.  Currently I have no idea where my library card is, it's been that long.  But I remember this book.  It is literally my dream to live in Paris for a few months.  Oh how fun that would be.  Live vicariously through the author and go to Paris this Summer.  You will love it!  And I will too, again! 🙂
Okay now I'm sure many of you have read a book by Eric Jerome Dickey, because I've read handfuls and I enjoy them.  But I really  like his older work the most.  That's why I choose Milk In My Coffee because it's an oldie but goody that I can read over and over and never tire of it.  Friends and Lovers is also really good.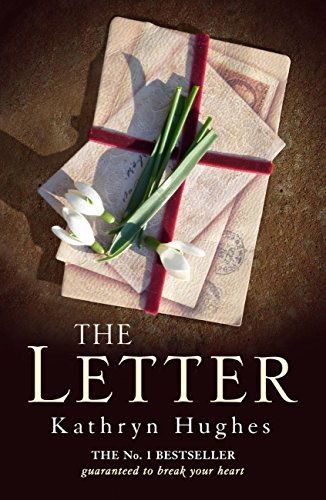 I just ordered this book just a few days ago.  I'm excited to read it.  As I was looking on Amazon and making sure I had my books ready to start the next few weeks, this book kept coming up suggested for me.  I plan to save this book for my beach vacation later in the summer.  If it's anything like what all the rave is about I will definitely finish it during that week.  Has anyone heard about it or read it yet?  It came out last year.
I'm sure by now you've all heard about how Leah Remini left scientology and is now on a mission with her book and her show on A&E to expose the group/religion/cult… you choose what you want to call it.  I've watched her show and I'm intrigued.  And I've been meaning to pick up this book!  So definitely it deserved to be on my list and I'm reading it soon.  I don't expect it to take me too long.
Last on my list.  I like Andy Cohen a lot and I haven't gotten any of his books yet.  So I think I'll start here and then move on to his book Most Talkative: Stories From the Front Line of Pop Culture.  Andy is truly a friend in my head and I've always heard great things about his books.  I mean, Watch What Happens Live is one of my favorite shows.  I've been doing myself a disservice by not yet partaking in his humor that is much like mine.
So those are the 7 books that I will be reading this summer.  I'm starting with Black Privilege.  And we'll go from there.  I do have some binge watching I'll be doing this summer (I'd ask for suggestions but my binge list is way too long) but now that the majority of my tv shows are on hiatus I now can make room to read.
A few honorable mentions…
Guys… you have to check out any of Chelsea Handler's books…she's hilarious!  My favorite is Are you there vodka? It's Chelsea
I like most of the books by Emily Griffin and if you haven't read anything by her please start with Something Borrowed and Something Blue.  Love Love Love.  I'm sure you will too.
I really love a good story about my community and love and relationships.  So I of course really enjoy Terry McMillan, her favorite book of mine is Disappearing Acts (so good, I've read it so many times).  I haven't read her most recent work, I Almost Forgot About You, but I'm going to get it too because I'm not really ever disappointed by any of her work.
Since I'm talking about books, I know a lot of people read their books on a kindle or listen to audio books.  Personally I like to hold a physical book in my hand.  I don't know if that will ever change.  But I am not opposed to audio books.  I mostly listen to podcasts in the car but I'm also excited to start listening to audio books in the car.  Especially when we travel.  So I've downloaded the audible app on my phone and I'm currently trying to see what do I want to listen to first.  I've partnered with Amazon to offer an awesome deal to my readers.
If you sign up for audible using my link then you can try audible and get two free audiobooks.  Just sign up below and you can listen on your computer or download the free app.

Thanks Amazon!
And thanks for spending some time with me today 🙂 I hope I was able to recommend a book that you love and I'm excited to turn off the TV and read some good books.  I'll keep you updated here and Instagram and let you know how I am coming along with my reading.  It will be our own little virtual book club! 😛