It's summertime which means the temperatures are hot and the skin is sweaty.  Today I'm sharing a few summer beauty must haves with you.
Every season brings different changes to your skincare needs.  In the summer the goal is to stay as refreshed as possible while dealing with high temps and where I live, lots and lots of humidity.  I'm no beauty guru but I have found a few products that are perfect for dealing with the heat and the stickiness while keeping my cool and looking cute too.
*this post includes affiliate links for your shopping convenience, you can read more about affiliate links by reading my Disclosure*
SUMMER SKIN ESSENTIALS
Let's start with what just might be one of the best inventions ever!  It's the Body glide for Her Anti Chafe Balm .  If your thighs touch at all then I highly suggest checking this product out.  It's like a deodorant stick but it prevents chaffing.  Wear your shorts and your skirts in confidence and no more chaffing!
I ordered my Body glide for Her from Amazon and since it was my first time ordering it, I got the smallest size.  I thought it was really small when I got it but in reality this will probably last me a couple of years.
I work in an office and am usually wearing pants so I don't need to use it every single day.  But when I am wearing shorts or a maxi skirt I pop the body glide stick out and it makes a world of difference!
BEST MAKEUP FOR SUMMER
When it comes to wearing makeup in the summer a lot of beauty bloggers will say to skip the foundation.  That's nice.  If my skin was clear and naturally glowing.  It's not.
So I do wear foundation even in the hot summer months.  What I'm currently using is Revlon ColorStay in caramel and Urban Decay Naked Skin in shade 8.75.  I have a little high-low vibe going on.  Not intentionally but the Revlon Color Stay gives me full coverage but oxidizes a bit.  The Urban Decay Naked Skin is very sheer coverage and the color is a little too light for me, but applied together they work perfectly.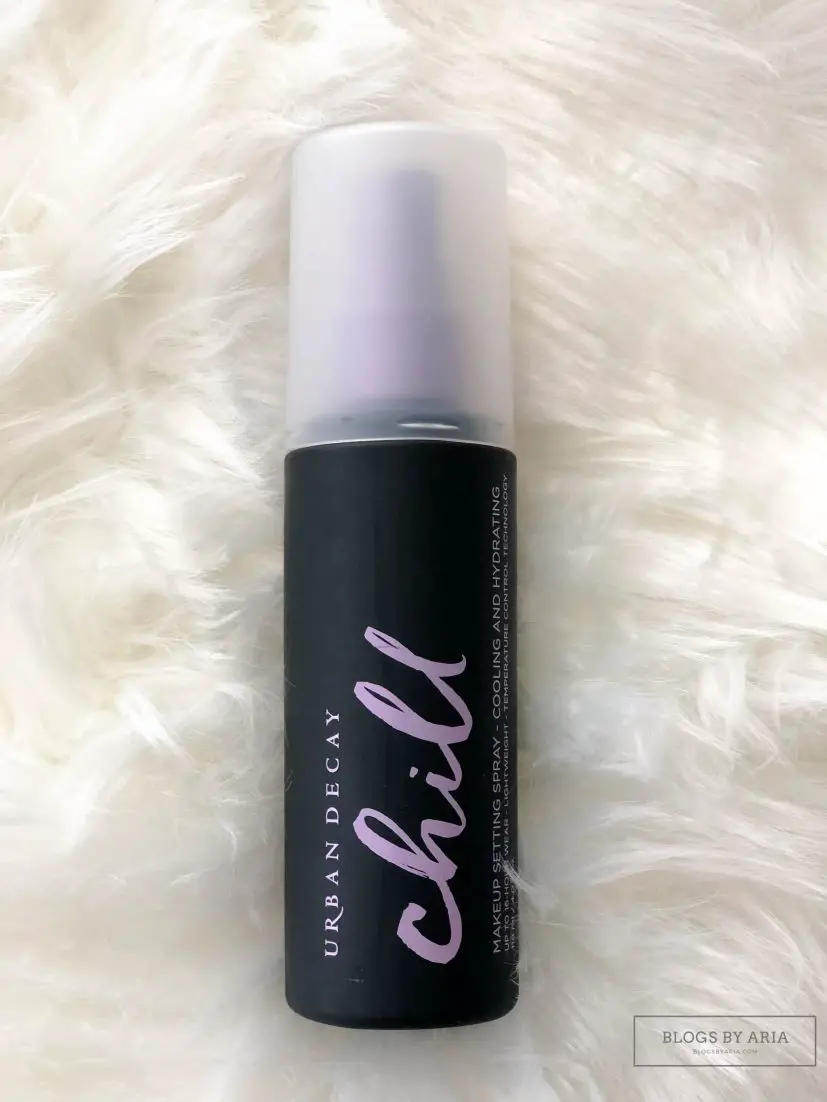 I'm already a huge fan of Urban Decay's All Nighter Setting Spray.  But this Urban Decay Chill is perfect for summer because it actually keeps the skin feeling cool.  It's a cooling and hydrating makeup setting spray.
Recently I went to my family reunion and used my Urban Decay Chill setting spray and my makeup stayed put all day through long travel and hot and humid Eastern North Carolina weather.
SUMMER LIPCOLOR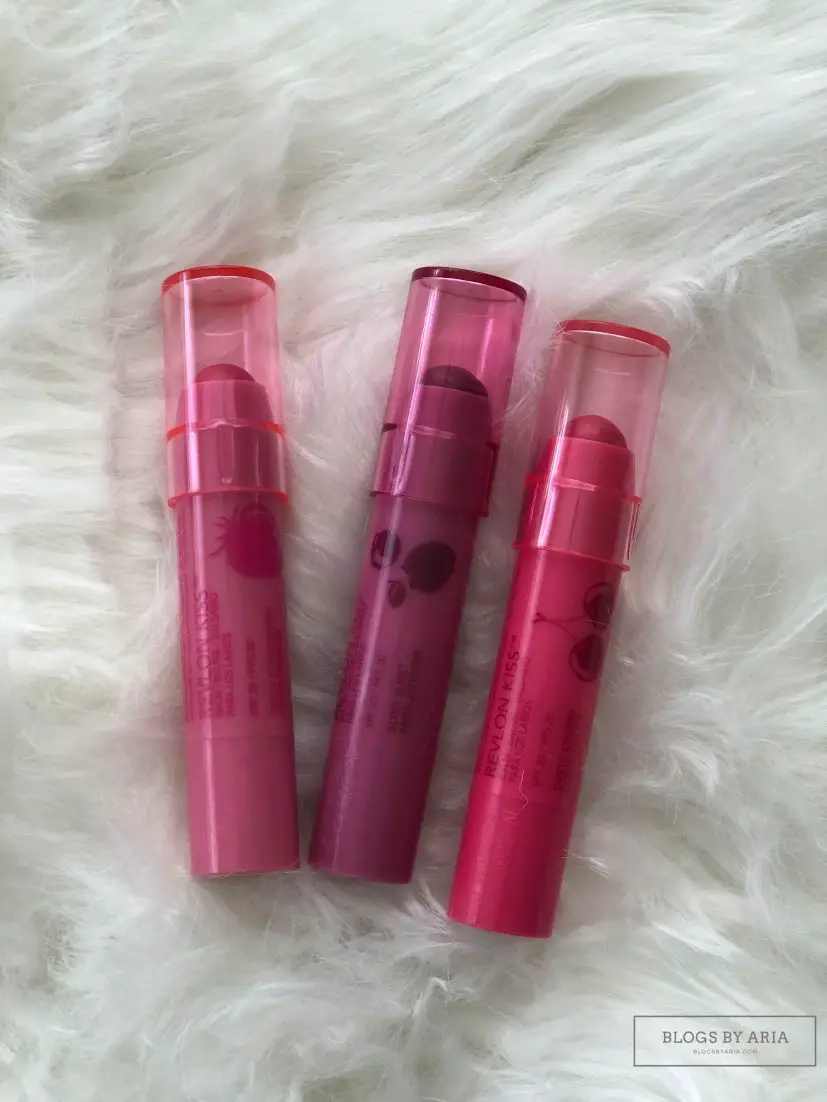 I don't wear lipstick too much during the summer.  But I do love a good lip balm.  These Revlon Kiss balms hydrate my lips like a lip balm and provide sheer color like a lip gloss with a great color payoff.
As a summertime bonus it helps to protect your lips with SPF 20.
They're infused with natural fruit oils.  If you accidentally lick your lips it's okay because they have a good flavor as a bonus 🙂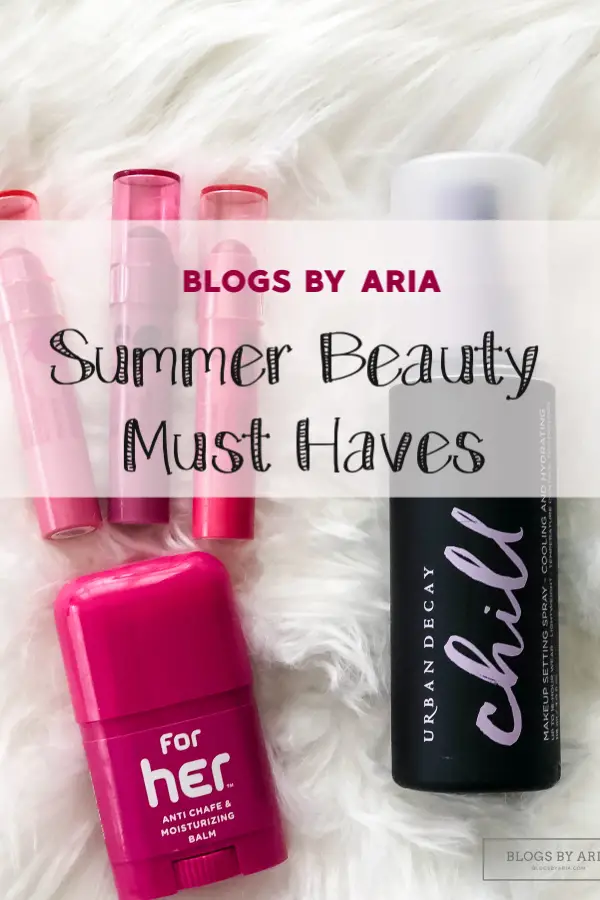 As we're going into the last full month of Summer, I hope that you'll try some of these products to help you beat the heat and keep it cute!  As hot of a summer we've had here in North Carolina, August always packs a punch with even hotter days.  I've been getting lots of use from my summer beauty must haves and let's face it, I probably will be using them through October around here 😉
What are your favorite must haves for summer?