Today I am sharing a few ways to Spend Less on Baby Gear.  You don't have to break the bank to prepare for your new baby.  Here's some tips to help out.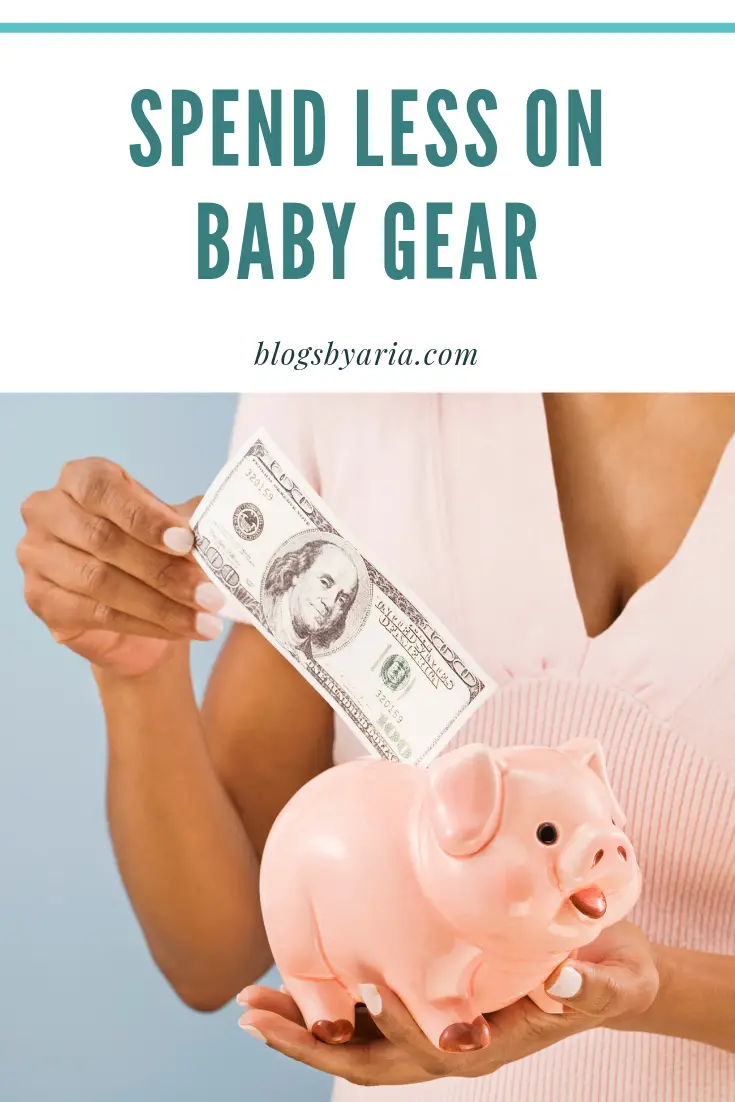 SHOP SMART
* Find discounts on all your parenting needs at 

www.babycheapskate.com

, which scours the web for the best deals every week.
* Join Amazon Mom at 

www.amazon.com

 (as referenced here on a previous blog post) for deals on diapers and related accessories (30% off) plus the free delivery extends to most Amazon items.
THINK GENTLY USED
* Buy and sell it all at 

www.rockabuygear.com

 which donates 2% of all proceeds to children's charities.  Babies grow so fast that it's easy to find items in top condition on the cheap.
*Another option is to look for a local 

consignment store

, here in my area we have a store called Once Upon A Child…you can buy and sell gently used kids and 

baby clothing

 and items.  It's a great concept.  I personally don't use our local store for my own personal reasons, but the store in another city I've had great results with, that was so many years ago however, so can't say how they are now, but it is an option.
GO GREEN
* Lean on your friends.  Everybody wants to help with a new baby, so let people give you their used gear (not car seats though), throw you a shower and pass down their advice.  Anyone who has already had a child understands that it can be a waste to purchase new for a baby and will want to help.  
Side note: Sure, when it's your first child, you may want new new new, but know that us moms who have already been there done that…it's no need to waste that money, save that for all the other costs you'll incur!
* Don't buy the hype.  New parents are inundated with pressure to buy all sorts of gadgets and conveniences for their 

bundles of joy

.  All a baby needs is love, warmth and food.  Sure some gadgets are a god-send…and others you realize aren't worth the extra cost and hassle. 
Read all the reviews.  Watch all the YouTube videos and save the gift receipts.  Do your research!
What you may think is a need I may say is a want.  For example…the diaper genie…I used it with my daughter, I didn't with my son…it was an extra hassle.  As many shopping bags that we bring home weekly from

Food Lion

, Walmart and Target…those were my 

diaper genie

!  Just tie it up and set it outside the door or take it to the garbage and voila! lol
There are so many ways to spend less on baby gear.  I hope you have found this post helpful if you're expecting your first baby.  I don't want you to walk away from this post thinking that you can't spend money on what you want for your new bundle of joy.  What I do want is for you to know that there are so many ways to spend less on baby gear.