This weekend I went to Winston-Salem, North Carolina to attend the Joyce Meyer conference.  If you're Christian, you may know her, she has an awesome ministry and has taught me so much about the Word and my relationship with God has truly grown thanks to her teaching ways…she just makes it very plain and real to my life.  Very much like my own Pastor at my church, I just love her.
Growing up I heard Joyce Meyer thru my Mom.  She loved listening to her.  I knew I was turning into my Mom the day I downloaded the Joyce Meyer podcast and 90% of the time, I'm listening to her each and every day.  Especially when I'm at work.  When I heard on the podcast that she would be somewhat local to me, I told my friend and we decided to go.
The conference was in Winston-Salem, NC which is about 3 hours away from me.  If not a little longer.  It's the equivalent to me driving to Charlotte but it's a little north of Charlotte.  It was my first time going to Winston-Salem.  But why is it so far??? Ugh.  The conference was for several days but we didn't want to take several days off from work so we decided to go to the Friday and Saturday services.
I really enjoy praising and worshiping God with a multitude of people.  It's an awesome experience.  I enjoyed seeing Joyce Meyer in person.  She's a hoot.
One of my great takeaways are the wonderful resources I picked up while there.  Prior to the conference I only had one Joyce Meyer book, but I haven't finished it.  I will.  But when I listen to the podcasts, I always hear about some of the different things she's offering and I had an idea of what I would buy while there.  As a bonus, she offers a buy 2 get 1 free deal at her conferences only.  So of course I bought 3 items!  I can't wait to dig in to them all, so far I have read the intro to the little purple book and it will be in my purse everyday so I can access it easily.
Of course travel means food.  My friend had already looked up some places for us to go on the trip.  The first spot was Sweet Potatoes in Winston-Salem.  We reviewed their menu online prior to going.  We were disappointed by several things.  For starters, their online menu wasn't the same as the menu inside.  Quite annoying.  Why?  Because there's a big difference between garlic mashed potatoes and horseradish mashed potatoes.  Anyway, they only had a limited menu and their desserts are only offered on certain days.  I ended up getting the Mama V's meatloaf with onion and mushroom gravy served with onion strings with horseradish mashed potatoes.  The meatloaf was very flavorful but the horseradish was very detectable.  My friend wasn't a fan of her meal.  Thankfully I ordered the half portion and didn't spend too much money.  The restaurant had a nice ambiance and that I liked, but that's about it.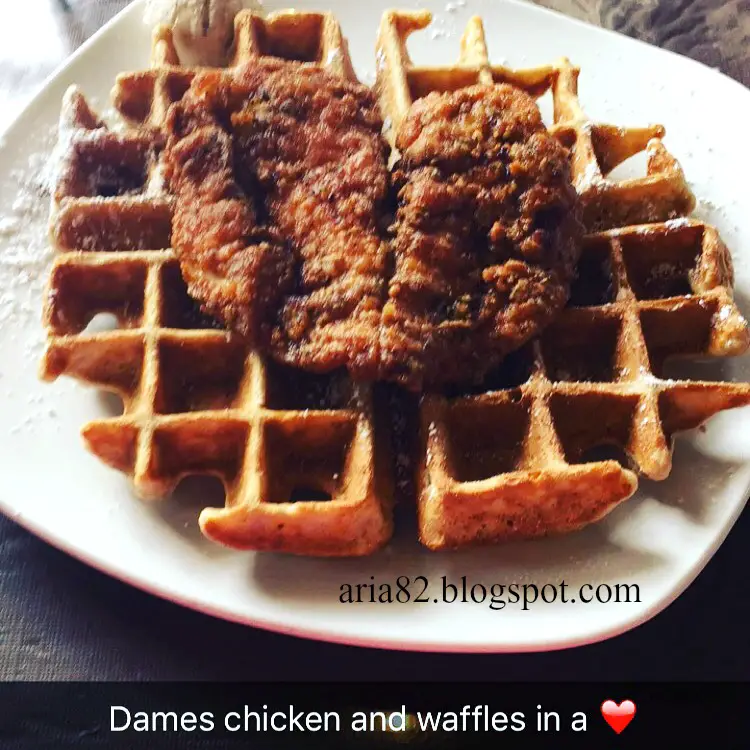 On the way home from the conference, we stopped at Dames Chicken and Waffles in Greensboro.  I have one word for you:  AMAZING.  Yes it was quite delicious.  I had never had chicken and waffles before and let me tell you…ummm ummm good!!!  I thought the waffle was great, they have a lot of shmears you can spread on top of the waffle.  I got the maple pecan shmear to try and it was good but I also got syrup because I'm a plain Jane like that.  The chicken was seasoned and fried crisp to perfection.  We waited 30-40 minutes to get a table but it was totally worth it even though by that point I wanted to be with my husband and kiddos so bad.  Who knew I had separation anxiety???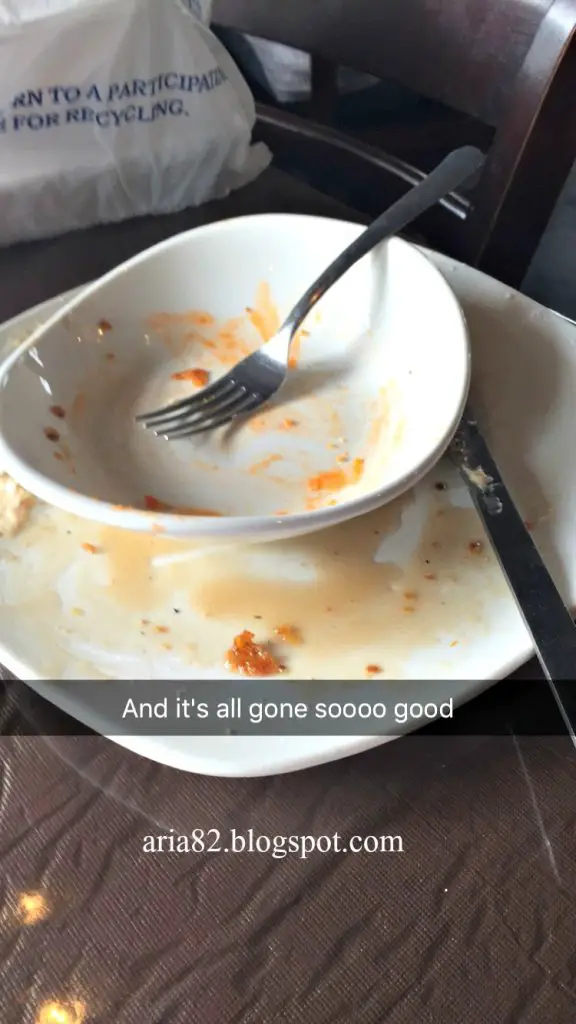 We still had quite a way to travel to get home but there is another location in Durham, NC which is about an hour and a half away from me.  Way more doable.  So it would be great to go after a day of shopping at the Streets of SouthPoint and I could definitely make the drive home without falling asleep! Lol   I totally left my friend hanging at some point in the drive back because I destroyed my food!
I really enjoyed the conference and the trip and I am debating on trying to go to the Women's Conference in the fall in St. Louis.  And I think I will make this an annual event.  I know it comes somewhat local, or at least close to North Carolina for me to go every year.  It was nice to get away and have a nice experience.  : )