We've been back from the beach for a couple of days and we're trying to get back to regular life before school starts next week.  I wanted to share a few pictures from our Carolina Beach house.  Sort of a beach house tour.  When you are booking your beach house rental from the websites you never know quite what you're going to get.  We've stayed in some really nice ones and some not so nice ones.  This beach house was overall okay.
This was our first time staying in a large condo tower.  The major perk of staying here was the two elevators.  Talk about a godsend.  We stayed in a fourth floor end unit in the Pelican Watch.  I would love to stay on an even higher floor but the views from this unit were amazing.
CAROLINA BEACH HOUSE TOUR
I can only imagine what staying in an interior unit would be like.  We had so much light in our bedrooms and the kitchen that you wouldn't have in an interior unit.  Even with so much light, one thing I felt was odd was the lack of ceiling lights.  It was mostly lamps if it wasn't in the kitchen.
PELICAN WATCH CONDOS AT CAROLINA BEACH
We stayed in a three bedroom two bathroom unit.  The master bedroom was for my parents.  There was a queen bedroom which is where me and DH stayed.  And there was a bedroom with two twin beds for the kids.  All with great size televisions and cable that is so much better than ours.
I didn't get pictures of any of the bedrooms and the kitchen and bathrooms also weren't on my radar.  It was a standard kitchen and out of all of the years we've rented condos for our vacation only one had a really nice kitchen.  So I don't expect much.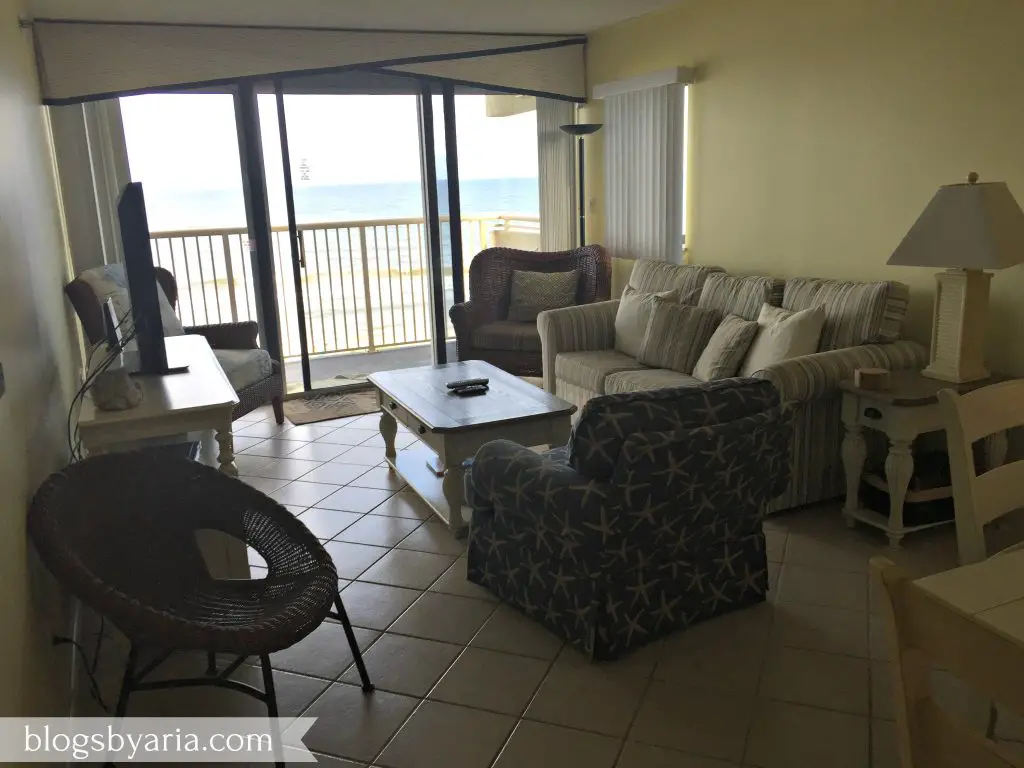 The overall seating in this unit worked well for our party of six.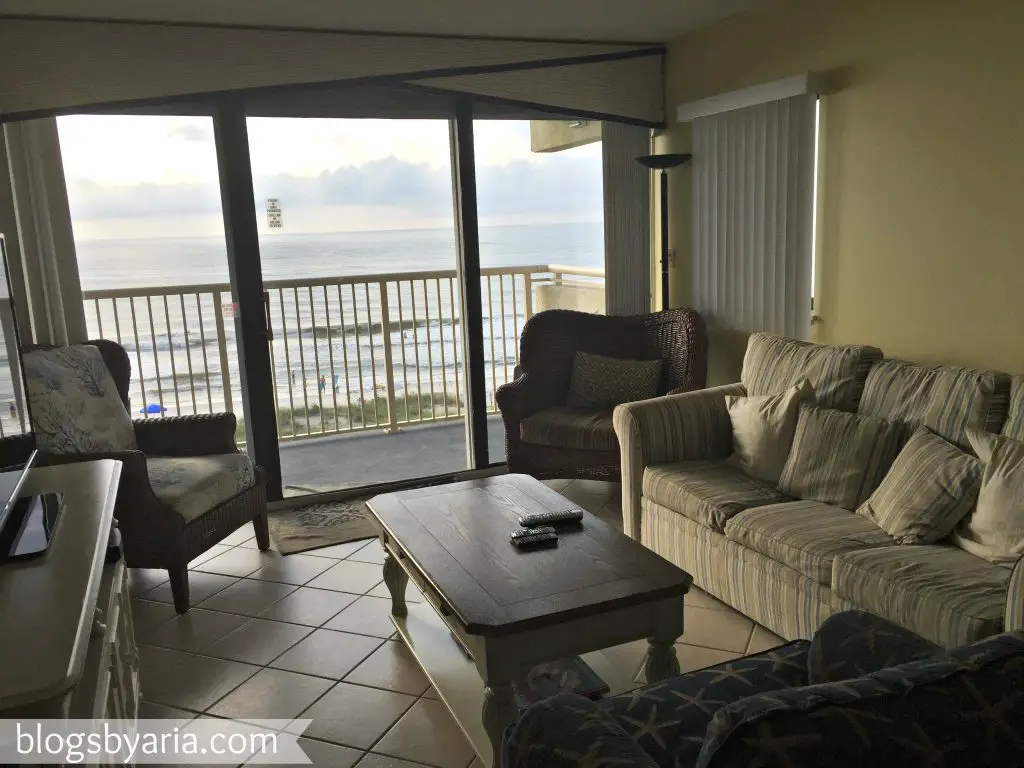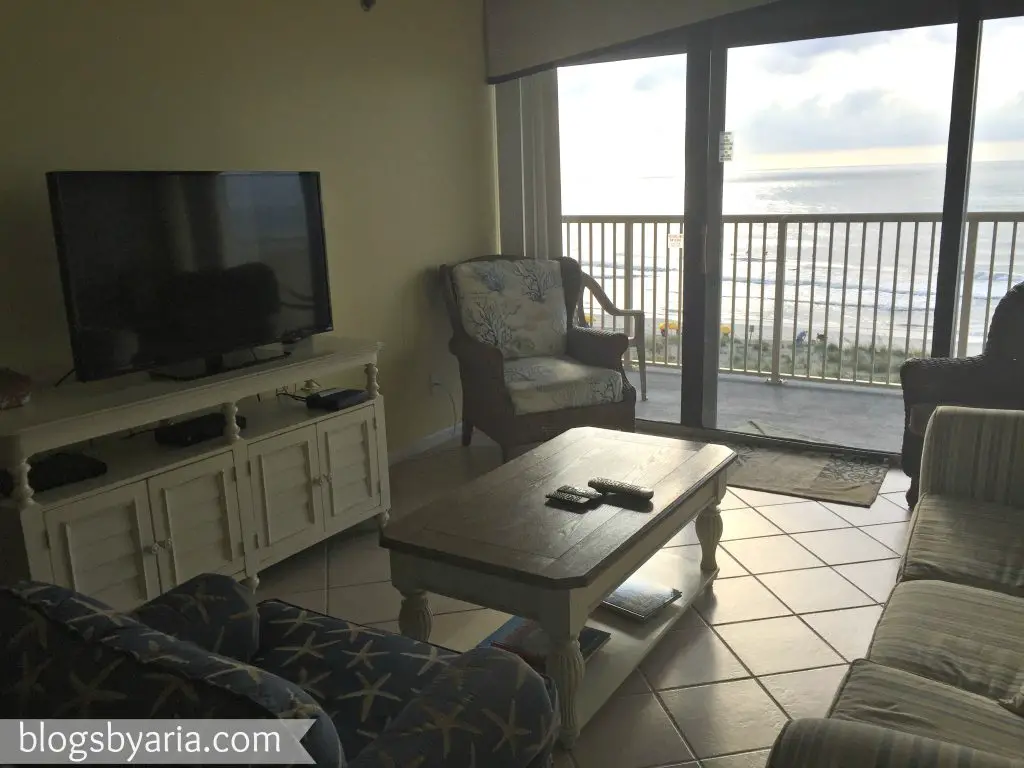 That view!!! That view from everywhere in the main living space is definitely worth it's price!  The couch has seen better days! ha! But the kids enjoyed it.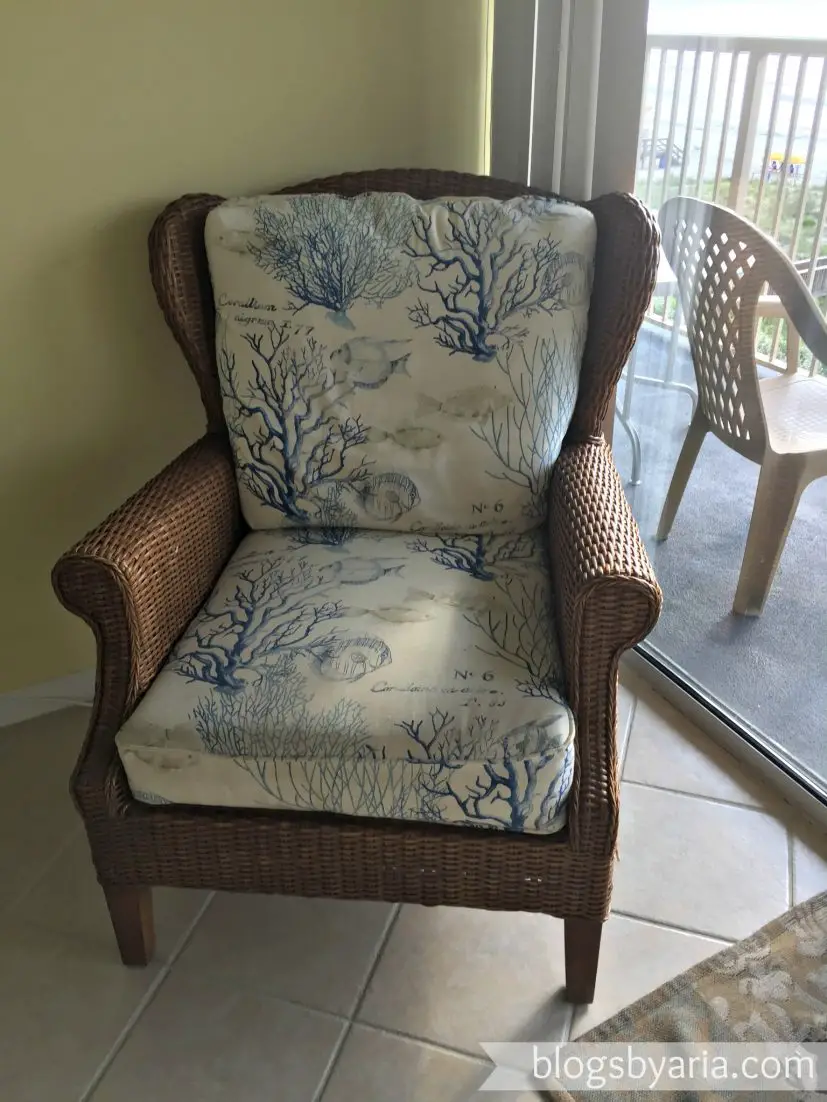 This seaweed chair was very comfortable.  I spent a lot of time here on my laptop trying to watch YouTube videos.
We all loved this starfish chair.  It was super comfy!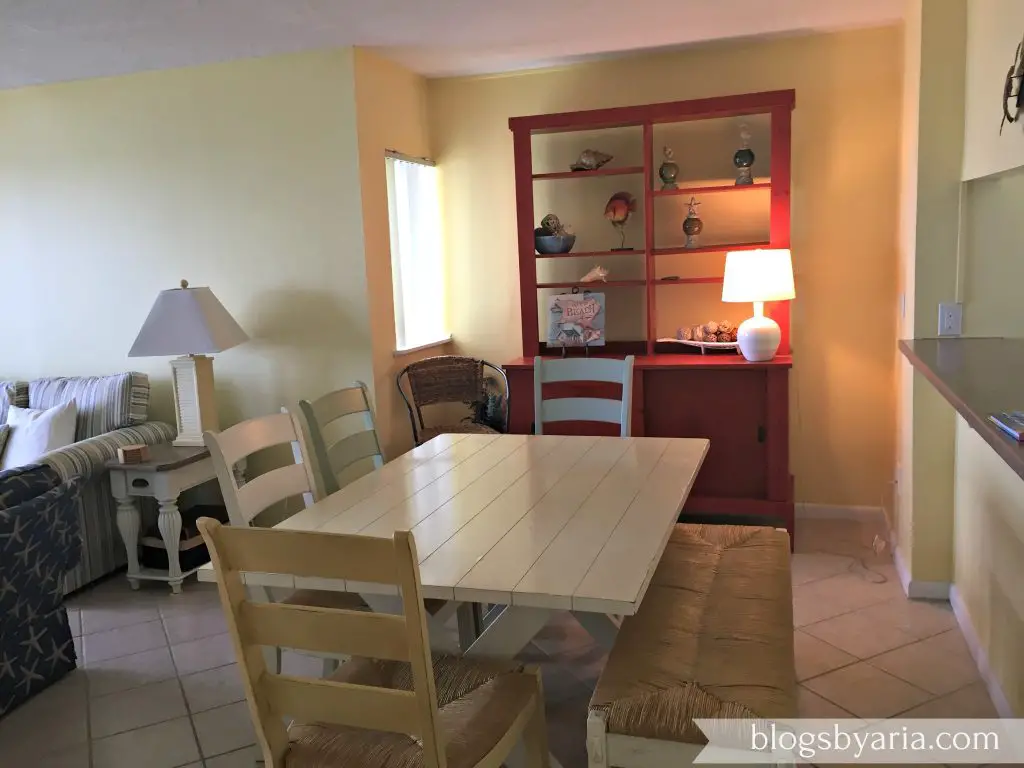 This dining table fit with the beachy look but the chairs and bench were not comfortable at all.  We played a few card games at this table.  And we watched our Greenville Little League team move on to the next round in the Little League World Series!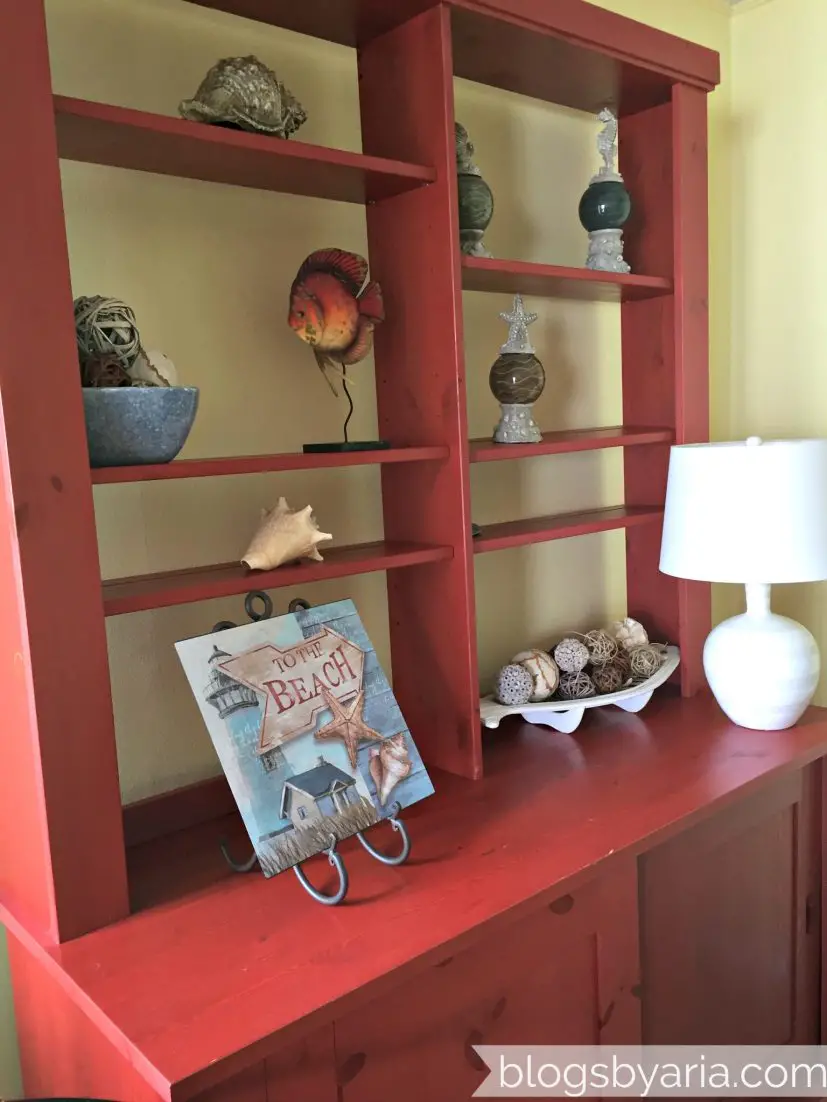 I always like the beach house vibe in the decor the owners choose to use.  Something I look forward to doing one day.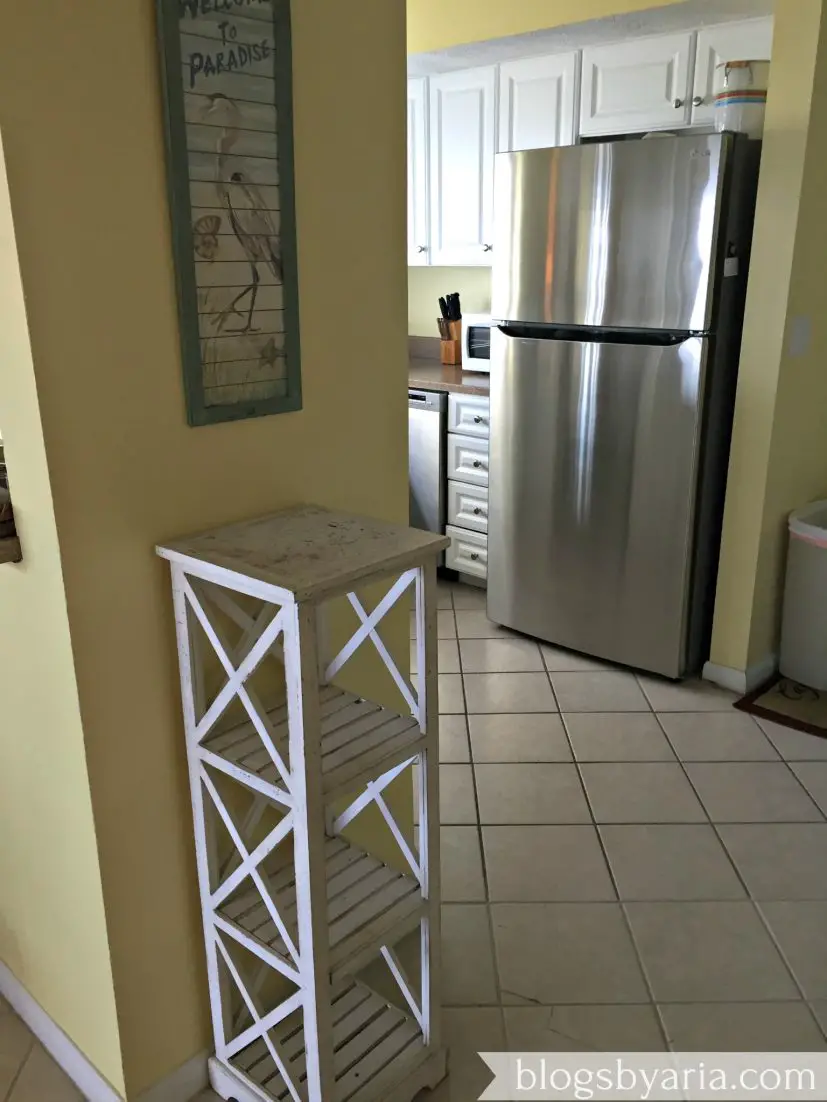 VIEWS OF CAROLINA BEACH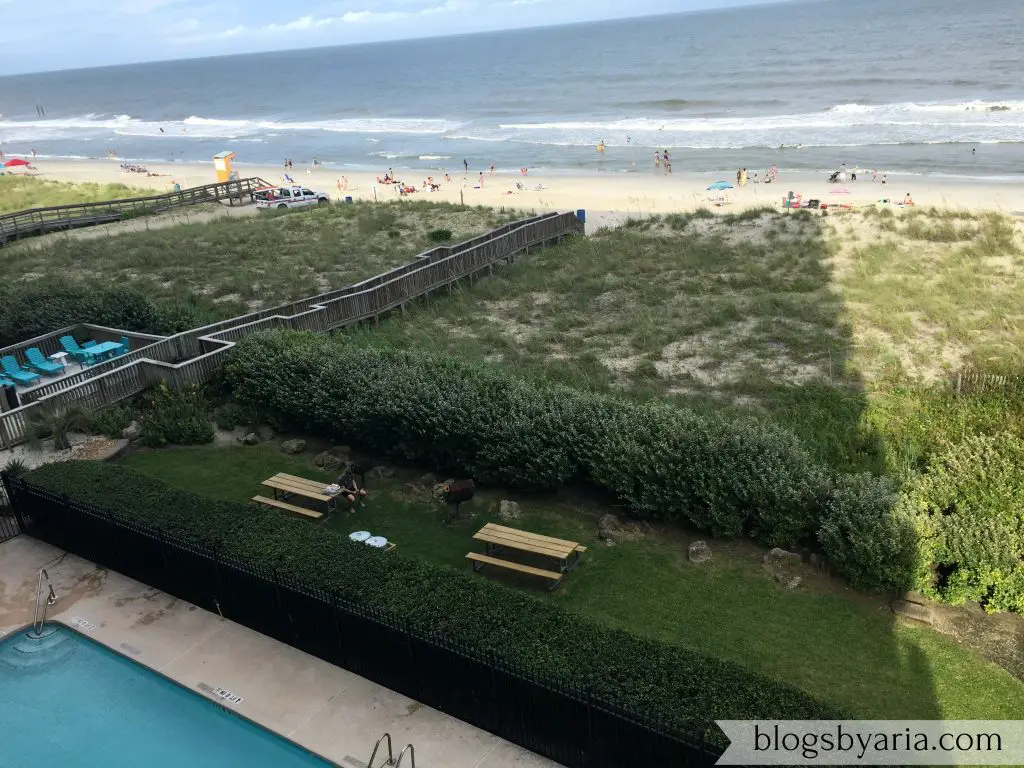 This is our view looking down from the balcony.  You get the beach and the pool and it's perfect!  There's even a grilling area that I don't typically see, so I thought that was a nice touch.  You can see to the left a little sunbathing area.  This property has the outdoor pool and an indoor pool plus a hot tub.  I preferred the outdoor pool but it's nice to have an option for when the weather turns sour.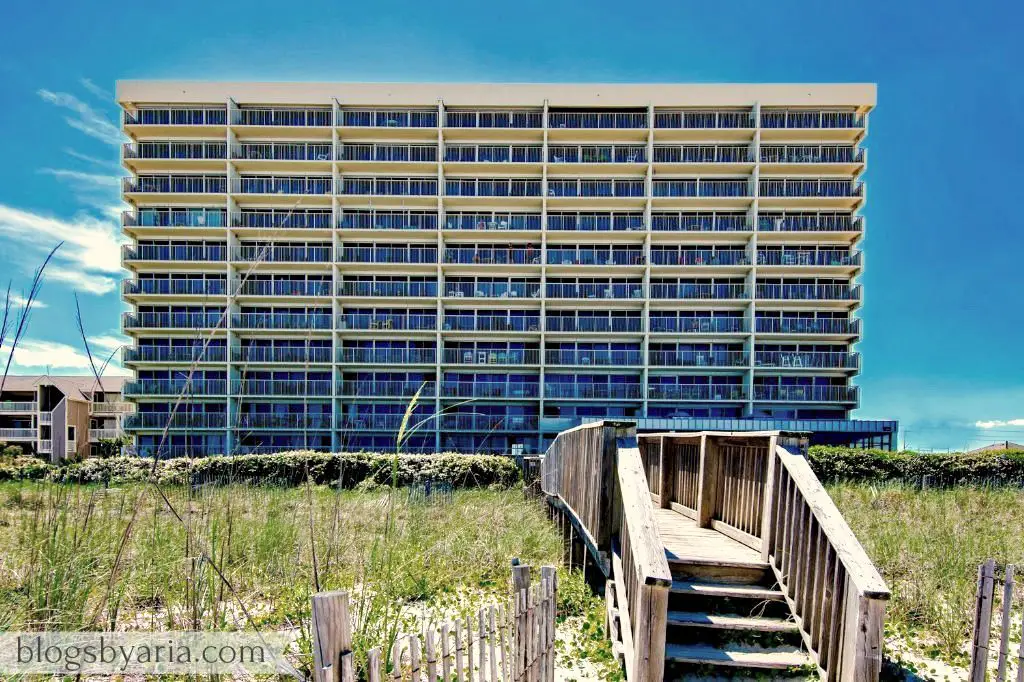 This is a view of the condo tower from the beach.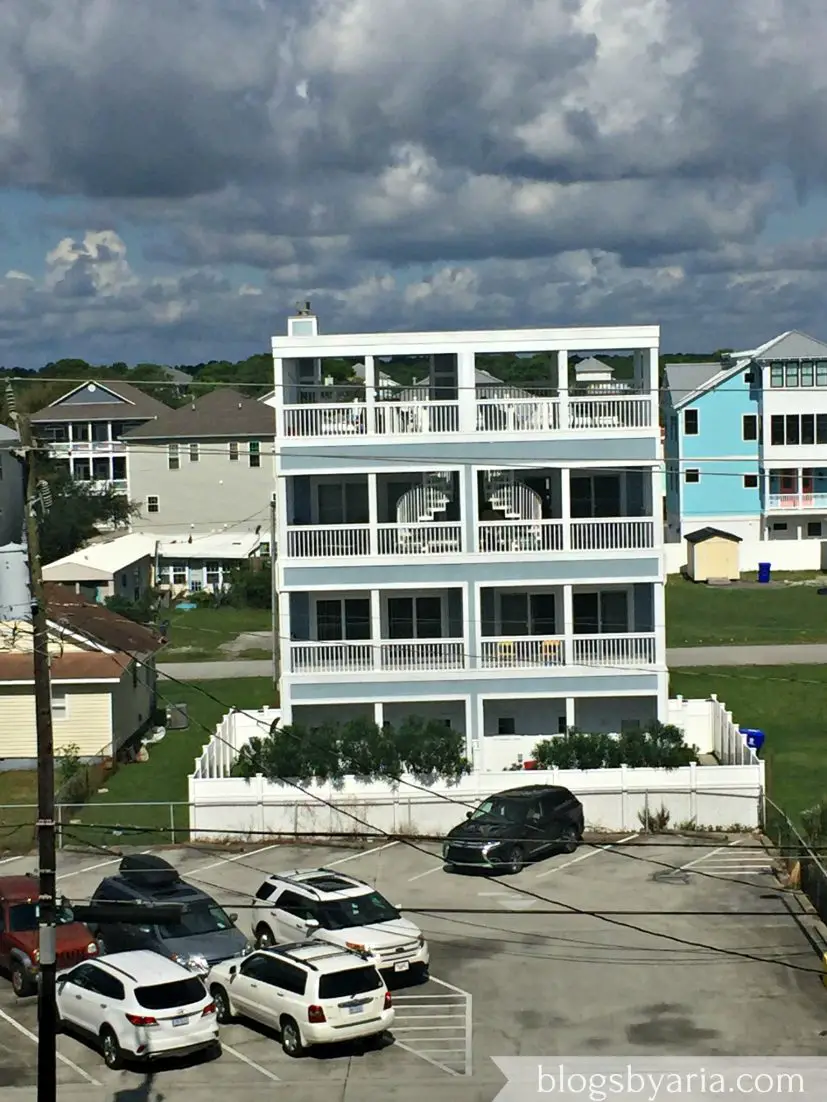 Every time we'd leave our unit I'd see this beautiful beach house.  I just love the spiral staircase and if only it was oceanfront it would be perfect!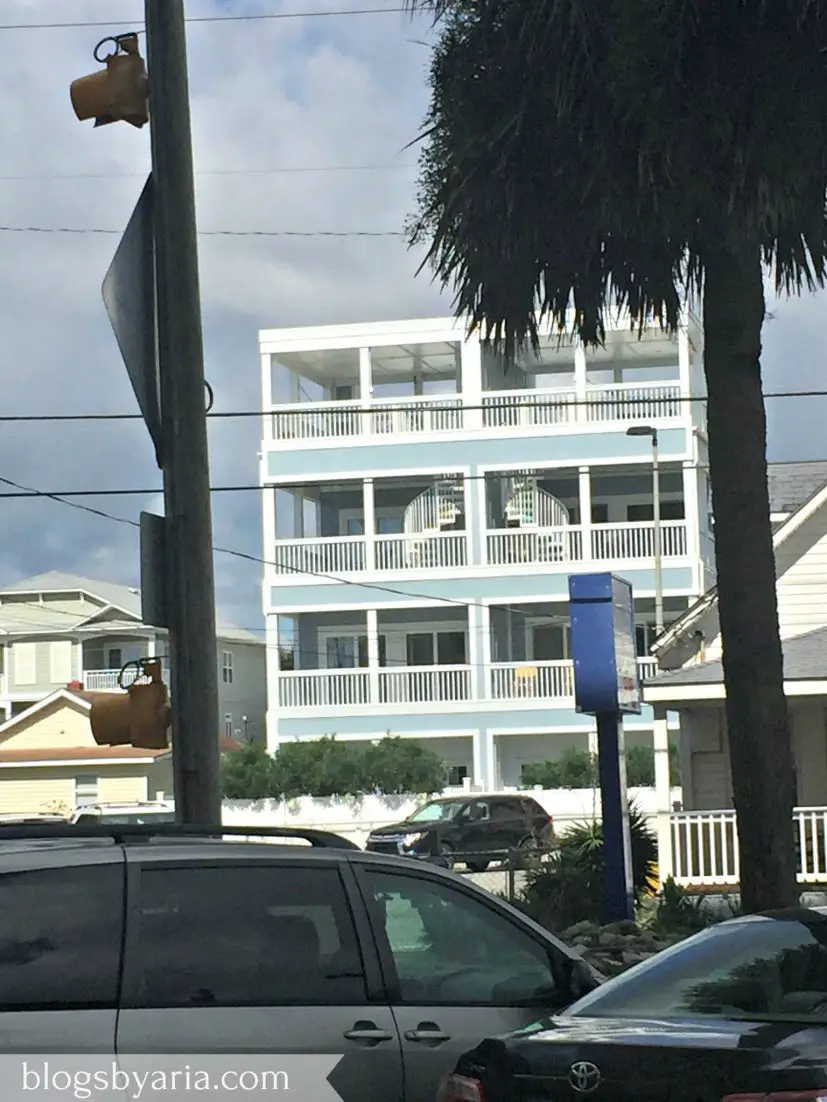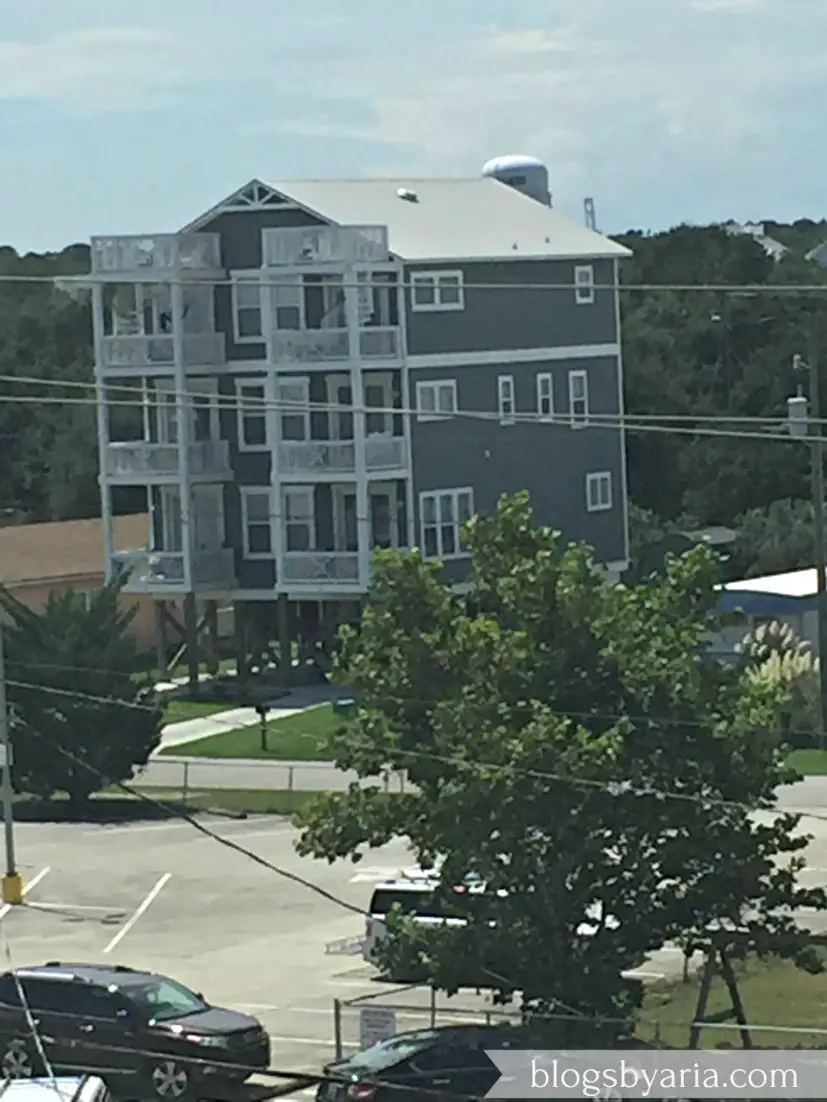 I also would see this beach house often.  I love the colors and the style of house.  One day I'd like to stay in a full house.  As long as it has a pool it would be perfect.  We almost booked a house this time but it didn't have a pool and the kids really love that.
Thanks for spending time with me today! I am about to hit the hay and prepare to head back to work in the morning. Ugh #adulting.