As my time in my planner comes to an end, I am going to share with you how I use my Erin Condren Deluxe Monthly Planner as a blog planner.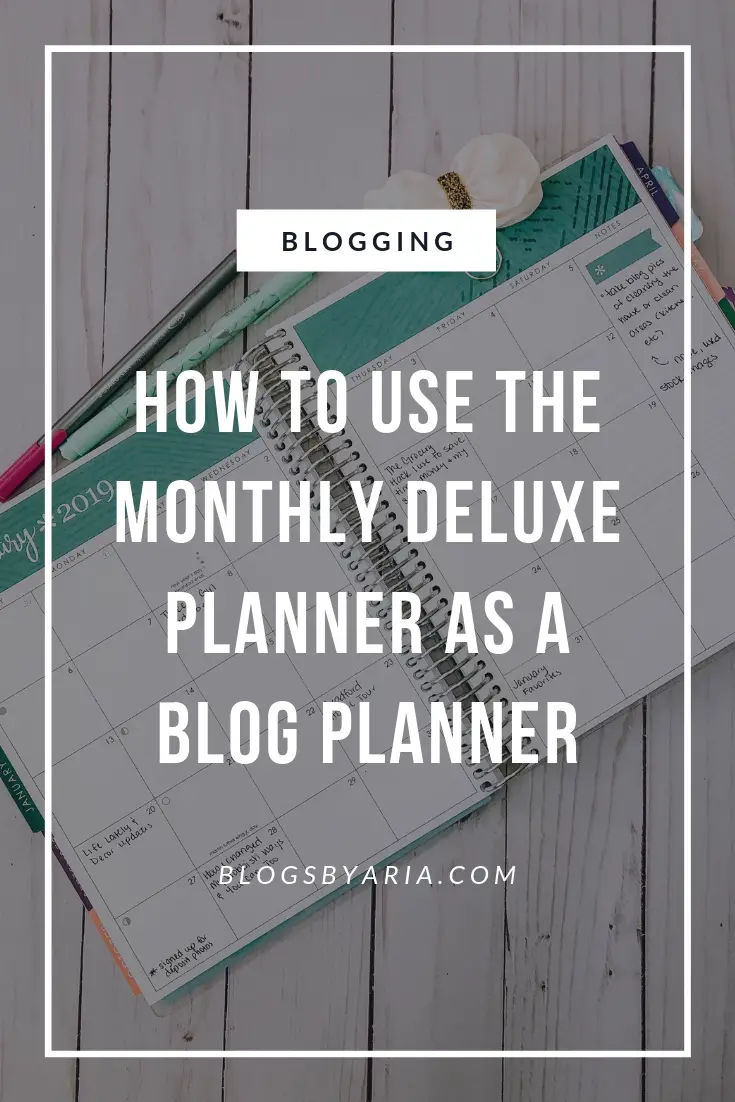 *this post includes affiliate links for your shopping convenience, you can read more about affiliate links by reading my Disclosure*
It's been a while since I've talked about planning on the blog.  The new Erin Condren Life Planners have launched, including the new Deluxe Monthly Planner.  I realized that my current blog planner is almost over.  Today is a good time to share with you how I use my Erin Condren Deluxe Monthly Planner as a blog planner.
Let's take a deep dive into how I use my Deluxe Monthly Planner as a blog planner.
EDITORIAL CALENDAR
The primary reason why I use a blog planner is to plan out my content.  Just as with my regular day to day planning in my Erin Condren Life Planner, I am a paper and pen kind of girl.  I've tried electronic editorial calendars and I just do better with a physical calendar.
There's a few ways to use the Deluxe Monthly Planner for content planning.
You can use mini sticky notes for planning out your content.  It's easy to move things around if something changes.
Color coding with pens or stickers works great if you want to specify either type of content/category or content mediums.
CONTENT CATEGORY EXAMPLES
fashion/style post
beauty post
blogging post
home decor post
CONTENT MEDIUM EXAMPLES
blog post
YouTube video
podcast
social media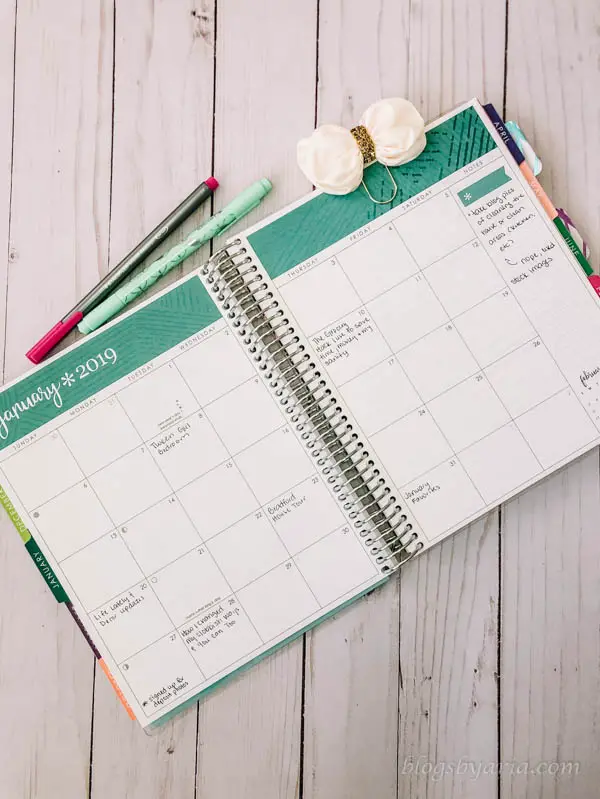 dual tip marker | Staedtler marker | planner bow clip
The way I've found works best for me so far is to write out the post title on the day it goes live.  My goal is to post two times a week.  I like to see that at a monthly glance.  I've tried color coding but for now I'm sticking with the basics.
In the monthly view there's also a section to write out to-do's or goals or keep a running list.  I've tried using this area in different ways, none of which have been able to stick with me.
NOTES PAGES IN THE DELUXE MONTHLY PLANNER
There's a total of five lined notes pages between each month.  I'm not going to share all of them here because some of that information I want to keep private for now.  But I wanted to share some of the ways I use those pages.
google analytics
social media stats
Pinterest monthly views
income
goals
I have played around with different ways of using the notes pages to keep me productive.
Each month I write out post ideas that I'm thinking of writing.  Some that are just on my mind and some that are seasonal for the upcoming month.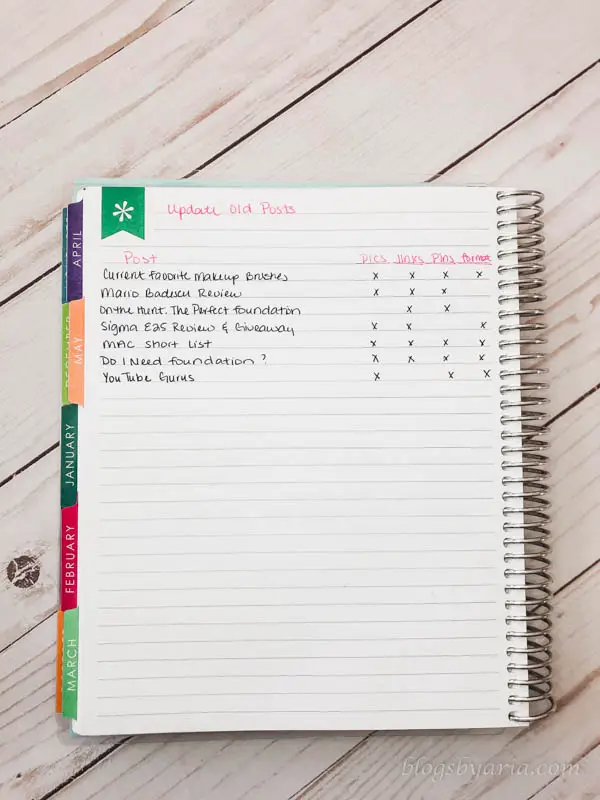 Something I've started doing this month, is keeping up with old blog posts that I've updated.  It's important to update my older posts with new pins for Pinterest, new links if needed, SEO (search engine optimization) and more.
ADDITIONAL NOTES PAGES
In the back of the Monthly Deluxe Planner are lots of additional notes pages.  I use them for different things.  I use the adhesive tabs to create sections.  Passwords, a running list of post ideas, course notes are some of the items I keep in the notes pages.
You may recall last year I tried the Erin Condren Monthly Planner as my blog planner and it didn't quite work out.  This is my second time using the Erin Condren Deluxe Monthly Planner as a blog planner.  It has fit my needs quite well.  Now that I only have about a month left in my current planner, it's time to think about what I'm going to use as my next blog planner.
I'll share my new blog planner when I have it in my possession.  I have to order it first. 😉  I'll give you a hint… it's from Erin Condren 🙂  I know, I know, what else is new right?  I'll probably order it at the beginning of July so stay tuned to see which planner I'll get!
New to Erin Condren?  Use this link to get $10 off your first purchase!