Friends! Let's talk DVD organization shall we?  Needless to say when you have kids you buy a lot of DVD's.  Or at least we do.  Before we moved we paired down our DVD collection a lot.  I can't bring myself to part with our favorite Disney DVD's and even with so many movies being available online or streaming, I can't just let go of some of our favorites.
*this post includes affiliate links, which means if you click on a link and make a purchase that I get a small commission that helps support this blog and my family. You can read more about affiliate links by reading my Disclosure post*
I decided to organize our DVD's and video games because they're visible.  We keep them in these media storage containers I got from The Container Store years ago (similar containers here).  In our previous home I wanted to get a couple more but now just having the four works out great for us.
We currently have this three tiered glass media cabinet.  I'd honestly prefer for a lot of this stuff to be concealed.  We have the cable box, the modem, the router, the Xbox it's so much.  I try to keep it tidy.  And yes, I am almost always watching The Office, my favorite show 🙂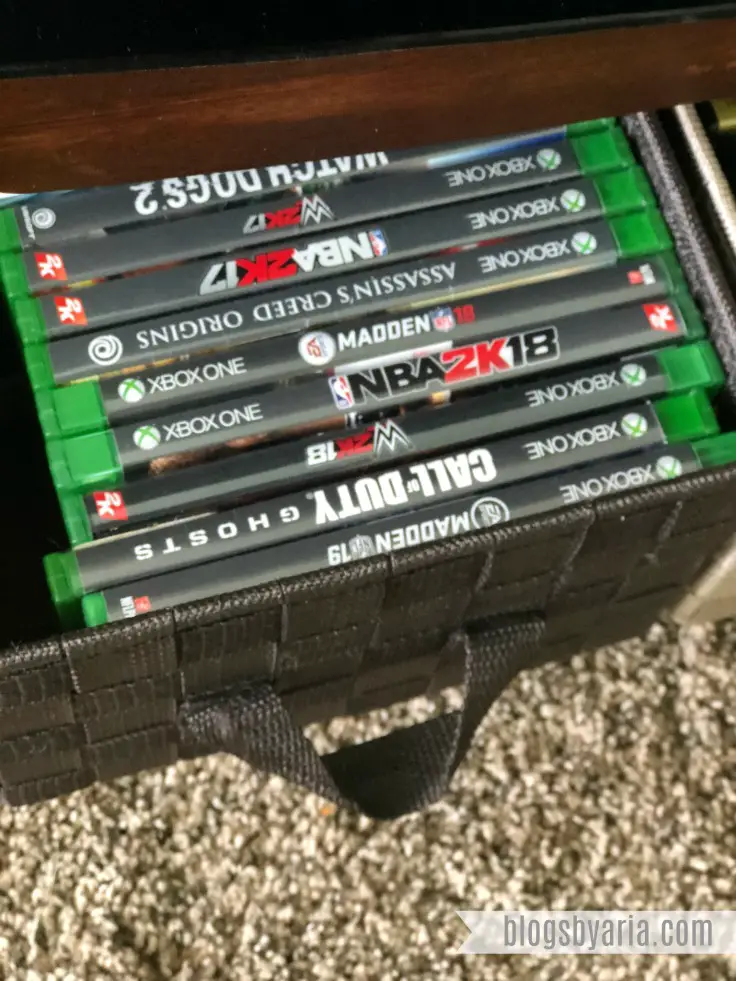 In the first container I keep the video games.  So far they've been good about putting them back in here…after I've gotten on them a few times that is. 😉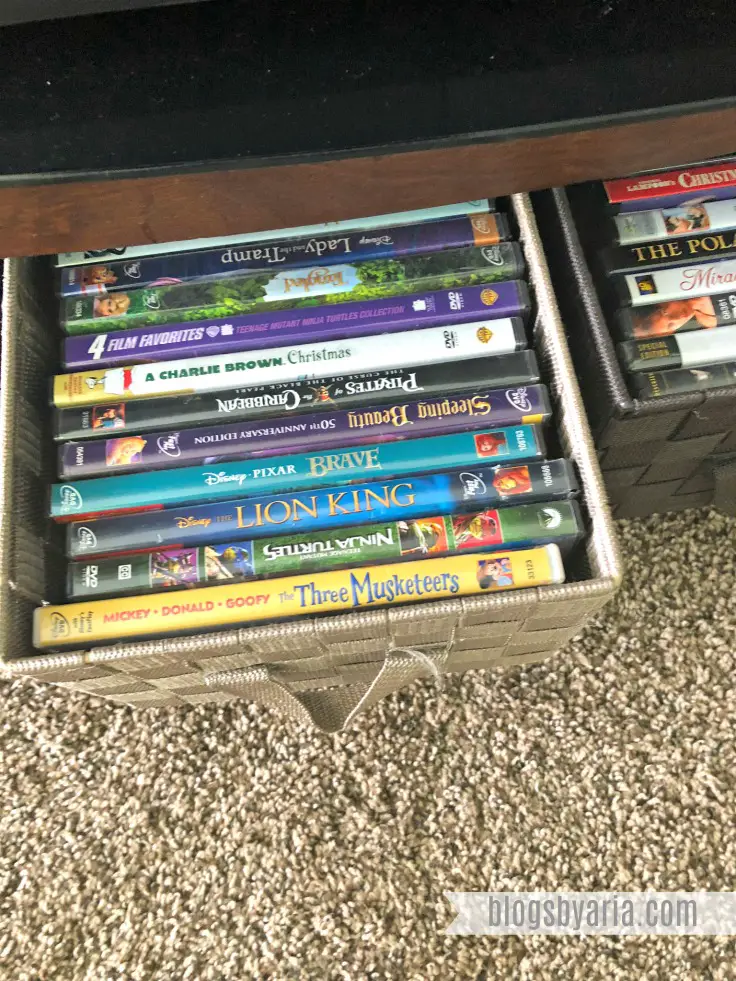 The rest of the containers hold the majority of our DVD collection.  Lots of Disney movies, Christmas movies and a few of mommy's movies/shows like Sex and the City 🙂
My goal is to keep it looking this neat on a consistent basis.  These are a similar container option for your movies and video games.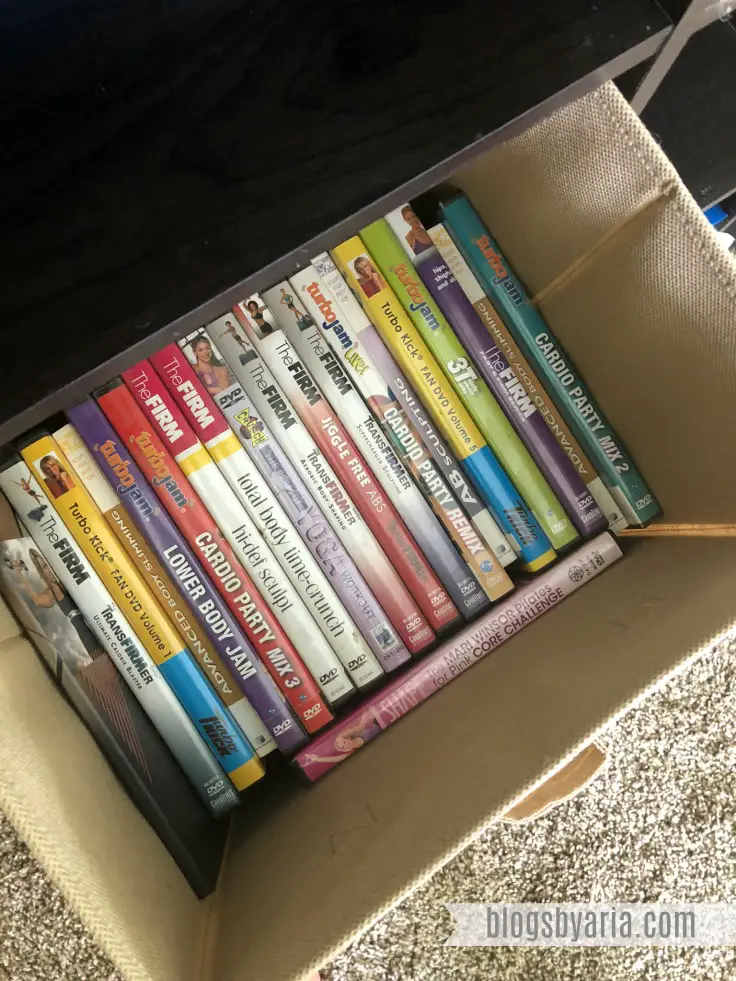 I do have my workout DVD's in our Cubeicles Storage container so they're out of the way.  I have a couple of workout DVD's that come in different size packaging, so this works out great.  I also keep the controllers for the Xbox here too otherwise they'd always be on the floor.
It's a good feeling when I look at my TV area and it's not a hot mess.  Which is why DVD organization was something that had to happen right away.  Now I can cross that off the list and move on to the next thing…I'll be at this for a while. 🙂  I'm still trying to figure out the best way to organize my kitchen, the kids closets, and our master closet.  I'll bring you along on the journey!
I appreciate you for spending some time with me today.  It means the world to me that we get to hang out every so often!  Here's to a great rest of your week!!