I'm currently on the hunt for the perfect foundation.
*this post includes affiliate links for your shopping convenience, you can read more about affiliate links by reading my Disclosure*
I've watched countless reviews before I decided to go with the MAC Studio Fix Fluid Foundation which is what I currently use.  If you look back at previous blog posts, I decided to go with that, after my Bare Minerals foundation seemed to stop working for me.  I was really bummed, because when I found Bare Minerals, I just knew I had found the foundation that would last me  a lifetime.  
And to be honest with you, I will probably end up going back to Bare Minerals, but for now, I'm on the hunt to find the perfect foundation.  Why?  Because MAC isn't perfect.  I'm on the hunt for the perfect foundation for me.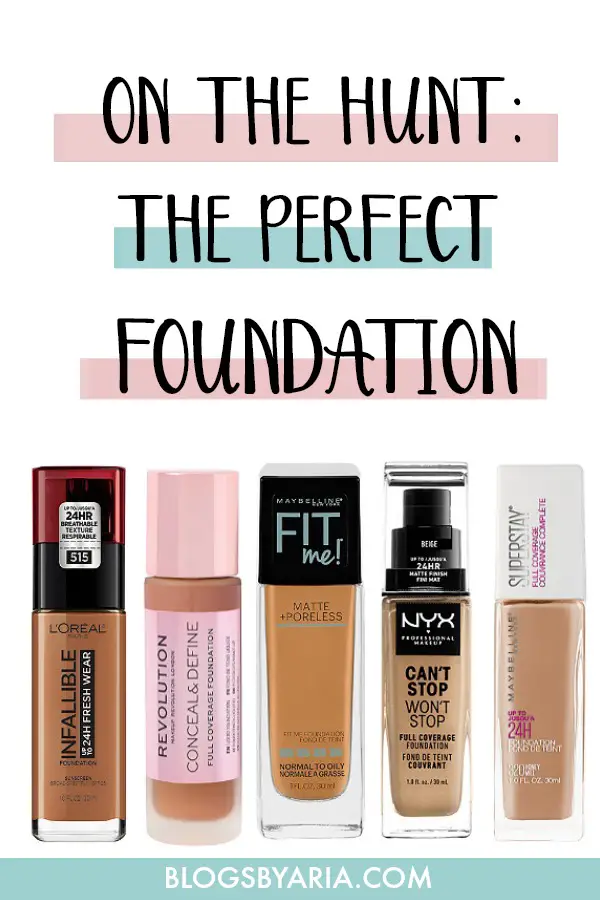 Here's a brief summary of my skin:  Before children, I had clear skin.  I would say it was normal/combination as it is now.  I would get the occasional breakout, usually during that time of the month, and it would usually be in my t-zone.  Like, I had textbook skin.  Once I got pregnant with Brianna, that all changed and my skin hasn't been the same since.
Proactiv worked after Brianna, my skin cleared, and I started using Bare Minerals and never had a problem until after Jordan was born.  Proactiv didn't work.  Neither did Bare Minerals.  Now I have dark spots from acne, I breakout regularly, and the MAC Studio Fix Fluid doesn't help that.  
One of my biggest complaints about the MAC foundation I use, is the fact that it oxidizes throughout the day and starts to turn ruddy on me–a red,clay undertone.  Also, it rubs off fairly easily.  So it only takes a few times of sneezing before I lose all coverage under my nose.  So I'm now on the hunt…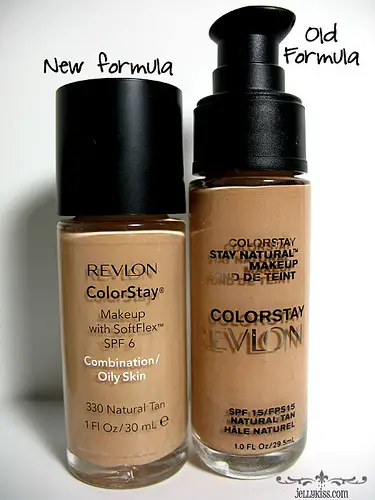 First up, is the Revlon Color Stay foundation.  From what I've seen it's very comparable to the MAC Studio Fix Fluid but because it comes in two different skin type options: combination/oily skin and dry/normal skin, the breakouts aren't as prevalent with this foundation.  
And it is long lasting wear, like it doesn't move.  So it covers the main needs of mine.  The only drawback is that it doesn't come with a pump.  And I really don't like that, and I'm pretty sure my MAC pump won't fit it.  So I will be getting this to try out, when it's on a BOGO so I can try two shades.
A Mineral Enriched Foundation that is Transfer Resistant. Freshly applied look lasts for 16 hours. Flawless, semi-matte coverage and continuous concealing power goes day to night. Rub proof, fade proof, smudge proof, it won't come off until you say so. Breathable, skin-friendly formula enriched with minerals for healthy, smooth complexion. Skin looks fresher and more vibrant, never dull or cakey. Lightweight, oil free texture feels comfortable all day long. Go the distance – don't fade away ~ source: Ulta.com
This is the second runner-up to the Revlon ColorStay Foundation.  Just based on all of the things that it does.  What it doesn't do, is offer many color choices.  They only have 10 shades to choose from.  From all of the rave reviews I've seen, it's probably not going to be something I can actually get, if they don't have a shade that matches me.  So that's truly gonna be an "on the hunt" experience!
The biggest draw for me with the
L'oreal True Match foundation
is the fact that it is available for all skin types and has over 24 shades to choose from.  Other than that, nothing too special about it that stands out to me.
So in the long list of available drugstore foundations, this is the 3rd runner up.  I'm not one of those people who have makeup just for the sake of having it.  It's not my plan to collect foundations.  I just want to have a few to turn to depending on the type of day I'm facing.  I hope to be posting a few reviews in the coming weeks.
***just a brief disclaimer:  any pictures that are not taken by myself, come from the web.  
{SHOP THIS POST}