Cheers to the weekend my friend!  After a long work week I'm finally able to relax, if only a little bit.  Today I'm starting a new series on the blog called Weekend Watchlist.  Where I'll share home decor and styled interiors that have caught my eye.  As well as a few random things here and there.  I'm always random so that seems fitting!
I like to get interior design ideas from Pinterest and Instagram but even more, I like to get ideas from the professionals!  I'm sharing lots of interior styling ideas today from the pros that have caught my eye recently.  Hopefully you'll find some that you like as well.
*this post includes affiliate links for your shopping convenience, you can read more about affiliate links by reading my Disclosure*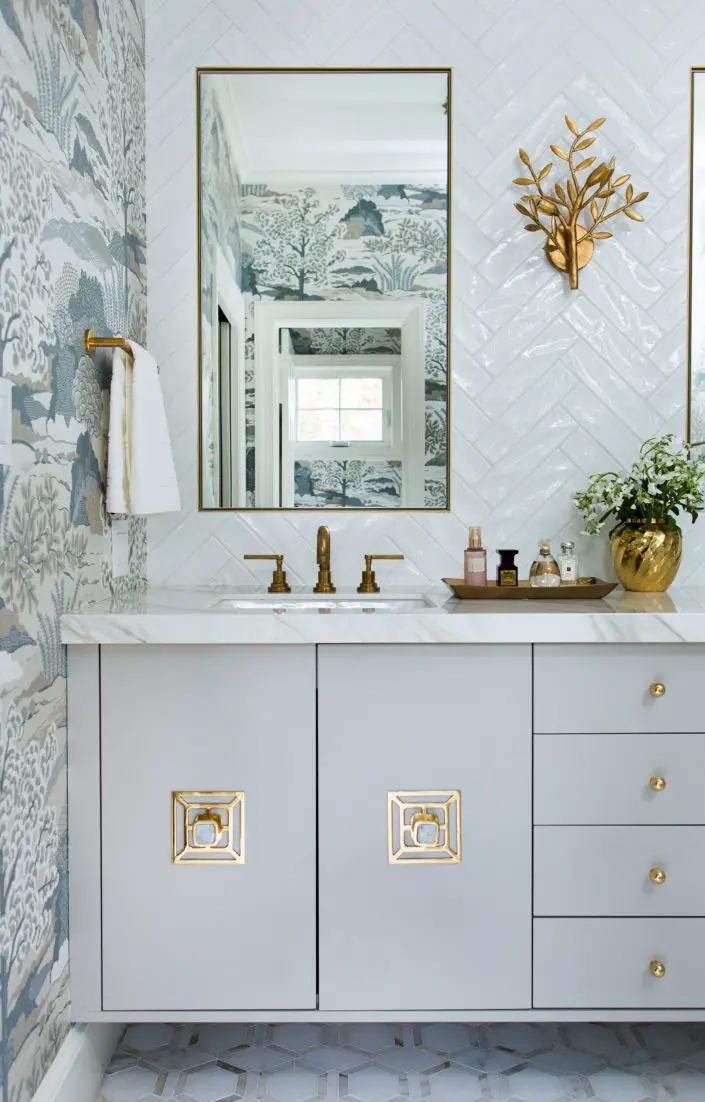 MA Allen interiors is a local interior designer I stumbled upon and fell in love with her sense of style!  This bathroom caught my eye because there are so many unique and beautiful aspects to it.  Of course the wallpaper gives a soothing aesthetic with the muted blues and greys.
And if you know me you know I love herringbone so the backsplash speaks to me.  Look at the floor!!  I love all of it!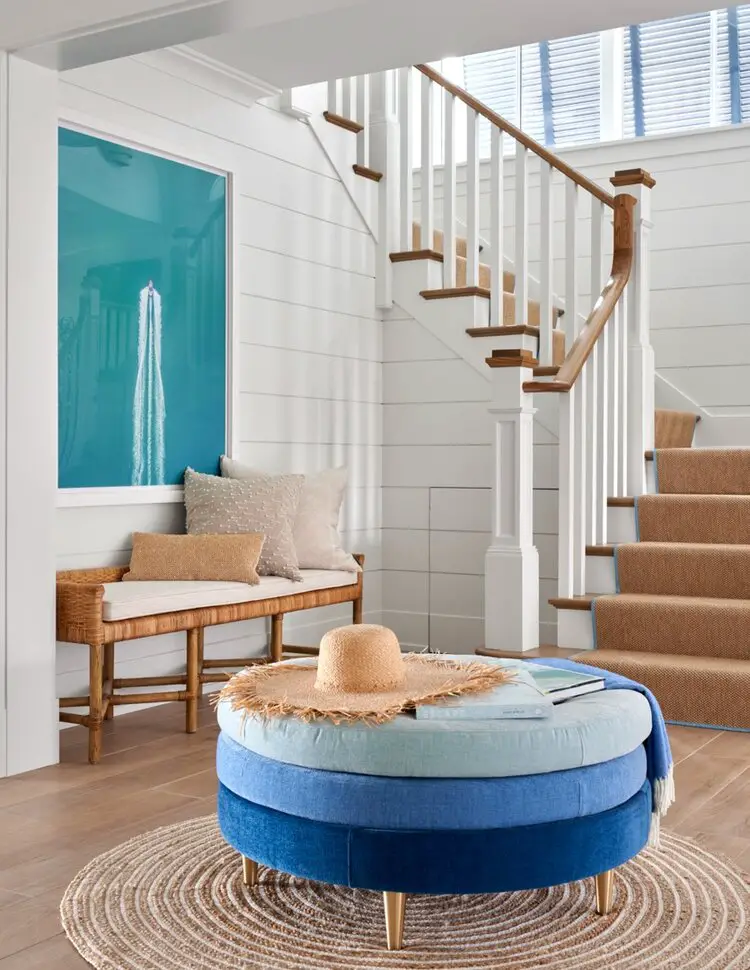 When people think shiplap they immediately think farmhouse but for me it's simply planks that accent a space.  This beach house styled by Stephanie Kraus Designs is simply beautiful!
I think this woven bench pops against the white shiplap.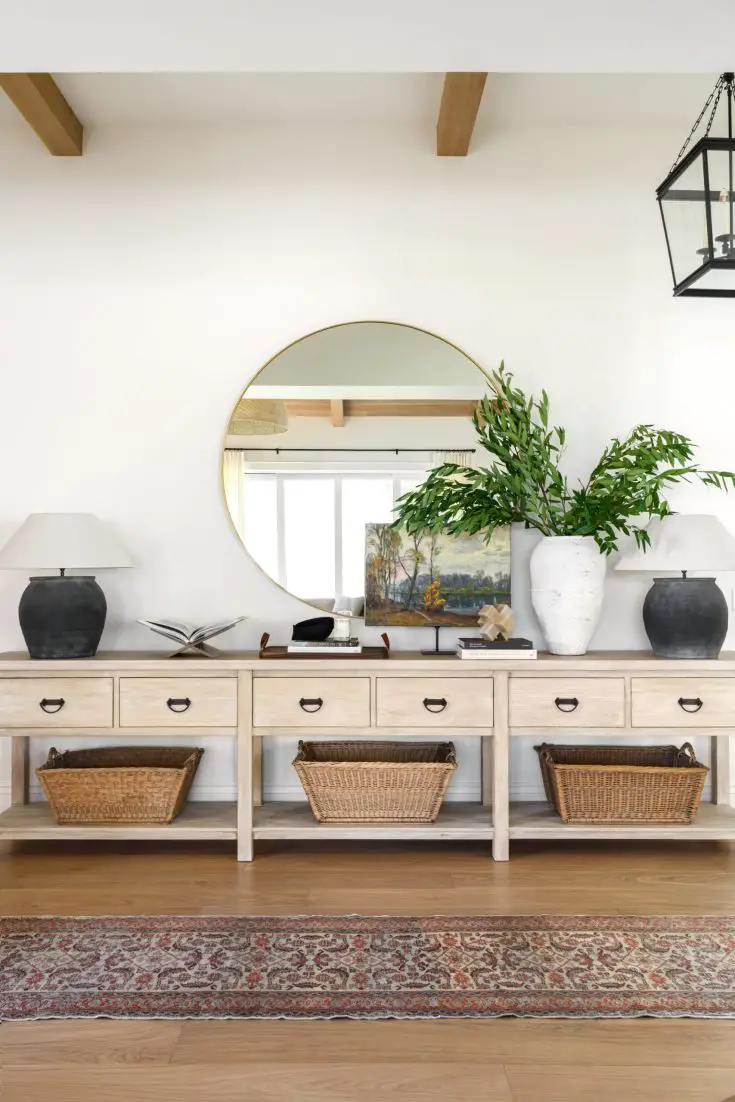 I've been spending a little time on the Studio McGee blog lately.  I'm just so drawn to her style and love to get design inspiration.   When it comes to console tables and bookshelves I like to see what the professionals are doing!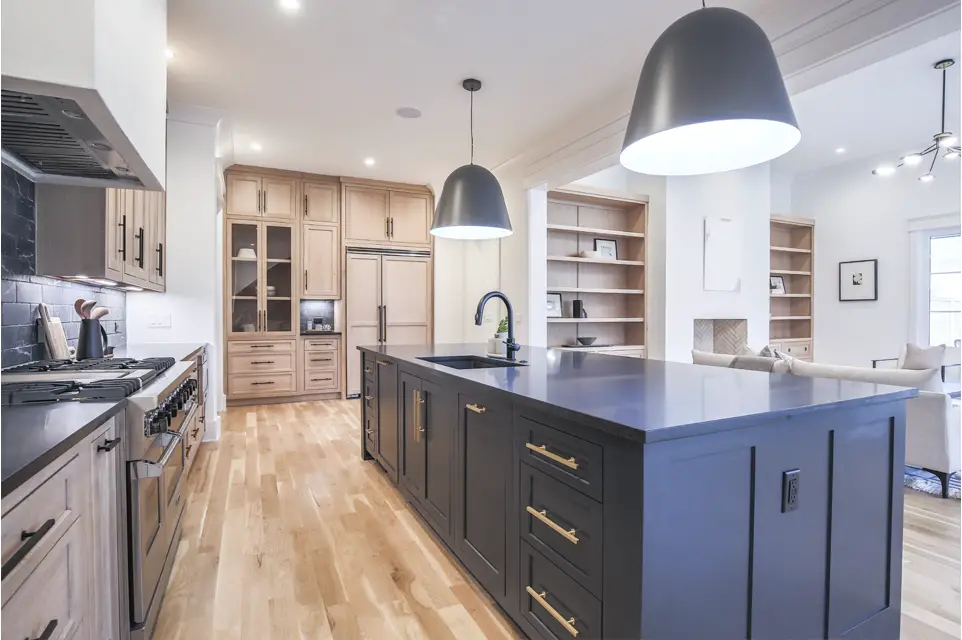 I'm obsessed with this house by Sara Ray Interior Design.  What caught my eye is the beautiful wood stain in the kitchen and the built ins shelves in the living room.  The whole home is gorgeous!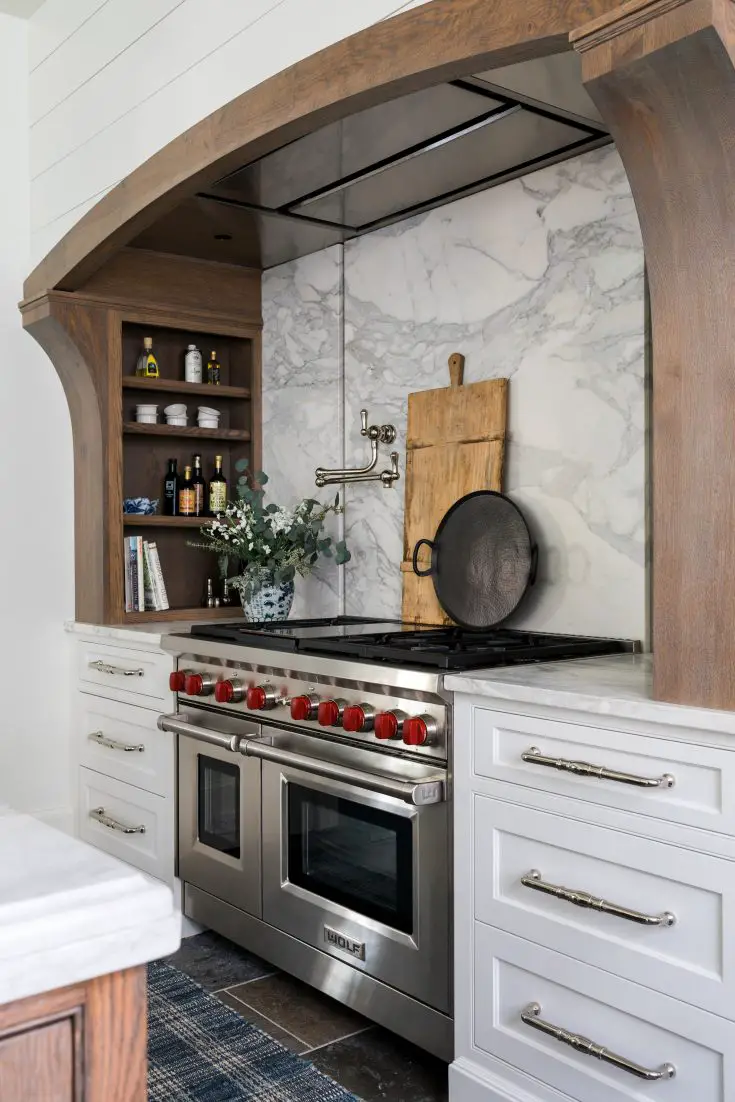 Isn't this range area the best?  I love the contrasting wood stain trim against the marble backsplash and white shiplap and cabinetry.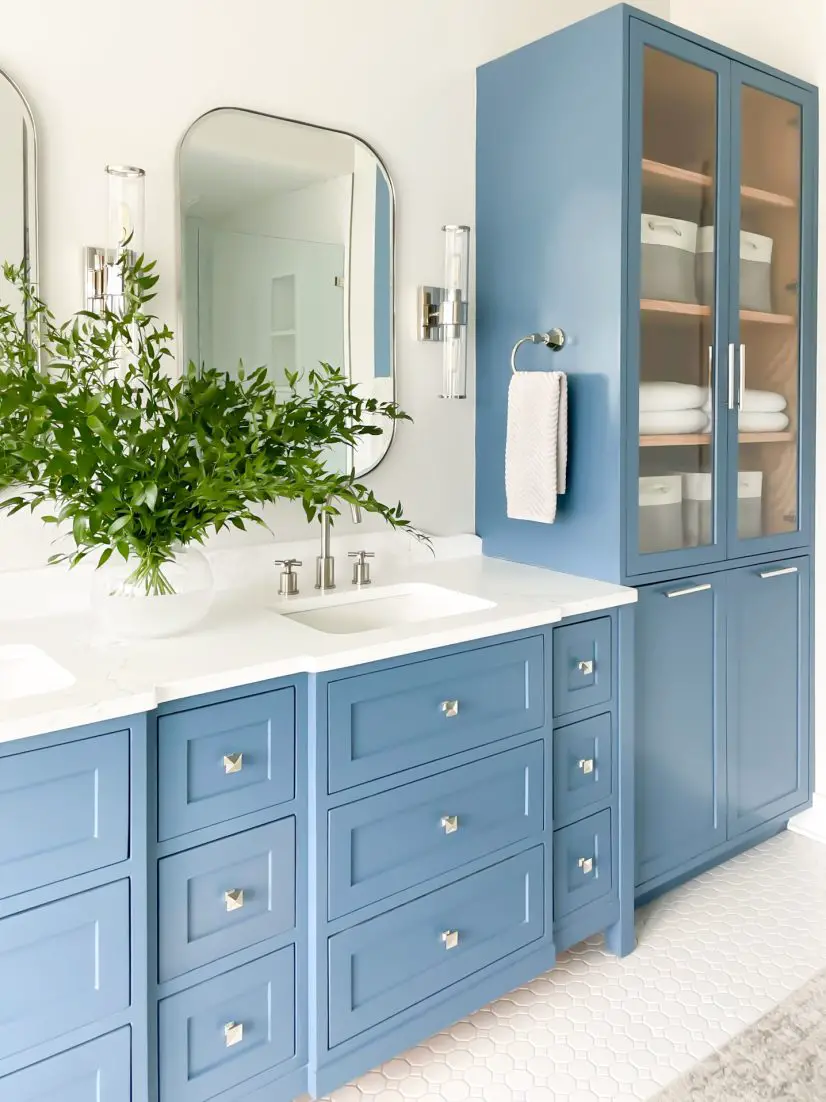 This shade a blue is such a pretty option for a bathroom don't you think?  Such a fun pop of color.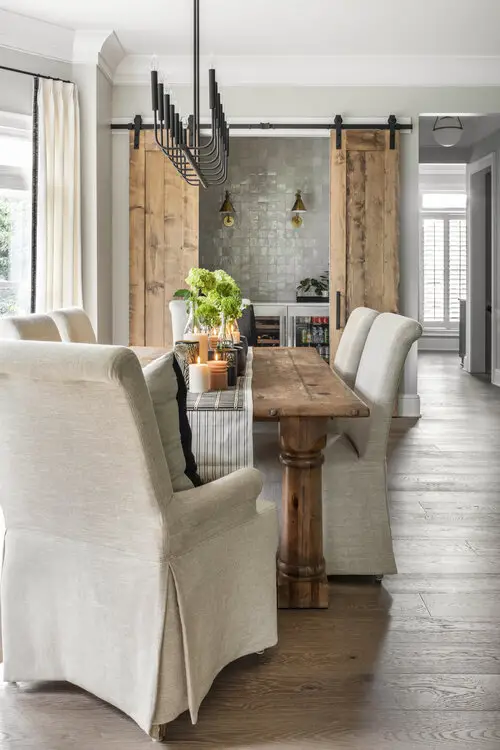 Paige Williams Interior Design
I love the rustic barn doors in this dining room that open up into the wet bar or butler's pantry.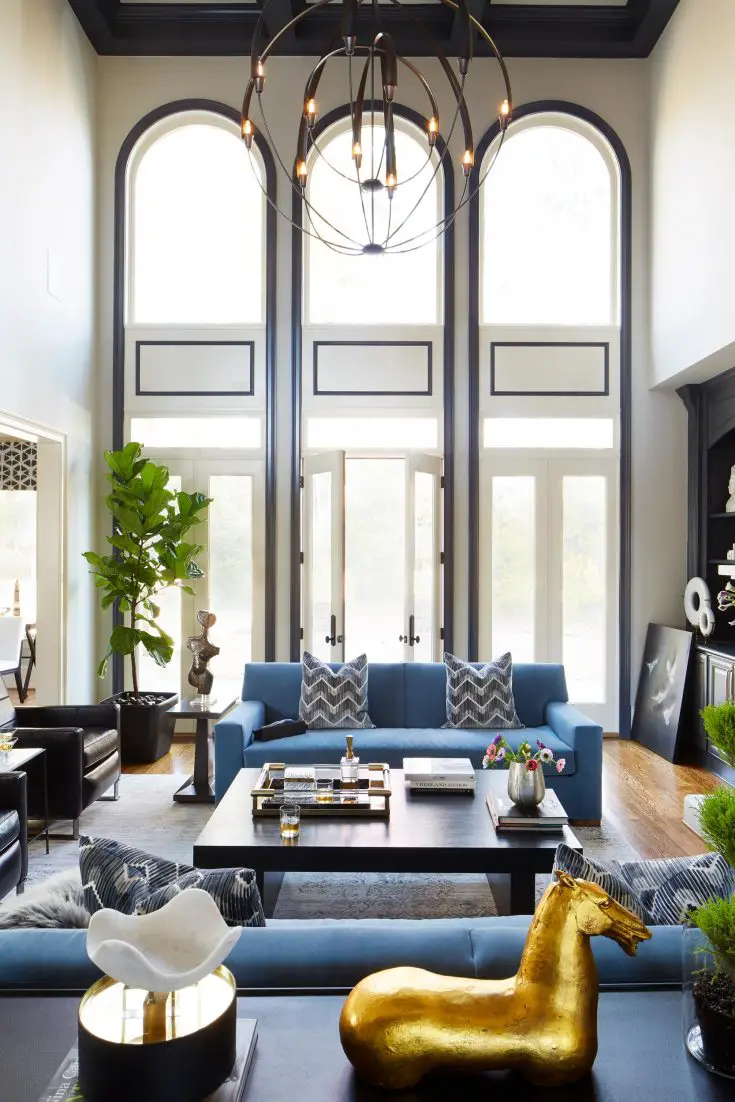 Talk about a showstopper space!  This two story living room has an edgy vibe and I'm here for it.  It's not my particular style but it's definitely breathtaking.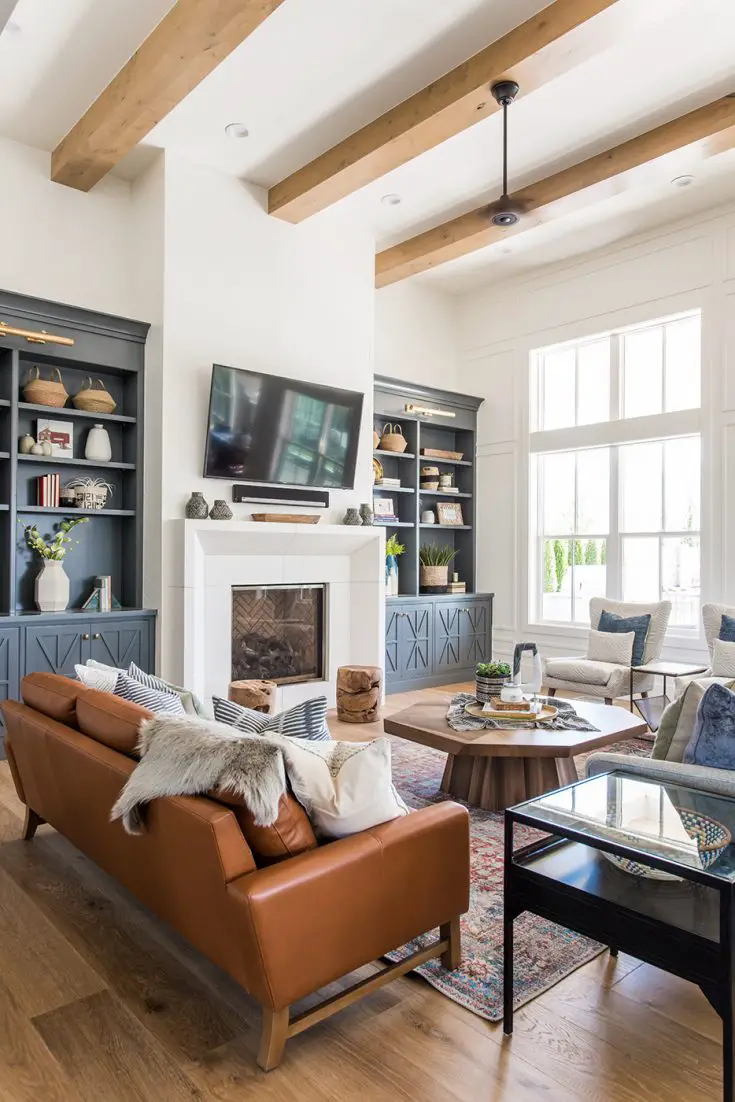 Not only do I have a slight obsession with Millhaven Homes as a custom home builder, I also love to see their homes fully styled.  This is their Fox Hollow Farmhouse and there's so many great design ideas in just this one picture.  I would love to be able to tour one of their homes in person one day!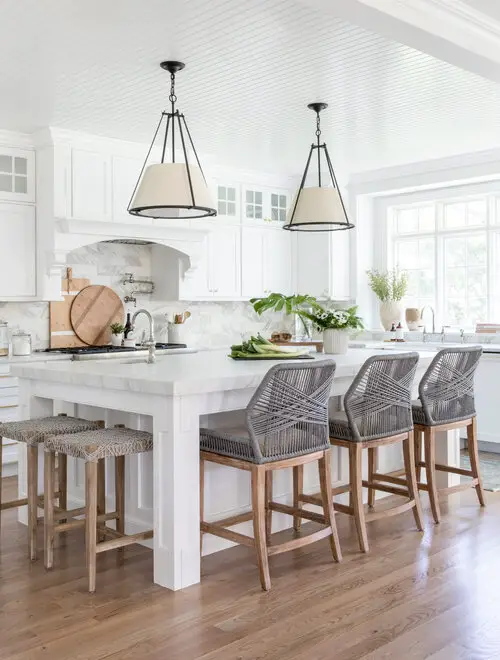 This white kitchen is a dream!  Floor to ceiling white cabinets with the ceiling detail and large kitchen window that lets in so much natural light.  I love these rope counter stools and I found a more affordable option too.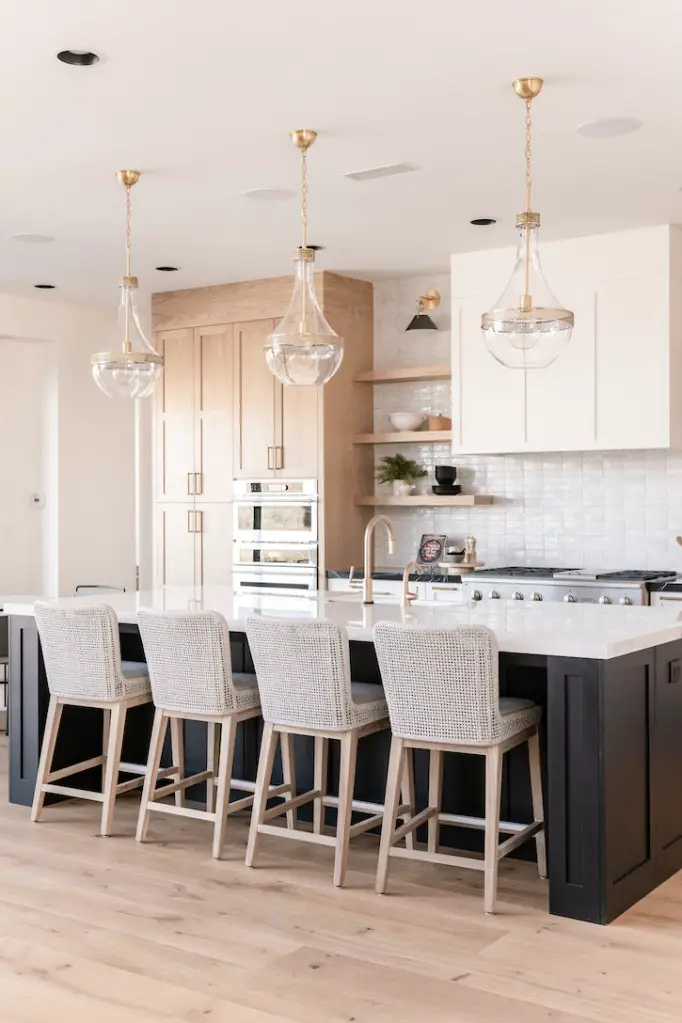 White, black and white oak come together to create this fabulous kitchen!  All of the colors come together perfectly.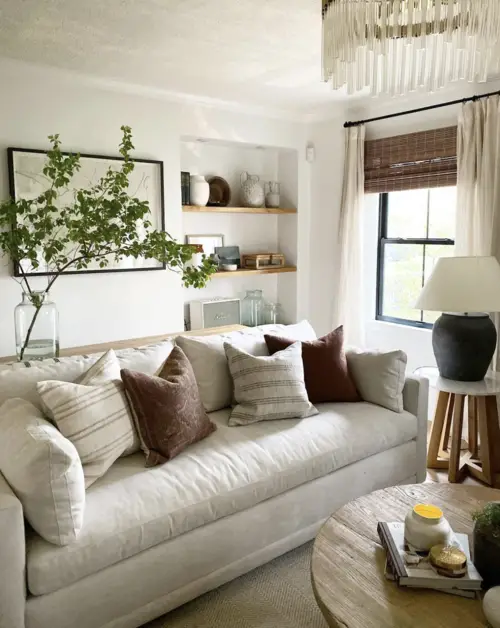 There is a cozy and comfortable lived in vibe to this living room.  Doesn't that couch look perfect to take an afternoon nap?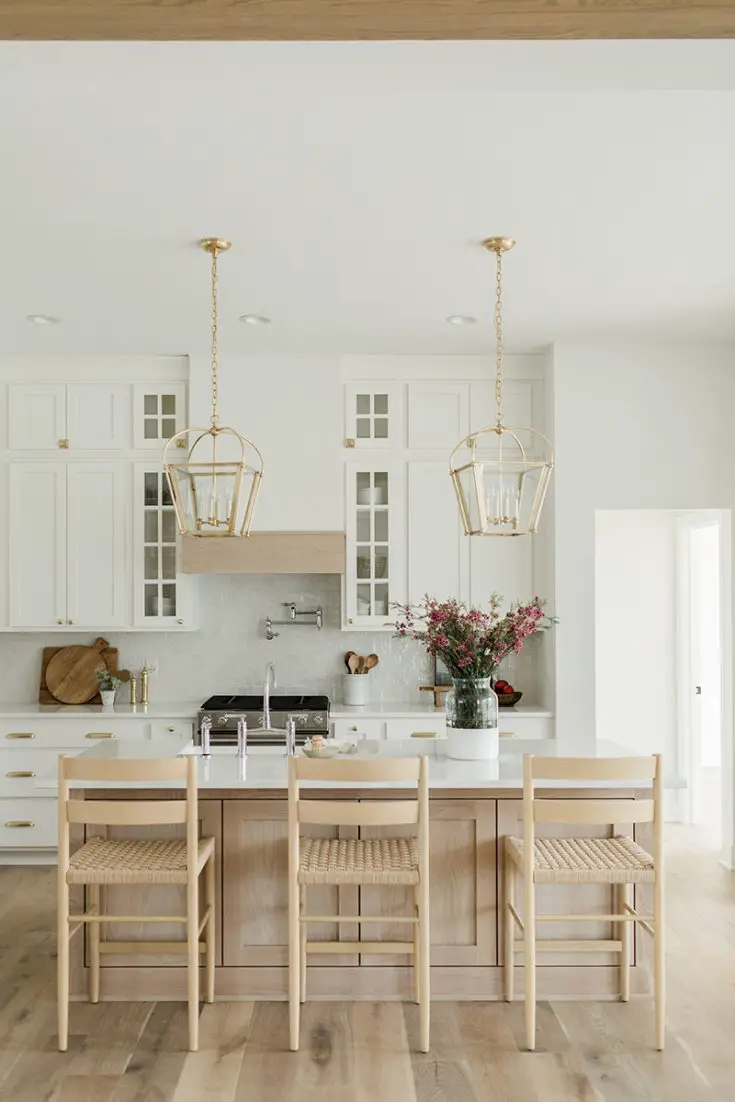 This white kitchen is accented by white oak cabinetry and floors.  It's light, bright and airy!  You can find this vase at Serena & Lily.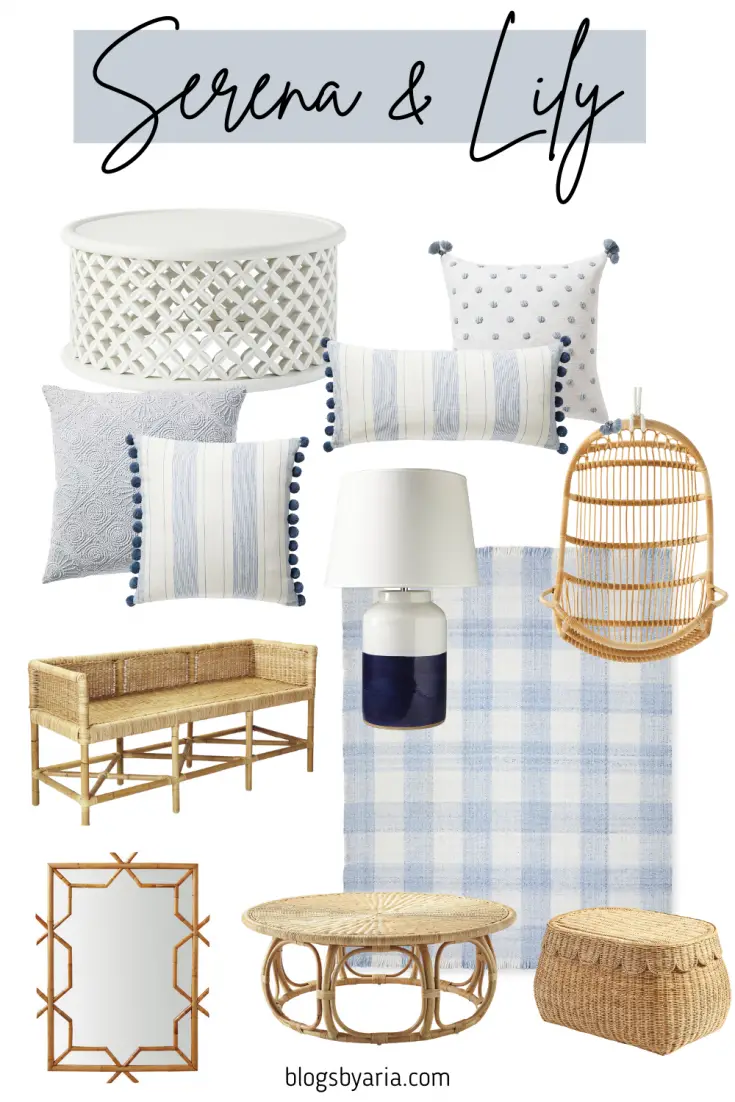 Serena & Lily gives such beautiful coastal decor vibes that I love.  Love the blue and whites and all of the lovely texture with the rattan furniture and decorative accents.

That wraps up my first installment in my Weekend Watchlist series!  I hope you found lots of design inspiration!  If you'd like to get even more home decor inspiration and finds and all things random, be sure to follow me here:
Facebook | Instagram | LTK | Tik Tok