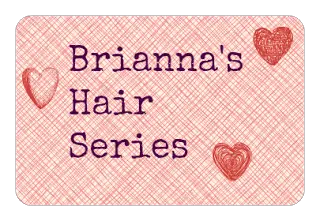 If there was ever a time when I truly felt the need for DSLR camera it's time like this when I sometimes get a not so clear pic and I really want to show the detail…
Anyways, I'm back with another quick do for my baby girl.  Per her request…her favorite hairstyle is when it's all going to one side.  That's great.  Except it's not the easiest to do bc it is so much hair!!  So I decided to try this version after seeing a little girl on tv and in the mall.
Basically breaking it up in sections makes it an easier style for me to do.  Her braids look neater and cleaner this way and I'm not grabbing so much hair for each braid.  Long hair problems.  If she had shorter hair going all to one side wouldn't be difficult at all.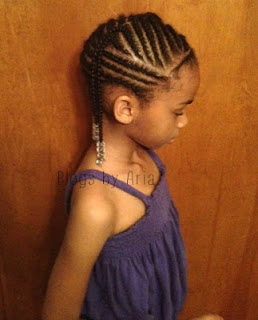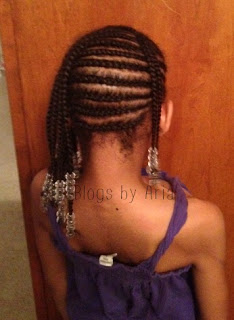 These two braids would never fall over to the side like they were intended but it was cute how they ended up falling.  Looks like my baby girl could use an edge up lol.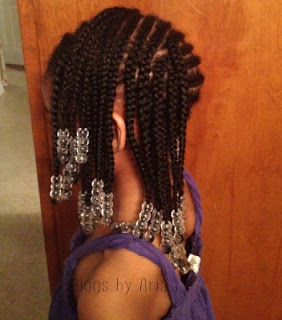 She hated that I did clear beads…but mommy was not feeling very creative.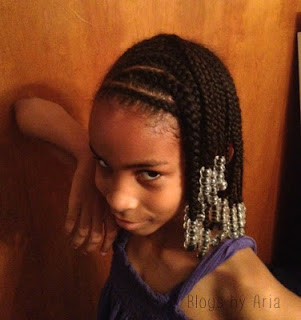 Yes I had to include this pic.  She is always modeling, always Miss Diva. ♥