This weekend starts the real countdown to back to school.  That means I am taking out Brianna's box braids this weekend and starting to decide what style I will do for her Back to School style.  I haven't really posted much this summer about her hair.  That's because there hasn't been much to post.  I've done simple braid styles, a lot of buns, and I've let her wear her hair flat ironed in ponytails and half up half down do's.  It's been an overall mild summer, not too humid; but she's not ready to have her hair out regularly.  She doesn't do her part.
If your child hasn't yet returned to school and you're looking for a back to school style, check out some of Brianna's past styles for inspiration 🙂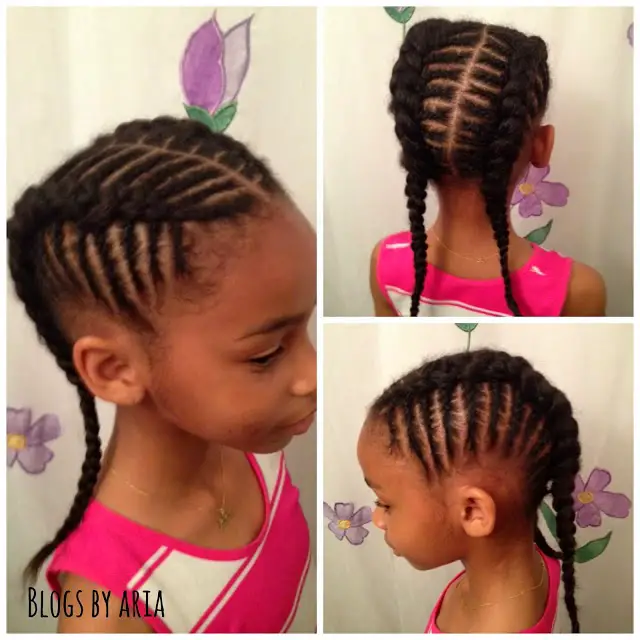 This is definitely a go-to style when I just can't think of anything to do.  Depending on your child's hair texture, it can last a couple of weeks.  Check out the original post.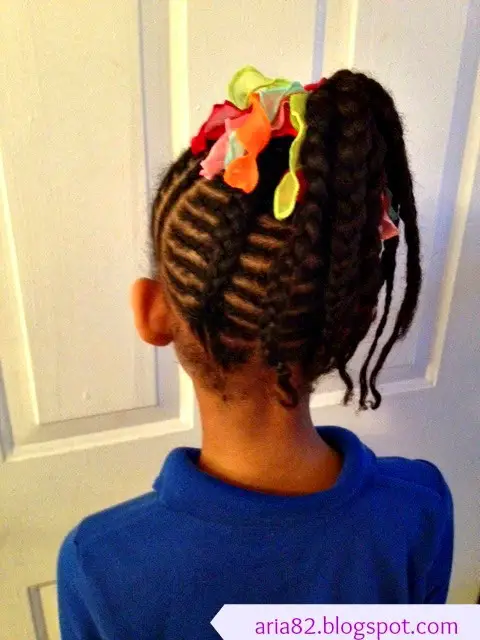 I like fish bone braids as you will see.  Here's a cute style that I did that had a little variation to it.  This is one of my favorite styles. Check out the original post here.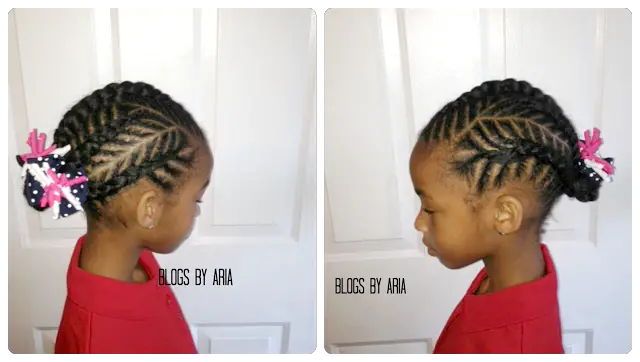 Here is Brianna's back to school hair style from last year.  It took some time to do but it was well worth it for the way it turned out!  She loved this style!  You can see more pics of this style here.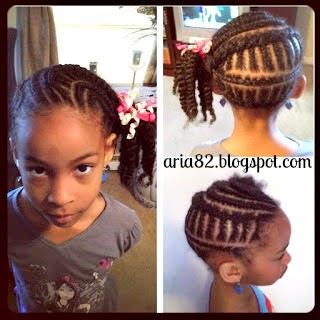 Here's one of my first attempts at a fish bone braid style.  I may try another variation of this soon.  This post shares the style, products used, and some of my blogger inspirations.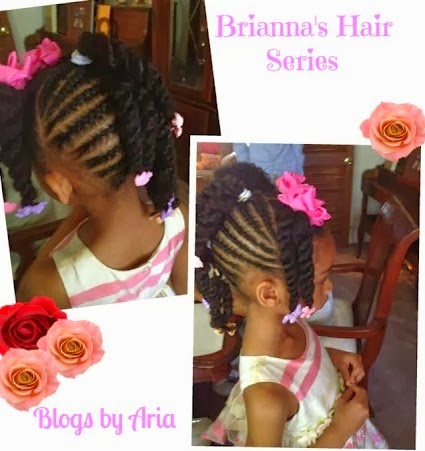 Probably one of the more simple styles mentioned in this post is this braided mowhawk with twists.  It's quick and cute.  Especially if you have a few bows to spruce it up.  See the post here.
Hopefully I've given you some style inspiration for your daughter.  I've even given myself some ideas.  Now it's time to tackle taking out this hair.  Wish me luck!