Hello friends! Today I am sharing my planning style and how it evolves over time.  I found some time and some great daylight to take some pictures so that I could finally share this post.  It's something I've wanted to share for a good amount of time now.  It can be intimidating when you see planner girls who are "no white space planners" and think that it's not for you.  Grab a snack and let's dive in to how my personal planning style has evolved from where it started.
*this post may include affiliate links, you can read more about that by reading my Disclosure post*
When I first got the Erin Condren Life Planner I thought that it would be nice to color code my pens and maybe use a few stickers here and there.  When I saw planner girls posting on Instagram their full spreads I would think "oh that's pretty" but never thought I'd go that route.  Now I'm the one posting my beautiful planner spreads.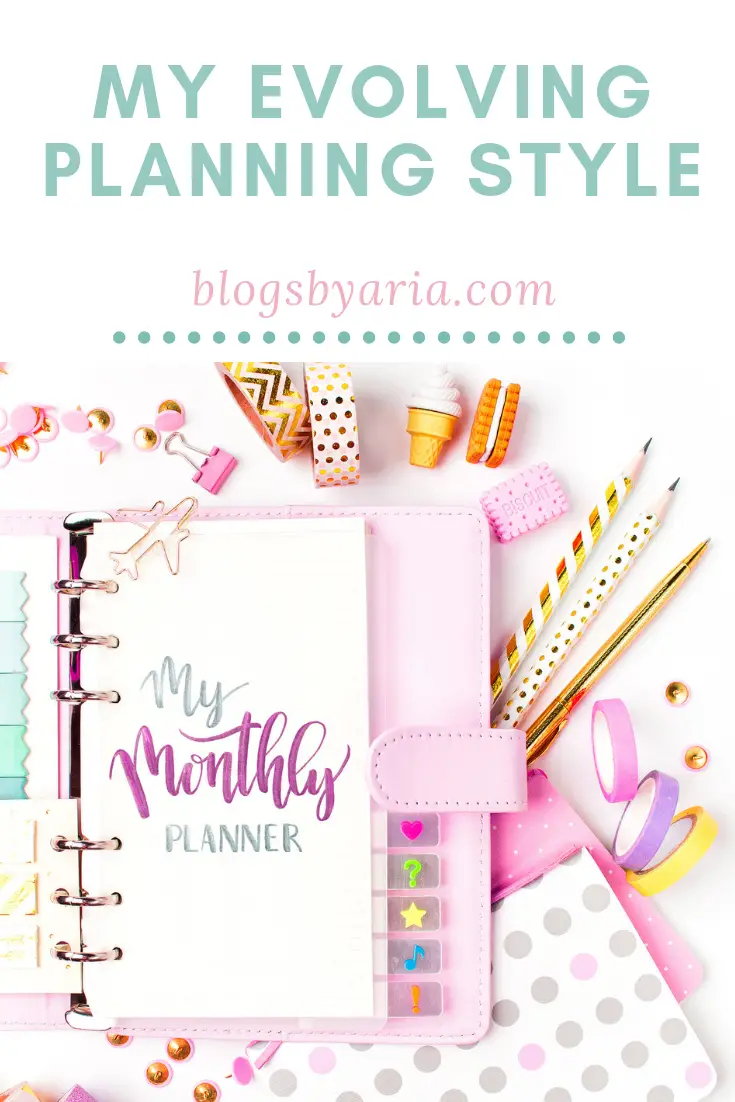 My 2015 Erin Condren Life Planner | THE BEGINNING
Let's take a look at my first planner.  I loved that the vertical planner had pretty colors and had morning, day and night labels.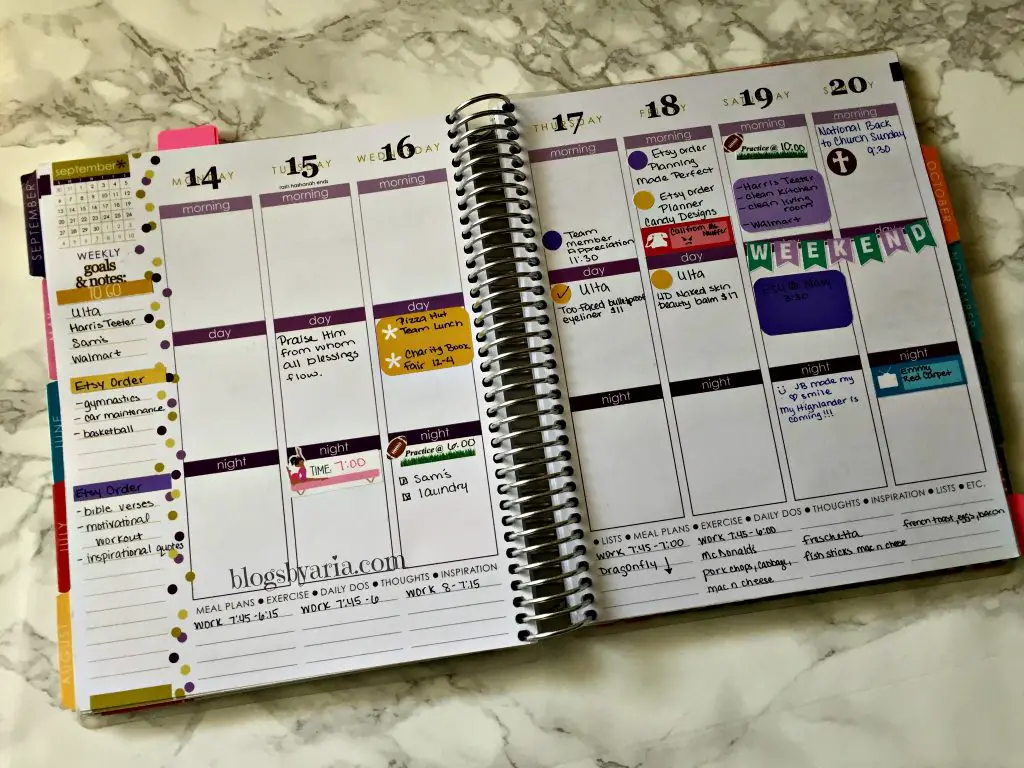 With this first spread I had just started diving into a few stickers.  I thought it would be cute to have stickers to mark things like gymnastics class and football practice.  My planner style was completely functional and I was trying to find my groove with how I worked with my planner.
I liked to write down dinners and affirmations, scriptures and to do lists.  I also kept track of Etsy orders for my stickers.  I've always loved a weekend banner since I saw the first one.  I liked the idea of marking off the best days of the week. 🙂
Moving on to the next week I'm sharing, you see how I was a bit more into stickers.  I liked to be inspired as well as keep up with my life.  I started using washi tapes as well.  As a mom, my planner helps me to stay on top of things when it comes to school.  Field trips and school pictures; stickers are great for that for me.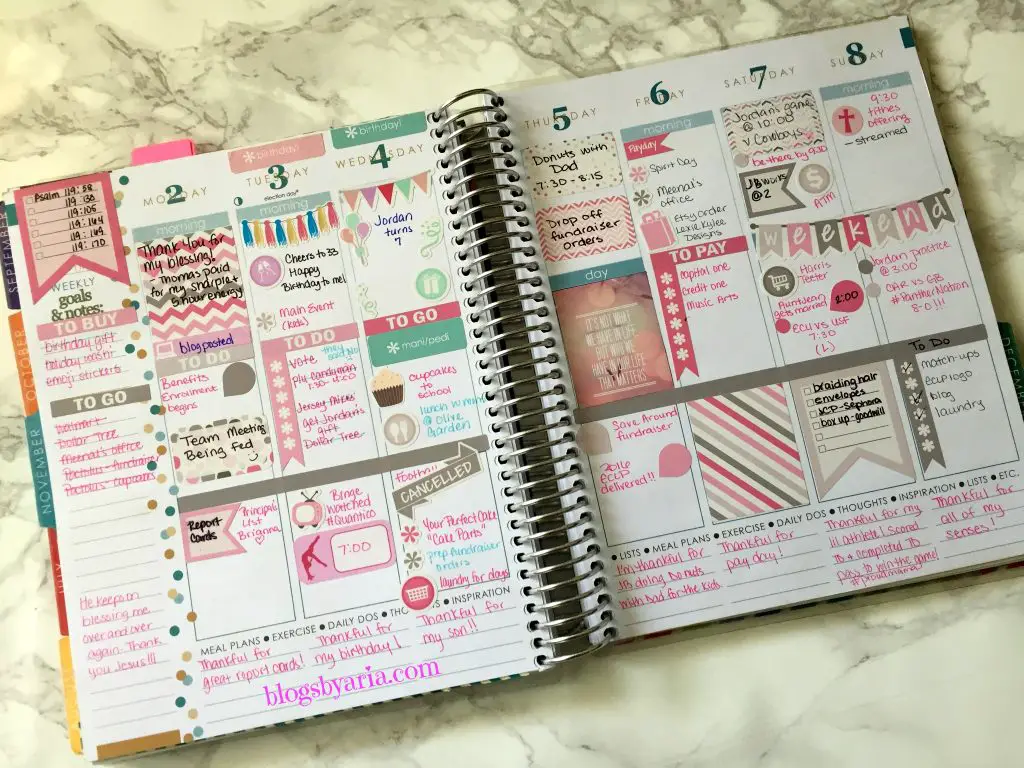 As you can see in this week I got real colorful for my birthday week.  Keeping up with things to do and what was going on with my week along with my birthday and my son's birthday.  I think this is when I started to fall in love with half boxes! 🙂  And you can see on the bottom I kept up with my thankful thought for each day in November. I really need to get back to that.
Evolving into my 2016 Erin Condren Life Planner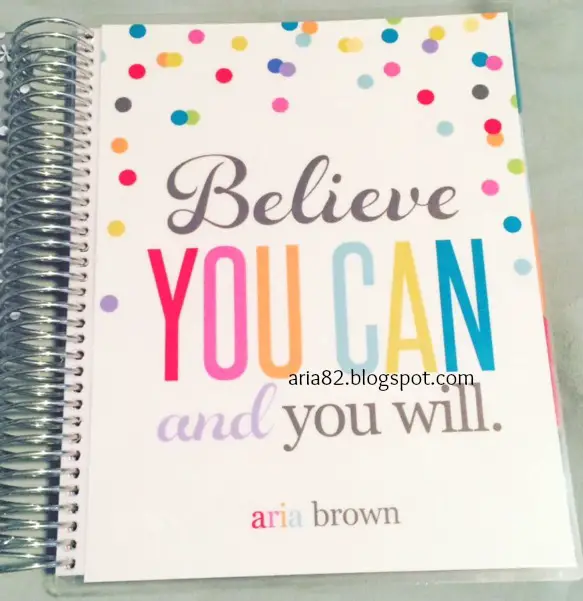 I realized I didn't take this picture fresh, but you know it's me 😉  This was my first life planner that I got to pick out what I wanted my cover to look like.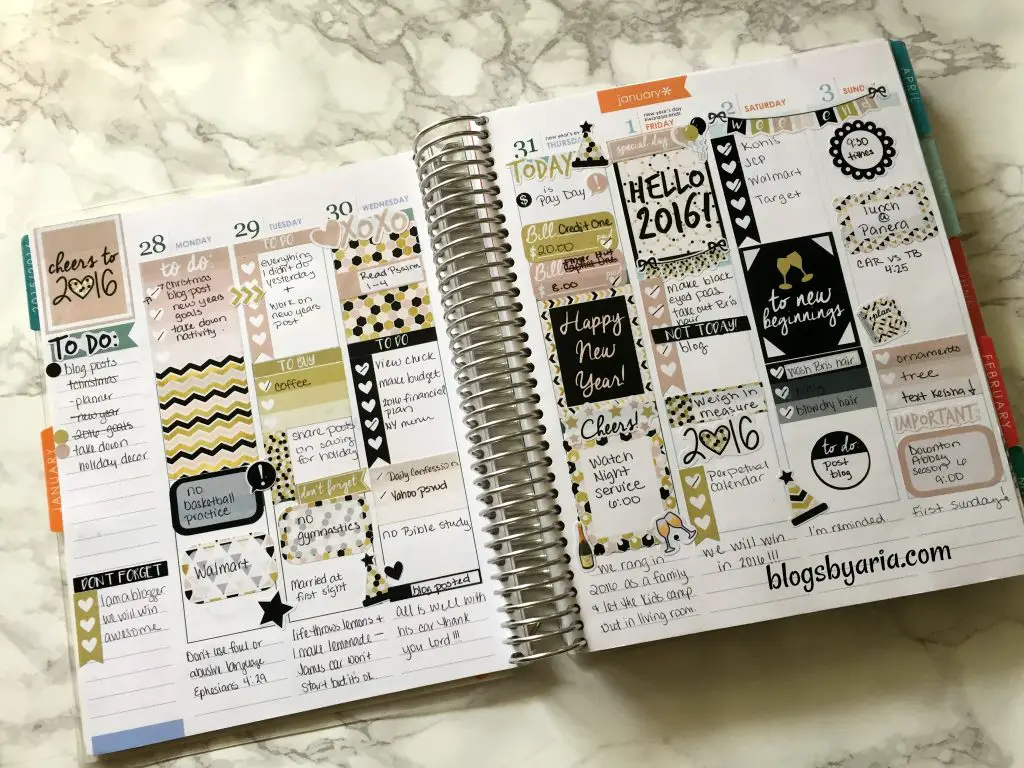 Starting the 2016 ECLP I used this kit by It's Planning Time.  I really loved this kit! I saw it and I couldn't resist it! Using a bit more stickers both for decoration and function.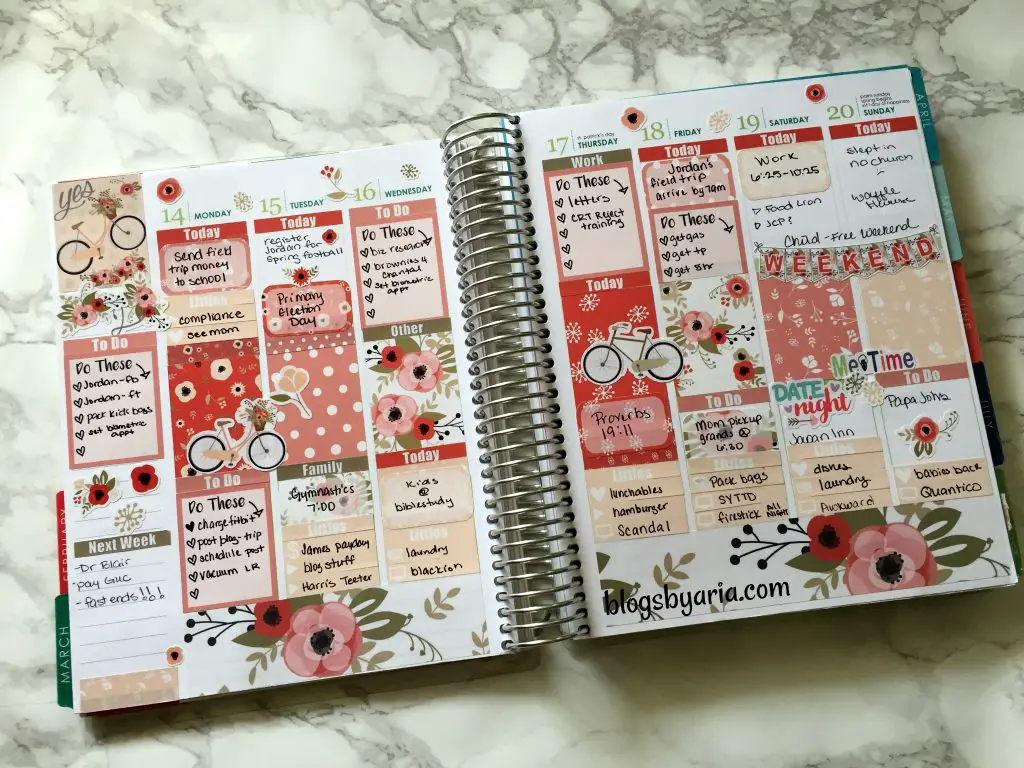 I've shared this spread before in this post, but I wanted to take the picture again with better lighting.  This was my first kit from Glam Planner and at the time she only offered one size kit, so since it was pretty full I really wanted to play with it and see if that was something I would like.  As you know now, the answer was yes! I liked it a lot! 🙂
This isn't my first kit by Little Miss Paperie but it was one of my first full planner spreads.  I first discovered LMP when she was with a different planner shop.  Don't quote me but I want to say it was called Papered Kiss.  I don't know how I found her after that, maybe on Instagram.  I knew that if her stickers were anything like the stickers I got from the previous store that I had found my planner peace.  I've been with her ever since!  I have my sticker shops that I like a lot but I love LMP!
This is considered white space planning when you have any white showing through in your spread.  I was overall a white space planner.  I wouldn't quite say that now.
It was with the introduction of Little Miss Paperie's holiday kits that I realized I really love this whole full planner spread thing!  There's a tiny amount of white space and that's because back then I don't think a full kit was offered.  You could pick the pieces of the kit that you wanted.  Or maybe I was just trying to save money I don't remember.  Now I buy her full kits, it's easier for me that way.  Sometimes I'll get one of her mini kits but that's usually because something I wanted sold out.
I really want to see how my planner style changes with my 2018 Erin Condren Life Planner, if it changes at all.  The new paper is thicker and one of the reasons why I started doing the full heart checklists was to minimize any bleeding or showing through.  Most pens won't bleed on the paper as it is now but I'm the girl who wouldn't write on both sides of the paper in high school because I didn't like the way it looked.  So I'm particular to say the least.  I'll be sharing my newest planner spreads in my new Life Planner coming up soon.
Finding Your Planner Style
When you get a new planner you're going to figure it out as you go.  I think that as your life changes your planner style will also change.  If you're knee deep in activities for your kids and working a job or going to school, and so much more, you may find that you have a lot more to put in your planner than someone who is in a different life phase.  You don't need to feel any kind of way about where you are right now.  You can be buying all the sticker kits you like now and realize in six months that it's just not for you.  That's fine too.  Here's a post where I shared some planner girls who fit different styles of planning.
I think sometimes when you see peoples planner spreads it can be overwhelming and intimidating.  If you see some stickers or planner accessories that you think will work for you I say buy it and you'll know if you're doing it for the Gram or for you.  It's cute to share your planner spreads but it's even cuter to use your planner in the way that satisfies you.
I hope this helped you to think about how your planner style can evolve and to see how mine did.  Let me know if you have any questions that I may not have explained and I'll be happy to help 🙂  Until next time friends.
{PIN THIS}