I was in Walmart yesterday getting some ideas for birthdays and Christmas. I had the rare opportunity to be in there by myself and it not be the crack of dawn.  On the way to the toy section I passed a display and had to do a double take.  All of these hair care items shown below were on display.  The only price I saw was $3.97 at the top which makes it seem as if all the products were that price.  Sounds right for the hair products but maybe the relaxer and texturizers are a tad more.  I do apologize for my lack of investigative reporting.  I don't like to be in Walmart any longer than necessary.  I snapped a few pics and was on my way to the toys.

Even better is that each item has the peelie $1 off coupon.  Score!!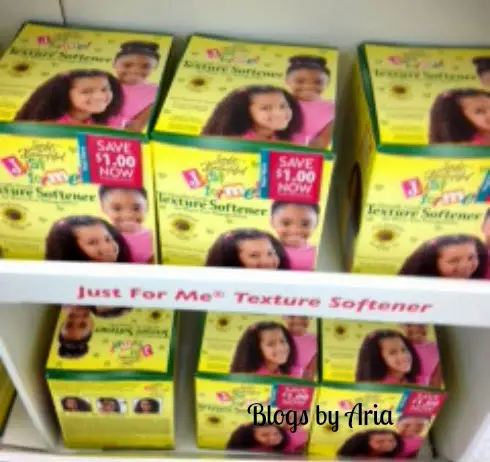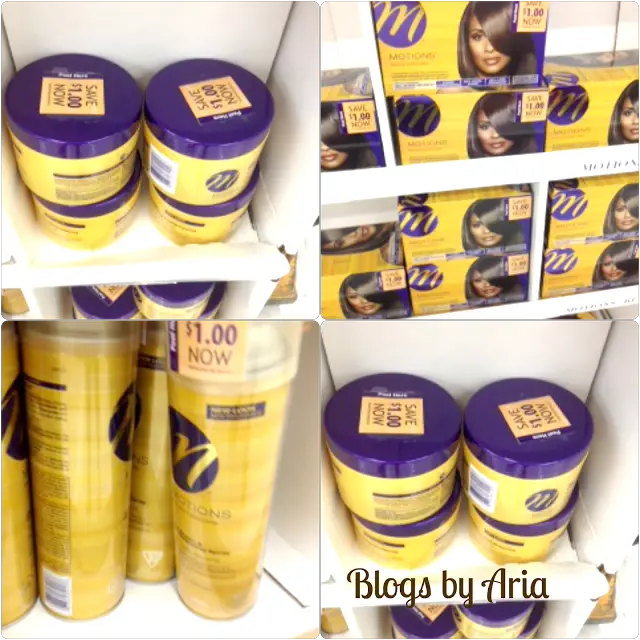 I love Motions products for my hair.  They work really well and don't flake.  So I will be back in Walmart in a few days getting my supply on!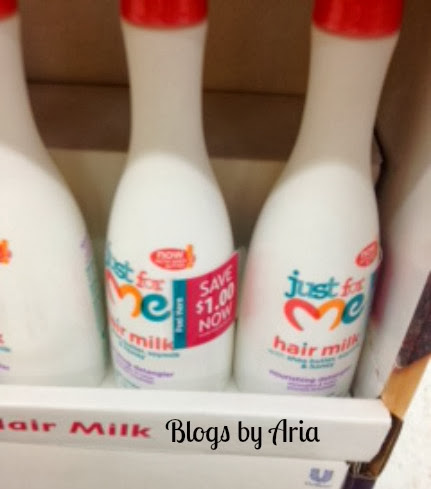 Not pictured are the Just For Me relaxers.  I'm trying my hardest not to take that route, so I'm going to get a few more products for Brianna because I'm still trying to find the perfect combination to make her hair manageable.  I will be trying this hair milk that's for sure.
Check your local Walmart to see if they're running this promotion.  I have no idea how long it will last, so I won't be taking any chances!  Happy Savings 🙂