The first space to get decorated in our new house is our living room.  This is a first look at the living room as there are some finishing touches that I'll add along the way as I can.  In case you missed it, we moved into our new home at the beginning of May.  It's fun to decorate a new space but it's also overwhelming starting from scratch.  Today I'm going to show you how I've set up our living room so far.
*this post includes affiliate links for your shopping convenience, you can read more about affiliate links by reading my Disclosure*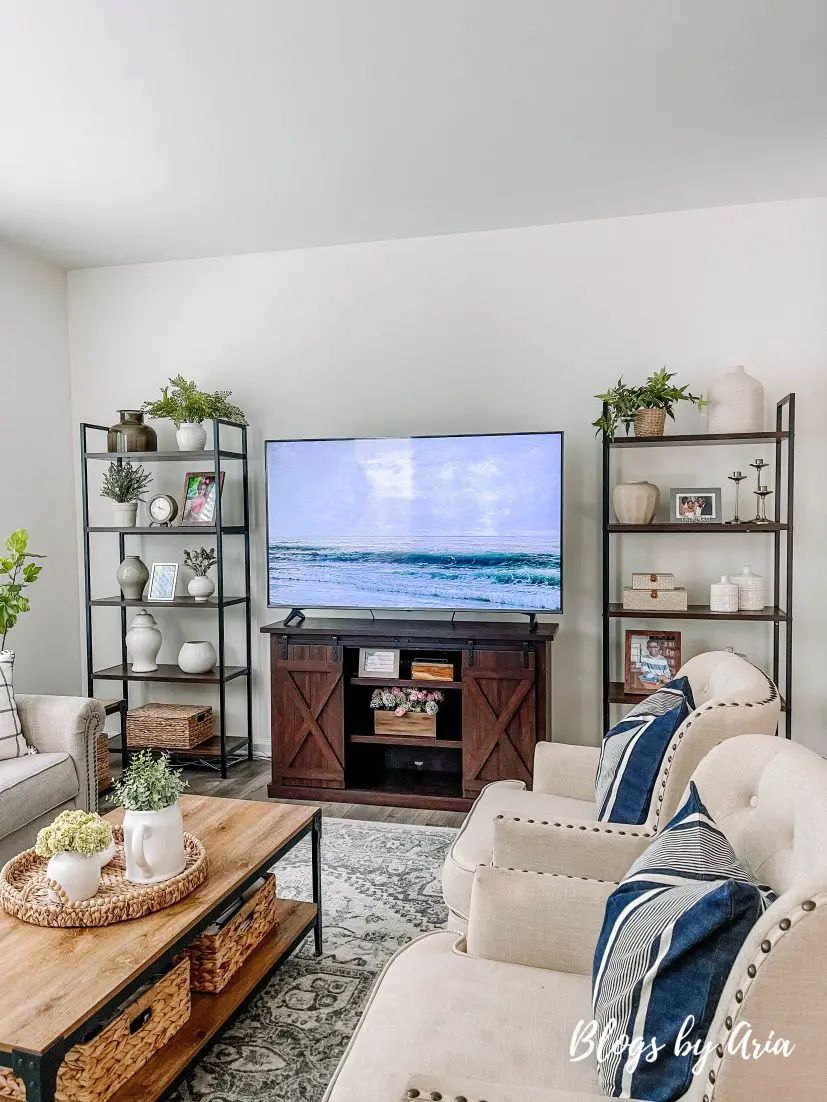 bookcase • tv stand • coffee table • accent chairs
I don't have pictures of the before but this is the after.  Originally I had my fiddle leaf fig tree to the left of the tv and one of the accent chairs to the right.  Once I saw the Loring bookcase I knew that it would provide the look I was going after.  I wanted shelves flanking the tv.
Without investing in a huge unit, this is a practical and affordable option.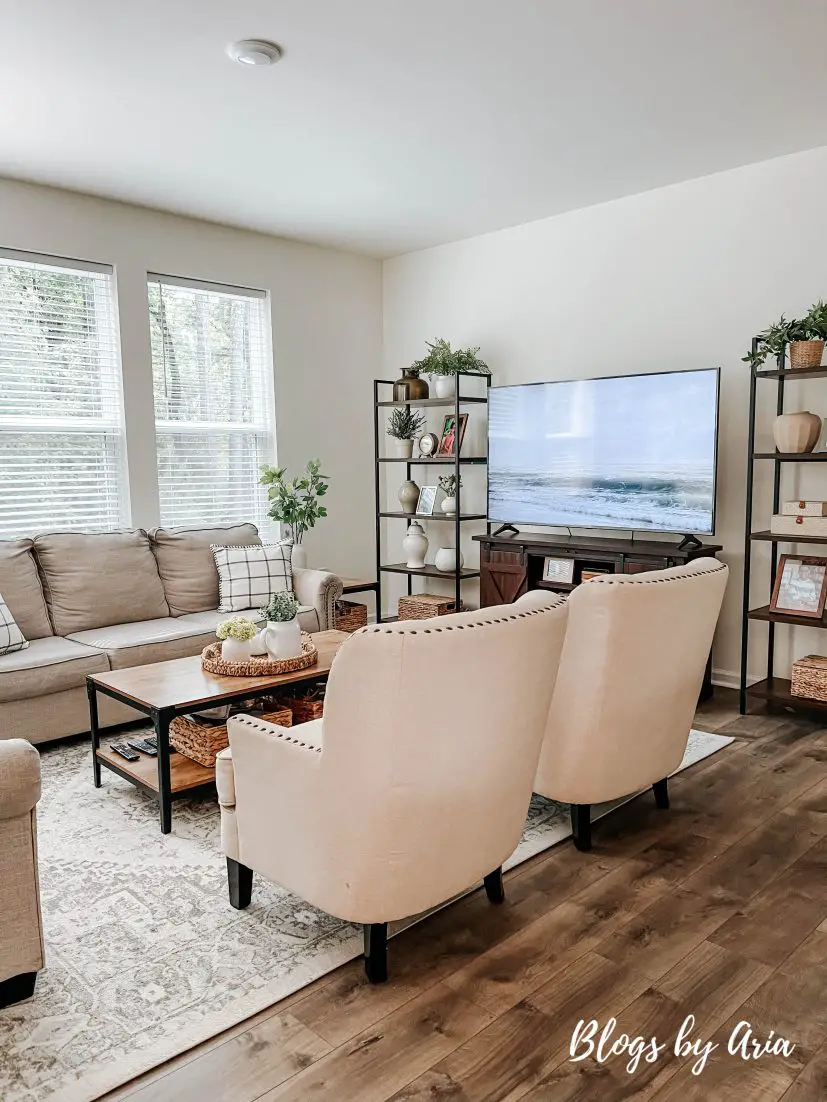 Once I added the shelves and moved the chairs the space really came together.  Now I will say that I feel that the chairs are a bit too large for the space.  Smaller accent chairs is the goal.  But for now it works.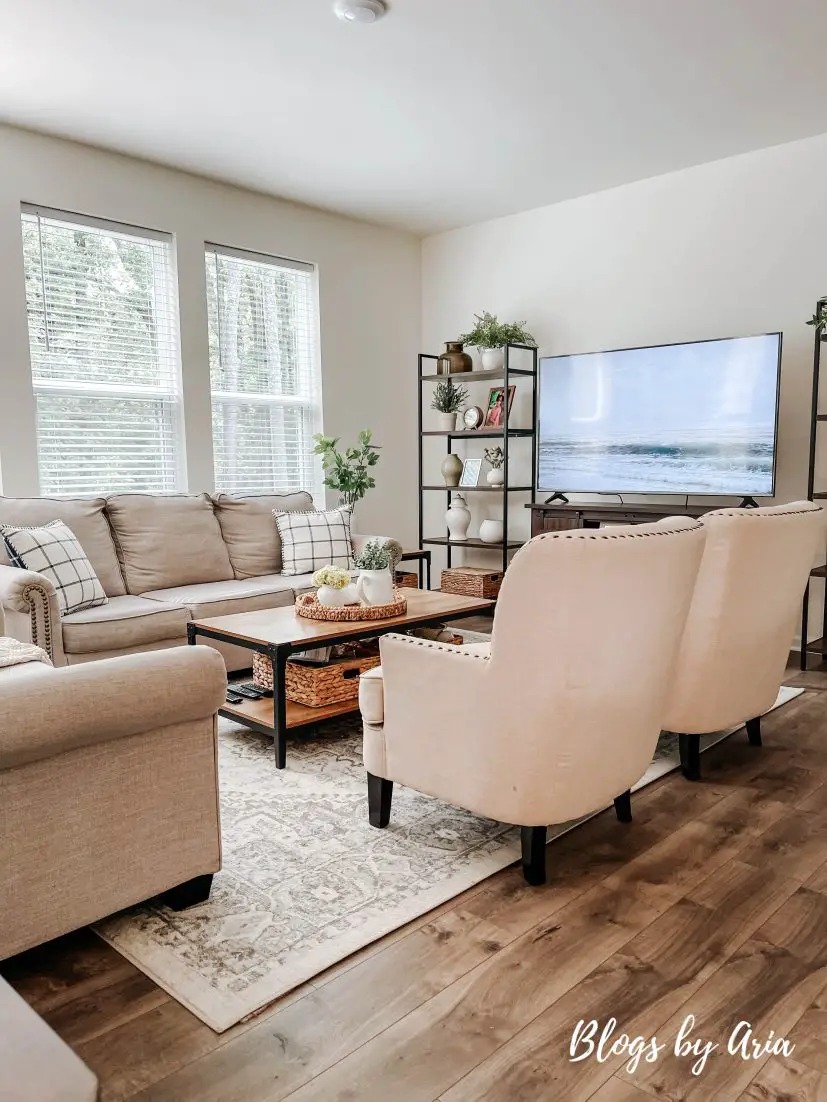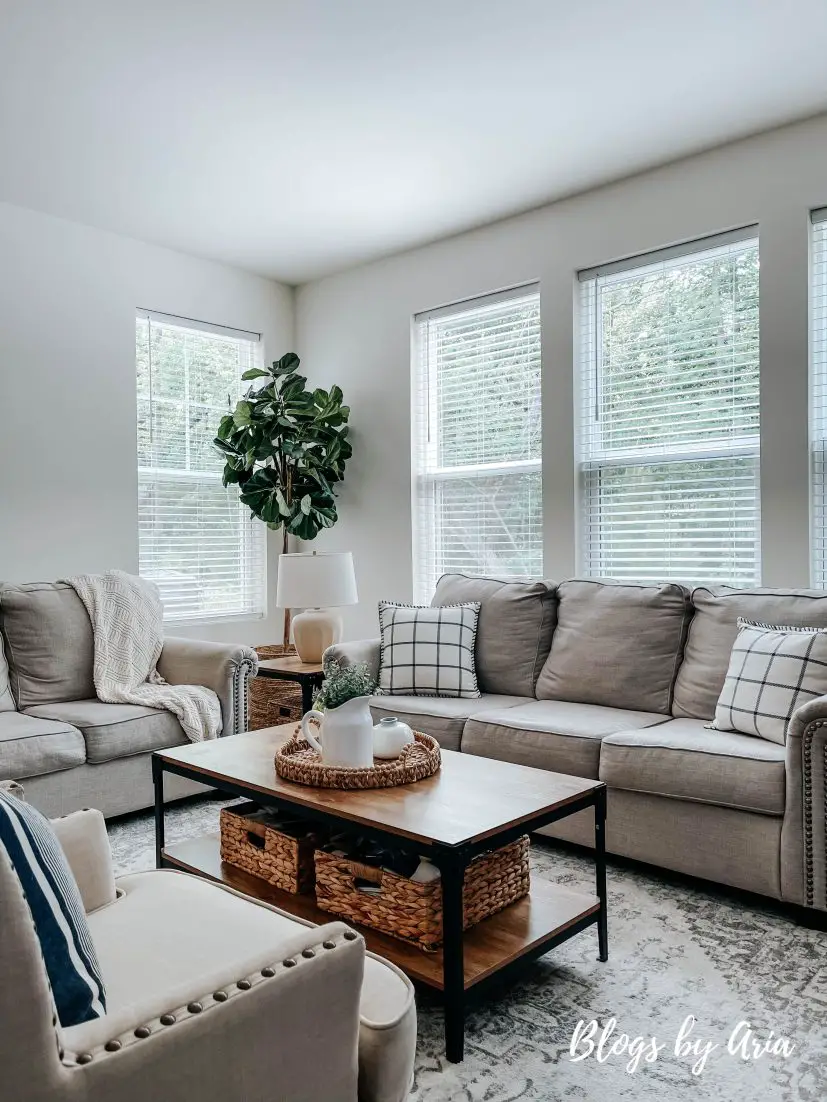 I moved the fiddle leaf fig tree to this corner.  Still need to add curtains to the large set of windows.  Curtains will complete the space.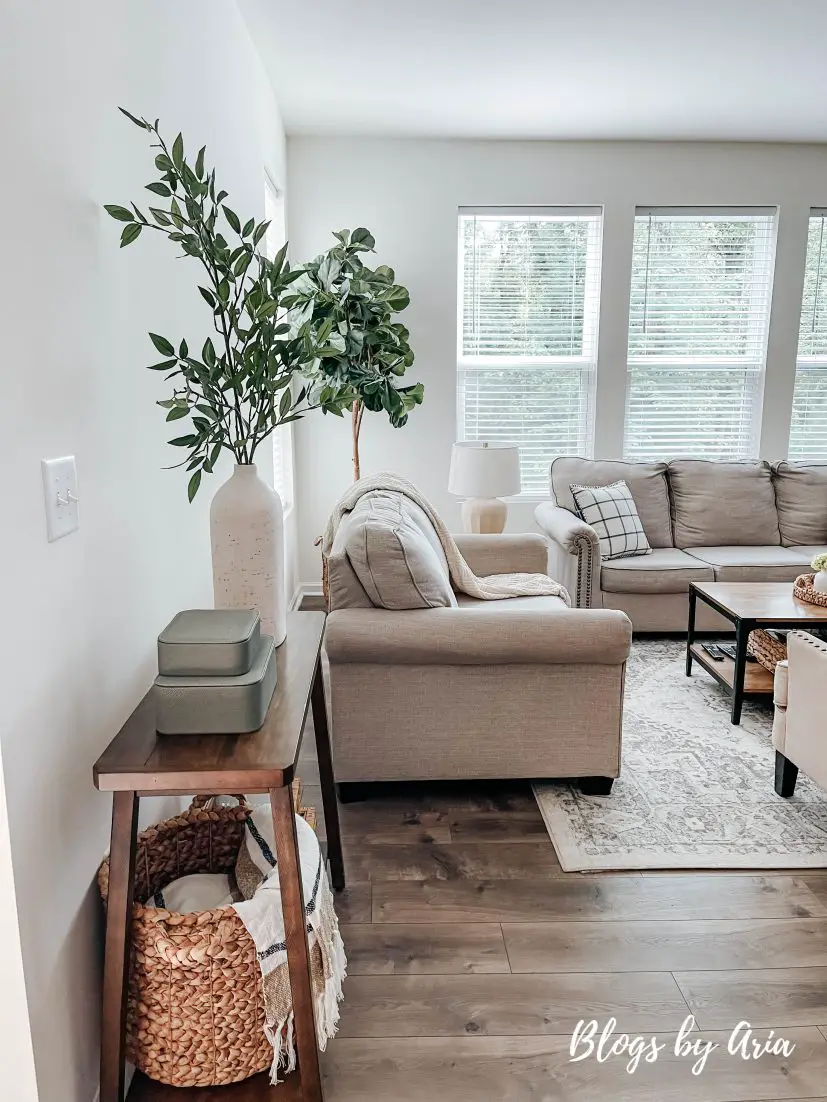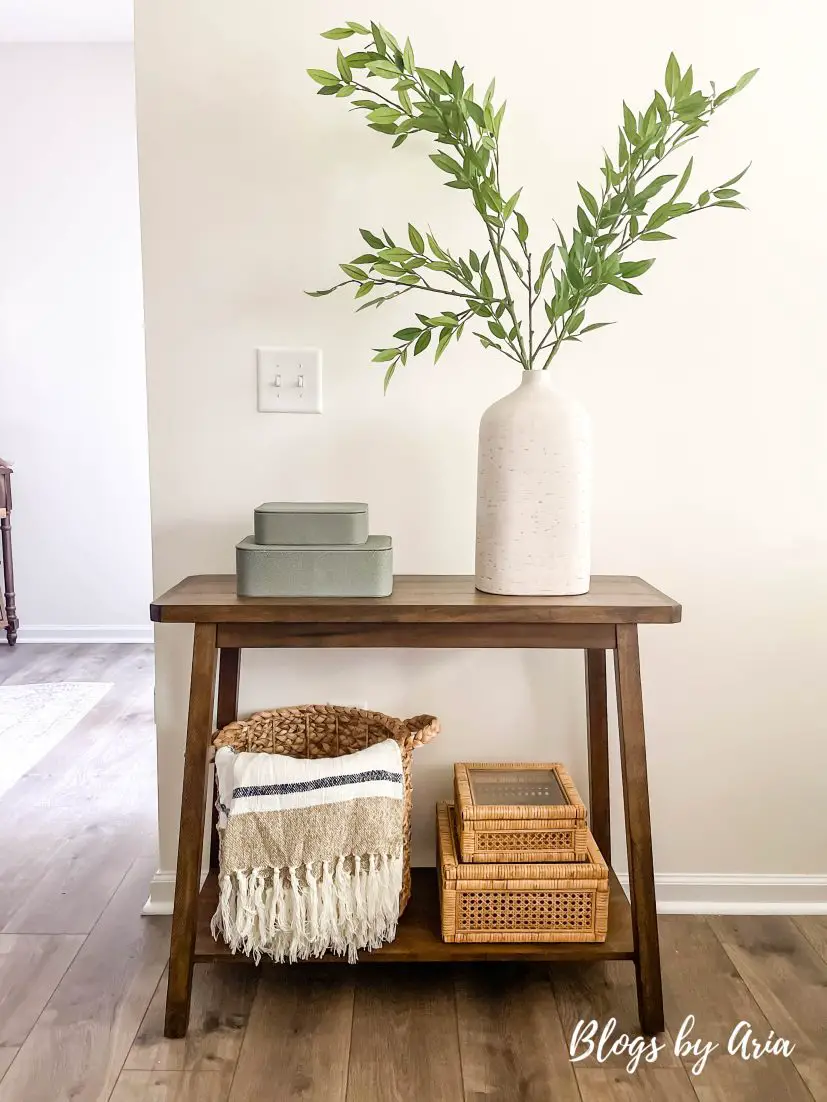 console table • stacked boxes • ceramic vase • faux bamboo leaf stems • woven cane boxes
In this space I added my small console table.  This was the entryway table in the old house but now we have an actual entryway.  Eventually I want to get a larger entryway table for that space.
The wall space to the right was empty at the time but now I have art there.  I'll have to share that at another time or you can see it here on my LTK.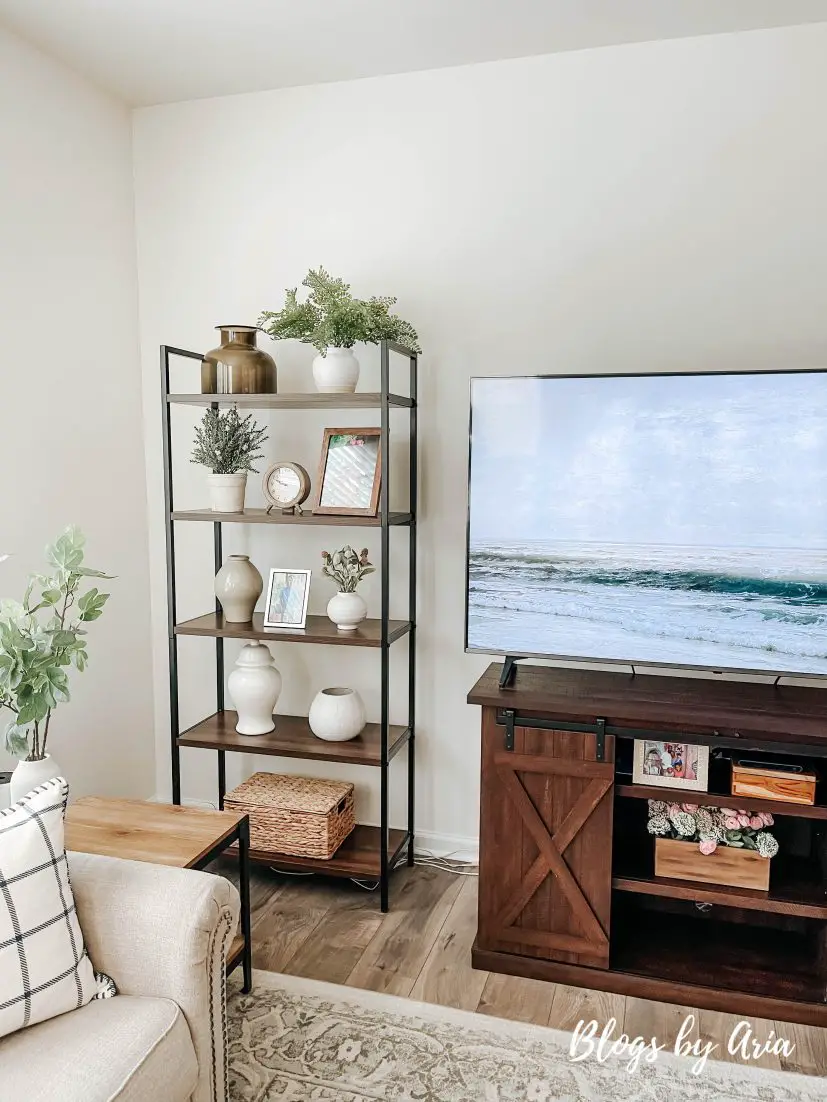 Technically my shelves aren't styled, I just unpacked pieces and put them on my shelves.  I haven't found my happy medium just yet.
Here are a few more views at my shelves: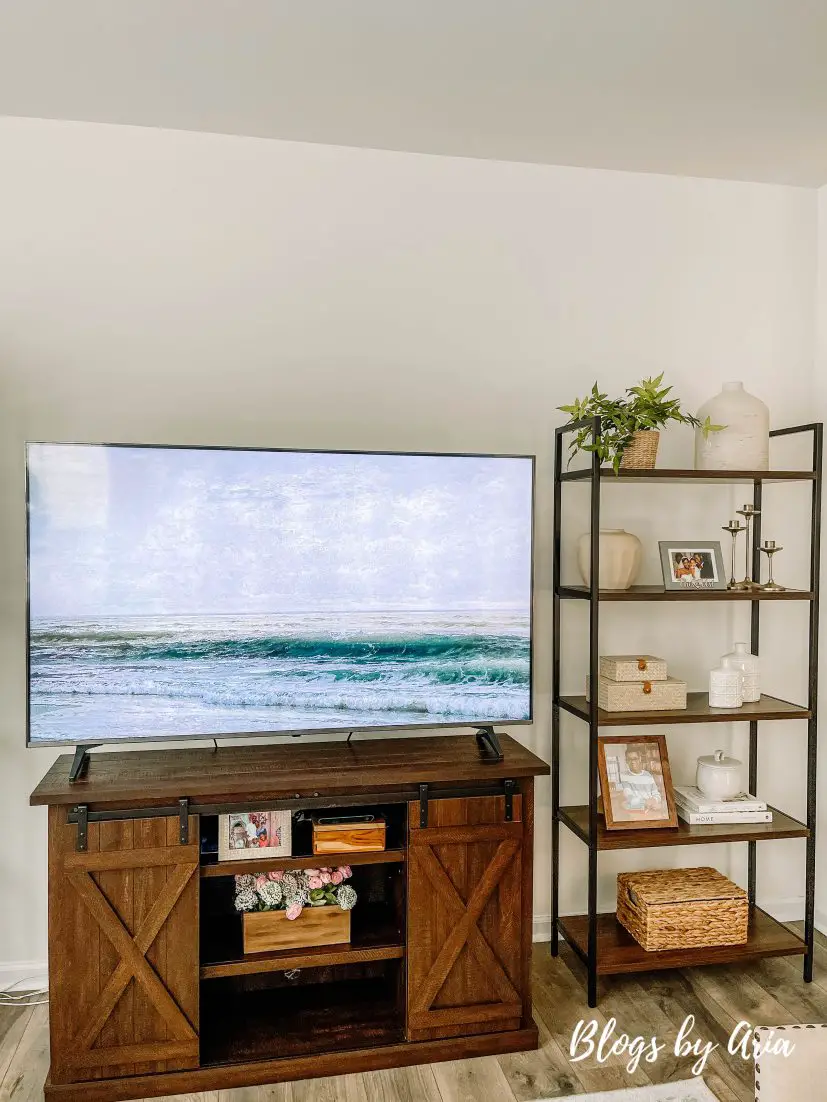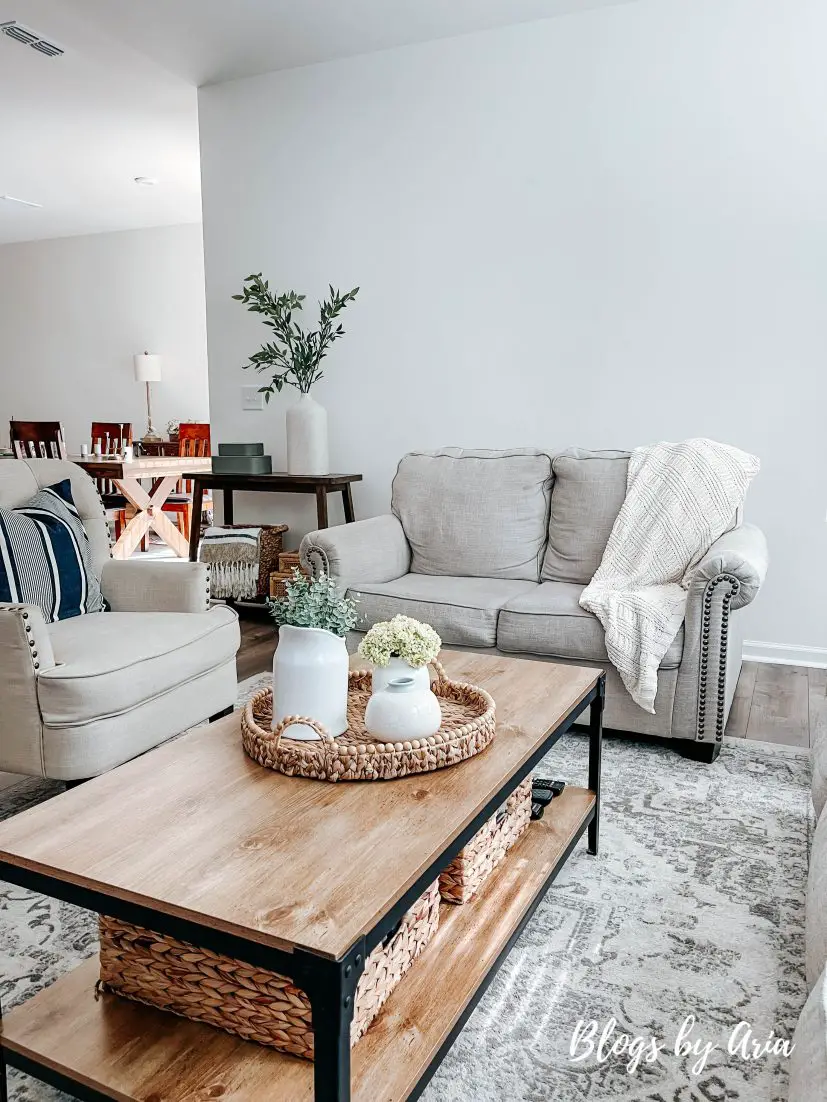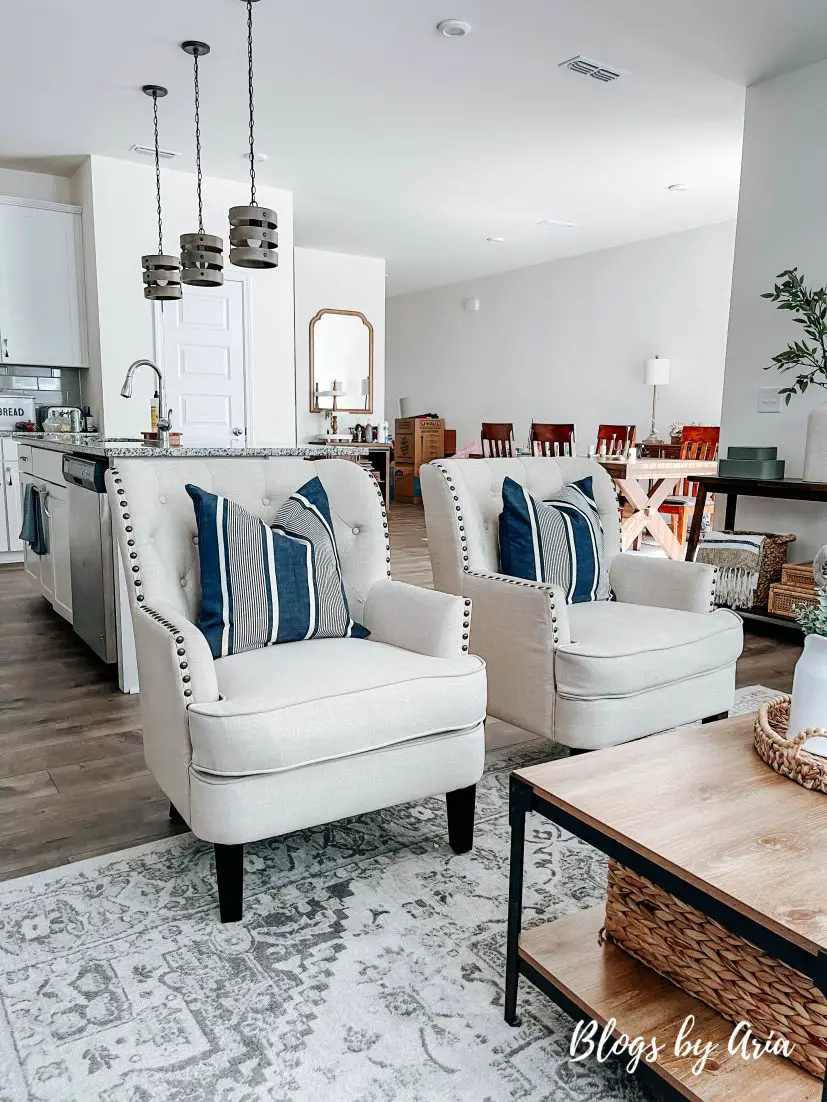 From this view you can see we're still in progress over here!  These pictures were taken about a week and a half ago and I can say that those boxes are no longer there.  The space isn't completely clear though so progress is still being made.
You can see that my former entryway mirror has found a new home.  Because we're in an interior townhouse I want to reflect light as much as I can.
So that's a first look at our new living room.  Now that the kids are out of school and I have a little time back I can get back to blogging and eventually sharing videos on YouTube.  I've missed blogging so much!  And if you get my emails I'll be back soon for that too.  It's been a rough start to the year but I'm loving how it's looking now ♥
POST SOURCES



If you'd like to get even more home decor, fashion finds, sales and all things random be sure to follow me here: