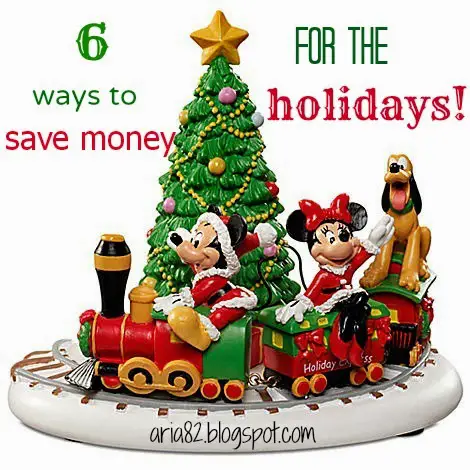 *this post includes affiliate links for your shopping convenience, you can read more about affiliate links by reading my Disclosure*
Mickey's Village Holiday Express
It's hard to believe that it's officially Summer.  It's even harder to believe that if you blink a few times, it'll be Fall and then Winter.  Summer always seems to go by the fastest.  But now is the time to start planning for the holidays.  Every year it's the same thing… you scramble to make it work in November and December and then you're feeling the effects of it way into the New Year.
Well let's not let that be the case in 2014.
In a perfect world I would have started my holiday fund at the beginning of the year as I had planned to.  We all know we don't live in a perfect world.  If we did, we'd have cars with bows on them in our driveway on Christmas morning just like they do on the commercials…except that our spouse isn't financing it, it was brought by the man in the big red suit!  Yeah I went into a daydream mode for a second there. Lol
I decided to share some ways that I am starting to prepare for the holidays and maybe you'll find some tips and tricks to help you as well.
These are ways to help you save before you even know what's on your gift list.
Let's start with ways to earn Cash back for the Holidays:
Ebates
:  I've talked about how I love
Ebates
.  Click
here
to go back to that
post
.  Ebates is a great place to get cash back.  Very simply, register for
Ebates
, if you're not yet registered click here and when you want to shop at Philosophy.com for example, instead of going directly to the website you'll go to
Ebates
.  Clicking on the link via
Ebates
tracks your purchase and in 2-3 days they'll show your pending cash in your profile.
Every quarter
Ebates
will send you your cash back in a check or to your Paypal account.  So get your shop on now and get that money back to help with your holiday spending 
J
Ibotta
:  I love
Ibotta
.  Check out
this post
to explain why. 
Ibotta
has really stepped their game up with offers.  It was just groceries before, but now it's groceries, movies, restaurants, home improvement…the list goes on and on!  Just don't touch the money until the holidays!
Shopkick
: Out of all of these options,
Shopkick
is the only one that doesn't pay you back in cash.  Check out my latest post on
Shopkick here
. 
Shopkick
pays you back in gift cards that will be available in the app.  I have earned enough points to redeem two Target gift cards!  Now I'm working on a few more for the holidays.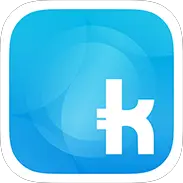 SavingStar:  An easy way to save some extra cash just by registering your store card and buying the selected items.  Here's how Savings Star works (they also have a cashback program like Ebates, I don't use it) download the app or go to the website.
By purchasing the offers you select and purchasing at the listed stores, you automatically earn the cash back.  Nothing for you to do on your part.  Once your account is over $5 then you can select to have the money come to you in Paypal.  I think that's a great way to prepare for the holidays as long as you don't cash out before the holidays! Lol  To get a full rundown on how SavingStar works click here.
Other Ways to Save Money for the Holidays:
Other than those ways of earning cash back, you can save the old fashioned way.  Two ways I suggest:
Create that holiday savings fund.  Check with your bank/credit union to see what is available.  I bank with a credit union and anytime except for October – December you can open a holiday savings fund.
The way it works at my credit union is you set up an amount that you want to automatically draft into the savings fund.  The money in the account does gain interest.  Don't touch the money and at the end of October the money is automatically transferred to your checking account.
I think this is a really great tool if you know you're going to do a big ticket purchase.  This is the year your child gets their first iPhone or tablet or you're getting your spouse that watch, Xbox or something that is not a small piece of change.  Why not be prepared instead of depending on credit?
Save $5.  This is a trick I'm starting now and it's actually pretty easy once you set your mind to it.  Basically you will save every $5 bill that you get.  Most of us pay with a card anyway, so if you pay in cash you're more than likely paying with a $20.  When you get change back as a $5 put it in a different place in your wallet so you don't spend it.  When you get home, put it in a jar or a piggy bank.  I think a jar would be better so that you can see your savings grow. 

DON'T TOUCH IT

!!!
Before you know it you will have a couple hundred dollars saved up.
Now I understand that may be hard for you if you're living paycheck to paycheck as many of us are, but you have to make your mind up and stick to the program.  If you really can't see putting $5 to the side then start with any loose change.  All of your change you receive you put it in a jar.  Before long, you'll have more than you expected saved up.
Whether you do Black Friday shopping or you do it all in December, wouldn't it be nice to have a lot of the money already available before the holiday season even begins?  Remember how zonked out you were after Christmas last year?  Remember how you said you would do it better this year?  Well here's just a few ways to accomplish those goals.  If you have any other ways to save up for the holidays please share in the comments below!