I'm taking a break from packing for a few minutes to share a few things.  Over the last several days I've been able to get a few of the practical tasks done regarding our move:  switching over utilities, forwarding mail and ordering a washer and dryer.  Right now I'd rather focus on the fun stuff like decorating our new house!
*this post includes affiliate links for your shopping convenience, you can read more about affiliate links by reading my Disclosure*
NEW HOUSE DECORATING IDEAS
It's been so much fun decorating our townhome over these past couple of years.  Working with the space we've had but always being mindful that we would likely move helped me to buy pieces that would work in our next home too.  I have so many ideas for decorating our new house, but I am pacing myself.
For now when it comes to decorating I'm thinking about the larger pieces and then over time filling out the spaces with more decorative pieces like wall art and smaller decor items.  Let me show you what I've been thinking about so far for our new house decorating ideas.
rug | arch | fiddle leaf fig | bookshelf | night stand | headboard
Something we've never had to do before that I'm really excited about doing now is buying a rug.  The main floor is hardwood (laminate I'm sure) and we realized we'd need an area rug for the living room.  We saw some great budget friendly options at Home Depot when we were researching washers and dryers.  But after a lot of reading reviews and doing some research we decided to go another direction.
The Brandt floral gray area rug we both loved and thought it would be great under our dining room table.  We already have it delivered but obviously haven't unrolled it yet.
This weekend we ordered our living room rug that will be here shortly.  I didn't want to clash too much against the dining room rug since the space is open and we chose this Wraxall Oriental gray area rug.  I like a traditional print on an area rug.  This particular rug is a little on the thin side but we'll be buying a rug pad anyway that will help add a little cushion.
HOME DEPOT RUGS WE LOOKED AT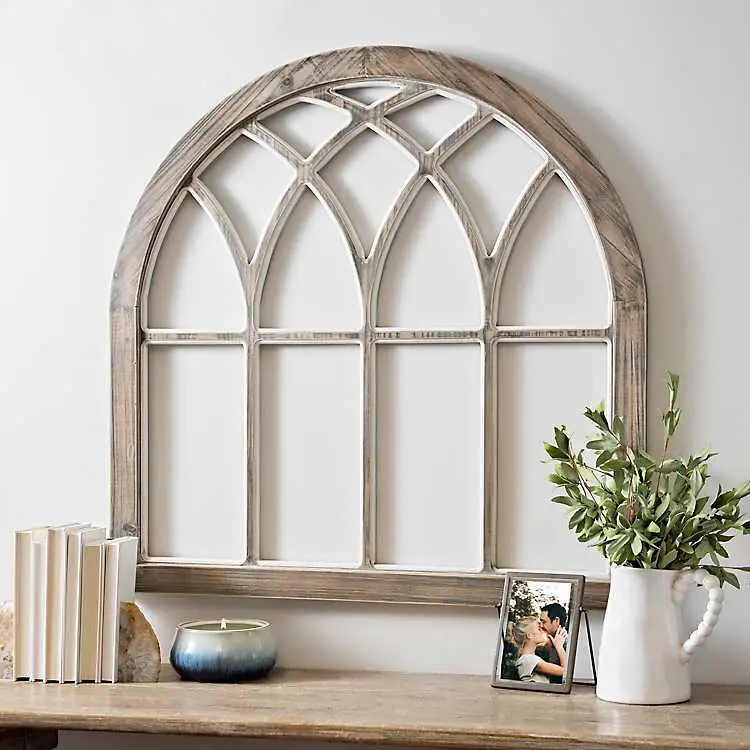 Kirkland's is having a great Memorial Day Sale and I've been staying strong and not ordering this wood wall arch.  Decor items like this I feel I should really wait until I'm in the space and can decide how I want to fill wall space.  Unless it goes on a sale for a price that can't be beat…I will practice patience 🙂
If you're a regular reader you know I am obsessed with a Fiddle Leaf Fig tree.  It's been on my list of things I want in my home for years!  The one I shared above is a great option that I was leaning towards but I ordered this taller and fuller Fiddle Leaf Fig tree instead.
I feel like I am always looking for more bookshelves.  Probably because I have a lot of books but I don't feel like I have too many.  When we got the Conway Cast Iron Bookcase I got it more for decor than functional book storage.
We used to have an old, white bookshelf from Target that I moved up to our room and I stored some of my book collection there.  But it will not be making the move with us.  It's broken down anyway so I'm thinking of adding a new bookshelf and using it in the bonus room.  Did I mention there's a bonus room? 🙂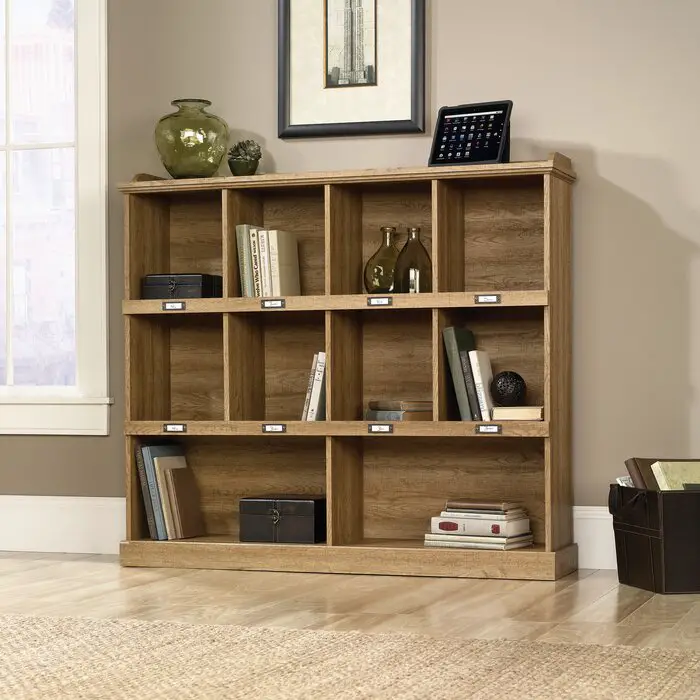 I love the look and style of this Bowerbank Standard Bookcase.  But the other day I was in Target and I saw the Threshold Carson 5 Shelf Bookcase and I like that, even if it's not in the same space, that it matches the Carson Horizontal Bookcase that I already have and love.
Again, I'm not in a huge rush to get a bookcase but those are the ones I'm debating between.  We need more storage for books but you know I'm always looking for more ways to add more decor!
MASTER BEDROOM THOUGHTS
Another thing we will wait to purchase once we've moved is our nightstands.  I've been looking at nightstands for our master bedroom for a long time and I just can't seem to find exactly what I want at the price I want.
We're going to wait because once we know exactly the measurements we have left after we move our bed in will determine what size we can buy.
NIGHTSTANDS I'M LOOKING AT
When we bought our bedroom set years ago we got dark wood.  Now I like just a tad lighter wood tones and I guess I could learn to get handy and paint or stain or whatever one does to wood 😉  But that has been part of my road block in the decision making process.
Now that we've ordered a new headboard I think I can get whatever color I want of nightstand and make it work.  I feel like I'm all over the place trying to explain my thoughts here…
Before we decided to move and it was just a thought in our mind we decided it was time to replace our bed.  One of the posts for the headboard broke when we moved and my husband never fixed it.  I've hated it, it's such an eyesore.  Before we moved in here the bed had started giving us issues with the frame.
So we decided to get a simple frame and get a headboard.  Our current bed is all one unit and has both a headboard and foot board.  That means it takes up a lot of space and it's been getting on my nerves for years.
I've wanted a fabric headboard because I like the look and I felt that it would be more comfortable for sitting up in the bed.  Again, after a lot of research we chose this Trafton Upholstered Panel Headboard.  Since we've since decided to move, it's just sitting in a box in our living room.
I can't wait to decorate our master bedroom.  Our room never gets decorated!  DH says he doesn't want some cheesy sign over the bed or a wreath and I say, he'll love it regardless!  Soon I'll share whatever I come up with for decorating our new bedroom.
MORE MOVING THOUGHTS
Since we are moving so close, as in walking distance, it makes the stress of packing a little lighter.  With our last move we moved over an hour and a half away and with previous in town moves we still were at least across town.  I think finding something so close by helps with packing.
Normally I wouldn't recommend doing a lot of back and forth but this go around that's exactly what we'll be doing.  We have a pretty large window of when we get the keys to the new house and we turn in the keys to our old house.
The plan is to get the keys on the designated day.  Then we'll make sure the house has been cleaned to our standards and if not, spend the first couple of days cleaning.  DH will also go ahead and set up the frame and headboard for our bed.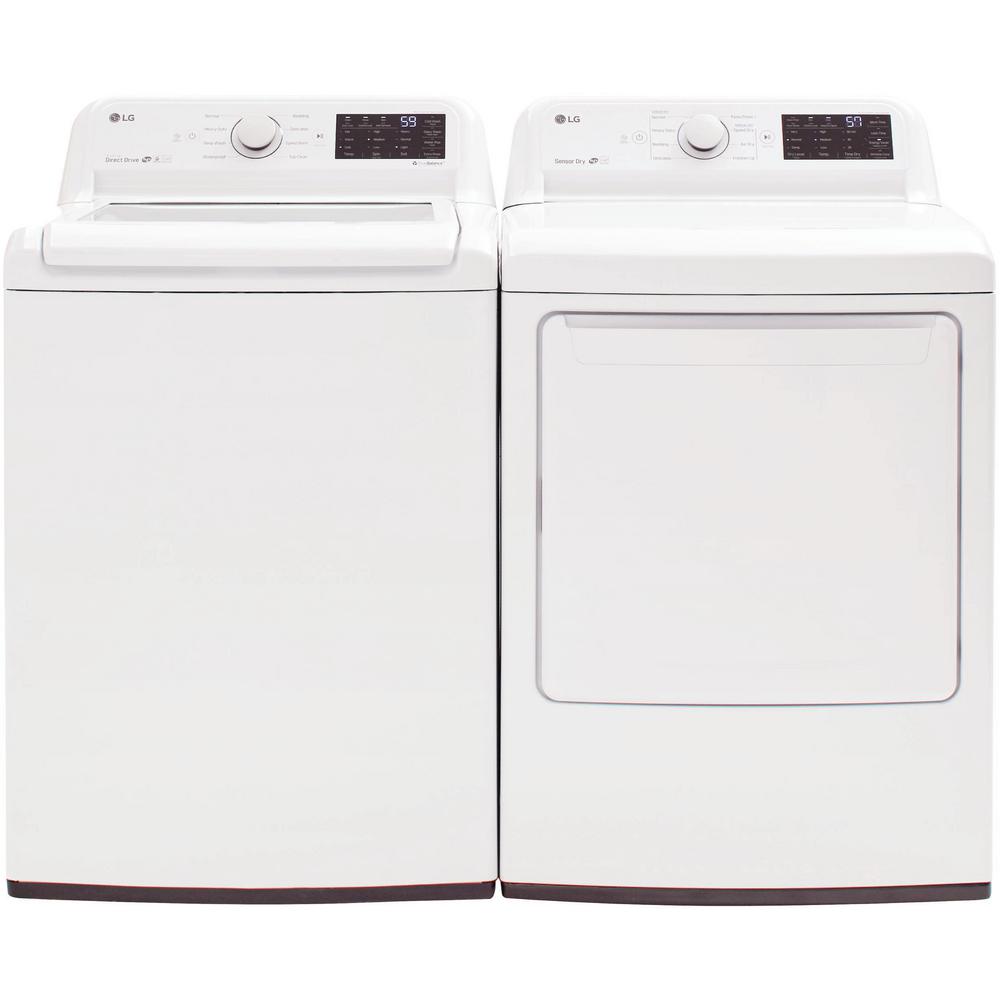 A couple of days later our new washer and dryer are being delivered.  I'm really excited about that!
This is our second time buying a new washer and dryer set and they have all of these bells and whistles now!  After much deliberation and research we ended up going with a LG HE Ultra Large Top Load Washer and Ultra Large HE Front Load Dryer.  I wanted a large capacity but not one that was too big to fit the space.  And I like that it's an impeller style so it can fit more and washes gently.  I'll be sure to report my thoughts on it.
I scheduled the next several days off to finish packing, move and then unpack and get settled in.  Prior to the big move with the movers, we'll take things back and forth that don't require being packed into boxes and/or don't need to be moved with help.
Speaking of movers, the plan is to get a Uhaul truck and hire movers via the Uhaul moving helpers program.  You hire them for a two or three hour window for a set rate.  If you need them longer then you can do so.  But since we're right around the corner, two hours should be sufficient.
I had a larger moving company do a virtual estimate and they wanted to charge almost $1000!!  For a three bedroom townhouse with not a whole lot of furniture.  And us doing the packing, not them.  I was expecting around $300-$400 based on what we have that needs to be moved.
A couple of friends have used the Uhaul moving helpers program several times and have been very satisfied with them and with the pricing.  After reading a lot of reviews and doing my research, I am confident that will be the best option for us.
You know I'll share our moving experience and I'm very optimistic that it will go smoother than our last move.
Now it's back to packing I go.  My home is in complete disarray and it's overwhelming.  Hopefully we'll get a lot of progress done this weekend and it will be a little easier to breathe knowing we got so much done.  By we I mean me.  Although Jordan, my 11 year old has said he wants to help.  I just have to learn to allow.
I'm working on it 🙂