Do you ever come home from work and you have no clue what to make for dinner?  Or on a weekend?  I don't know about you but I feel like that's me more times than not.  I'm just not super creative when it comes to making food for my family.  I have picky eaters and I'm on a tight budget.
I'm always in need of easy meal ideas.  So when I'm looking for dinner inspiration I want something that's easy to make, something that's cheap and something that doesn't take too long to make.  I know, it's a tall order.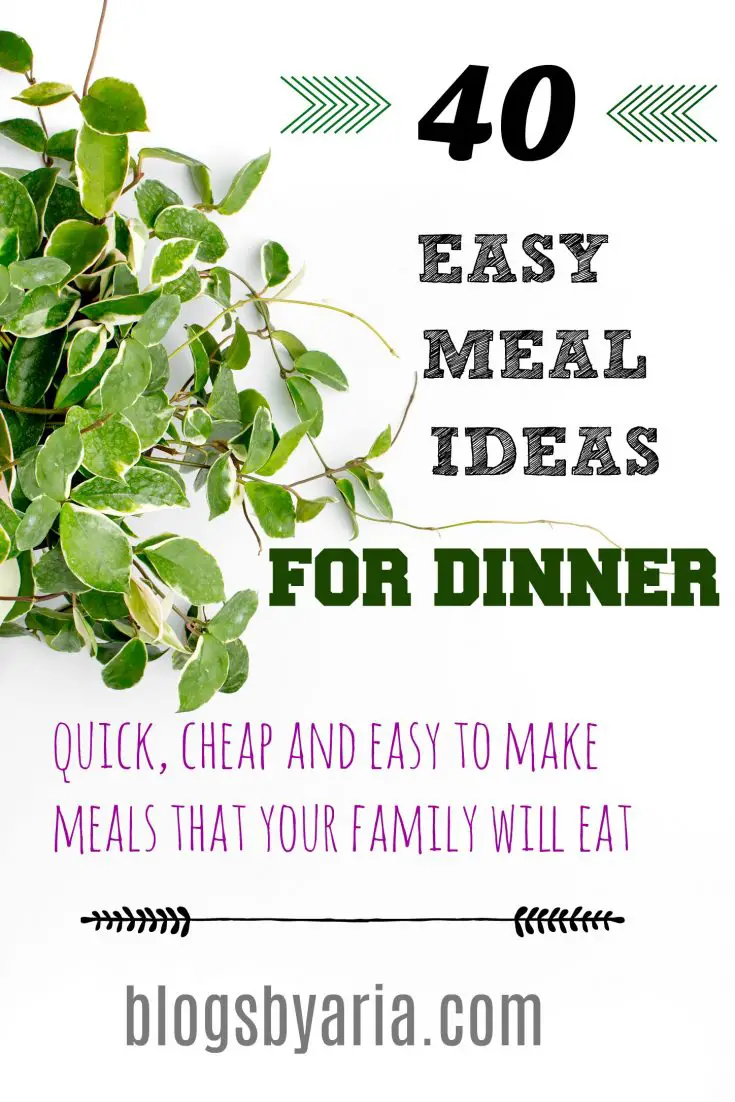 I decided to share one of my brain dumps here on the blog of basic dinner ideas.  Now I'll go ahead and let you know I'm no chef.  I can cook but it's not something I love to do.  I do it simply to keep my family alive.
I'm not gluten free or organic or Whole 30 or any of that.  When I'm focused on weight-loss I'm low carb but that's not what this list is about.  This list is about giving you some easy meal ideas.
It's funny how you can see someone else say something they had for dinner and you're like, "hey my family would eat that".  Hopefully this post will inspire you in that same way.  So let's get to it…
*If I share a meal idea that I can link the recipe I used I'll link it for ya*
*also sometimes I'll say what I generally make with the main item, sometimes it's just the main item and whatever I have in the house*
*this post may include affiliate links, you can read more about that by reading my Disclosure post*
tacos
fish sticks and fries (I usually bake my fries in the oven for less work)
hot dogs with baked beans
smoked sausage and fries
spaghetti
buffalo wings with corn on the cob
fried pork chops with green beans and mac n cheese
hamburger steak with gravy and rice
Stouffer's lasagna
homemade cheeseburgers and fries
ravioli and salad
tortellini in marinara sauce with cheesy Texas toast
chicken fried rice (chicken helper)
chicken enchiladas
crockpot cubed steak with rice and gravy
beef tips with rice and gravy
fried chicken drummettes
chili
chicken noodle soup (DH will only eat this as a lunch he doesn't think it's fulfilling enough)
homemade hoagies
baked barbecue chicken legs with sides
crockpot beef stew
stuffed shells
meatloaf
salmon croquettes
buffalo chicken dip
fried chicken strips
shredded chicken tacos (chicken done in crock pot)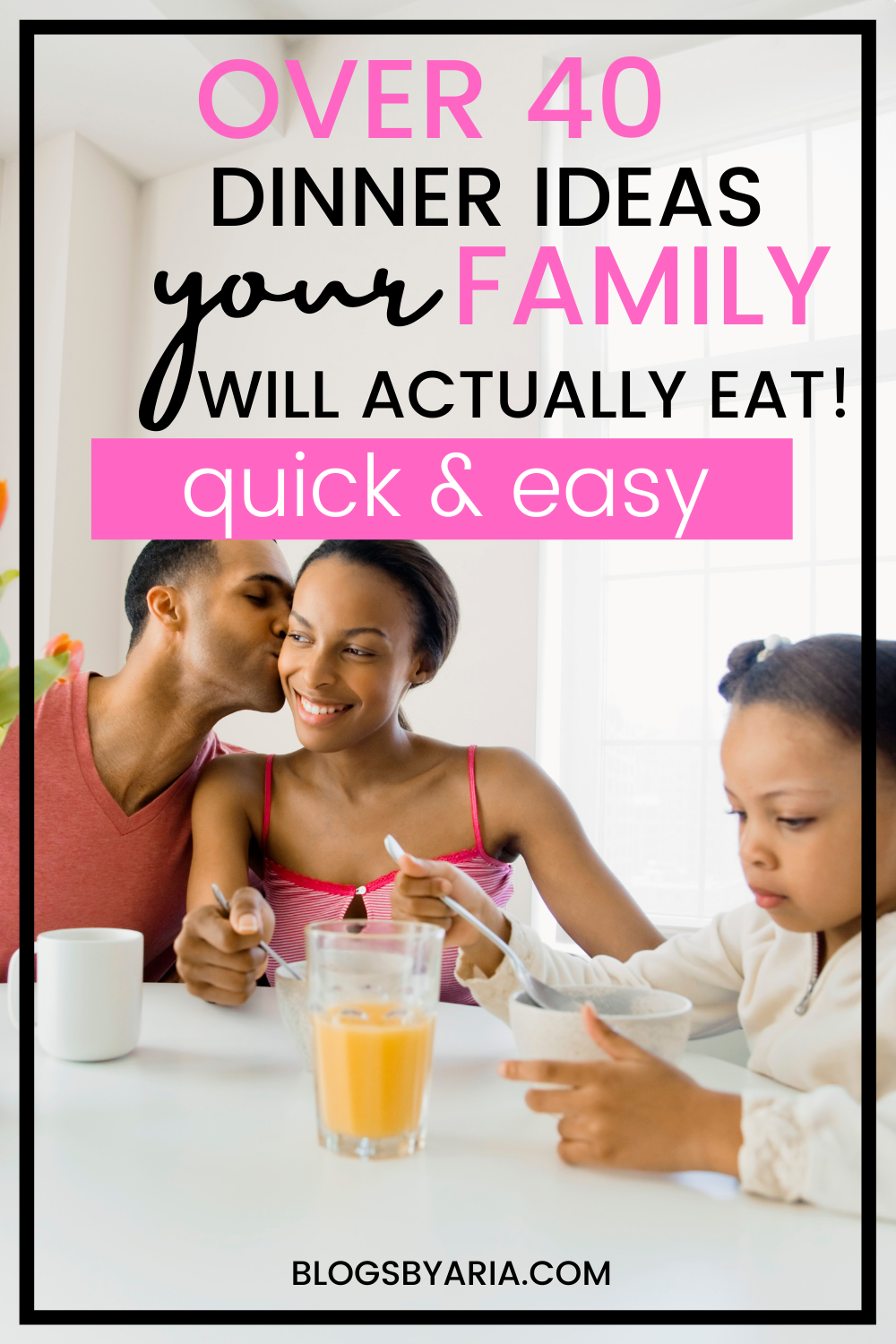 chicken mozzarella pasta (sooo good just have to make sure you plan to make this for the ingredients)
breakfast for dinner
fried chicken with sides (I hate frying chicken so my sneak to this is I pick up a bag of chicken like from Parkers on the way home for work and I make the sides from home.  bonus is it comes with hush puppies so it's semi-homemade)
frozen pizza
skillet meal ( like this one from stouffer's we really like)
grilled shrimp skewers
Hamburger Helper
shrimp or chicken stir fry
Whew!  I think that's enough easy meal ideas for today.  My goal is to not have an option for fast food on a regular basis.  We've had weeks where we had fast food or pizza delivered three days in a week.  I'm not proud. Having some easy meal ideas will help me reach that goal.  It's so much more of a treat to have Bojangle's once a month or even better, every other month.  Not to mention it will save us money and as you know, I have some goals this year to tackle.
I've given you (me) 40 meal ideas.  If you made each item for dinners Monday through Friday you'd go two months before you had to start over from the beginning!  If you made each item for dinners for every day of the week you'd have five weeks worth of meals!  That's freaking amazing!!
Oh and before I forget, you may be wondering why you don't see the word casserole anywhere on this list.  In a nutshell, my husband won't eat them.  I've tried and it doesn't work.  I don't have anything against them, I learned that lesson early on.
I'd love to hear some of your go-to's for easy meal ideas!  Leave them in the comments below 🙂