Easter is right around the corner.  Which means I'm behind on getting my kids ready for Easter Sunday.  By then I may be recovering from surgery at that point, but I still want to be in the House of the Lord.  Our church is pretty casual so we don't have to go all out formal but we do like to dress up a bit.  If you're like me, I want to give you some ideas for Easter outfits for your kids and tweens.  For reference, my daughter is 12 (13 in April) and my son is 9.
*this post may include affiliate links, you can read more about that by reading my Disclosure post*
JORDAN
Let's start with Jordan because he's easy to dress.  If I pick out his clothes online and we open the box he likes my picks.  But if we're in the store together he always goes against me!  Here's what I'm looking at for him:
TOPS
I love the look of pink and blue together for a nice spring shirt for boys.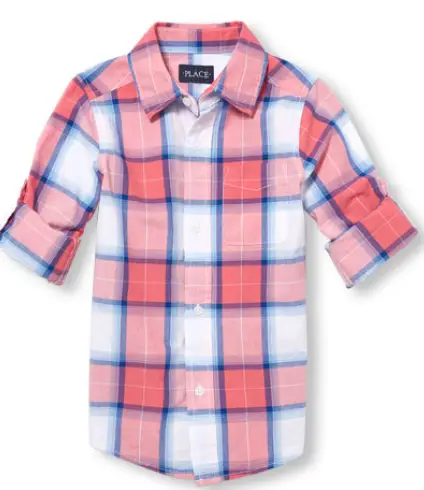 This is a great option since it's taking a while for Spring to truly arrive.  He can wear the sleeves as 3/4 or as long sleeves.  I love shopping for Jordan at The Children's Place.  They always have great prices and they fit him well.  I really can't go wrong with any of their button down shirts.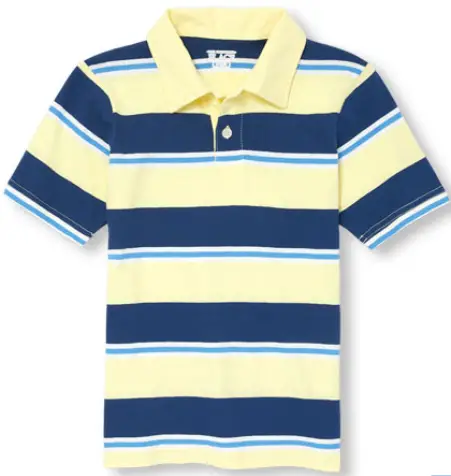 A good polo shirt is always a great option.  They're not too fussy and they're nice and comfortable so it's easy for him to wear.
PANTS
Any of the shirts above would look great with jeans.  But we can wear jeans to church all the time.  And Jordan actually doesn't love to wear jeans.  So a good option for him are these easy to move in khaki pants from Old Navy.
These pants are dressy and polished looking but even better, they're durable with good stretch.  Either of these pants will look great with any of the shirts from above.
BRIANNA
Let's move on to the even harder to shop for tween shall we?  The thing is she's tall so where as a few months ago she could wear Justice jeans, now she's in juniors jeans.  Justice jeans are great and I'm sad to see them go, but they don't come in longer lengths.  They only come in wider sizes.  So when we started venturing to the juniors departments of the department stores it has been harder to go back into the girls departments for her clothes.  Does that make sense?
The issue is that it's hard work finding age appropriate clothes in the junior departments sometimes.  So where as I can pop in to The Children's Place or Old Navy for Jordan, there's a lot more involved with shopping for Brianna.  My favorite place to shop for her in store is Kohl's and JcPenney.  I'm still getting used to shopping online for her in her new department.
DRESSES
Something like this is easy to wear and isn't overly dressy.  It's by MUDD brand and I like a lot of their more casual clothes and have bought a few things for her from them.  So I know how their sizing works.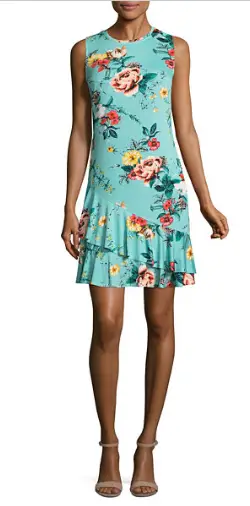 Cute and simple and a little flirty.  I love this dress.  It's not too mature.
I love the simplicity of this dress and I love the print.  It's so soft and feminine!
TOPS
In case the weather is still wintry I know she will not want to be in a dress.  So even if she does end up in jeans she'll have a cute Easter-y top.  But fingers are crossed that we'll have spring-like weather and it's not too cold.  She's in jeans every single day so we'll see.
Hopefully I was able to give you some ideas for some cute Easter outfits.  I feel like small kids are so much easier to dress up.  Little girls in their frou frou dresses and little boys in their suspenders, I so miss those stages. 🙂  If your kids are close to my kids age ranges then I hope this was helpful!  Thanks for spending some time with me today.  I always appreciate and love you for it! 🙂