Happy Wednesday friends!  Today I was supposed to meet Ree Drummond AKA The Pioneer Woman at her book signing.  Unfortunately I didn't order the tickets fast enough (procrastinated) so they sold out and I already scheduled the day off.  I'll meet her eventually.  But today I am sharing my 2018 Erin Condren Life Planner with you to lift my spirits 🙂
*this post may include affiliate links, you can read more about that by reading my Disclosure post*
I ordered my Life Planner last Wednesday, the day before Thanksgiving and I received it yesterday.  That's under a week turnaround time!  I'm impressed!  I've never received my planner so quickly!  I got a special code emailed to me before their Black Friday Sale and was able to take advantage of it a couple of days early.
Get $10 off your Erin Condren Life Planner here!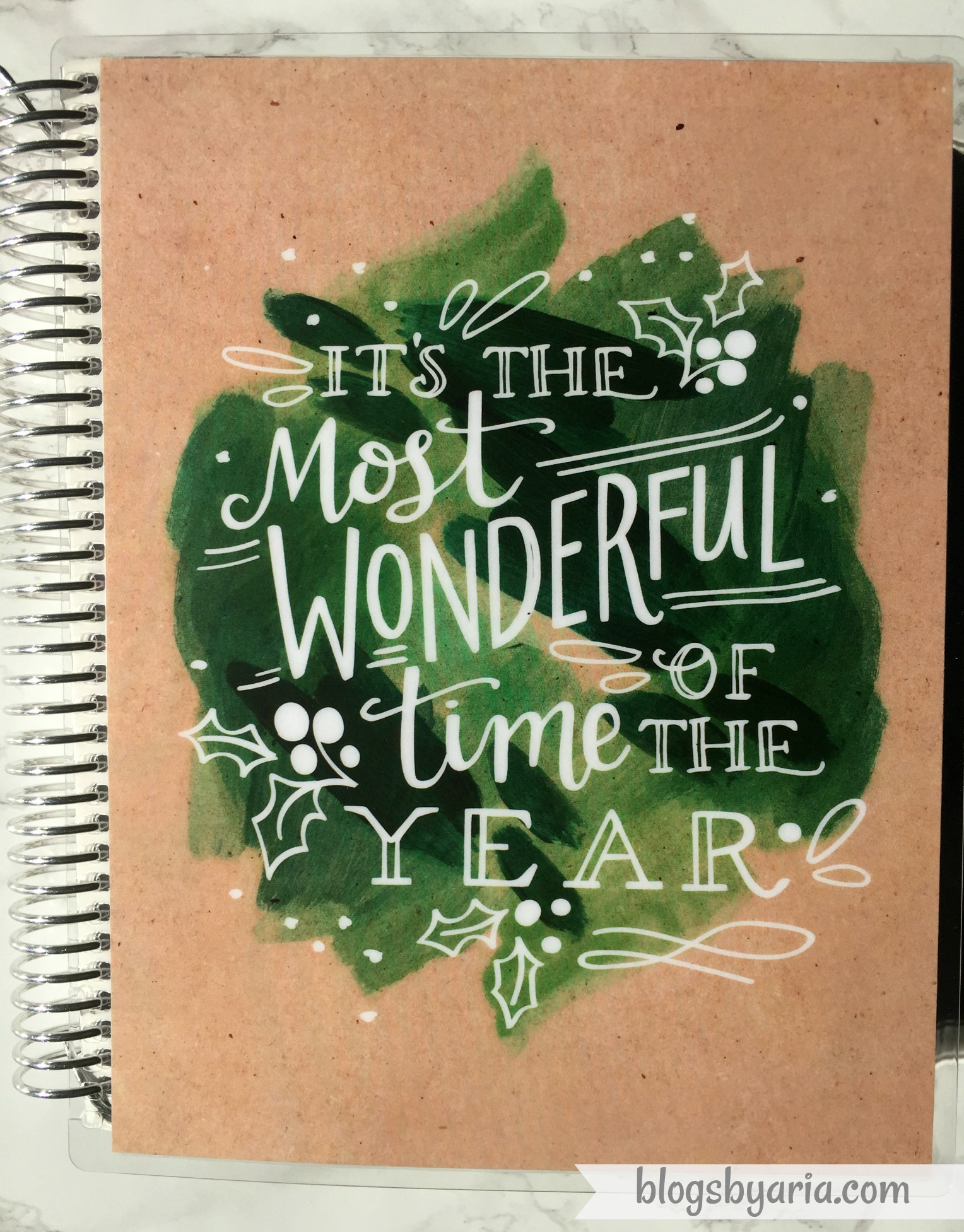 Before I share my new Life Planner let me share with you this festive holiday cover I ordered to put on my Life Planner now.  I was going back and forth with all of their cute options and I decided to go with the less is more approach.  This planner cover shares exactly how I feel about the season and it's understated in it's design.  I didn't personalize it as I typically do because I didn't want to overdo it.  I'm really loving this planner cover.
Okay moving on to my new planner cover.  I have quite a few interchangeable planner covers from Erin Condren so picking the perfect planner cover wasn't my priority.  I do think the one I chose is very pretty.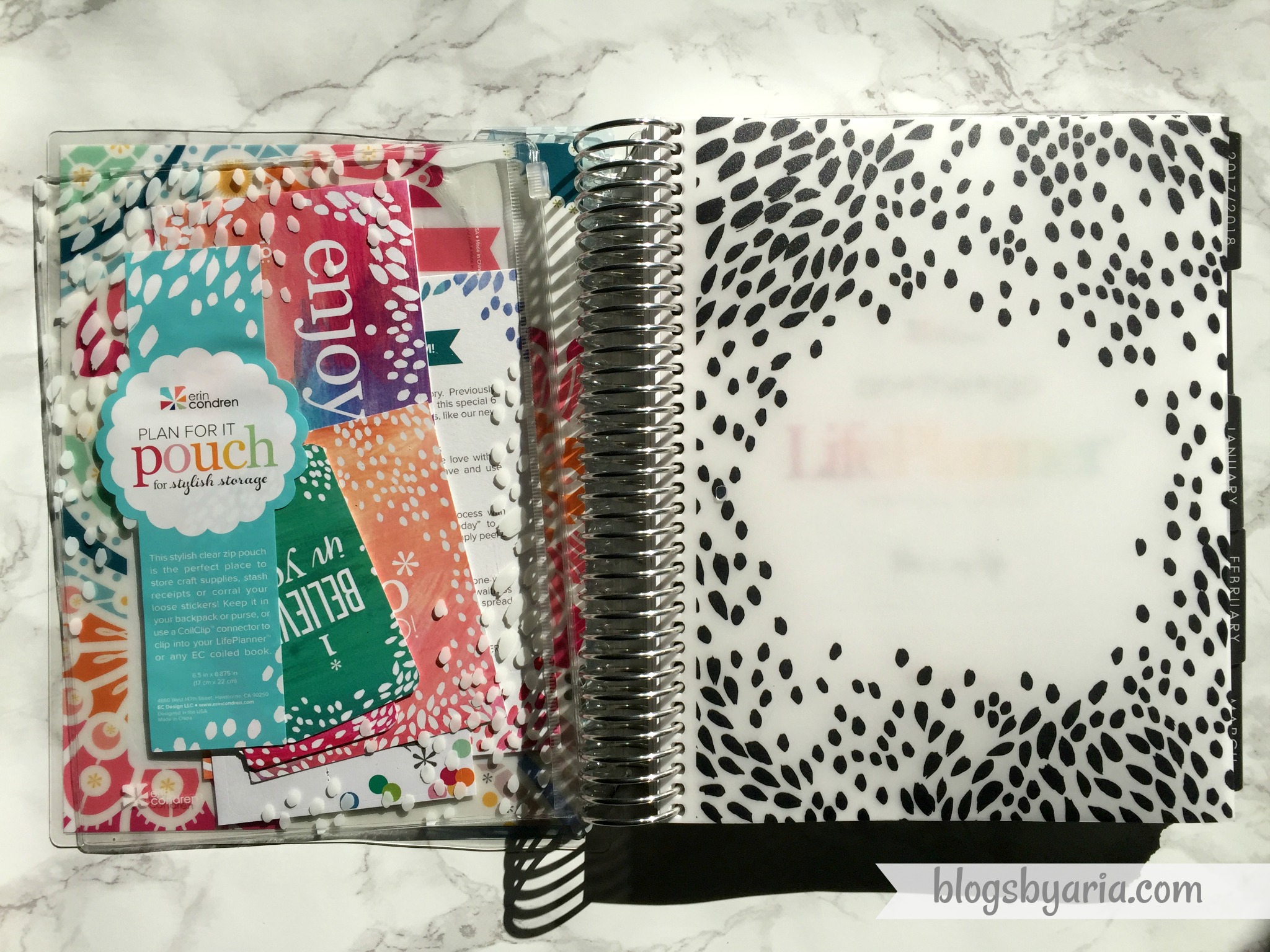 When I first saw the changes that were made to this year's Life Planner I didn't know if I liked it or not.  The colorful option kept the monthly layout similar to this years and the weekly layout was also similar.  But once I saw people post their Plan With Me's on YouTube using the 2018 neutral vertical layout I began to see that I indeed liked it.  I just had to get used to the new changes.
UPDATE:  You can see the new 2019 Erin Condren Life Planner here.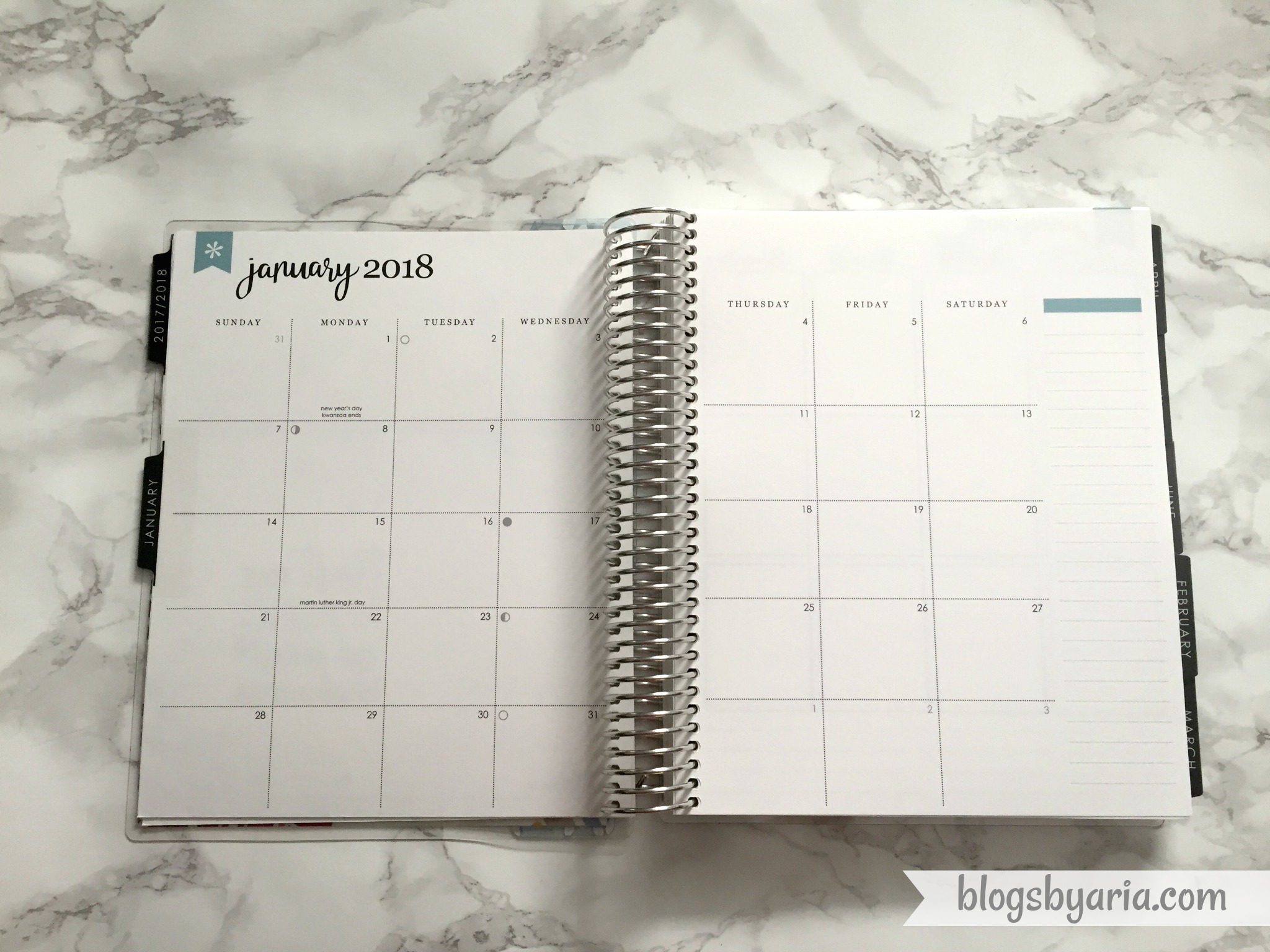 The reason I used the monthly sticker kits in my 2017 Life Planner was because the monthly view had a lot of black in it and I just needed it to be more colorful.  I didn't however, want my weekly layout to be colorful.  So I bought monthly planner kits for that reason.  With the new monthly layout in the 2018 vertical neutral planner I don't need a monthly sticker kit.  Doesn't mean I don't want them.  I don't intend to get them so we'll see.  With the thicker paper in the 2018 Erin Condren Life Planner I don't want to bulk up the planner too much.
The weekly layout in the 2018 Life Planner is much cleaner than previous years.  This is what scared me when I first saw it when the planners released this past summer.  I was so used to my headers.  I'm excited to start planning with my planner kits next year!  My goal is to go with the more white space planning route.  I can't guarantee that I'll be successful with that goal.  But we'll see.
This is the notes page and monthly quote that's between each month in the Life Planner.  A lot of shops sell a notes kit for this page and I don't intend to use them.  I think I can come up with a way to use this page on my own.  I'll definitely share that here on the blog when I figure it out.
We get a few more sticker sheet options in the new Erin Condren Life Planner.  I like the new additions.
And we round it out with the pocket folder and the perpetual planner that's included with every Life Planner.  I want to use it as a gratitude journal this year.  I'll see how that goes.
So that's my 2018 Erin Condren Life Planner!  If you got your new Life Planner I'd love to know what kind you got and how you're loving yours!  To me there's nothing like breaking into a fresh new planner!  It gives me all the feels 🙂