It's holiday gift giving season!!  That either causes you to smile or to frown.  Sometimes the stress of finding the perfect gift can be a bit too much.  That's why I love to create these gift guides for you to take the guess work and the stress away and help you enjoy the holiday season a little more.  Today we're talking about the hard to buy for teens and tweens with my Teen and Tween Girl Gift Guide.  I have my 13 year old daughter and I have friends who have tween and teen girls and with their suggestions included, we came up with awesome gift ideas!
*this post includes affiliate links. You can read more about affiliate links by reading my Disclosure post*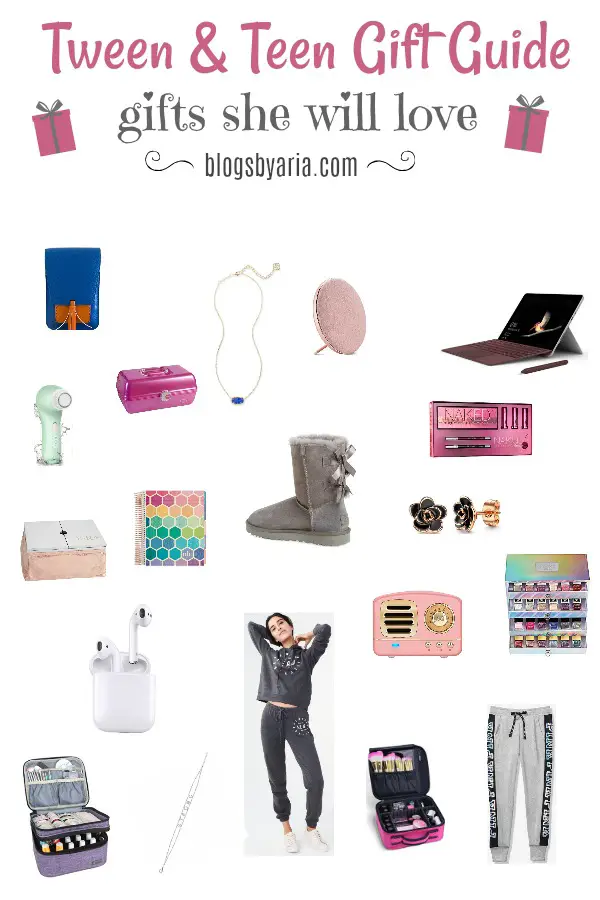 Let's dive in to the best gift ideas for your tween or teen girl.  Combined with the tween girl gift guide I shared last year you're sure to knock it out of the park with her holiday gifts.
Harper Crossbody — This crossbody bag is compact enough and it can attach to your belt to go hands free.  It comes in lots of color combinations.  The card slots are protected with RFID and it's made with vegan leather.  It's tiny but it can fit the essentials.
Tec.Bean Electric Sonic Vibrating Cleansing Brush — If you're looking for an alternative to the Clarisonic for your young teen or tween this Tec. Bean Cleansing Brush is the perfect choice.  It has rave reviews and comes with different brush heads/modes including for the body.
Caboodles On The Go Girl Cosmetic Case — This classic Caboodles case is perfect whether she wears makeup or not.  It's a great starter option to keep lipglosses, nail polish, perfumes and more.
Kendra Scott Elisa Birthstone Pendant Necklace — Such a cute necklace for tweens, teens and adults.  Everyone will love this Kendra Scott necklace.
Jonter Fashion Bookshelf Bluetooth Speaker — This Bluetooth speaker is super cute.  It makes great decor.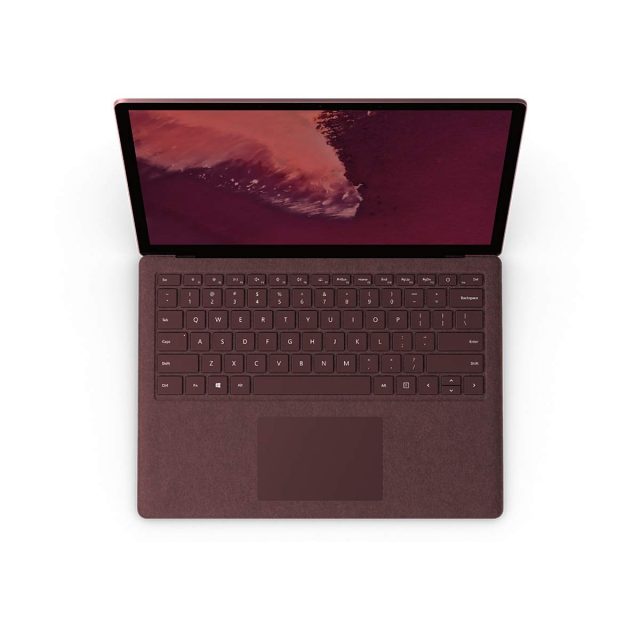 Microsoft Surface Go — Everything a teen or tween will need in a laptop…speed, power, versatility, and lightweight.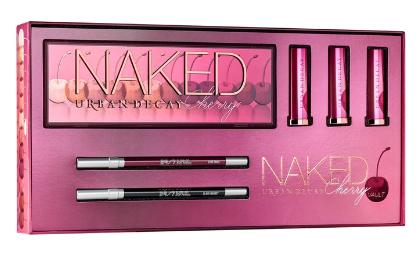 Urban Decay Naked Cherry Vault — This is a limited edition kit of the new Urban Decay Naked Cherry eyeshadow palette with three Vice lipsticks and two 24/7 glide on eyeliners (my favorite!)
ALLENCOCO Black Rose Stud Earrings — These earrings have an edgy vibe but they're still really cute.  They're 18 karat gold plated, don't break the bank, and are super stylish.
UGG Bailey Bow II Boots — When my 13 year old asked for UGG boots for Christmas I rolled my eyes.  I've just never been a fan of UGG boots, not the typical ones anyway.  These are a cute compromise that come in a ton of different colors and are very popular!
Erin Condren Life Planner — Of course the planner girl is going to recommend a planner as the perfect gift.  Because it is!  I was a tween when I started using planners and I did all throughout school and now I use my Life Planner every day!  Once a planner girl always a planner girl.  For a tween or teenager I would recommend the vertical or horizontal options.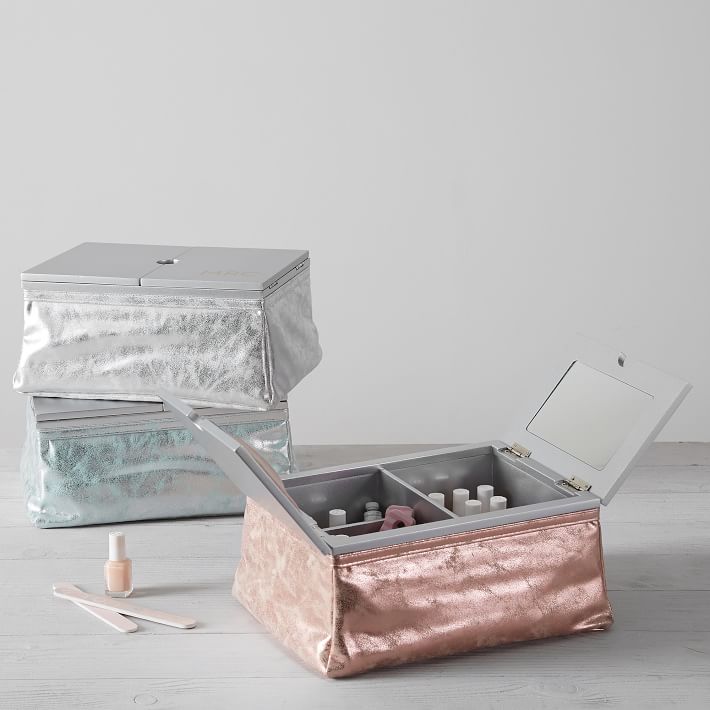 Metallic Mani/Pedi Lapdesk — My daughter is always painting her nails and this is a great way to keep the nailpolish and nail tools rounded up but to also keep the nail polish off of the bed or the carpet.  This can also be monogrammed if you so choose.
Apple Air Pods — I want these for myself, but they make a great gift for almost everyone on your list.  Air Pods make the perfect gift for college students too.
Luxja Nail Polish Carrying Case — I'll admit I have a few nail polish related things on my list this year, but that's because it's what my tween is into.  And my goal is to have everything corralled together.  This case comes in two versions, one that holds 20 and the other holds 30 nail polish bottles.  Plus it has all kinds of pockets and bands to hold all of the nail accessories.
Empowered by Maya J Strong Bracelet — The one I shared is the strong option but there's plenty of sayings available and you can choose from white or yellow plated gold.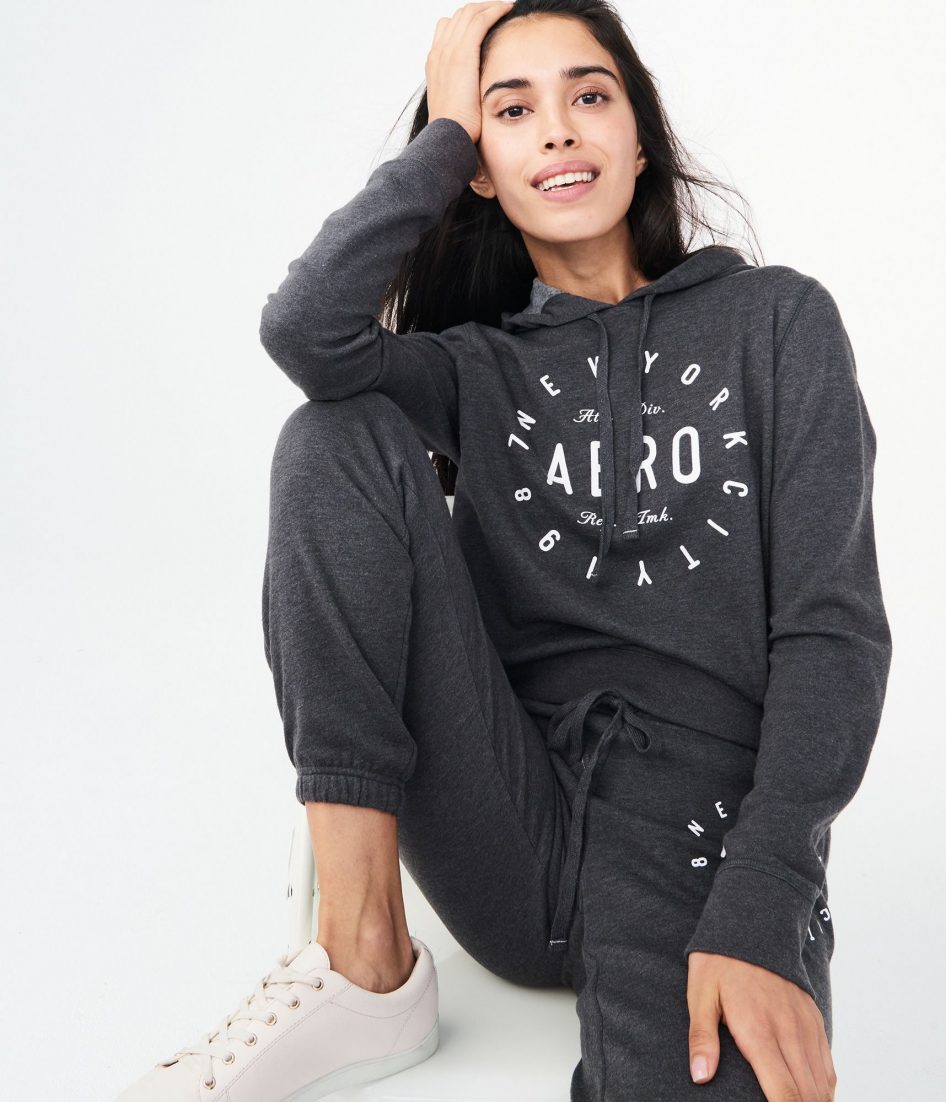 Aero New York City Circle Cinch Sweatpants — Aeropostale has become one of my daughter's favorite stores.  The Aero New York Circle Pullover Hoodie completes the outfit.  I like that Aeropostale clothes fit my daughter's style and my budget.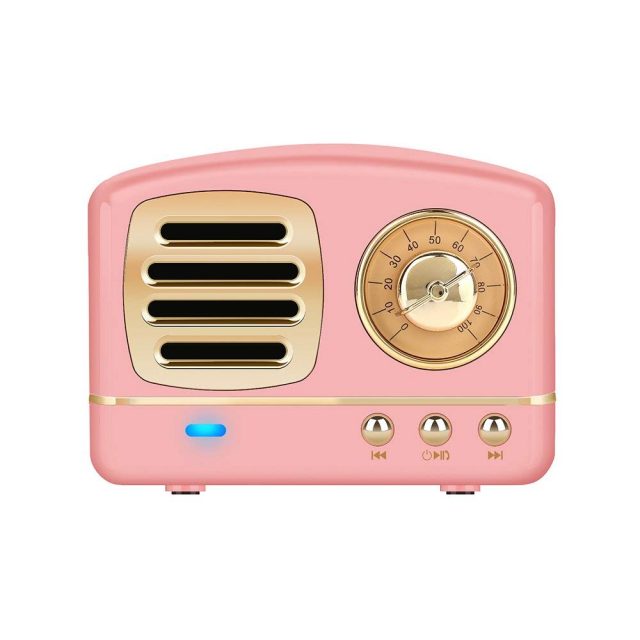 Portable Vintage Wireless Bluetooth Speaker — Isn't this the cutest speaker you've ever seen?  I kinda want it for myself!  It comes in different color choices if pink isn't your, I mean her thing 😉
Butter London Guilty Pleasures Ultimate Lacquer Stash — I think gift sets of nail polish are great for tweens and teens.  Butter London is a top brand so you're really getting a great value with this set.  You get 24 high quality nail lacquers.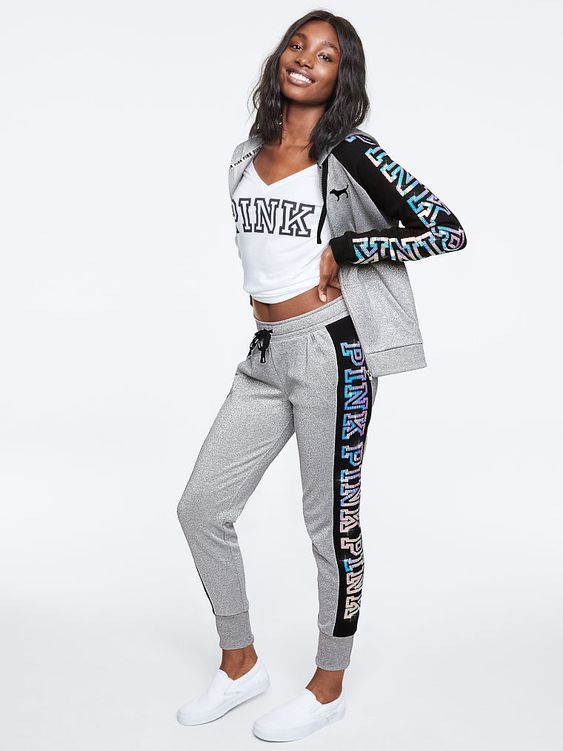 VS Pink Sequin Skinny Jogger — VS Pink is all the rage with teen girls.  So I had to include it on the gift guide.  They are really cute with the holographic look.
Docolor Portable Travel Makeup Train Bag — This is a great makeup storage option and is perfect for travel.  It can hold makeup, skincare, brushes and nail polish.  And it can be customized to how you prefer with the slots to protect your items.
*Updated for 2021*
GIFTS FOR TEENAGE GIRLS IN 2021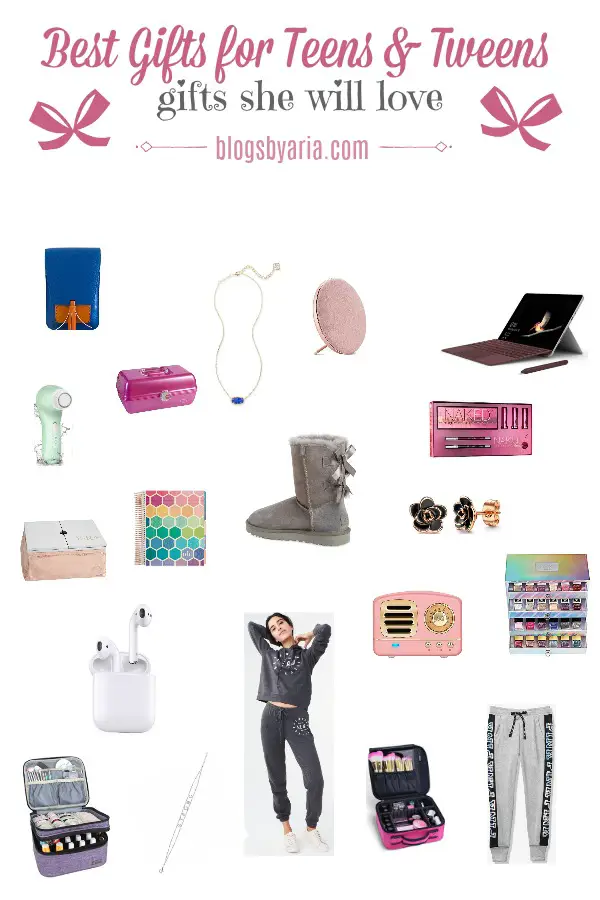 That's my Best Gifts for Teens and Tweens gift guide.  I hope you found it helpful!  Take these gift ideas along with your teen or tweens favorite jeans and shoes and you're good to go!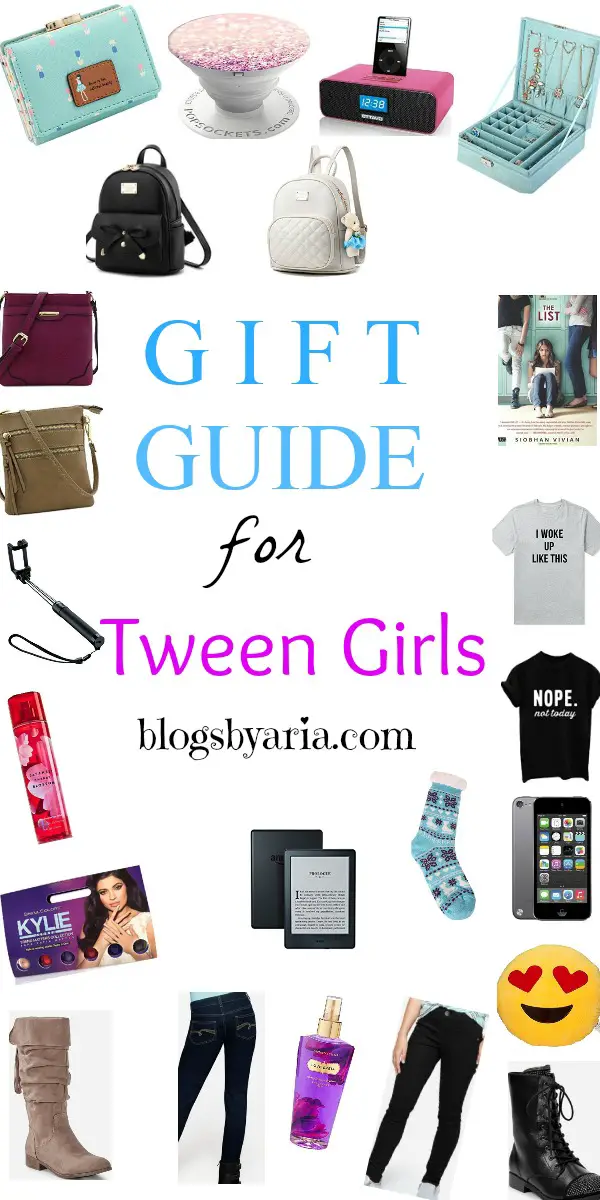 You can check out my Gift Guide for Tween Girls here.
Are you looking for stocking stuffers for your tween or teen?  If so I have you covered there too!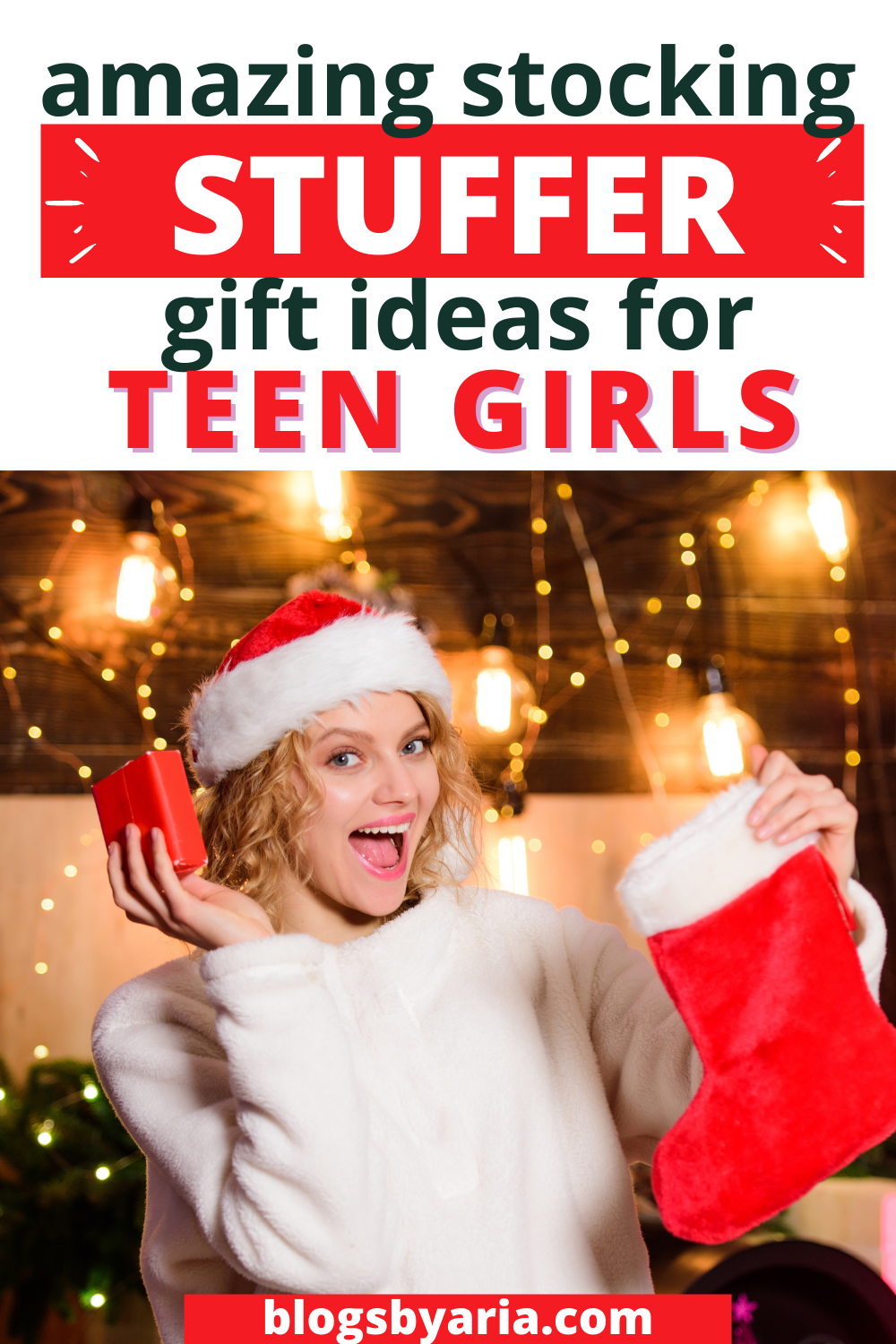 CYBER WEEK SALES
Here's some of the best deals and sales this weekend: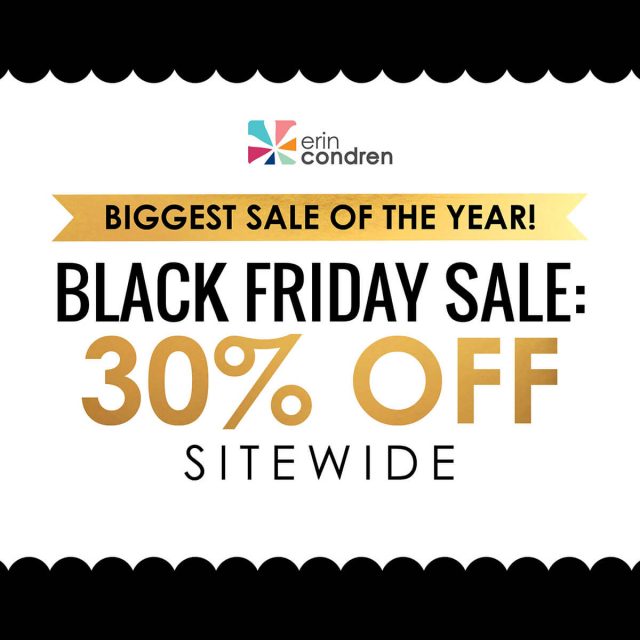 Now is the perfect time to order your new Life Planner!  Mine is already on it's way to me.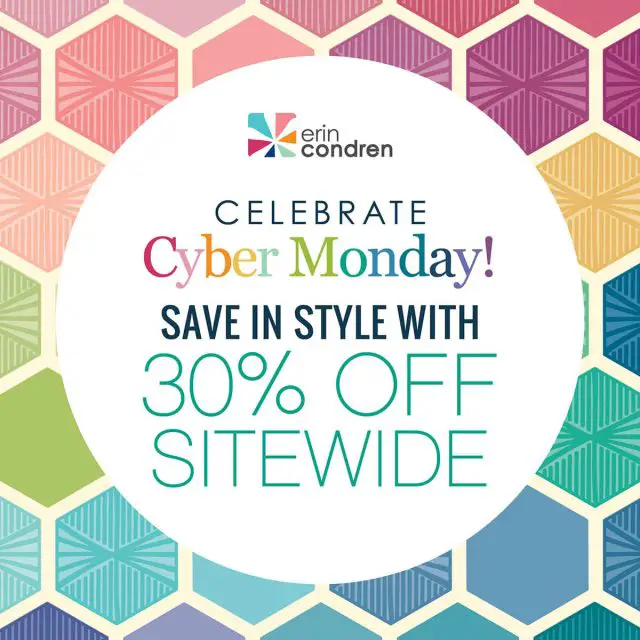 Sale ends 11/27!!  You can click on the graphic to shop!
Old Navy — Cyber week sale everything online is 40-50% off depending on what day you shop!
Kohl's — Get an extra 20% off on top of sale prices with code GIVE20.
Aeropostale – 60-70% off the entire site!
American Eagle – 40% off plus free shipping!
Nordstrom — Up to 60% off through Cyber Monday.
Banana Republic — 50% off!
Wayfair — Up to 80% off with free shipping! (wow!!)
NY&Co — Up to 75% off plus save an extra $20 off $100 with code 109917 or an extra $10 off $50 with code 109916.
Belk — Up to 75% off!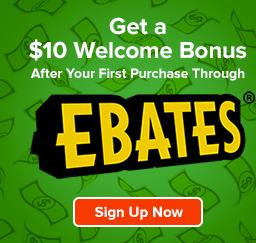 And don't forget to use Ebates to get cash back when shopping online!!
Thank you for reading and sharing my posts friends I truly appreciate you for it!  I hope everyone enjoyed their Thanksgiving with family and friends.  We definitely enjoyed our holiday and got to see relatives we don't usually see because they live several states away.  And then I unfortunately had to work the next day.  It's okay though, next year I will not work the day before or after Thanksgiving or Christmas unless it's working on my blog 🙂  Enjoy the rest of your weekend friends!  And happy shopping!!