I love makeup and beauty but you wouldn't know that too much because I don't share that on my blog much anymore like I used to.  Today I'm sharing my Ulta Beauty Haul and I'm excited!  Recently Ulta had their 21 Days of Beauty Sale and for the first time in a long time I was able to really jump on it and stock up on skincare and makeup.
When the sale first started it was right before the world turned topsy turvy and stores were still open.  Very shortly after though, things changed and everything was online only.  It actually was okay because the items I got when the store was open were items I ordered online for in store pickup.  The downside is when it came to makeup I kind of needed to see some things in person to swatch or have a better idea of what would work for me.
Nevertheless I got a lot of great goodies to share with you!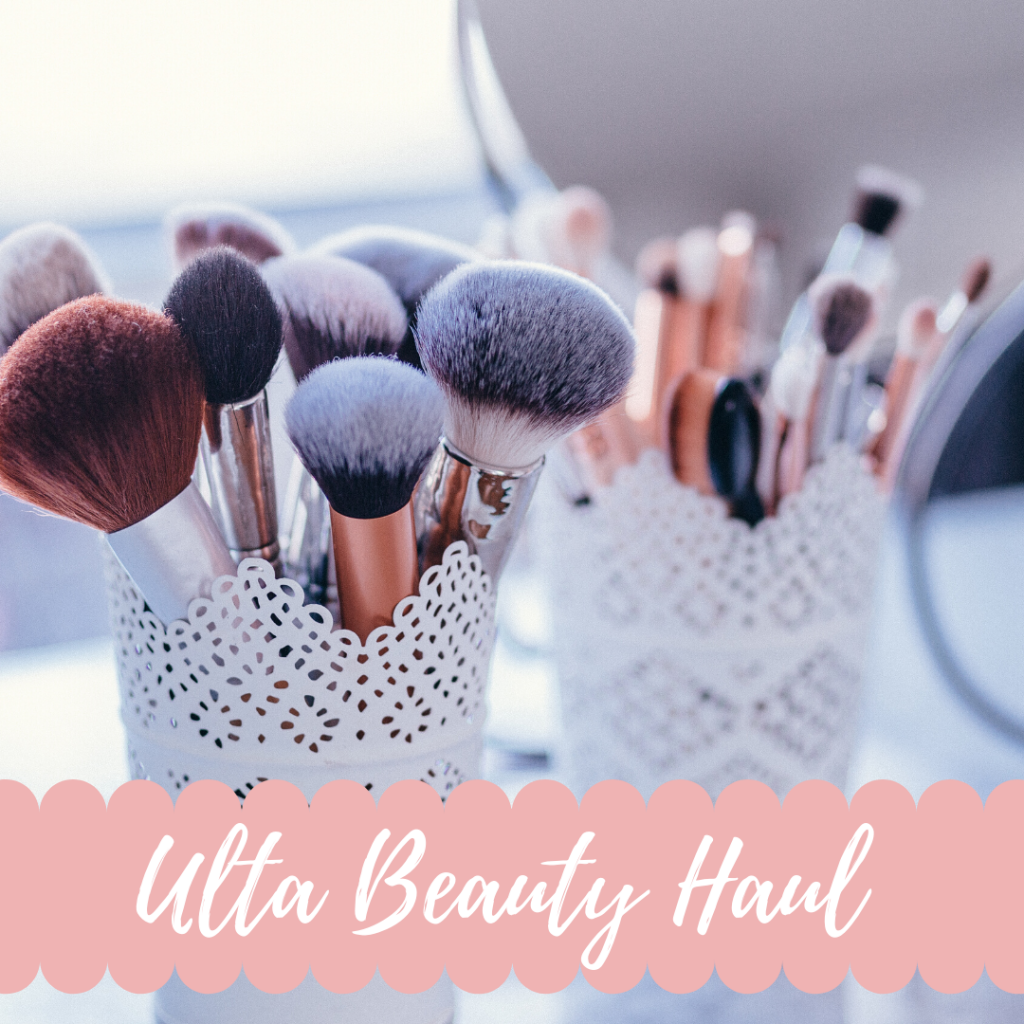 Let's start with skincare.  For years I've put off really investing in skincare for anti-aging which is why I love when sales like this come along.  I'm able to try products on a discount and not feel like I wasted my money if it doesn't work out for me.
This year as part of my New Year's goals I want to focus on my skincare.  I've been trying to find fuller and fuller coverage foundation when what I really need is to clear up the issues that I'm having with my skin.
*this post includes affiliate links for your shopping convenience, you can read more about affiliate links by reading my Disclosure*
One of the first items I purchased was the Clinique Pep-Start exfoliating face wash.  I've had this face wash for several weeks and I feel like I just now have gotten the hang of how to use it.
It says it's a gentle, everyday facial wash that can be used twice a day, but it was very harsh for my skin and just caused my skin to flake.  Now I realize that I need to rub it in my hands and allow it to emulsify into a foam before applying it to my face.  This wasn't clear on the instructions in case you try it.  I still can't use it everyday but once or twice a week works well for me.
Prior to using the Clinique exfoliating wash, I have been recently using Clean & Clear face washes but knew I needed more for my skin. Nothing against drugstore skincare but I knew I needed more than Clean & Clear or Neutrogena, brands like that, at this stage in my life.
In the past, a go to for me was Purity Made Simple by Philosophy.  I still  love that facial wash but wanted to try some other options before buying another bottle.
I like Origins skincare and have tried their Ginzing line in the past here and there.  When it comes to trying new skincare I am a big believer in getting "try me kits" or travel sizes before investing in the full size.  You don't want to buy the full size first and find that the product breaks you out or doesn't work for you.
So I got this Origins Go To Greats kit that includes:
The item in this kit that was new to me is the Checks and Balances frothy face wash.  I've been using it for a couple of weeks now and I really like it.  It's a simple face wash that leaves my skin feeling clean but not tight.  I already have the full size bottle in my Ulta cart.
I'm always looking for the perfect moisturizer…if it even exists.  On the last day of the 21 Days of Beauty Sale I saw that the IT Cosmetics Confidence in a Cream was on sale.  I snapped it up because I had tried an IT Cosmetics moisturizer sampler before and liked it.
Prior to trying this cream moisturizer I have been using the Philosophy Renewed Hope in a Jar moisturizer that I like.  I must say the Confidence in a Cream moisturizer is giving it a run for it's money.  I like how it makes my skin feel well moisturized and supple without feeling greasy.
Because I am loving the Confidence in a Cream so much, I recently ordered the IT Cosmetics Confidence in a Gel Lotion oil-free moisturizer, which is the one I had a sample for from before and the IT Cosmetics Confidence in a Cleanser Gentle Face Wash.  I ordered them both in travel size to get a feel for them.
Also pictured is the Awake Lip Mask.  I got this on a whim to see how I liked it.  My lips aren't overly dry or chapped but that doesn't mean I can't give them some extra moisture.  You can use this both for day and night but I mostly just apply it before I go to bed.
For awhile now I've heard the name Sunday Riley a lot and when I saw this Flash Fix kit available during the sale I purchased it to see what all the fuss was about.  The kit includes the Sunday Riley Good Genes All-in-One Lactic Acid Treatment and the Ceramic Slip Cleanser.
Right now I'm testing the Good Genes out nightly.  So far I've used it a few times here and there but I really want to put it to the test for my acne scars.  I ordered two kits because they were such a great deal and I knew they were really small products.
The Ceramic Slip Cleanser is nice, it feels like it says, like a slip, nothing too heavy or harsh and it doesn't foam.  I probably wouldn't buy it on it's own but  it's nice.
In this picture I have a couple of primers that I wanted to try.  First, the Lancome La Base Pro Oil Free Primer I purchased because I've been using the Lancome Tient Idole foundation (which I absolutely love by the way).  When I saw the Lancome Primer was included in the Ulta 21 Days of Beauty Sale at half off, I had to try it out.  Shortly after I purchased it, the world flipped on it's head and I haven't really used it more than once or twice.
I'll have to report back if I like the Lancome Primer or do I like the Benefit POREfessional Face Primer.  For the Benefit primer, I got the mini size because I wanted to try it and see if did help to minimize my pores.  It wasn't included in the sale but since it's new to me, I figured I'd share it in this Ulta Beauty haul.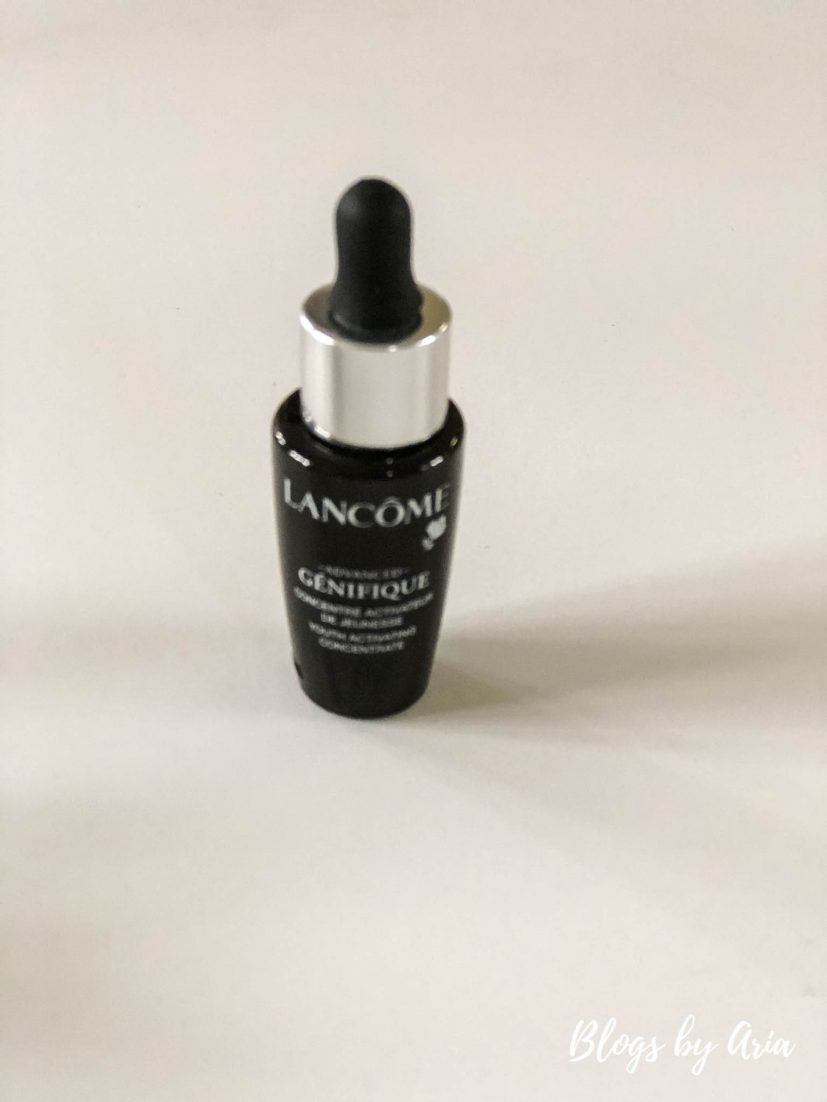 Before I move on to the makeup from my Ulta Beauty Haul, I must share the one gripe I had.  I was so excited about the Lancome Advanced Genifique Youth Activating Serum being part of the Ulta Beauty 21 Days of Beauty Sale!  By the time the day for this item rolled around, all stores were closed and everything was online only.  By 9am the product was sold out and I was sooo bummed!!  Only the 0.67 ounce size was offered at half off for the sale and I hate that I couldn't get it.
As you can see, I do have a small 0.27 bottle that I got as a gift with purchase when I bought the Lancome Tient Idole foundation.  I've been using it everyday as part of my skincare routine and I like that it does give my skin a radiant glow and makes it feel soft and supple.
I hate spending a lot of money on anything, especially on myself, so maybe I'll use my Ulta Rewards points towards this when I do buy it.  I have been saving my points to buy myself some perfume for either my birthday or Christmas.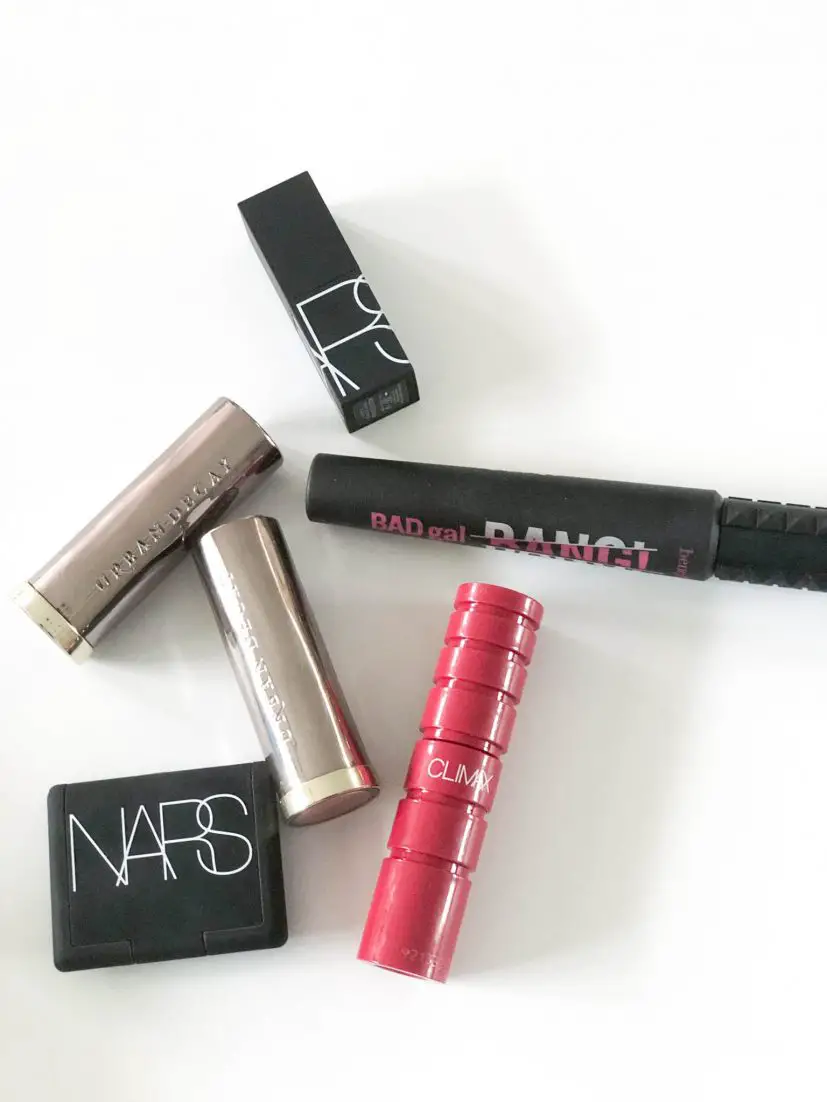 I didn't get a ton of makeup in the Ulta 21 Days of Beauty Sale because my main focus was skincare products.  But I must say, that pictured here is my new favorite mascara!
Let's start with my new found ultimate holy grail mascara – Benefit BADgal Bang Volumizing Mascara!  Oh my word!  When I tell you that one swipe of this mascara transformed my lashes from legit regular to va-va-va voom…with one swipe!  ONE!
Now, it has pushed my former favorite mascara, the Too Face Better Than Sex mascara, to second place, but believe me when I tell you, get the BADgal mascara and change your life.  You're welcome!
Everyone has been singing the praises of the NARS Orgasm blush, but I couldn't bring myself to buy the full size, even after all these years.  Ulta had a NARS Mini Seduction trio kit that includes a mini Orgasm blush, Climax mascara, and lipstick in Raw Seduction.  The kit is about the same price as the blush so I figured even if the lipstick didn't work (which it didn't) that I'd get to try the blush and get a mascara out of it.
I've used the NARS Orgasm blush a couple of times now and so far I can't see what all the big fuss is about.  I'll keep trying it though because you can't always go off first impressions.  The mascara is an everyday mascara, nothing too volumizing or lengthening, just mascara.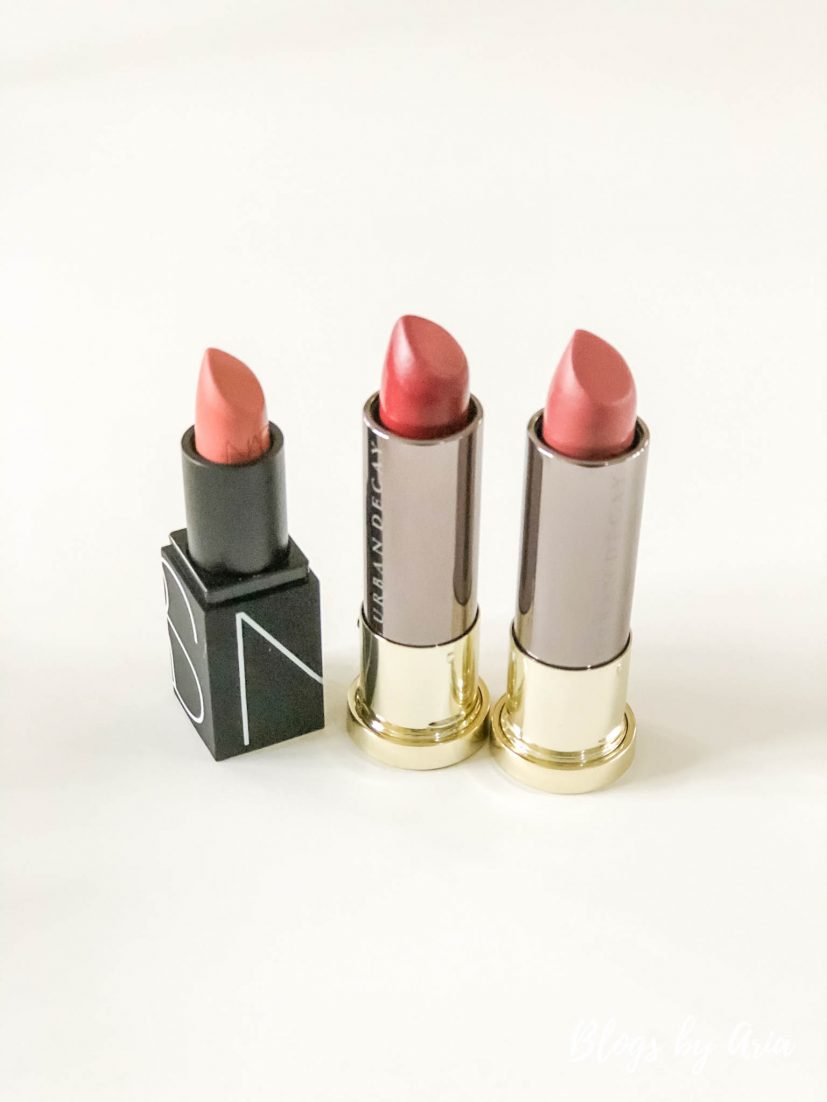 Some things were pretty hard to buy online without seeing them in real lighting in store or being able to swatch them.  Urban Decay lipsticks were on sale so I got two colors that I thought would work for me.
Here's a picture without the extra lighting to try to give you a truer idea of the colors.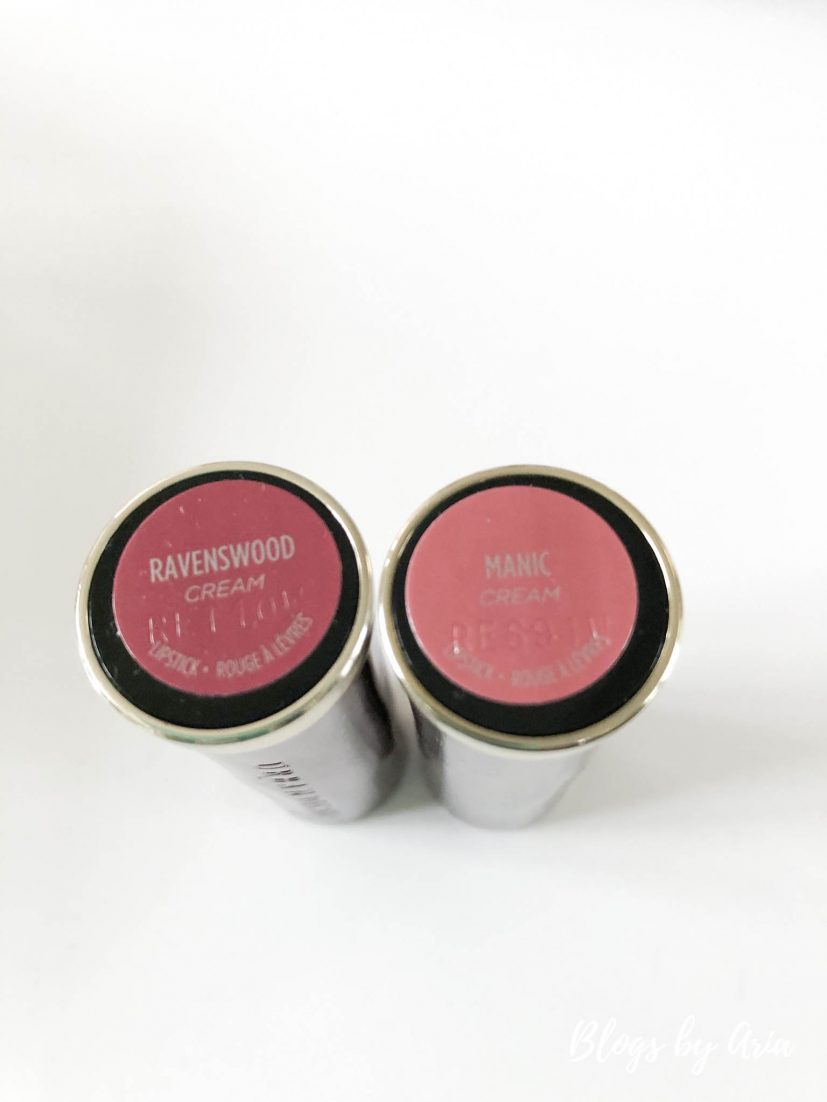 I got the Urban Decay Vice Lipstick in Ravenswood and Manic.  The Ravenswood color is my favorite.  I can still work with Manic but it's not a win like the Ravenswood is.  The good thing about lipstick is you can mix colors and create the perfect hue.  The formula for the Urban Decay Vice Lipstick is creamy, long-lasting and doesn't dry out my lips.
Urban Decay is my favorite makeup brand when it comes to eye shadow and eye liner, I'm excited to try more of their lipsticks in the future.
There were a few makeup products that I wanted to get during the sale but with stores being closed I didn't want to order some of them and they not work for me.  Like the Tarte Shape Tape concealer was part of the sale but I just couldn't get it and have the completely wrong shade.
Other than that, I love that I was able to get so many great beauty products to try.  That's why I love the Ulta 21 Days of Beauty Sale because you can get the sale ad and make a game plan of what you want to get.  You can't beat getting half off your makeup or skincare favorites to stock up or try something you've had your eye on.
The Ulta Beauty store local to me is more convenient than the one back in Greenville where we used to live so when I do feel the need to go in store, especially during a big sale like this, it's not out of the way.  Now that they have order online and pick up in store, it makes it even easier for me to take advantage of the great sale.
Did you shop the Ulta 21 Days of Beauty Sale?  If so what did you get?  Let me know!  And I'll try to share how things are coming along with my skincare routine as I try to find the best combination that works well for me.