When it comes to decorating a tiered tray there are a lot of ways to go about it.  I get asked a lot about where do I find items to use for my tiered tray.  Today I'm going to share a few tips and some ideas for decorating your tiered tray this holiday season.  Prepare to be inspired with these Christmas tiered tray decor inspiration ideas.
*this post includes affiliate links for your shopping convenience, you can read more about affiliate links by reading my Disclosure*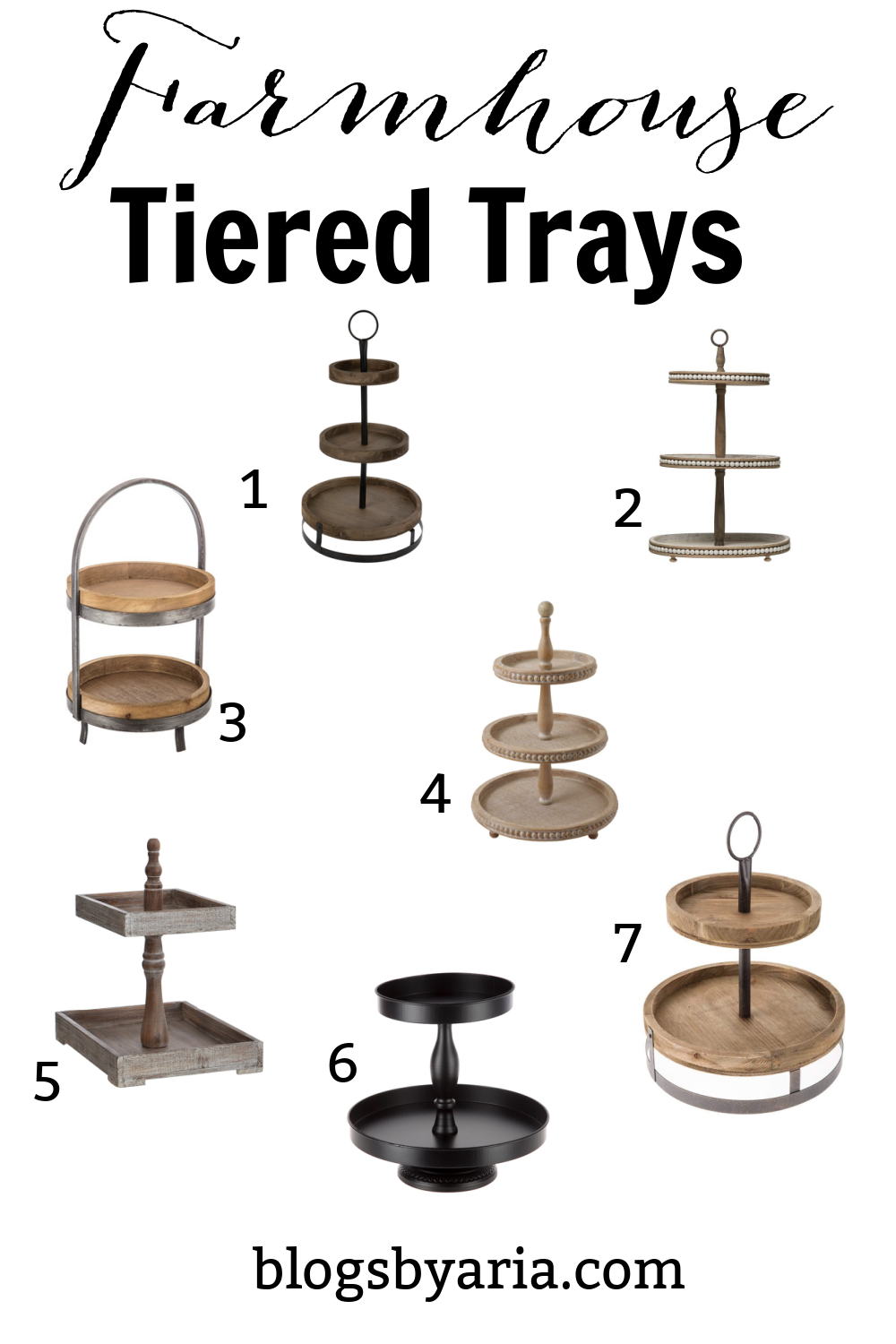 Let's start with the tray itself.  Now, the larger the tiered tray the more you will need to decorate.  And in some cases, the more difficult it can be to do.  So if this is your first time giving it a go at a tiered tray, I suggest starting small.
Next, let's talk about what to use to decorate your tiered tray.  Since we're focusing on a holiday tiered tray, start with ornaments.  When you're out looking for Christmas tree ornaments, pay attention to larger ornaments that can be used on your tiered tray.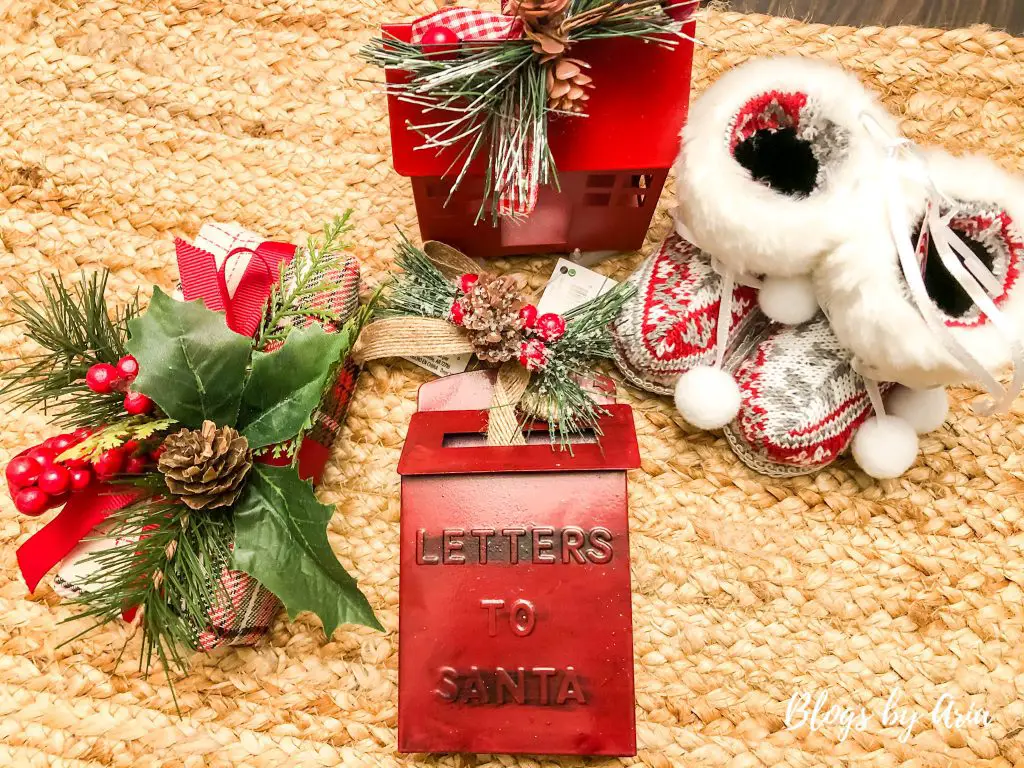 Recently I was in Walmart and I went through the single ornament aisle and picked up several options that are larger specifically to use on my Christmas tiered tray.  I snapped a quick shot for you to see.  Many of these ornaments could work on either my tree or a tiered tray, but when looking for a tray I'm looking for items that can stand up on their own.  And cover more surface area.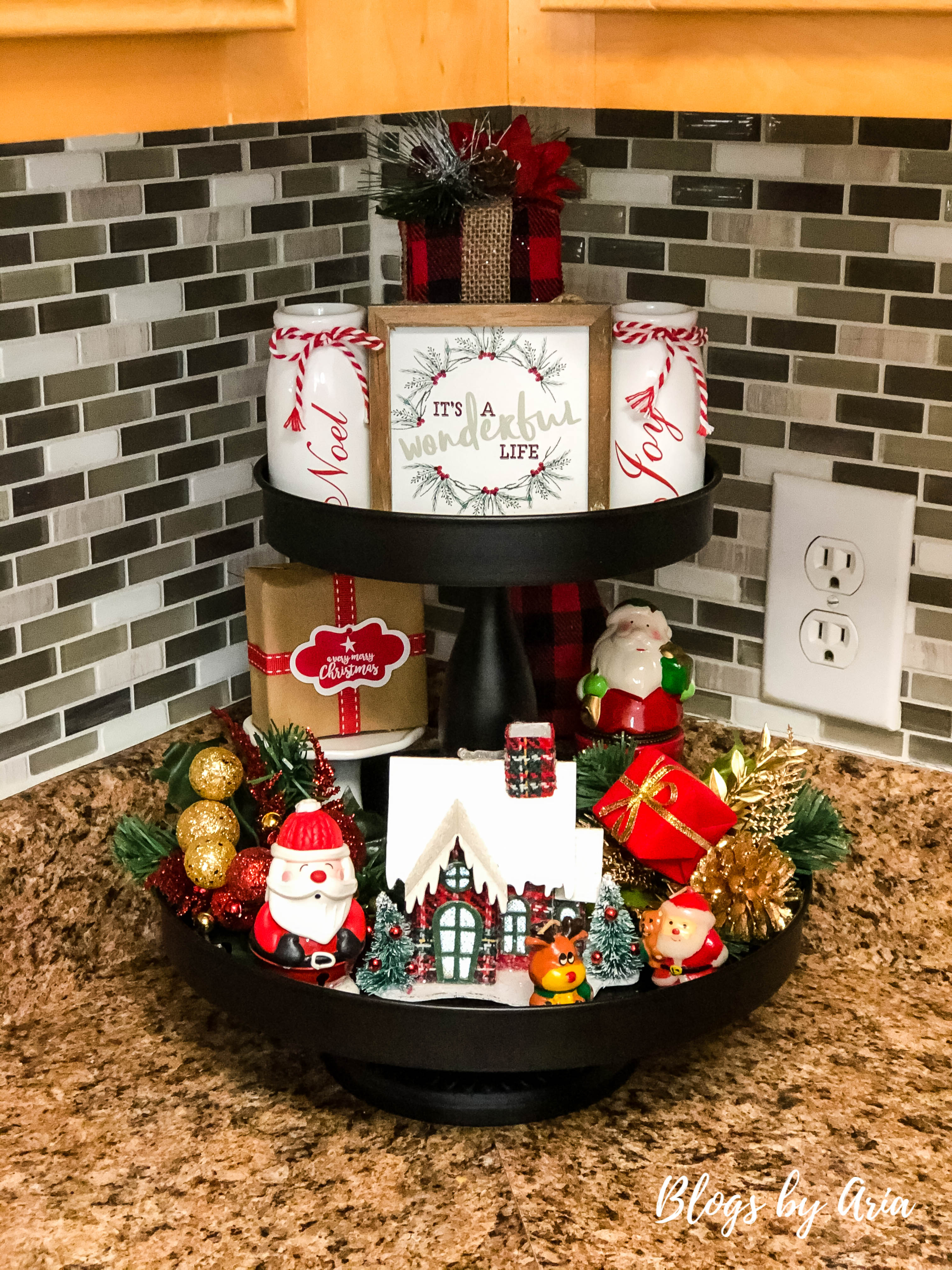 Last year my Christmas tiered tray focused on using signs, a few ornaments, holiday picks and some small Christmas themed items I already had.
This year I will be using my newer three tiered tray which will require more items to decorate it.
I definitely recommend using holiday picks to fill out your tray, I tend to get mine from Hobby Lobby.  And speaking of Hobby Lobby, when I peruse the aisles that are themed for Christmas decor, I'm looking at smaller items that can be used on my tiered tray.  The noel and joy milk jugs were in an aisle like that and as soon as I saw them I knew they'd be perfect for using on my tiered tray.
ETSY TIERED TRAY DECOR
The other option I have started to go with for tiered tray decor is Etsy.  I love finding unique items that you can't just buy in a store and I'm supporting small businesses at the same time.  I wanted to get this post up now because if you want to find cute tiered tray decor from Etsy you need to order it now!
Sometimes items are made to order.  So you want to give enough lead time for you to get the items you want.  I'm going to show you a few items I've had my eye on for my Christmas tiered tray.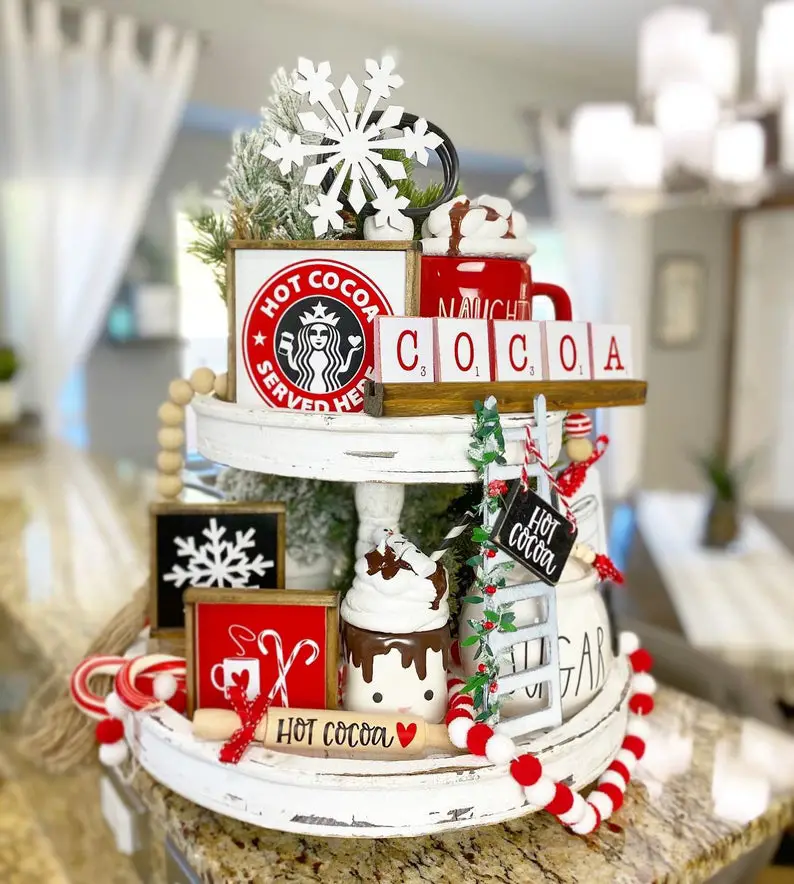 This hot cocoa themed holiday tiered tray is so cute!  Not only can you buy the items the shop is showcasing but it gives you some inspiration on how to decorate your tiered tray.
Another idea I just got from this tiered tray, is to use mini trees that you can find in the Target dollar spot or Walmart or Hobby Lobby on your tiered tray too.  Many times you can buy a bundle of what the shop is displaying or you can pick a specific item.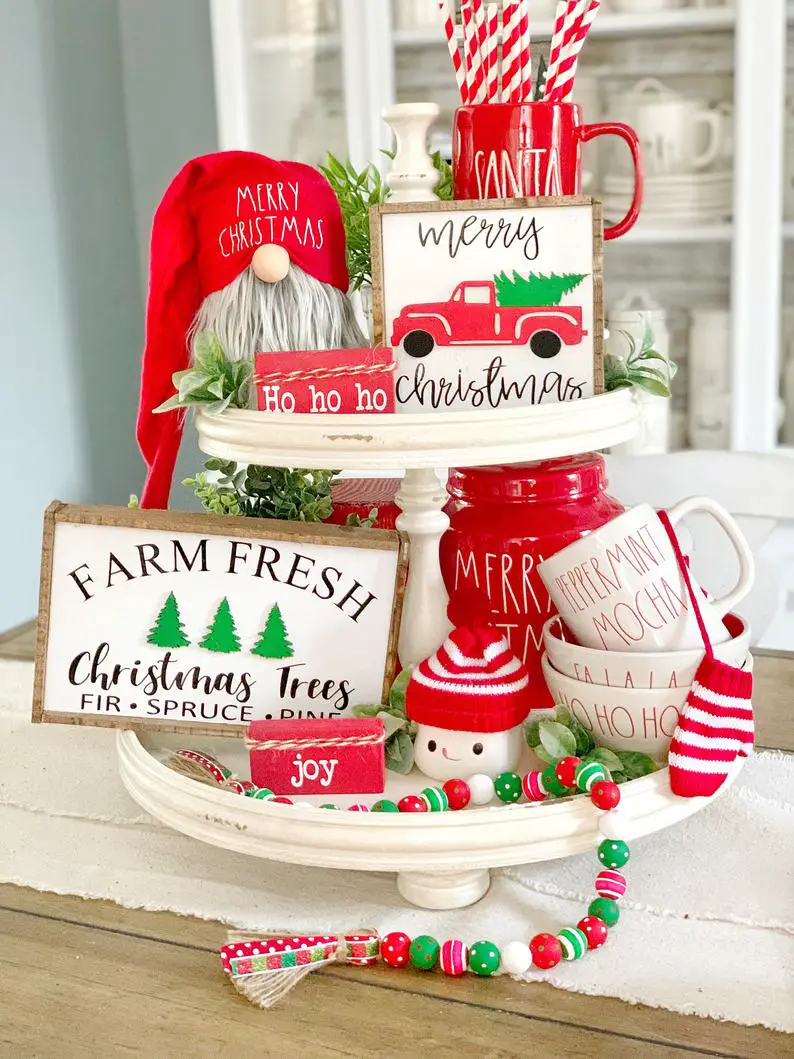 Farm Fresh Christmas Trees Tiered Tray
I really like this tiered tray featuring the farm fresh Christmas trees sign.  If you're into Rae Dunn you can use your holiday themed collection on your tiered tray.  Sometimes things can be hard to find (I'm not a big Rae Dunn fan but I know a lot of people who are.)  If you want that look, check out this mini Christmas canister that would be perfect on a tiered tray.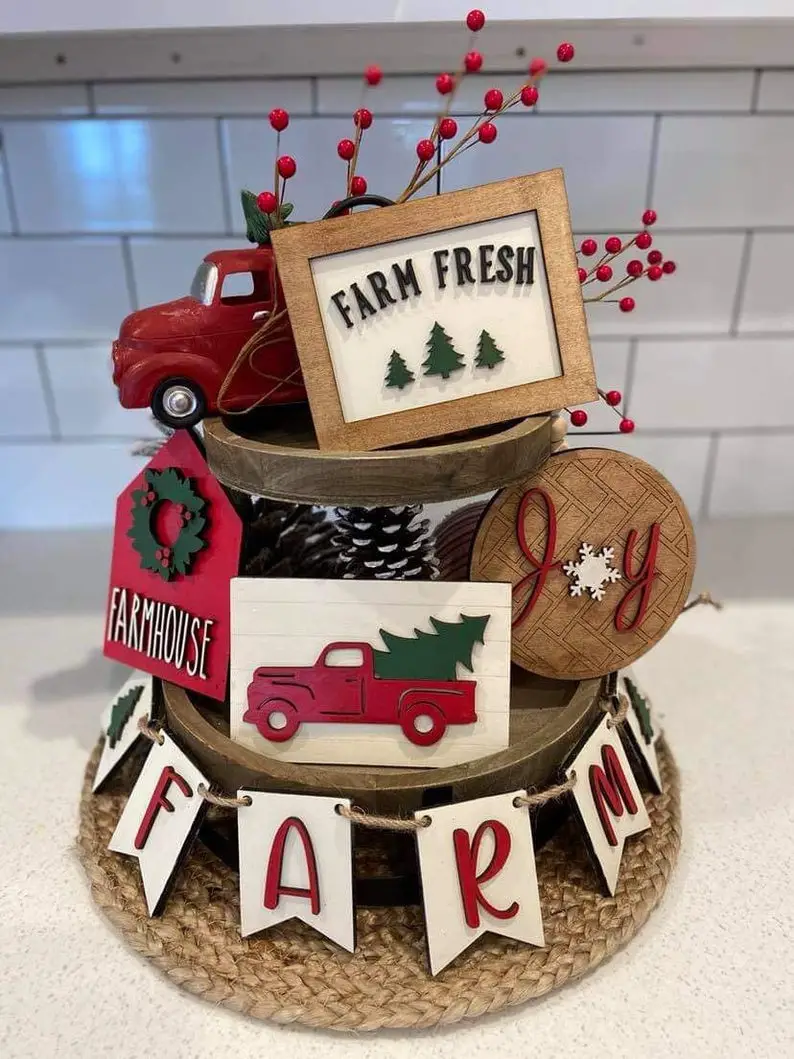 Farmhouse Christmas Tiered Tray
Here's a great example of decorating a smaller tiered tray for Christmas.  Isn't the tree farm banner the cutest?  Such a unique touch!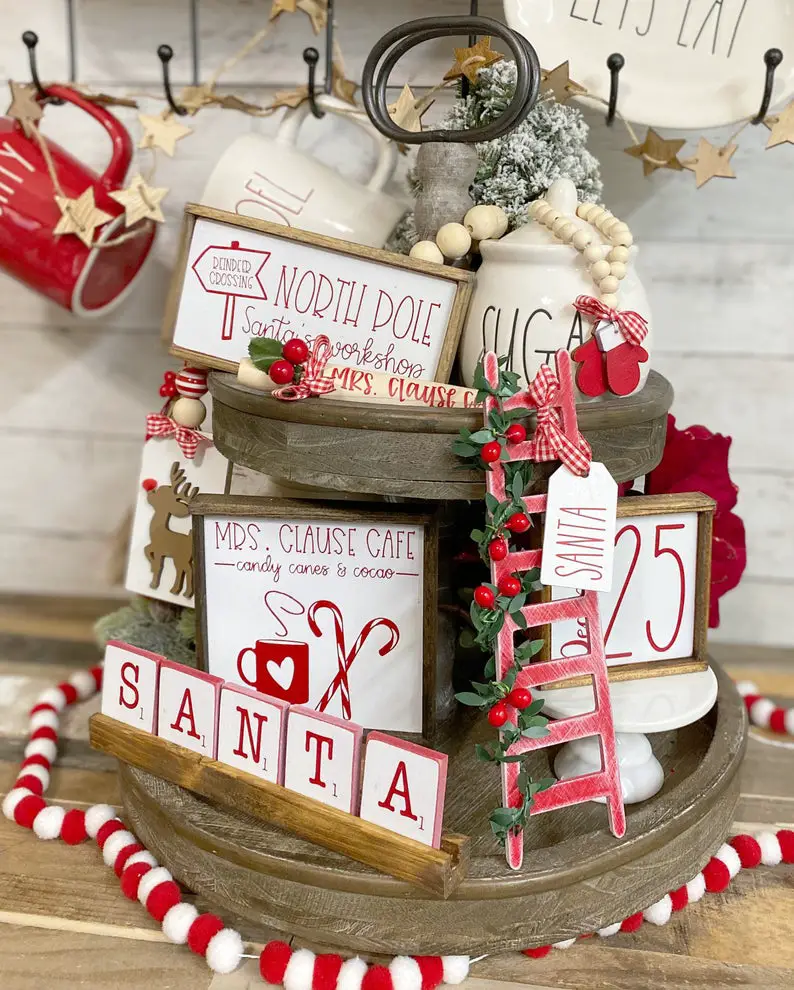 Mrs. Clause Themed Tiered Tray
This Mrs. Santa Clause themed tiered tray is another cute option for a themed tray.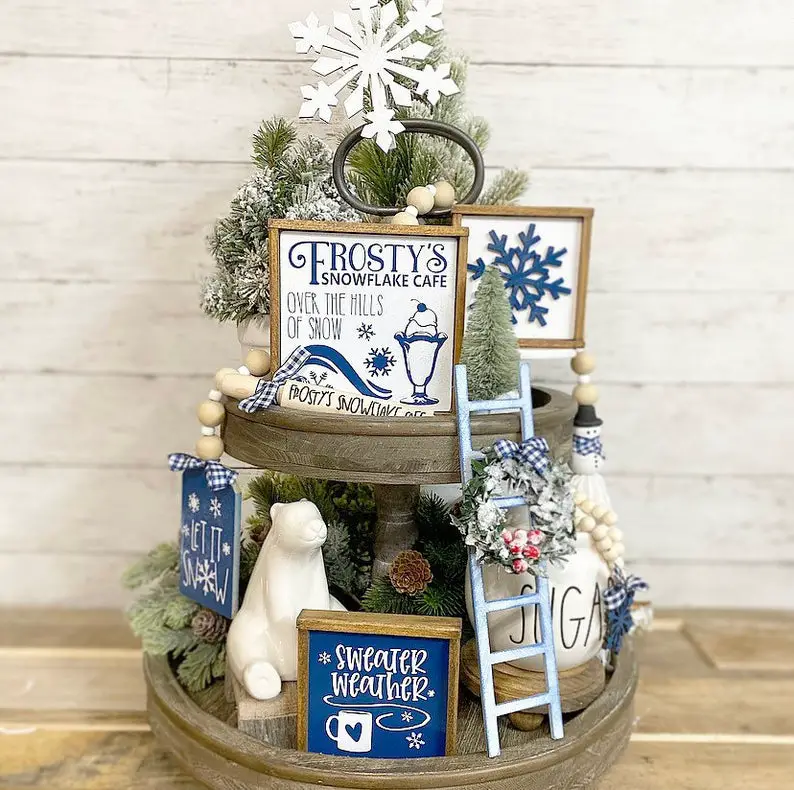 Frosty the Snowman Tiered Tray
I love this Frosty the snowman themed tiered tray if you don't want to do traditional red and green.  You can also see that they used my farmhouse tiered tray and how the items fit well within it.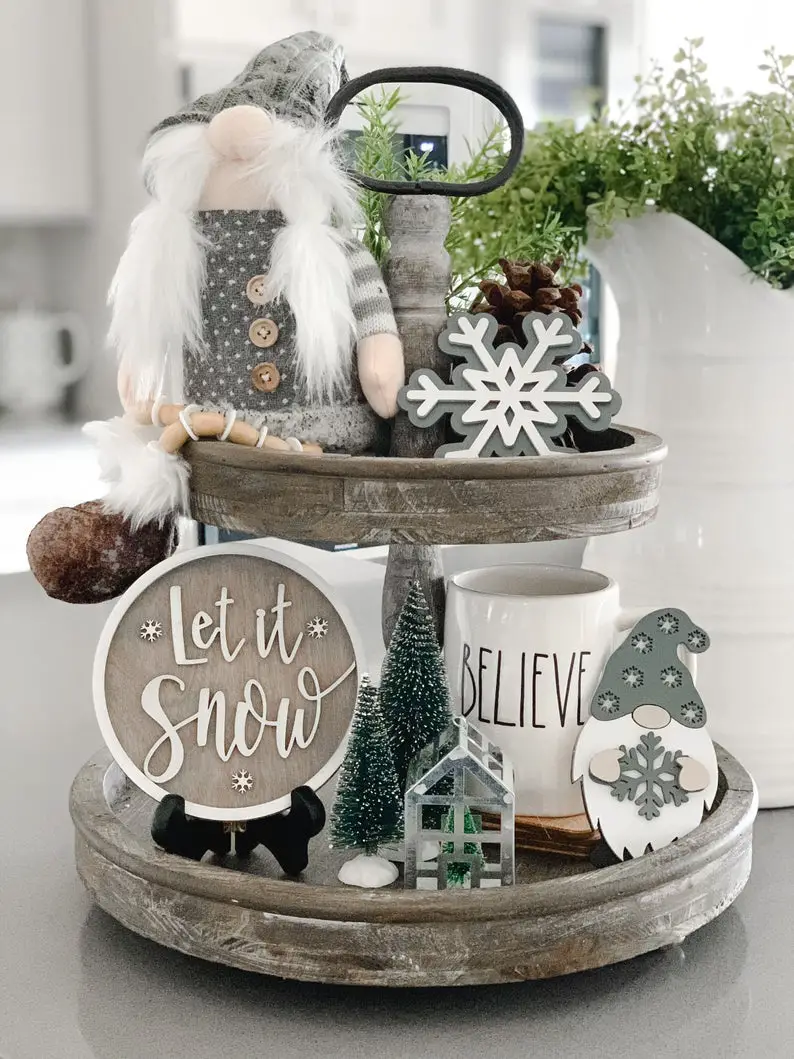 White Christmas Themed Tiered Tray
Do you like gnomes?  A lot of people seem to be into them.  If you do, this little gnome sign is cute!  If you're looking for gnomes perfect for your tiered tray I'd suggest checking out TJ Maxx.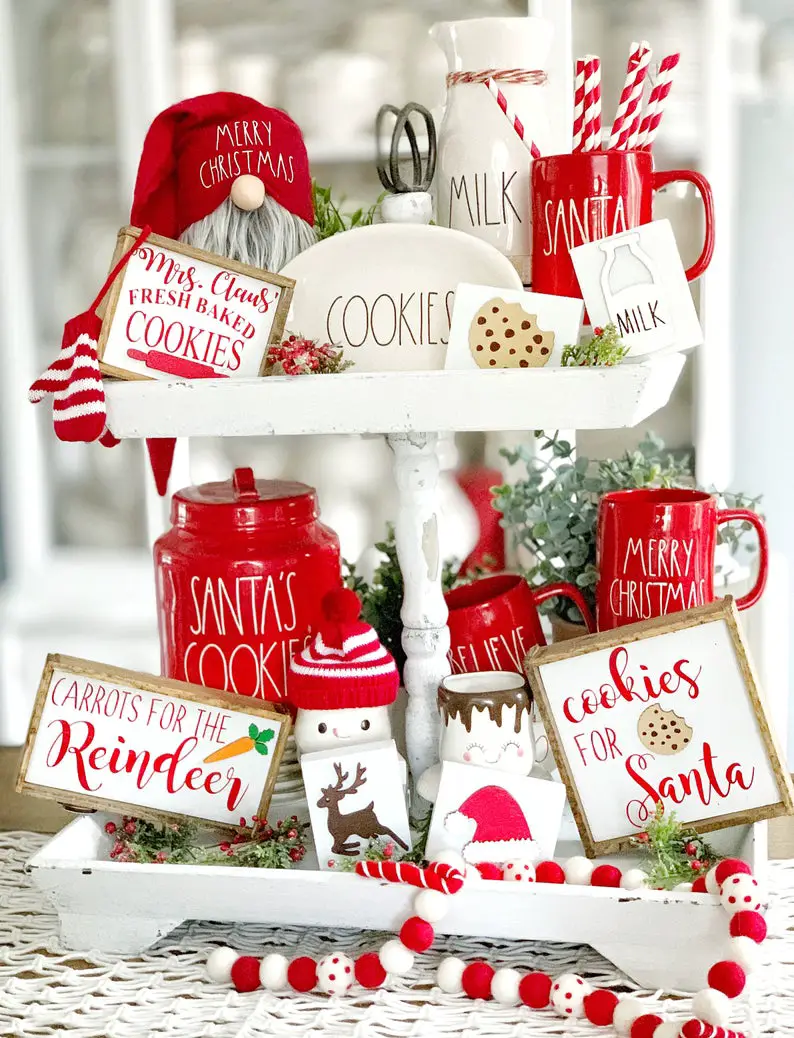 Creating a cookies for Santa themed tiered tray is a fun idea!  You can add small appetizer plates to add to the decor.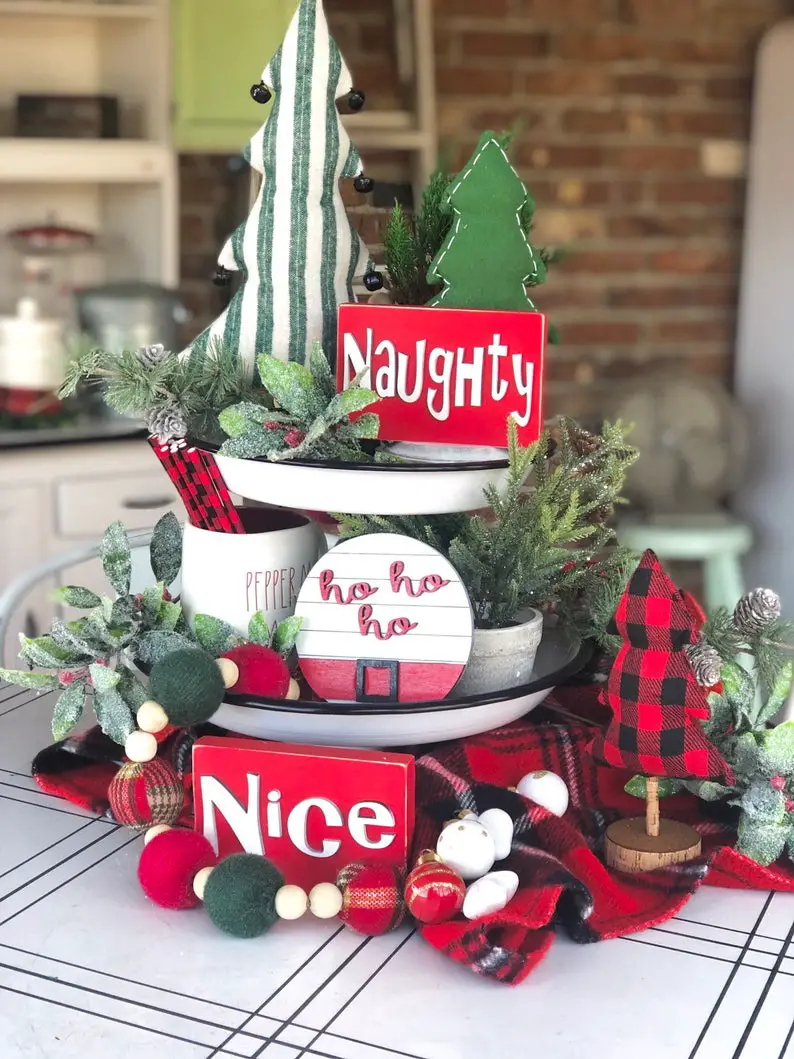 I just added this Ho Ho Ho sign to my cart.  I've ordered from this shop back in the summer for a cute lemonade sign.  You can see the buffalo check tree, I got that from Walmart last year.  They have some more options this year and so does Target.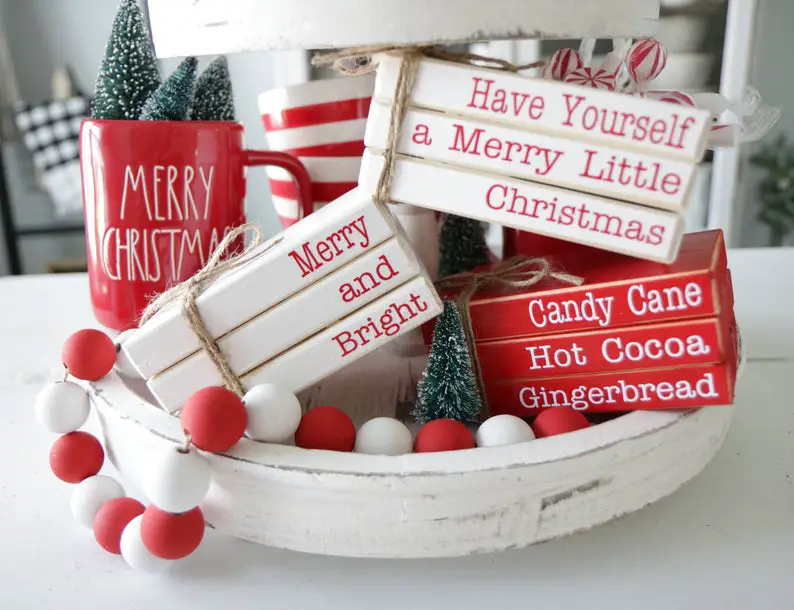 One thing that kind of got me rolling on the Etsy train for my tiered tray decor are the mini book stacks.  I started with my patriotic tiered tray and now I want them for all of the holiday seasons!
Hopefully you got some great ideas and inspiration for what to use to decorate your tiered tray this holiday season.  In addition to some of the larger items and special items you can get from Etsy, also keep in mind some of the other pieces you may need.
Such as pedestals and risers.  Sometimes you can find some in regular stores but they're few and far between.
Also, in addition to mini trees, bottle brush trees would work great on a Christmas tiered tray.  As well as white ceramic houses that you can often find in Hobby Lobby and the Target dollar spot.
I'm excited to start decorating my tiered tray this holiday season!  If you decorate a tiered tray this Christmas, I'd love for you to share it with me!