Last year I decorated the kids bedrooms in their own themes…on a very small scale.  With the plan that I would build on their decor a little each year.  Since my son was already past the little kid stage, I didn't want to do anything that was too childish.  I decided to go with a snowman theme and this year I've added a couple of pieces to decorate his bedroom for the holidays.  Let me show you my son's snowman themed bedroom!
My son is twelve years old and could really care less about any of this!  I like to think that someday my kids will look back on the years where mom went all out for the holidays and want to do the same for their kiddos one day.
*this post includes affiliate links for your shopping convenience, you can read more about affiliate links by reading my Disclosure*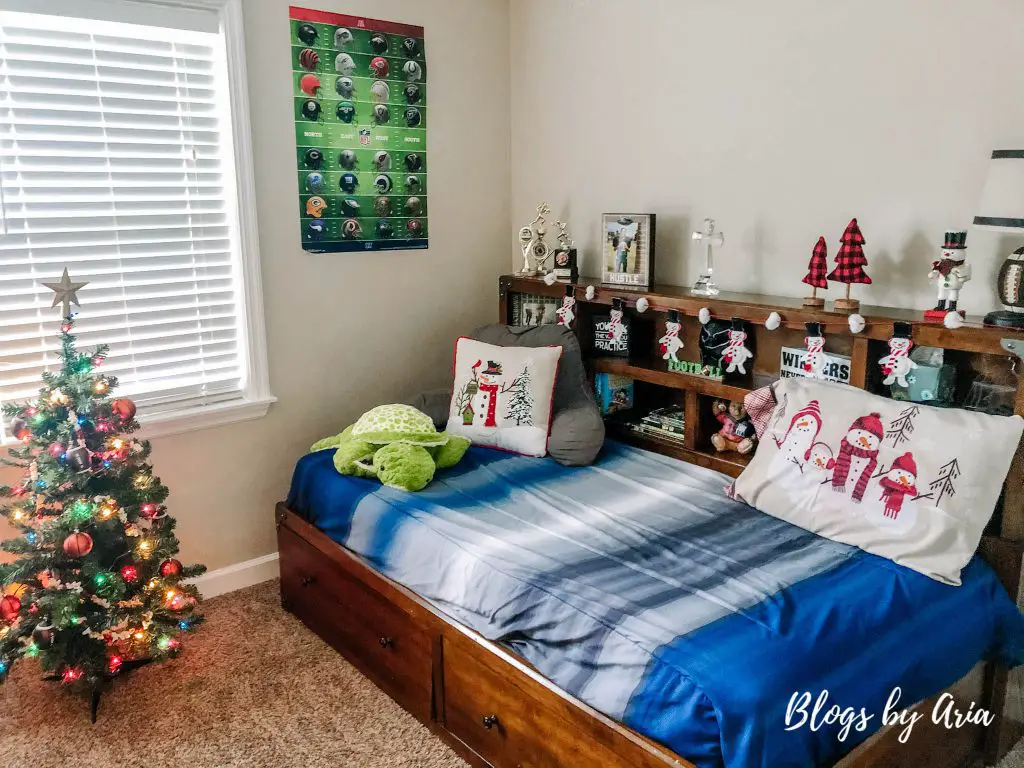 One of the first things I found this year to add to the snowman theme are some snowman flannel sheets.  I didn't get a shot of the sheets themselves, but the pillow case on the right is from the sheet set.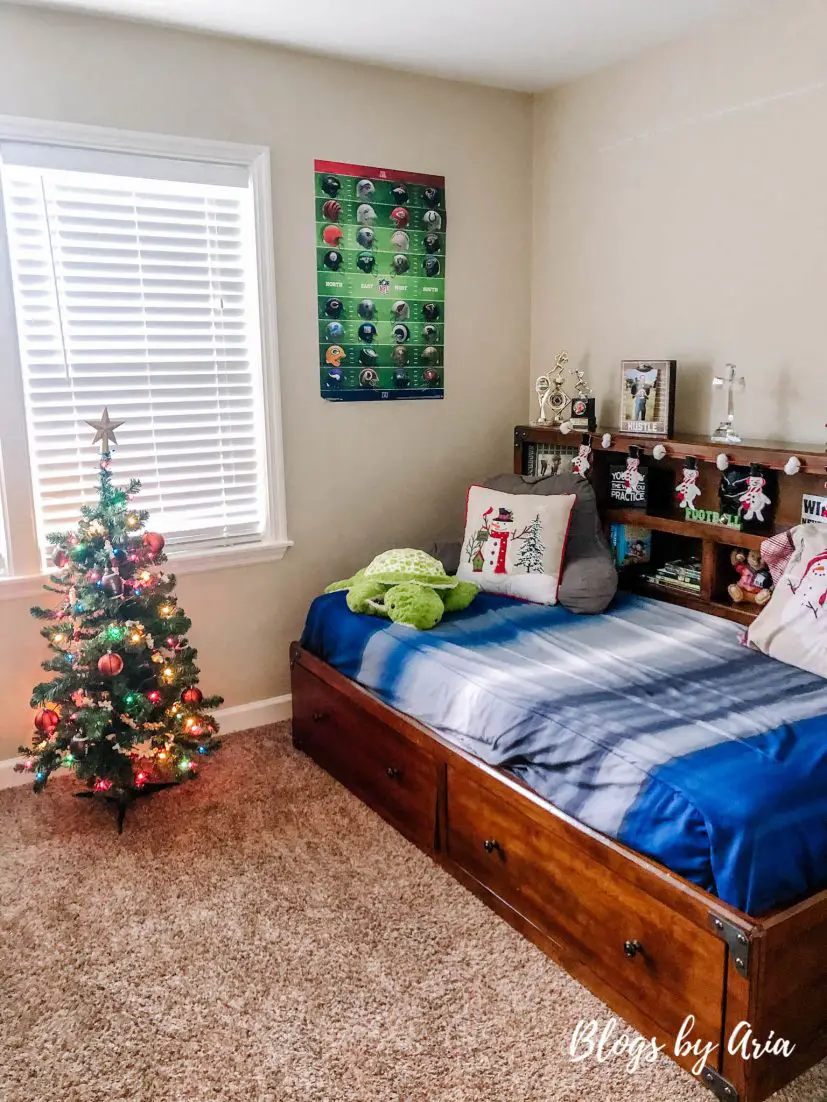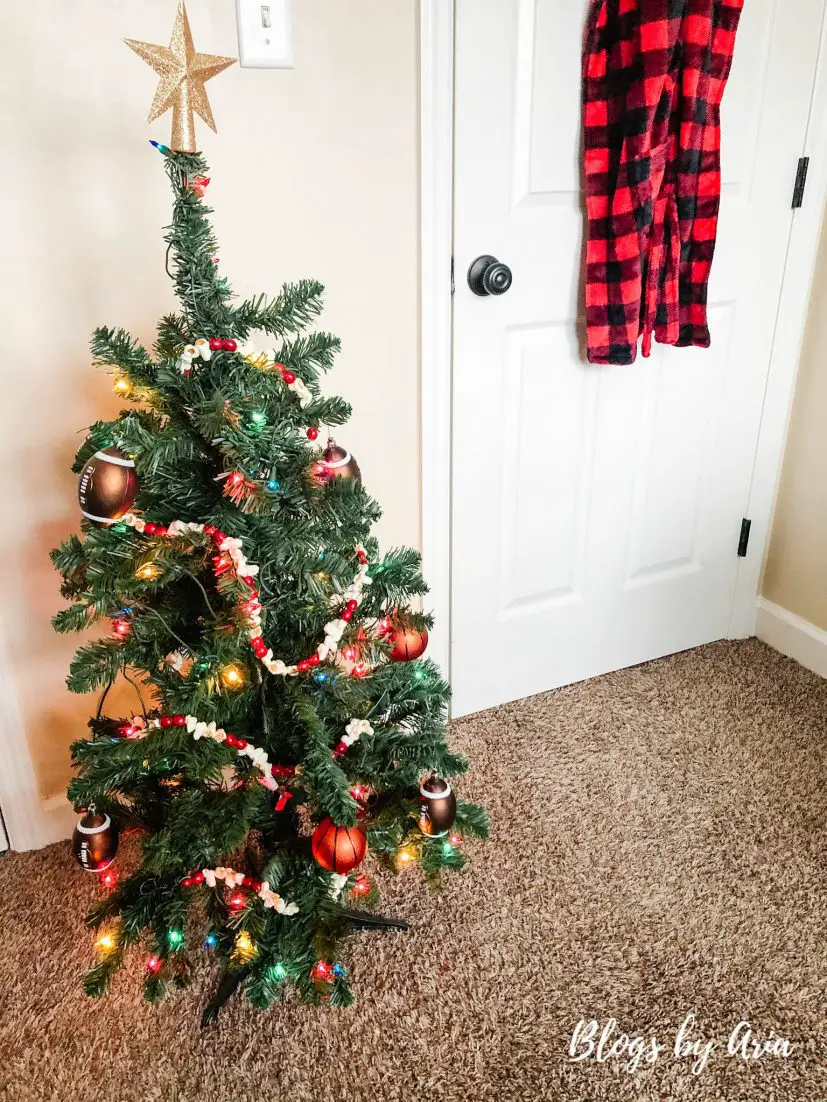 Once I got my daughter a larger tree for her bedroom, I didn't want to leave my son out.  If their rooms were a little bigger, I would have loved to get a 6 foot tree for each of them.  But this 4 foot tree was only $25 and was a little more fun than the mini trees they used to have.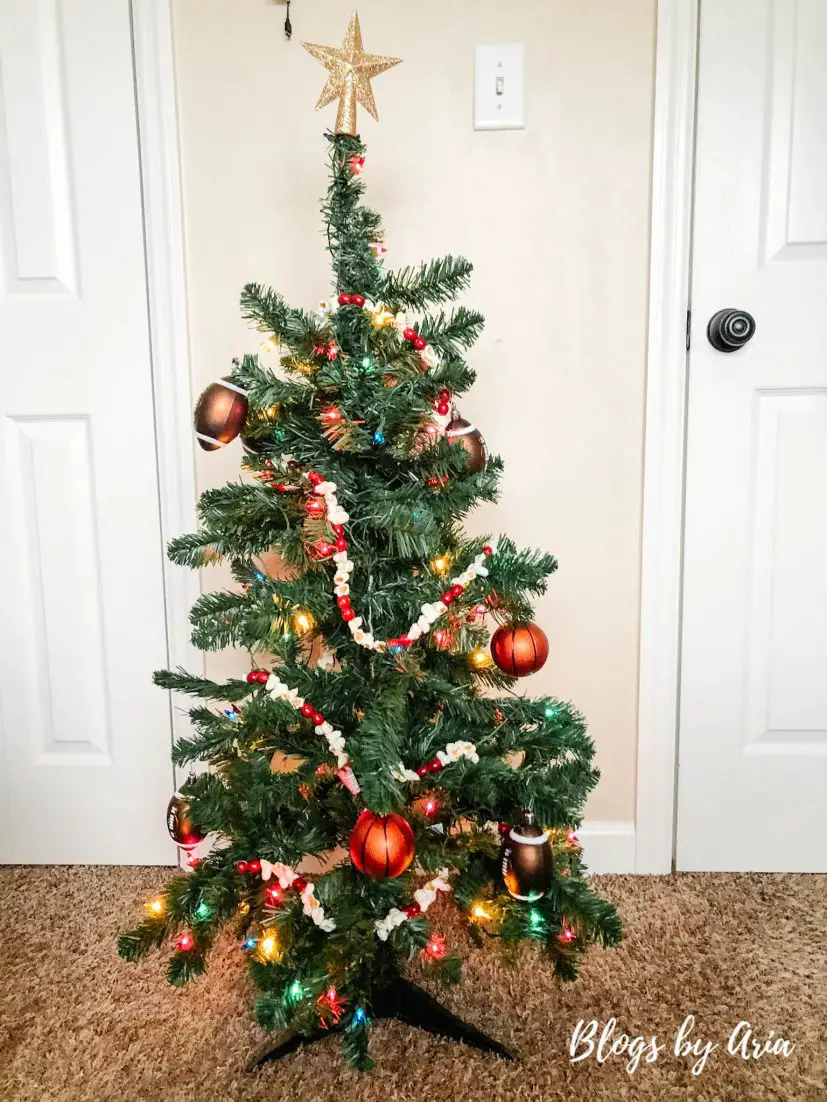 Although this is a snowman theme room, when I saw these football and basketball ornaments, I knew they would be great for my son.
I let my him have full rein on actually trimming his tree.  All I did was set it up, and barely fluffed it out.  He placed it by his door but when I was in here cleaning up so I can take these pictures, I really hated it in this spot.  So I moved it by the window and I think it's nicer here.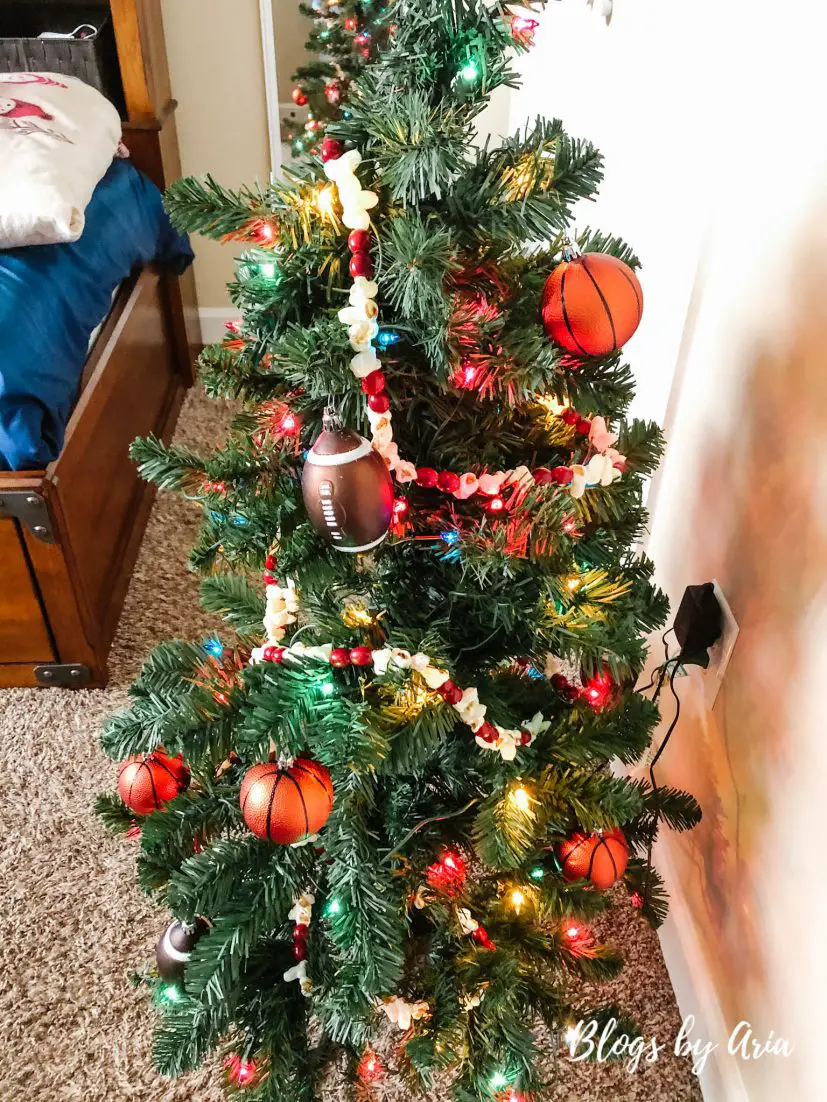 Also every time I walked through Hobby Lobby I would see this popcorn and berry garland and want to pick it up.  But I didn't have anywhere to use it.  On one of my last trips, there were only two left so I snagged them up to use on this tree.  I think it turned out great!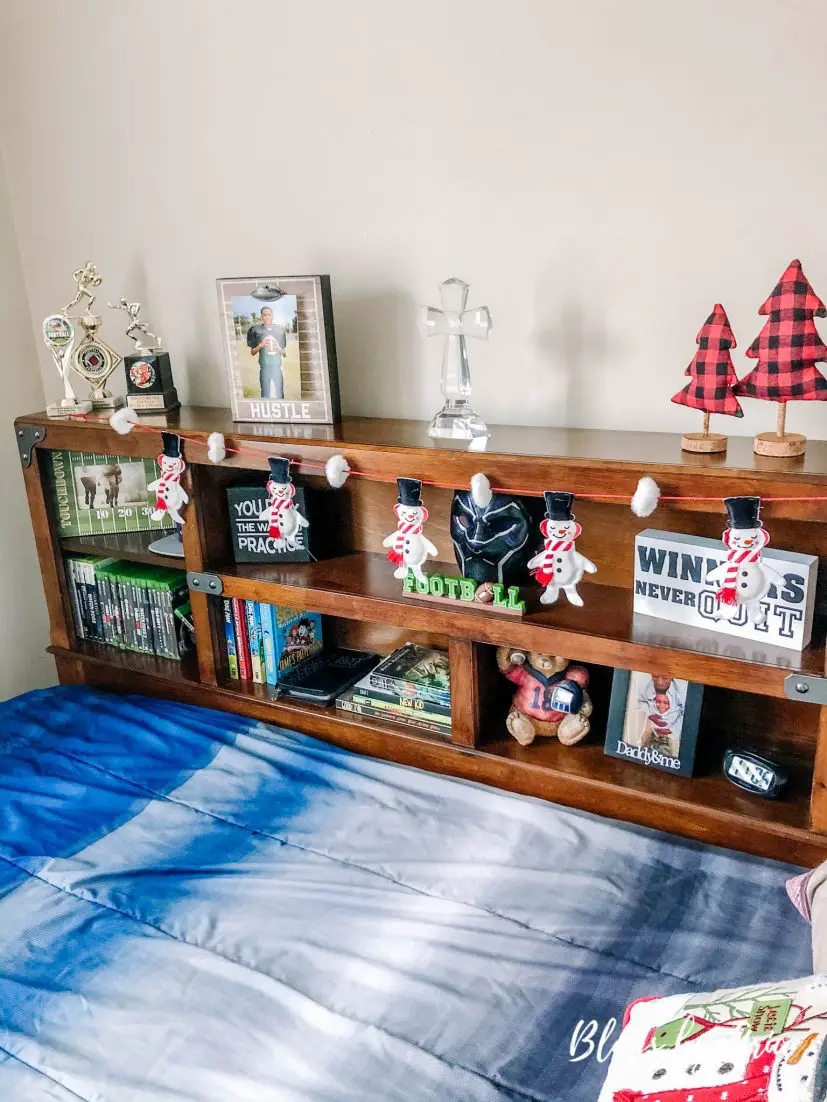 We both loved this snowman garland when we saw it!  Isn't it so cute!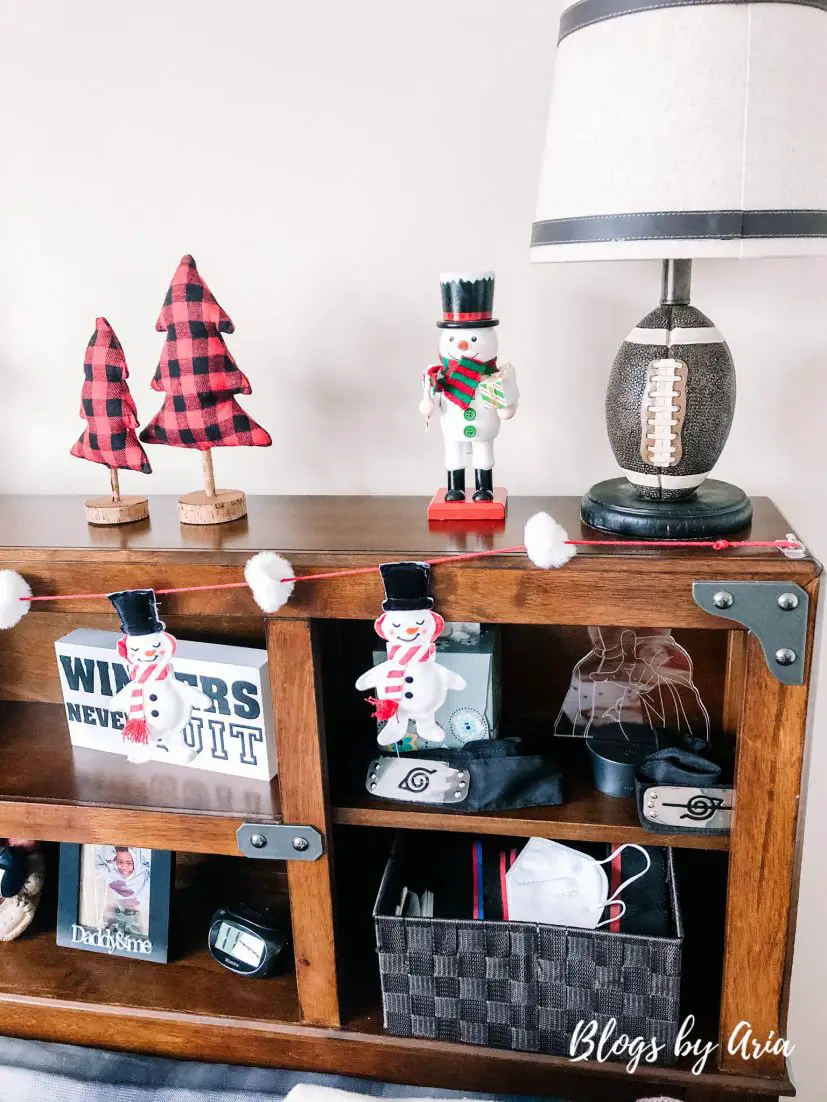 Adding a couple of these buffalo check trees that I already had and this cute snowman nutcracker pretty much rounds of the holiday decor on this side of the room.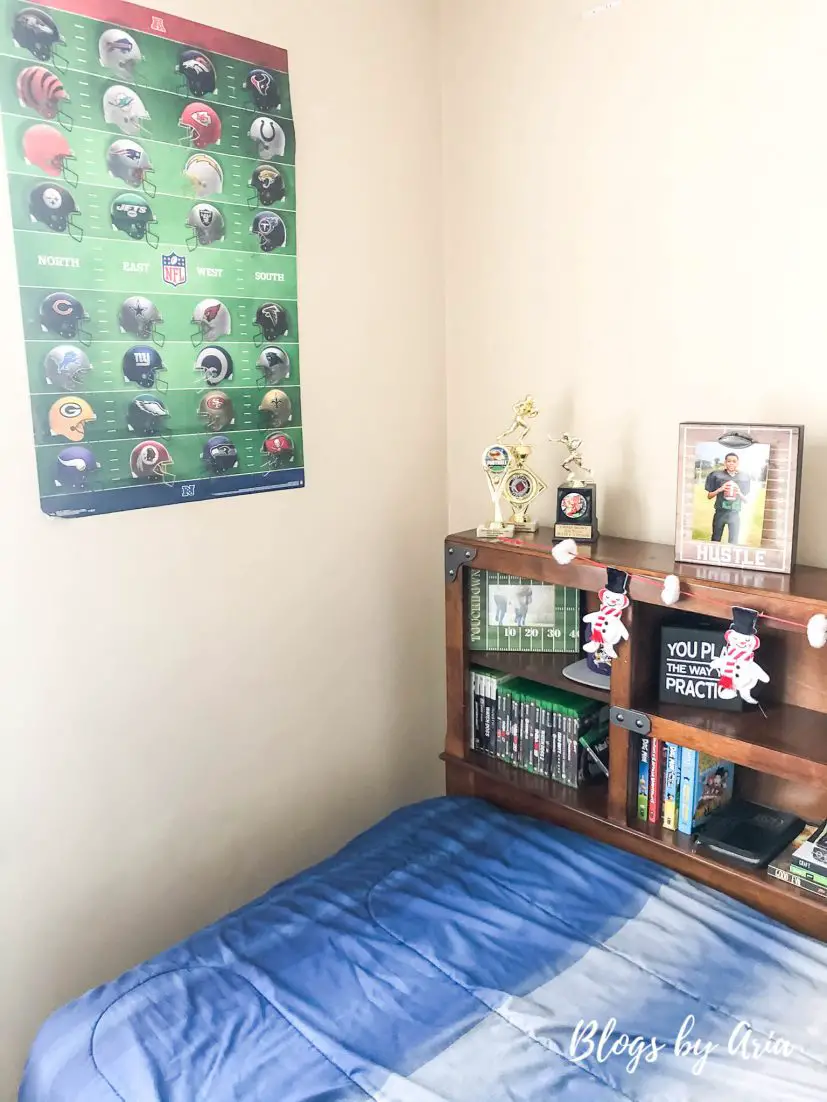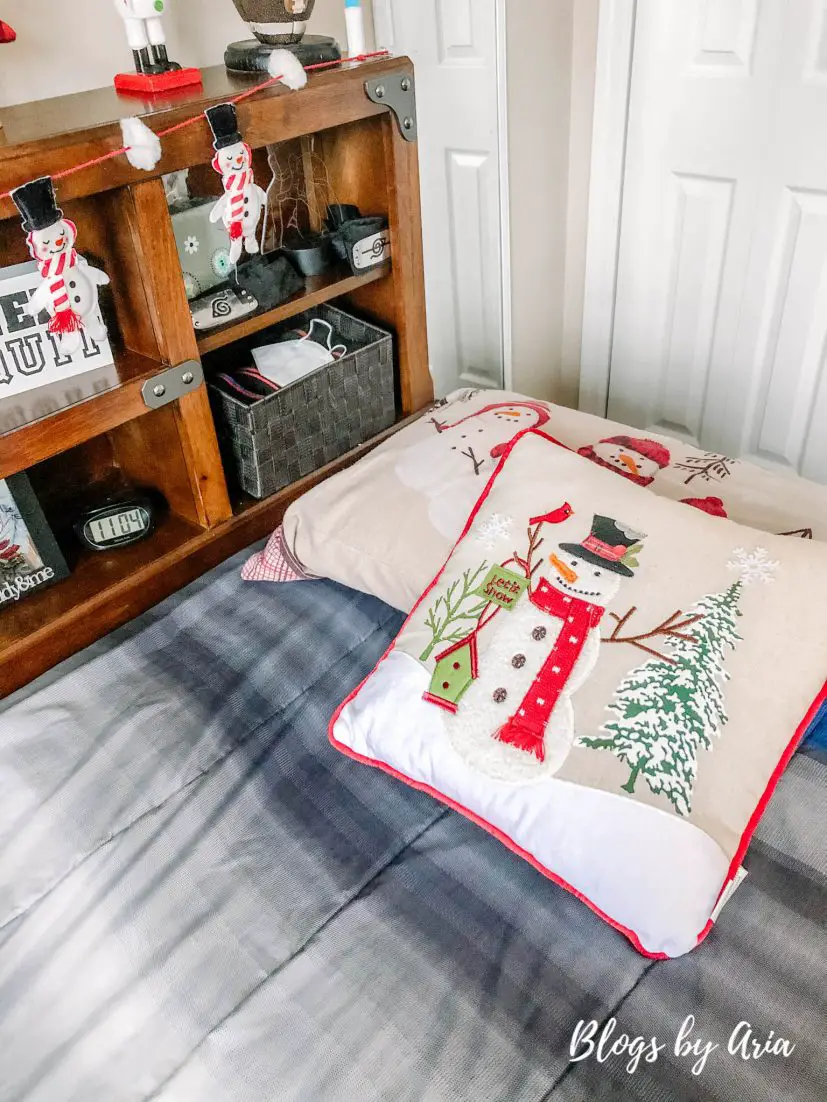 We got this snowman pillow last year, you can see more of his bedroom from last year here.  When I was shopping for Christmas decor this year I wanted to get a few more snowman related items but never did.  It actually worked out well because there wouldn't have been anywhere to put them!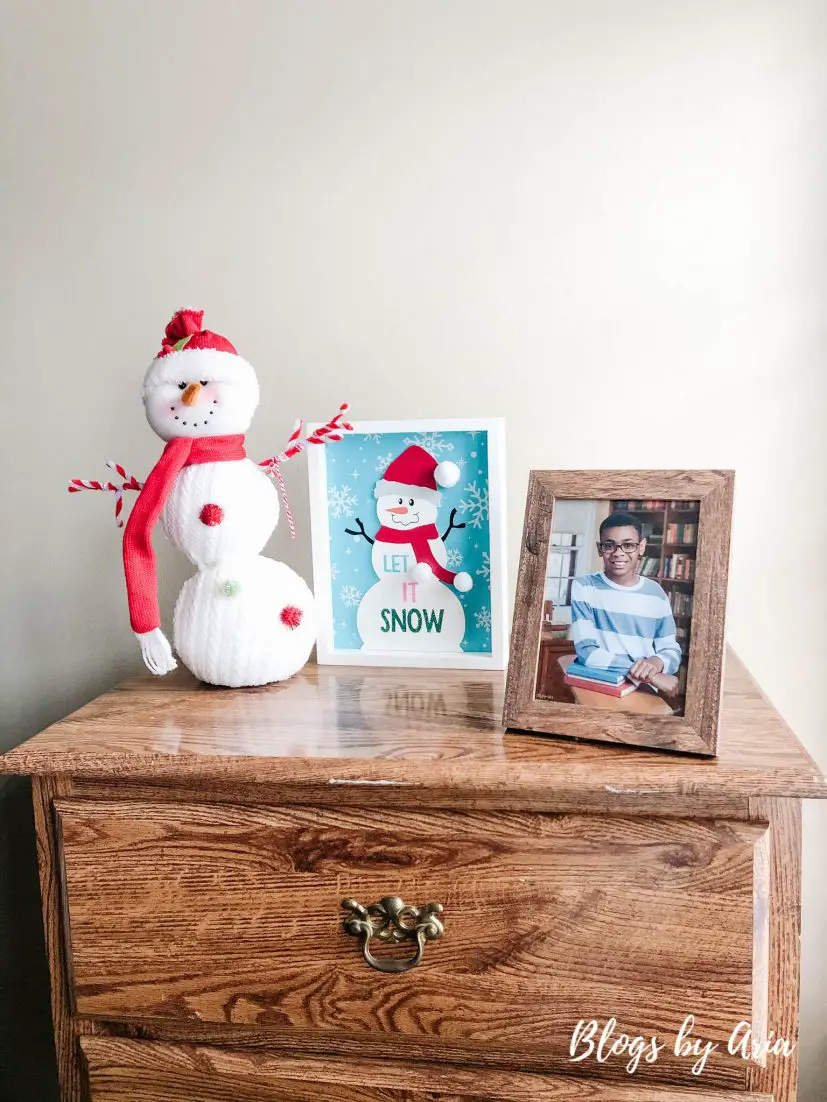 Nothing new over here.  The snowman decor we got last year.  Really the only things that are new this year are his tree, the sheets, snowman garland and the snowman nutcracker.  It doesn't take much to decorate a bedroom for the holiday season!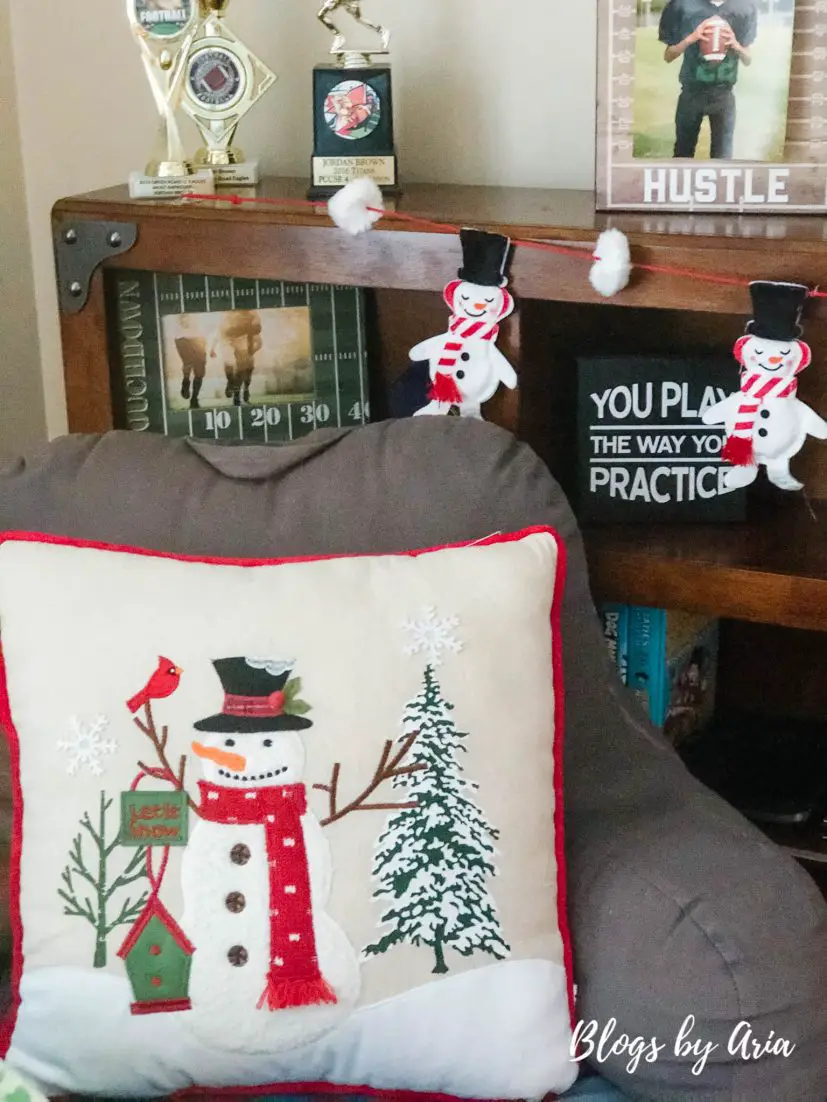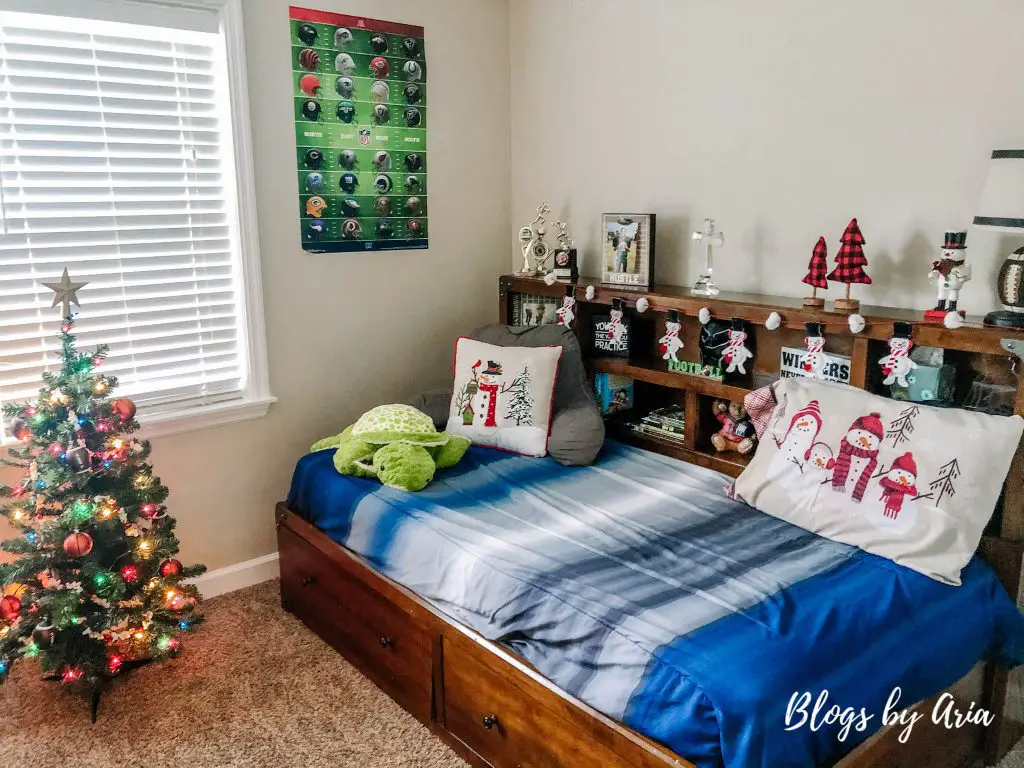 To be honest, I'm just glad I was finally able to get in here and clean up so I can get a few shots of his bedroom decorated for Christmas.  Even though it was a rainy day, it was now or never!
I'm down to the wire ya'll! I really wish I had a couple more weeks before Christmas to share pictures!  In every other aspect, aside from shipping delays out of my control, I am ready for Christmas.  But I still have so much more to share!  Maybe next year I should start decorating mid-October?  What do you think?  Can I get the family on board?! 😉